They say Hoanib Camp in Namibia is set on the "land God made in anger" and straddles the region of the Skeleton Coast National Park. It may sound like it has the makings of a horror movie set, but it's anything but. This is luxury in one of nature's finest playgrounds for the wild.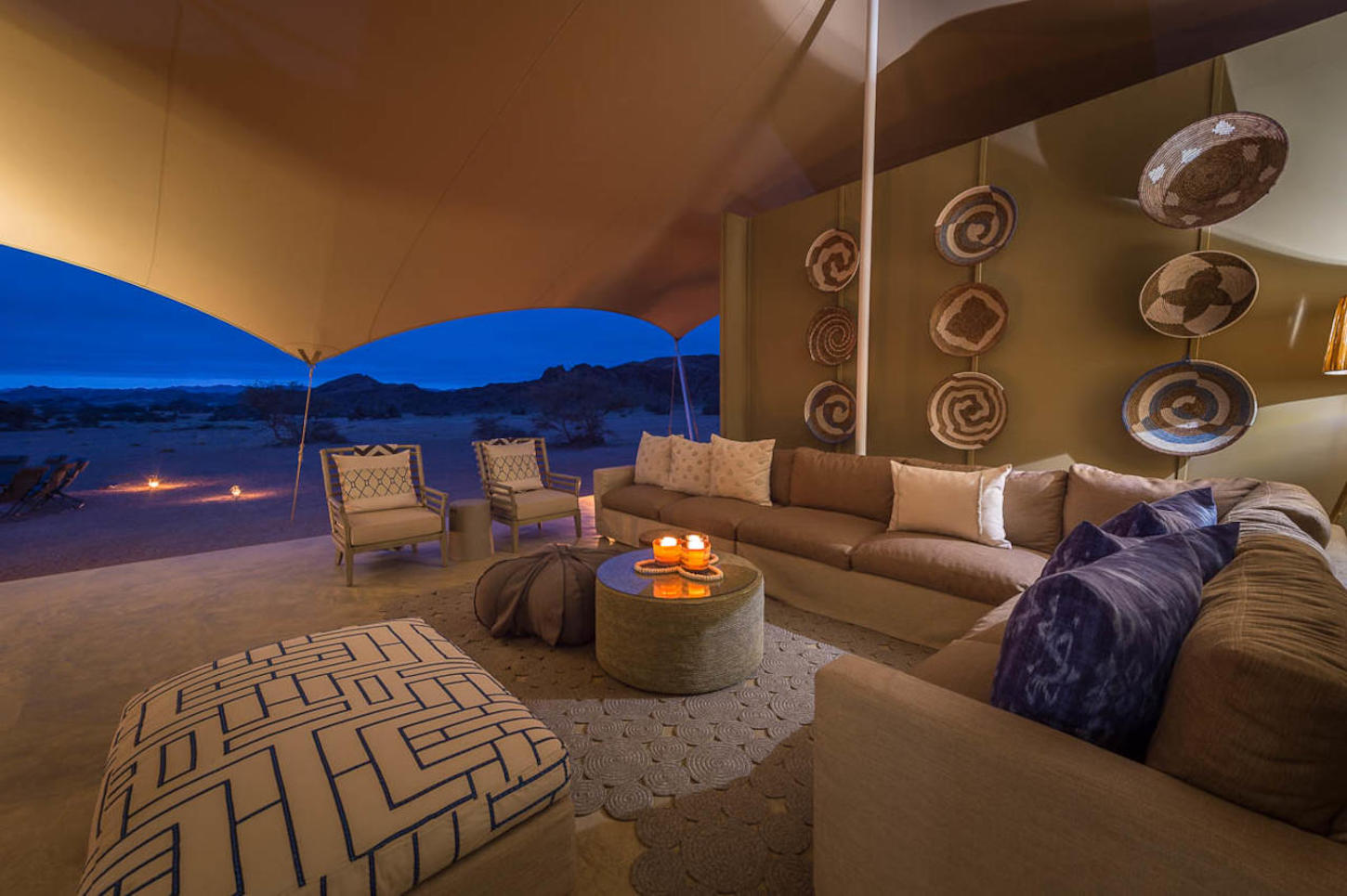 In the vast untamed remote desert of Namibia, Wilderness Safaris' stylish Hoanib Camp straddles the Palmwag region of the iconic Skeleton Coast National Park. Executive Edge has a great deal for this unforgettable African adventure.
Surrounded by spectacular dunes and distinctively adapted wildlife, cocoon in luxury at camp among seven large tents and one family unit, each with ensuite bedrooms and shaded outdoor decks.
Stretching from the Swakop River to southern Angola, the Skeleton Coast is known as the 'Land God Made in Anger' with its thousands of miles of sandy desert dotted with shipwrecks along the Atlantic.
Incredibly, an array of wildlife and flora manage to survive in this harsh but beautiful environment including seabird colonies, Cape fur seals, zebra, gemsbok, desert-adapted elephant, lion and much more. Surfing enthusiasts are drawn to the powerful waves of the coast and photographers flock from around the globe to snap a shot of the eerie shipwreck graveyards.
Fly over the Skeleton Coast as a complimentary bonus for three night stays!
The lowdown
Explore a Virtual Itinerary
Special offer – 3 nights R 45,045 per person based upon twin share for 3 nights
PLUS BONUS for 3 night bookings – scenic flight over Skeleton Coast!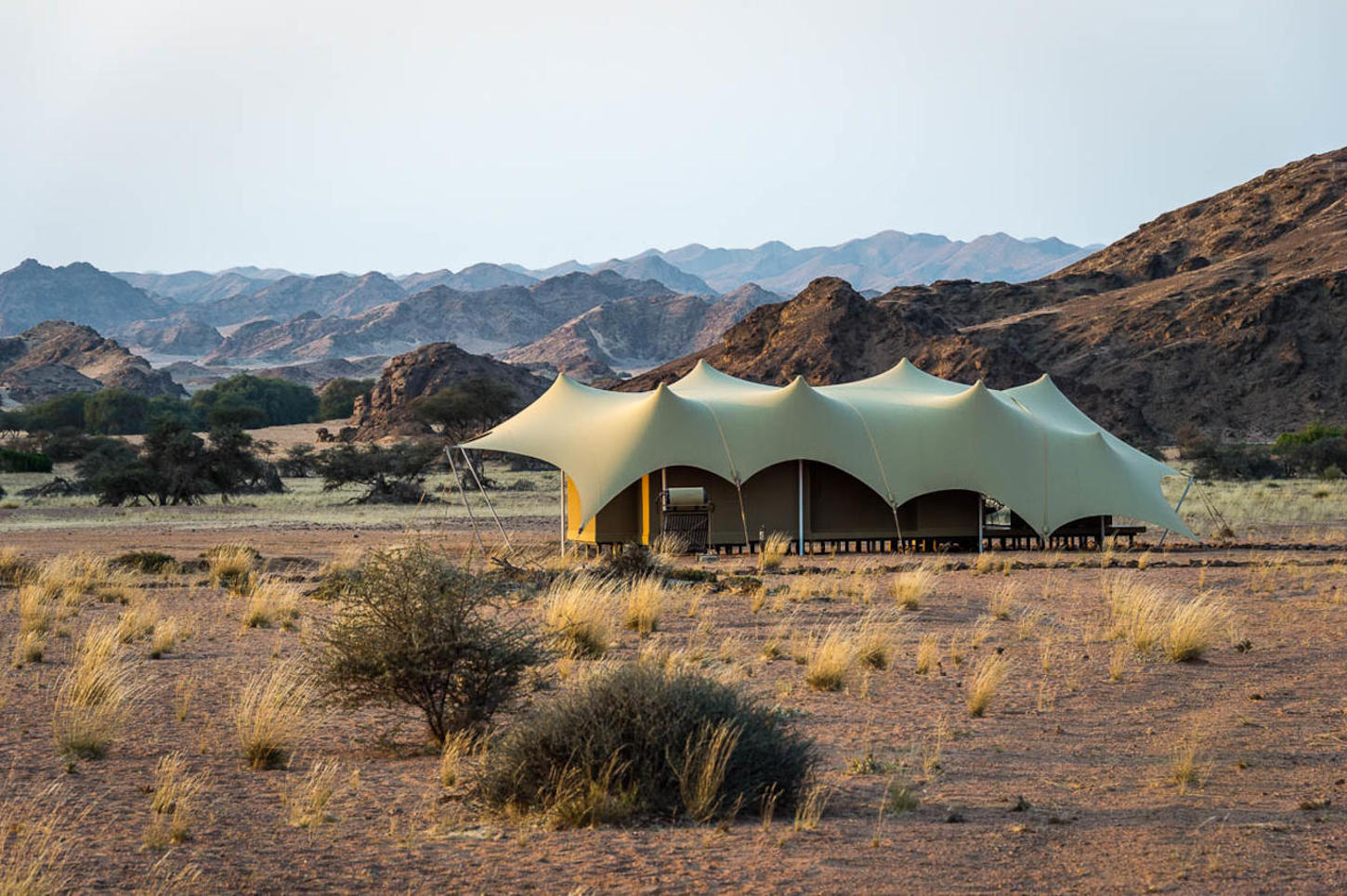 Executive Edge Travel is a globally renowned leader for booking luxury travel experiences/properties.
To book contact your Executive Edge Travel Designer on 03 9519 7777 or email leisure@executiveedge.com.au