Abu Dhabi is fast becoming the preferred gateway to the Middle East, Europe and Africa. While it seems almost automatic to draw comparisons with Dubai, there are so many differences. For Abu Dhabi, it's not about hauling in tourists en masse, but rather a more targeted approach with business and luxury travellers in mind. Impressively progressive yet highly underrated, it's a world of cultural buzz and stark contrasts. The oppulence and architectural wonders of the city claiming a corner of the coastline while backing onto the biggest sand desert on the planet. Modern museums, arts and a thriving business hub yet still steeped in history and an ever-present respect for its culture. Abu Dhabi dances with the West and East, and gets it right: an airport that promises so much later this year and a stunning cruise ship port, a roll call of big name hotels coming to town, shopping bliss and a rising nightlife scene. From hundreds of highlights, here are just 8 great reasons to fall in love with the City of Gold.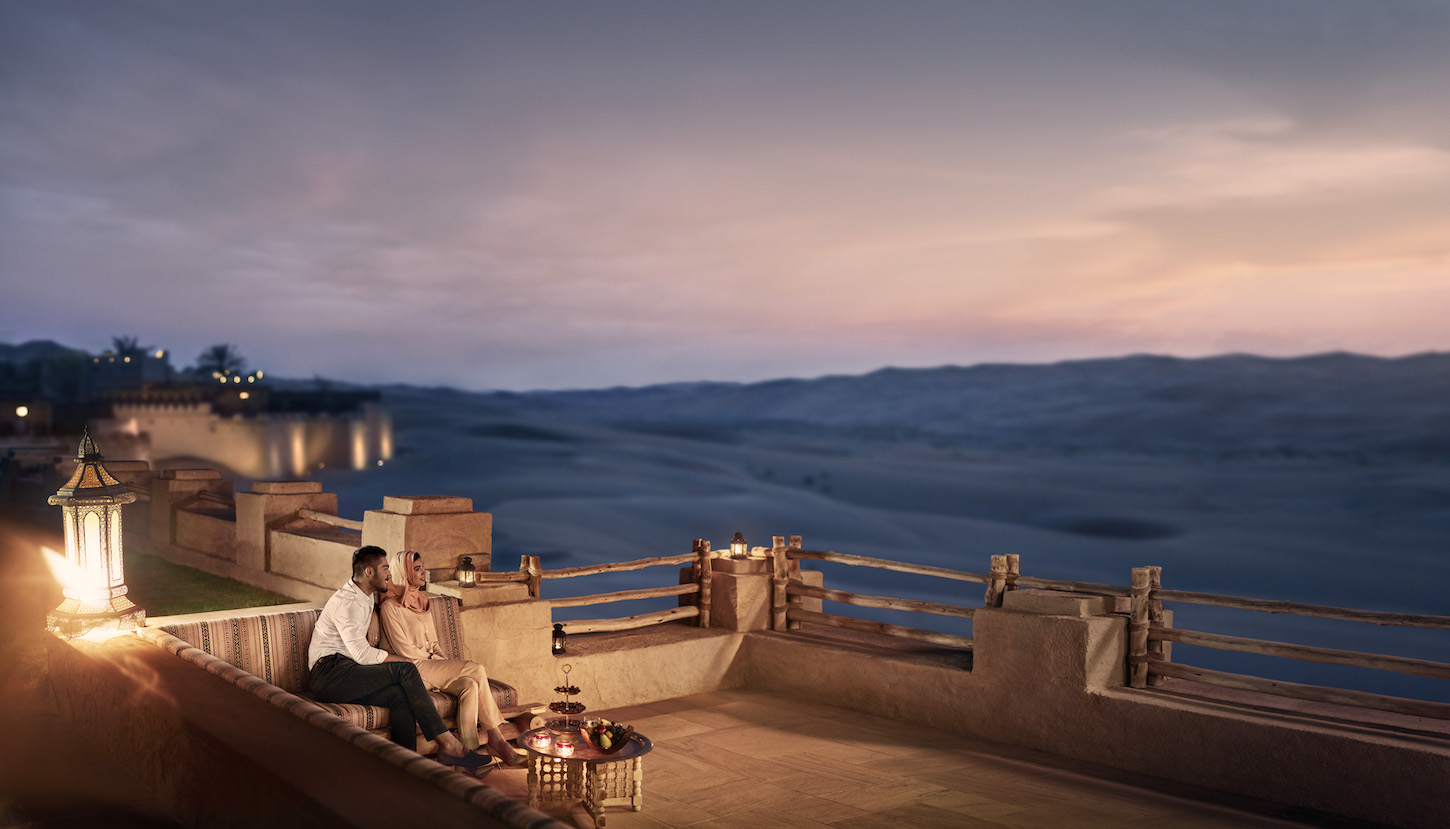 UNESCO sites
Immersed in Arabia's Islamic traditions, Abu Dhabi is a gleaming example of Islam's true alignment with tolerance and hospitality. Add into the melting pot a blend of international influences and flavours along with a firm commitment to local heritage and it's become an intriguing blend of old and new, unique and mystique. UNESCO cultural sites of significance, Al Ain world heritage locations include the six Al Ain Oases and archaeological sites of Hafeet, Bida bint Saud, and Hili.
Abu Dhabi means 'father of the gazelle'.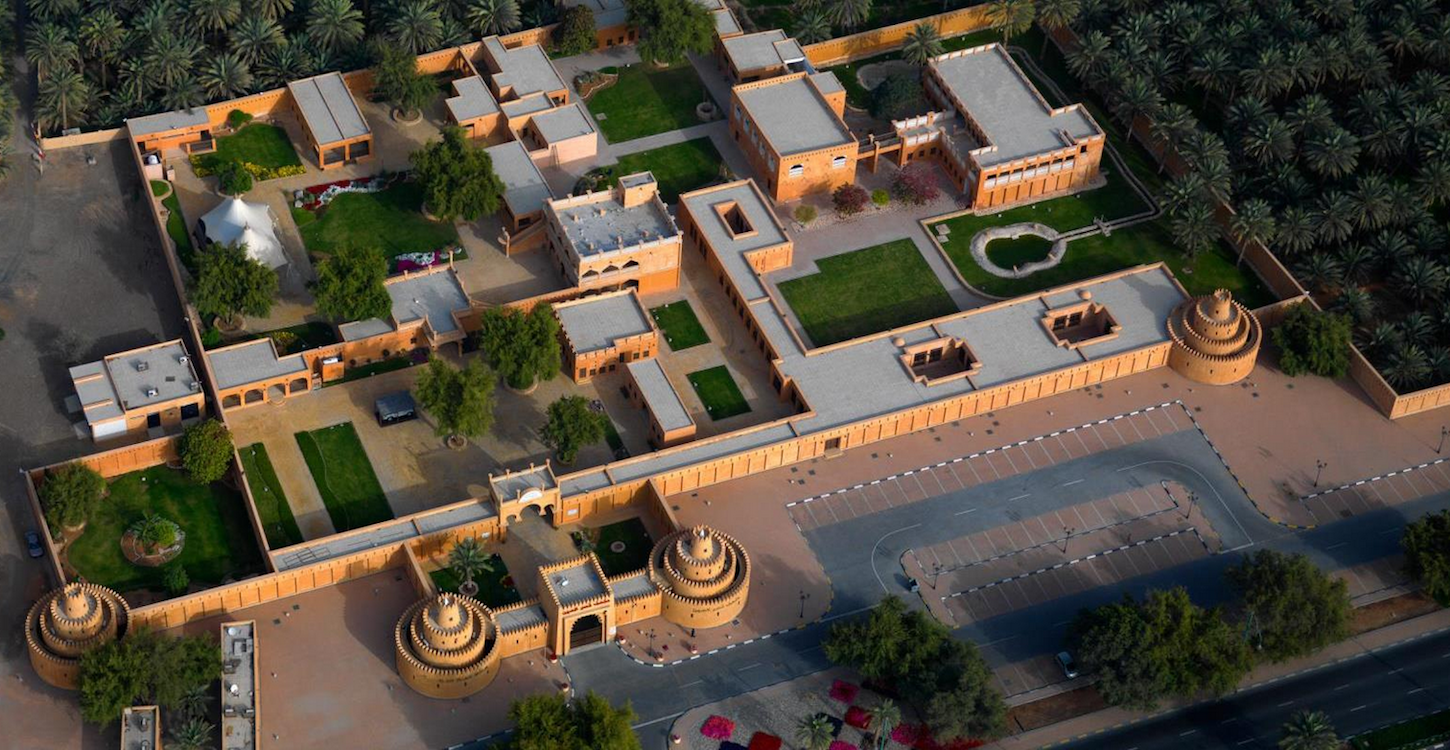 Hotels fast rising
Business hub booming, leisure travel and associated activities thriving can only mean one thing – the demand for quality hotels is hot and there are some incredibly diverse accommodation options, especially sheer luxury. Qasr Al Sarab Desert Resort by Anantara is like a palace in the desert (below), while Yas Viceroy Abu Dhabi and Jumeira at Etihad Towers are two more catching eyeballs (and bookings). Bab Al Qasr is a business traveller's dream, while Abu Dhabi Edition at Al Bateen Marina and Marriott Hotel Al Forsan are stunners.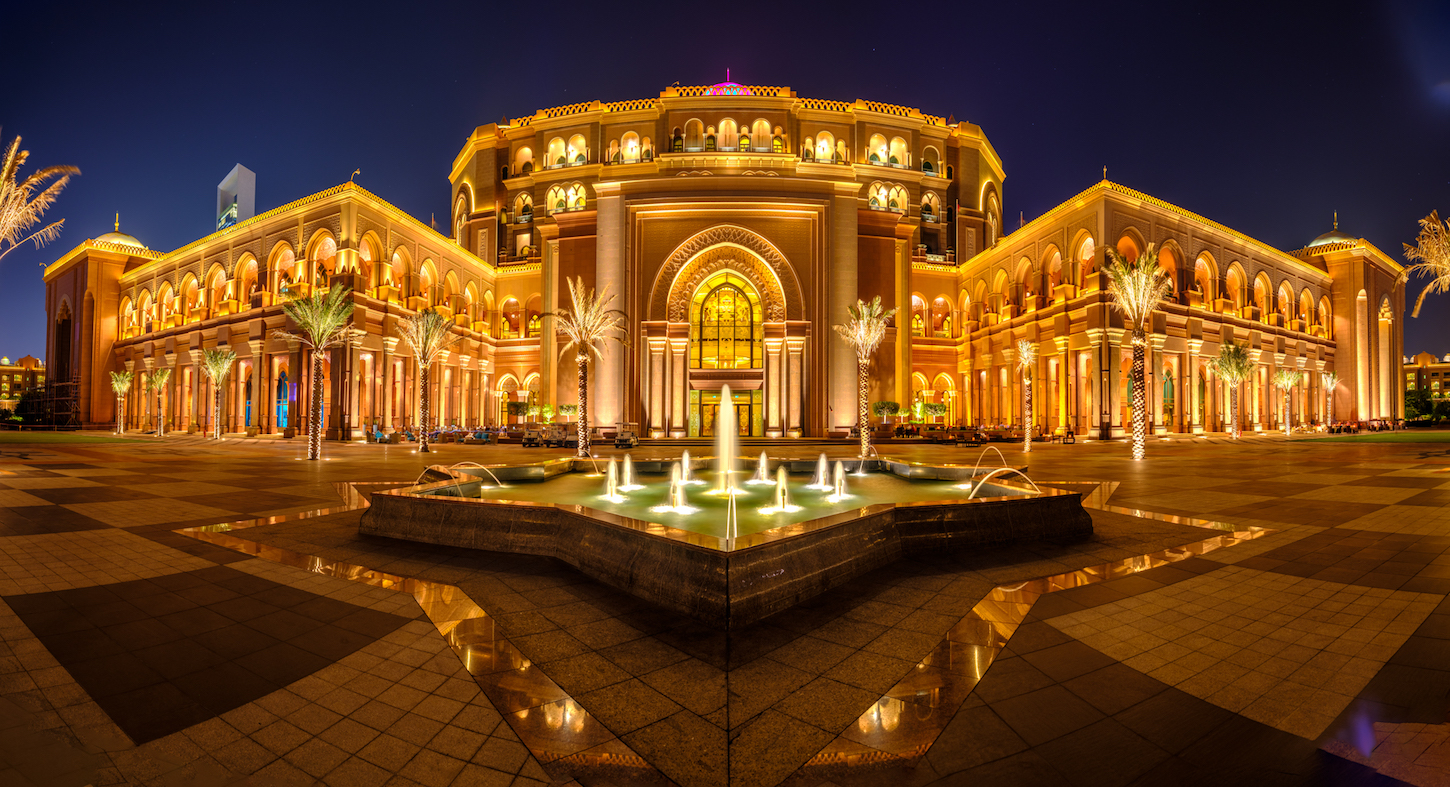 The demand for quality hotels in Abu Dhabi is hot. Picture: Dan Avila.

Desert adventures
The biggest sand desert on earth comes with adventure nearby Abu Dhabi. Home to high dunes and long sand valleys, you'll never get bored. For thrill seekers there's the adrenaline charged dune bashing between the UAE capital and Al Ain or explore the desert expanse outside the Liwa oasis in Al Dhafra. You can also slide into a camel saddle as Sultan Karrani takes you to Al Khatem desert to explore the raw natural beauty of Abu Dhabi's golden sands and along the way visit camel farms and end the day in a traditional desert camp. Falconry is another mesmerising tradition of the Emirates and given the opportunity, one must experience an Arabian sunset from the top of a top large sand dune. As Australia's No.1 travel photographer Dan Avila said of his recent Abu Dhabi stay: " They say that travellers to Antarctica become obsessed with ice formations. Well, in the desert of Abu Dhabi, it is the ever-changing moods of the dunes that capture the imagination."
Abu Dhabi International Airport
The world's largest and possibly soon-to-be-best airport is on the way to kicking big goals later this year. Abu Dhabi International Airport is the hub of Etihad Airways and is a major transit point for Australian travellers. Excitement builds around the opening of a new state-of-the-art terminal which will be able to handle 84 million passengers each year, and travellers can peruse 35,000 sqm of duty-free shops, dining and entertainment facilities. The airport has been rated as the fastest growing hub in connectivity worldwide over the past decade. And it continues to evolve!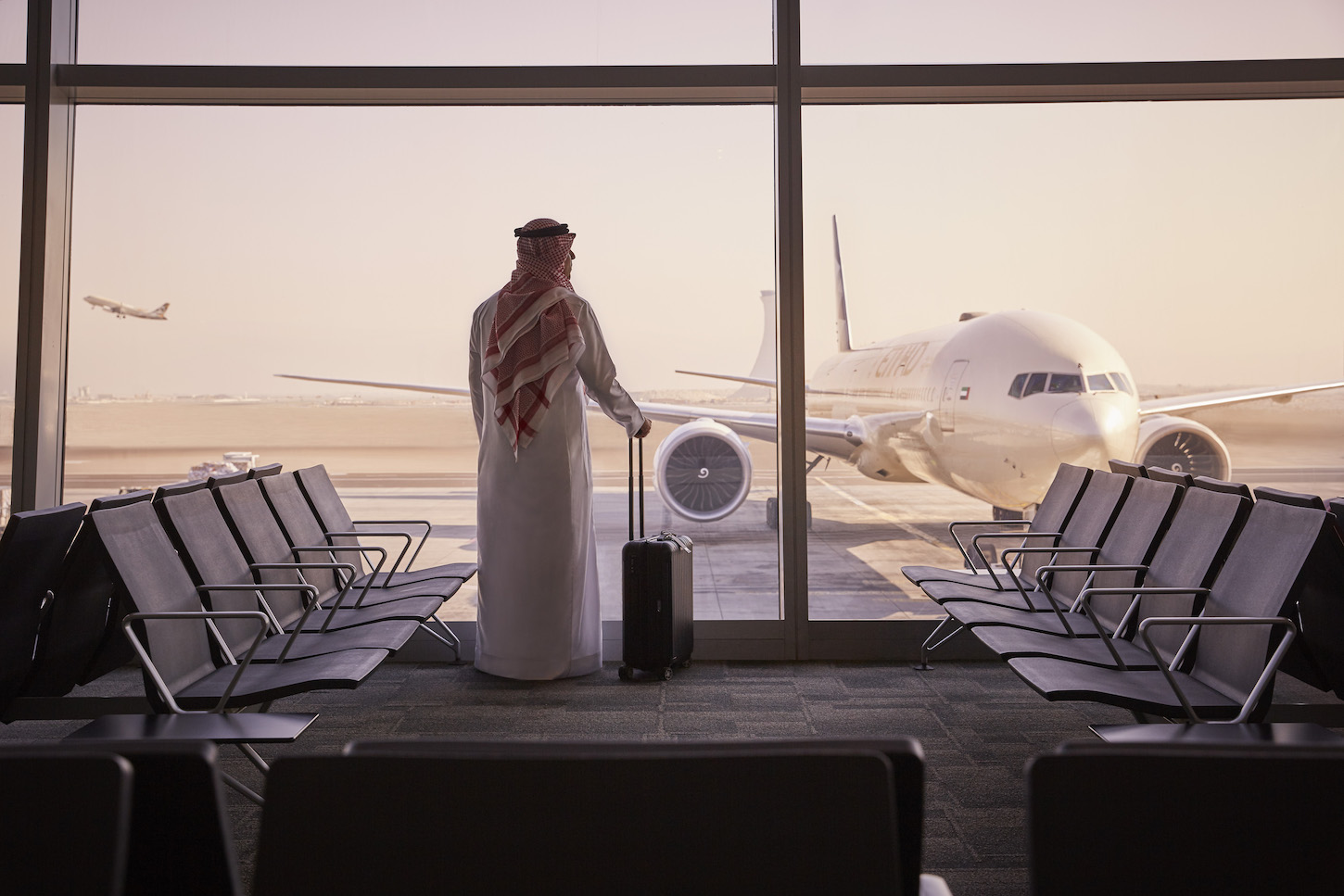 Business and events
With Expo 2020 on the way in Abu Dhabi, major sporting events like the Abu Dhabi Grand Prix, along with the hotel boom, it's obvious the City of Gold is becoming a mega hot spot for conducting business and events. It's also a "city of the future" with such innovations as the Hyperloop coming in 2020 in which a 10 kilometre track is built close to the site of Expo 2020 and Al Maktoum International Airport, on the border of the Abu Dhabi and Dubai emirates. ADNEC's International Convention Centre (ICC) Abu Dhabi is another triumph for the city, offering seating for up to 6000 delegates, with additional exhibition space available. It's also close access to Abu Dhabi Airport, has two on-site hotels as well as 4000 hotel rooms all within a 10-minute drive make ICC Abu Dhabi an ideal choice for large meetings and conferences.
Galleries & Museums
As Totem Group incentive and group travel expert Janna Kogan reported in TDL last month, theatres, galleries, mosques, and art centres are outstanding in Abu Dhabi. Two in particular include the largest mosque in the country, the Sheikh Zayed Grand Mosque (picture by Dan Avila below), and the latest architectural masterpiece attracting art lovers from far and wide, Louvre Abu Dhabi. "The Grand Mosque is a structure built for everyone from around the world to feel welcomed in a show of strength for cultural diversity," Janna says. "It's very glamourous with a floor made of marble and huge flowers representing the world (uniting everyone). Louvre Abu Dhabi is an outstanding visual feast, which delivers on its aim of being a 'universal museum on a mission to create human connections through art, dating from prehistory to the present'.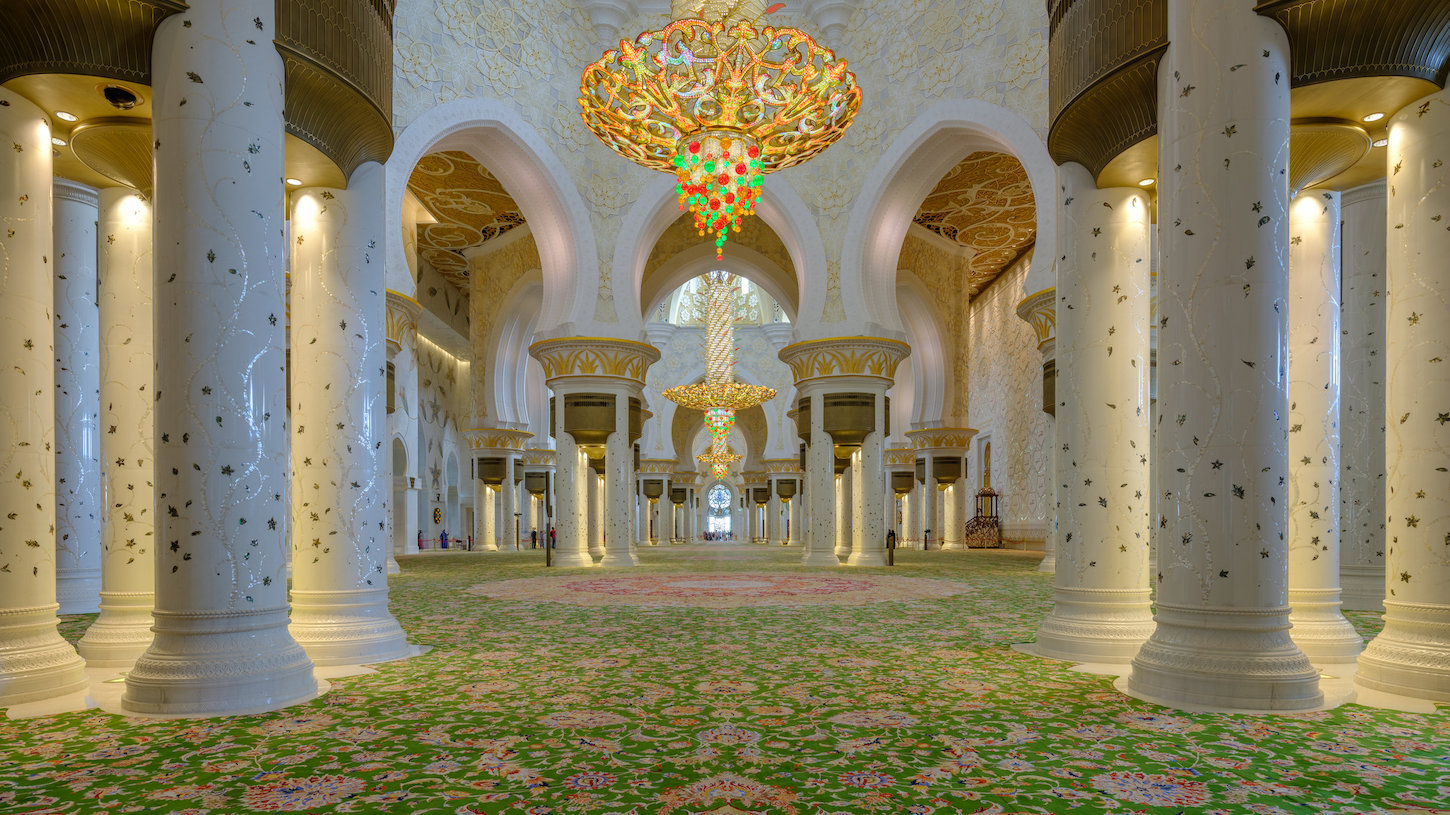 Yas Island
This modern wonder is a mini world within Abu Dhabi on Yas Island where you can live in the fast land or retreat to a peaceful sanctuary to unwind. One thing is sure – there are activities and experiences for all ages. If you have the need for speed and a love for fast cars then Ferrari World (pictured) is the ticket. Maybe Yas Waterworld is more your thing, a place where the adrenaline is constantly pumping with adventures galore in the water, or perhaps Warner Brothers World – which only just opened in July 2018 – for all your movie favourites and some of the coolest rides on the planet. Then there's the beach, the hotels, the restaurants, the mall, the marina… Yas Island has it all.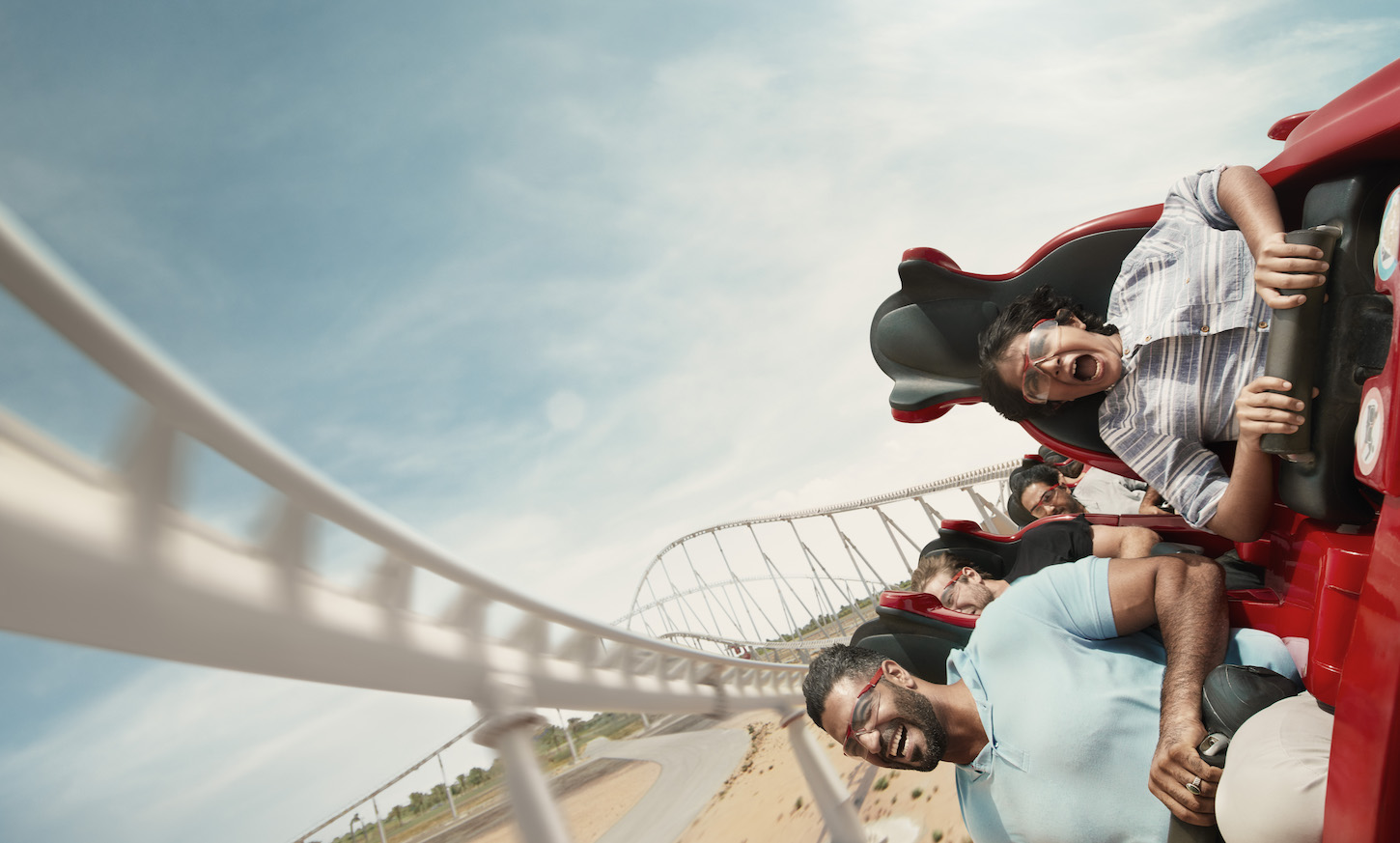 Nurai Island
For a change of pace, Nurai Island is a dreamy destination in the beautiful waters of the Arabian Gulf to the east of the Abu Dhabi city coastline. Only a ten-minute boat ride from Saadiyat Island, it's accessibly by all travel ports in the UAE. The Arabic word 'nur' meaning 'light' – Nurai Island is a little paradise ideal for those looking for peace and tranquility, complemented by uninterrupted Arabian Gulf views that will stay with you forever. The island is also home to Zaya Nurai Island, a unique, boutique private island resort with a 32-bed, all villa hotel and five food and beverage outlets.