They say no one experience in Los Angeles is the same, especially if you mix up your visits with the different seasons. As Virgin Australia meets demand for its Boeing 777 with regular flights from Brisbane, Sydney and Melbourne, along with its award winning 'The Business' class creating a buzz, Scott Podmore disrupts the Discover LA team's daily grind with a few questions on all that's new in hotels, arts and culture, restaurants, attractions and more as we offer you 8 great reasons to visit the City of Angels in 2019.
'The Business' on Virgin Australia's refurbished Boeing 777  (Pictures: VA, Clemenger, Pk Productions)

Settle into 'The Business' with Virgin
It all begins with the journey before the journey, and what better way to settle into your seat for the long haul to LA with a ticket in award-winning 'The Business' on Virgin Australia's Boeing 777 aircraft between Sydney, Melbourne and Brisbane to Los Angeles. Why choose this one? Plenty of reasons, starting with limo transfers to and from the airport, breezing through check-in with 'The Business' special rights, and access to Virgin Australia partner lounges. In the air it's all about the VIP treatment by cabin crew, luxurious private suite comfort with a fully flat bed, superb amenities kit (with Hunter Lab products) and a well equipped work station with ample storage and power (including USB and inflight Wi-Fi). On the food front there's the works, including the Luke Mangan crafted a la carte options and inflight entertainment with noise cancelling cans. Another bonus is the Virgin Australia and Delta Air Lines Trans Pacific partnership, offering an extensive network of North American destinations and connections, and reciprocal frequent flyer benefits, too, that allows you to experience the best of both worlds.
Virgin Australia offers 50 flights to LA from the east coast of Australia every week?
The Hoxton LA is set for a debut in June in the Fashion District of Los Angeles.
Hot new hotels
With the US heaving in hotel builds and refurbishments in recent times, Los Angeles certainly hasn't sat still. A handful of new hotels in 2019 in Downtown LA include The Hoxton LA and Firehouse Hotel. Chic British brand Hoxton will debut The Hoxton LA (pictured above) in a transformed 1925 building that was once the headquarters of the LA Railway Authority in Downtown the city's booming Fashion District at 11th and Broadway, scheduled to open in June. Firehouse Hotel has opened in Downtown's Arts District at the intersection of 7th and Santa Fe and is within a 1928 built structure known as The Engine Co No 17 Building, which functioned as a fire station until 1980. AC Hotel Beverly Hills is a freshly opened Marriott property on Wilshire Boulevard, only steps away from the famed museums of the Miracle Mile and just blocks from beautiful Beverly Hills. h.Club Los Angeles in Hollywood opened last month and is a membership-based club stay experience aimed at "creatives" and which originated in London. Started by Microsoft co-founder Paul G. Allen and musician Dave Stewart, the London-based Soho Warehouse is the second House in Los Angeles and third in California, and opens this month in the Arts District on the cusp of the Industrial District in Downtown.
The restaurant scene is buzzing in LA with exciting new venues like Simone.

Thriving food scene's latest openings
Where do you begin with an ever evolving restaurant scene in such a happening city? Let's sink our teeth into Simone. Jessica Largey from Manresa fame has completed her expansive, art deco style Arts District restaurant, Simone, and it offers a lively atmosphere in the main dining room, a six-seat chef's bar, and Duello, a grooving cocktail bar inside. Originally from the South L.A. neighbourhood of Watts, native Angeleno and chef Keith Corbin has opened the highly anticipated restaurant Alta Adams, which takes a healthier California-style to traditional soul food using farm-to-table ingredients. Hot on the heels of their fifth anniversary in Downtown LA, the Mahendro brothers and their father have opened the second location of Badmaash, which brings a taste of modern Indian food to Fairfax which is known as one of the hippest streets in Mid-City LA.
Bird's eye view from Skyspace LA
California's tallest open-air observation attraction recently debuted a full-service bar, crowning Downtown Los Angeles as one of the highest lounges in Southern California. Here, a new #ThrowBackThursday program serves up candy-inspired cocktails and retro music videos for a historical happy hour. Gastronomes in seek of an intimate holiday affair can take advantage of a newly launched Chef's Table package with 4- and 6-course dinners prepared by Chef Gilda in OUE Skyspace LA's private kitchen. Scared of heights? Look away now (see video above). A sky slide offers puts the fear into playground for a sky high adrenalin rush that lasts a few seconds.
Immerse yourself in museums
The California African American Museum was founded in 1977 and has always had a mission to research, collect, preserve and interpret for public enrichment, the history, art and culture of African Americans. Until September you can discover Aspects of Nude which showcases the ways in which artists have portrayed the human form in its purest state – bare. Another big exhibition running through to September is The Liberator: Chronicling Black Los Angeles 1900-1914, an early 20th-century newspaper that documented the emerging African American population in Los Angeles. The Liberator was founded in 1900 by Jefferson Lewis Edmonds, a former slave who "advocated for improved social and economic conditions for black men and women, the publication reported on local, national, and international news and provided a source of racial upliftment for over a decade". Opening later this year, The Academy of Motion Picture Arts and Sciences is building the world's leading film sciences museum in the heart of Los Angeles. The six storey Academy Museum will offer state-of-the-art galleries, exhibition spaces, movie theatres, educational areas, and special event spaces.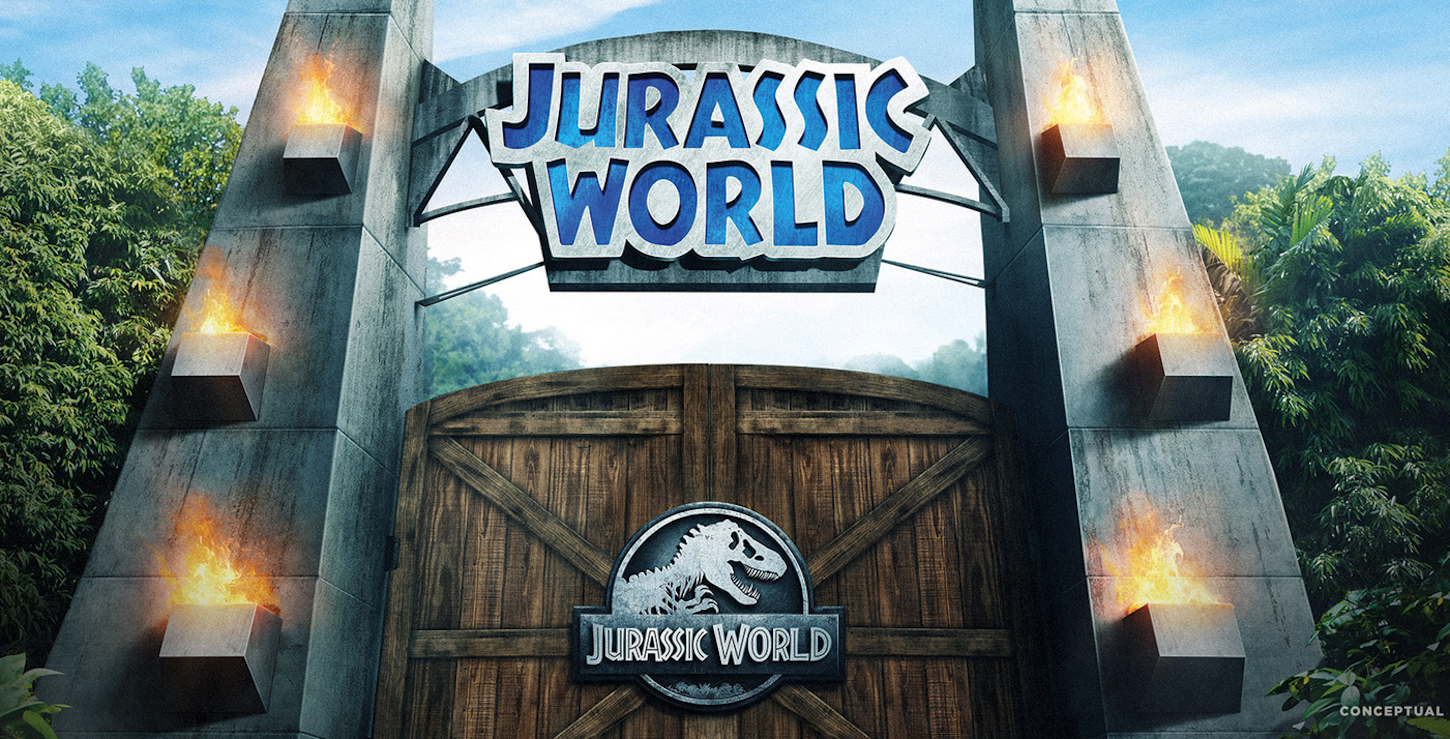 What's new at the studios
The Stage 48: Script to Screen finale at the must-visit Warner Bros Studio Tour Hollywood now features authentic props, sets and costumes from the wildly successful films Crazy Rich Asians and A Star is Born. The temporary installation, which encourages visitors to get lost in love, is an immersive experience into these romantic box-office hits that shone brightly last year. Meanwhile over at Universal Studios Hollywood, the highly anticipated Jurassic World Ride launches in June. Drawing from the favourite elements of the original "Jurassic Park—The Ride," this next generation thrill ride will be completely re-imagined with never-before-seen dinosaurs, enhanced storytelling and state-of the art technology.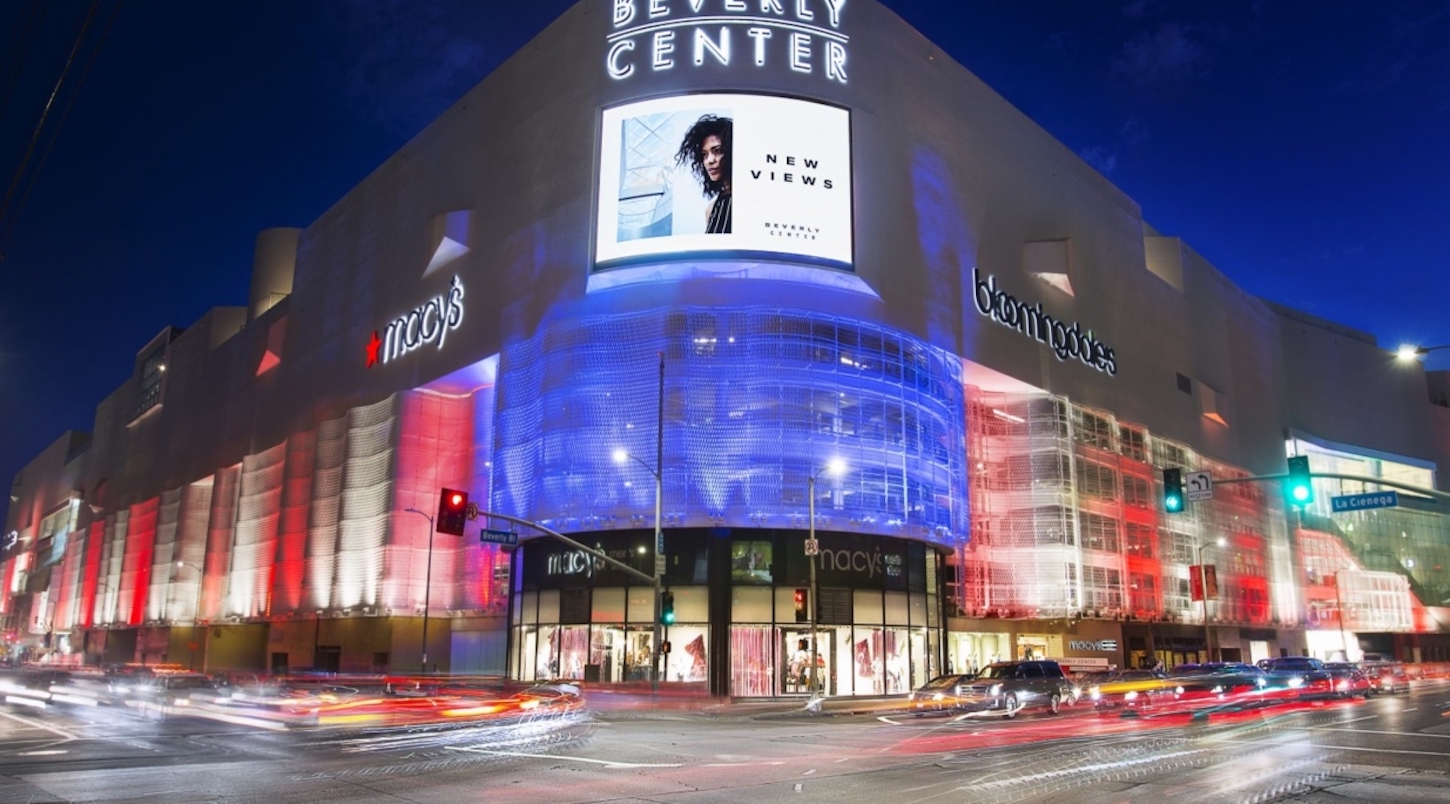 Even more reasons to shop til' ya drop
The Aussie dollar is only hitting about 70c US at the moment, but that doesn't mean shopping bargains can't be found in LA. But new shopping experiences abound if that's your thing. Where? Start with The Beverly Center which late last year rebooted after a USD$500 million renovation with the aim of drawing more shoppers with increased food offerings and improved open-air designs. The new design features a continuous ribbon of skylights to bring more natural light to the eight-story mall's interior. Over in the financial district The Bloc is LA's largest mixed-use site and is in the midst of an exciting USD $250 million enhancement. The property features a Macy's Flagship store, restaurants, office space, the 496-room Sheraton Grand Hotel and direct Metro station access to explore LA car-free. The property recently opened a Nordstrom Local, a Nordstrom concept store offering shoppers an elevated experience with amenities like in store and curb side pickup, alterations, stylist consultations, Trunk Club services, and refreshments. Among other new shopping experiences, Dover Street Market opened its open-air retail space in Downtown L.A.'s Arts District in November 2018, selling luxury streetwear and other high-end goods popular with fans of hip-hop and skateboarding, while Westfield Century City Mall has emerged with fanfare after a US$1billion makeover.
Big enhancements at LAX
Efficiency and convenience is arriving at LAX which has debuted a new Augmented Reality Wall at Tom Bradley International Terminal that allows guests to view an AR rendering of the upcoming Midfield Satellite Concourse (MSC), set to open in 2020. The terminal also now has 14 new high-tech, time-saving Automated Screening Lanes at the security screening check point increasing the number of passengers screened by as much as 30 percent and allowing as many as five guests to place their items in trays simultaneously and submit them for screening without waiting on the first person to complete the process, making the screening process faster, more efficient and less stressful. LAX is the first location in the U.S. to pilot Biometric e-Gates, a paperless, biometric boarding process. The program uses facial recognition technology in place of a paper boarding pass, where it captures each passenger's photo and sends it to Custom Border Patrol for matching with the digital photo captured at the initial immigration process.
Call your CT Connections travel advisor today for all your travel arrangements.