Through his spectacular resort designs like fantastical Shinta Mani Wild, a new luxury tented dream experience in lush and waterfall-laced Cambodian rainforest a few hours south west of Phnom Penh, world renowned resort designer Bill Bensley is on a mission to teach the world that sustainability and conservation is a viable alternative to extraction. He's also advocated minimal intervention development and always delivers on daring his guests to 'expect the unexpected'. After experiencing an exhilarating 400m zipline flight over jungle and waterfalls before arriving on the Landing Zone Bar at Shinta Mani Wild with cocktail in hand, TDL editor Scott Podmore has a few questions for the king of exotic luxury resorts.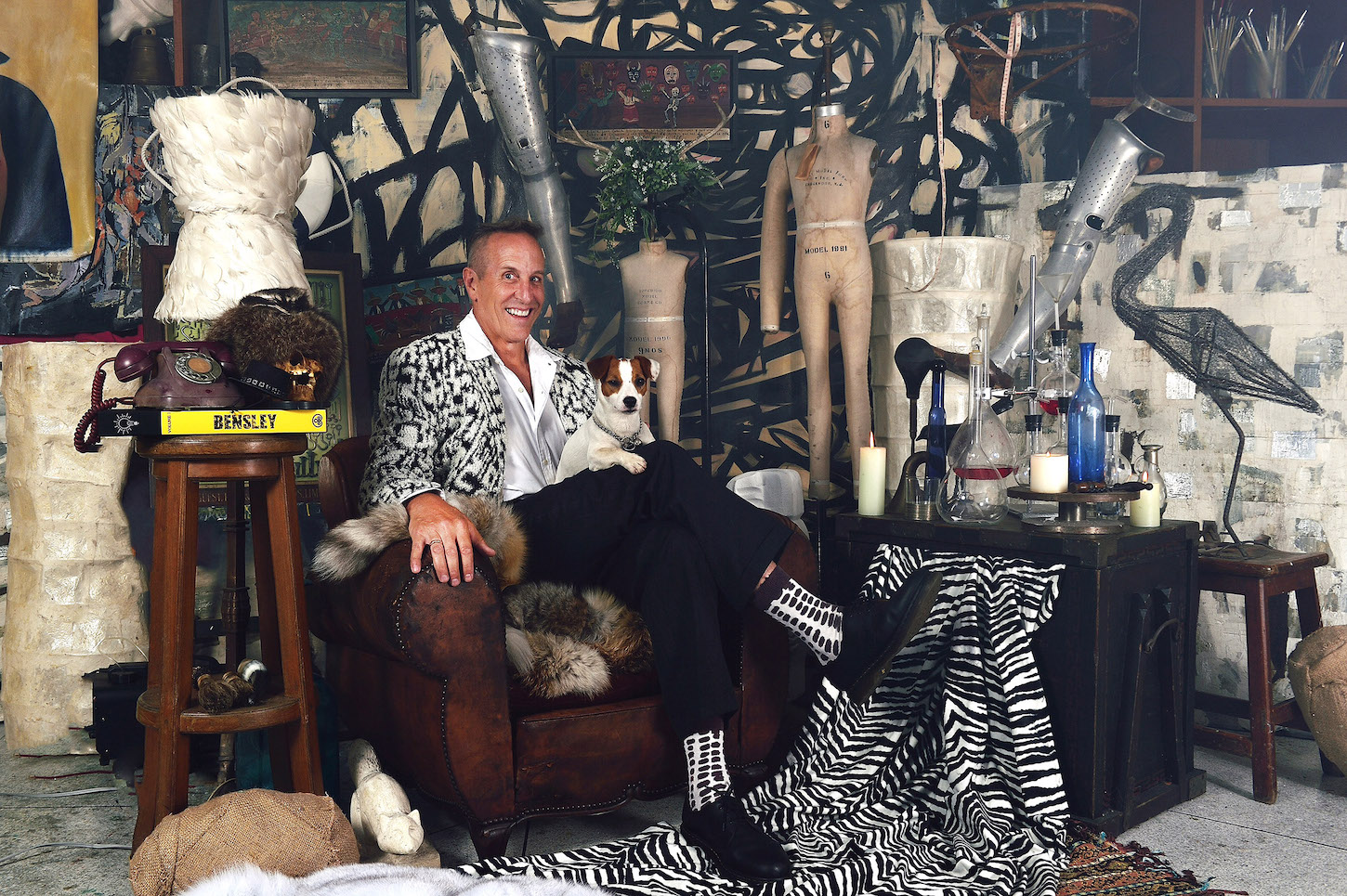 SP: Shinta Mani Wild is like nothing else and obviously takes pride of place among some of the world class properties you've conceptualised (especially being one of your own properties). Tell us how much this property means to you and what sets it apart?
BB: Clearly one thing that sets it apart is the credos: built without the idea that it has to be a financial success that make bags of cash, but with the idea of setting an example of sustainable conservation.
I want to teach the world that conservation is a viable alternative to extraction and a favorite bit that sets us apart is the zip line factor. I want to push guests comfortably out of their comfort zone. When someone takes a leap of faith off a 5-storey tower and flies, alone, for 400m, dangling precipitously on a harness over a dense rainforest for the first time, one, I would say, would have bragging rights for the rest of their life?
SP: Absolutely, and I'm now one of those people! And it also comes with a sense of pride in what I – and other guests – are contributing to?
BB: Yes. I want guests to be able to feel the pride and joy that I feel in being involved on the real honest-to-God frontline of protecting the Cardamom National Park from the onslaught of illegal poachers and loggers. And I want guests to be comfortable enough to be able to fully enjoy the beauty of this true wilderness.
I have learnt through a lifetime of exploring wilderness areas in 90+ countries, that if one has to be fully occupied with survival or just making oneself comfortable, the beauty of a place becomes foggy. At Wild, comfort is a given.
SP: Just on that point. Your Cambodia properties are environmentally conscious in unique ways, such as your afilliation with the Wildlife Alliance regarding illegal logging and poachers, while you are careful not to damage the environment with your builds. That's obviously important?
BB: For years I have advocated a minimal intervention development.
At Shinta Mani Wild we placed 15 tents of 100 square metres, each on 4 million square metres of land without changing drainage patterns and certainly without cutting down a tree. Our goal is to protect some 40 million square metres of forest with this investment. That is minimal intervention at its best.
SP: Your work obviously comes from a heart space and "community" is a prominent aspect of your Shinta Mani properties. The Cambodians have a resilience and beautiful outlook on life like no other culture, would you agree?
BB: I have learnt this from my partner Sokoun, who in the background is the mastermind of the Shinta Mani Foundation.
He has a heart the size of Texas. (The goal of the Shinta Mani Foundation, a leader in the area of responsible tourism, is to improve the lives of Cambodians and Cambodian communities by giving them opportunities to overcome poverty.)
SP: You're a well travelled man. What is your one favourite destination in the world and why?
BB: Mongolia. I go every year and bring my Thai staff who have never seen wilderness. I go for 2-3 weeks camping Mongolian style… fly fishing with barbless hooks: catch and release. No cell service. No emails.
I catch 500+ trout and we never see another person while we are in this wilderness. That is luxury. And to see the faces of these young Thai people when they catch their first fish ever is priceless.
SP: And what's on your own travel bucket list?
BB: I have been to 95 countries but the more I travel, the more my travel bucket list grows. Top of the list as of today is Pulau Widi, Georgia, Romania, Uzbekistan, Nubia, Sudan, Eritrea, Mali, and Alaska. I could go on here … I have already written an exhaustive list that gets lengthened and edited every year.
SP: You've been described as daring, innovative and even "infectiously whacky". You inspire so many with your designs and hotel products, but what inspires you? What drives you?
BB: I live by the pretty simple idea that if it is no fun then don't do it. That started at my studio years ago, as I employ interior designers, architects, landscape architects, graphic designers, draftsmen, gardeners, maids, artists, and draftsmen.
I encourage my staff/my friends to try other options if they don't like what they are doing and over the years have had a gardener turn into a fine draftsman by learning CAD at night, a Balinese maid turn to accounting, our best interior designer was a landscape architect, and one of our talented artistic team was an architect. So having a job that is too much damn fun, every single day… why should I not be infectiously whacky?
SP: No argument from me! It's a beautiful thing.
BB: Instinctively I am the very curious sort that wants to stay hungry and young.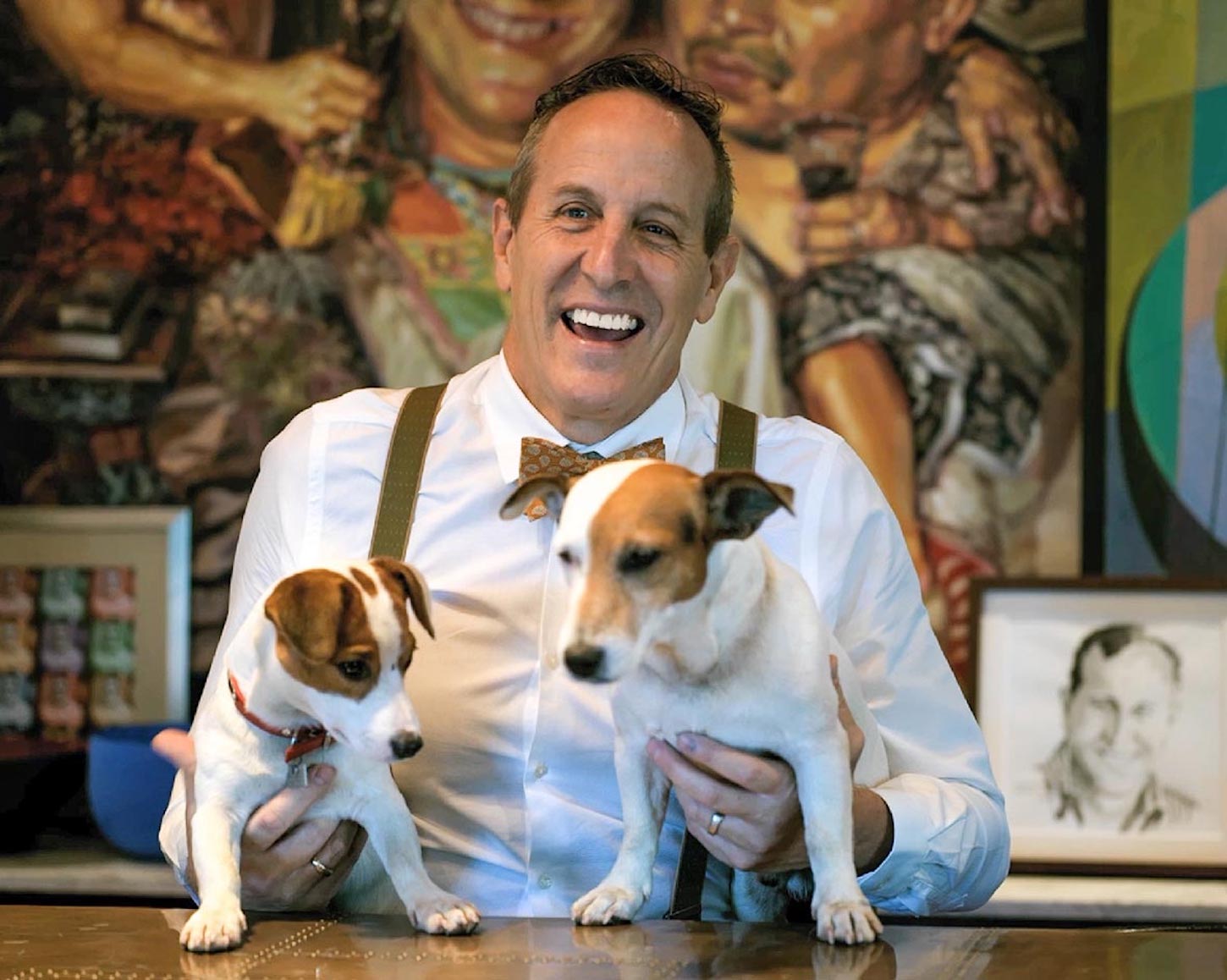 SP: One thing I discovered after a bit of gentle prodding with the beautiful Cambodian people is there seems to be a big gap with the way the country's being run and how the government looks after its own. Is there light at the end of the tunnel? Can it ever become more about the people, sharing in future growth, success and opportunity? I don't mind if you'd prefer not to answer.
BB: This is gorgeous question that deserves a bit of lengthy answer, I am afraid. I am very positive about change in Cambodia as over the last 20+ years I have seen huge improvements. Please allow me elaborate. This story also involves why we launched the Bensley Collection… it all just snowballed and it seemed like a good idea as the good that we are doing just keeps snowballing along, too.
THE BEGINNING…
BB: My Cambodian Thai business partner Sokoun started this adventure in 2000 with Hotel de la Paix. He hired us to design the hotel.  That was a great success as we pioneered the art where young Cambodian artists queued to show their work… Hotel de la Paix was the social epicenter of Siem Reap until Hyatt took over and tossed out those programs.  It was early days in Siem Reap, the roads were dirt and there were very few visitors, so of course no one was trained to service the guests. Sokoun started a little training school in the original 18 room Shinta Mani guest house. I remember one of my first trips into the countryside with Sokoun. He took me to a place where we met one young single mum with 6 children living on a pile of sticks and eating roots from the forest to survive.
The youngest children had extended bellies. Seeing that kicked me in the guts. Here I was living in Bangkok just around the corner, in virtual luxury… life ain't fair. I partnered with Sokoun in the early days with the idea to help this beautiful but oh-so-poor country. Sokoun is so cool, a Christian preacher who, in addition to his own kids, actually adopted a Cambodian boy who was diagnosed with HIV (inaccurately, thank God). He is the guiding light behind the good stuff at Shinta Mani that nobody sees.  We expanded the little guest house to some 30 keys, now our Shinta Mani Angkor, a damn good 4 star.
"I remember one of my first trips into the countryside with Sokoun. He took me to a place where we met one young single mum with 6 children living on a pile of sticks and eating roots from the forest to survive. The youngest children had extended bellies. Seeing that kicked me in the guts."
MEANWHILE…
BB: We were getting a thousand applicants for just 30 seats in our school but we did what we could. We are building hundreds of homes and wells in the community…. wells because back then it was common that kids had to collect water from a community sometimes 5km from home on foot… barefoot.
Then, ha! The architect overspent on design and infrastructure so we bought the hotel across the street in Siem Reap, renovated it to a great 4 star level, Shinta Mani Shack, which added some 60 keys, which is supposed to "help the numbers"  but, anyways, we can employ more of our great graduates from the school.
Meanwhile, I bought a piece of land that I was told was freehold but it wasn't. We built a farm school where we partnered with USAid and have developed a palette of plants high in nutrition for the Siem Reap farmers that they have never seen. We made a tuk tuk kitchen to introduce these new edibles to the farmers which resulted in the dispersion of some 70,000 plants so far.
BRING ON THE DENTISTS…
BB: We have also been supporting a wonderfully kind-hearted team of dentists who have treated hundreds of school children. The way it works is that our employees go to the village schools – many times on their precious days off – and we scour and sanitize the larger space and all of the table and chairs they have. We organise the kids to show up on time, and our employees explain to the kids the dangers of sweets and how to brush (as most have never seen a toothbrush before).  This leaves the fabulous dentists to clean and pull teeth as fast as they can. They see hundreds of children in a week.
Then some years ago, the logging auction happened where we purchased a big swathe of Cardamon National Park. Having the Four Seasons tented camp experience under my belt, we thought let's give low-impact high-value a try, the best we could muster and based on how I like to travel and adventure, and we should tie that investment ($15 million for 15 tents) into our beloved Shinta Mani.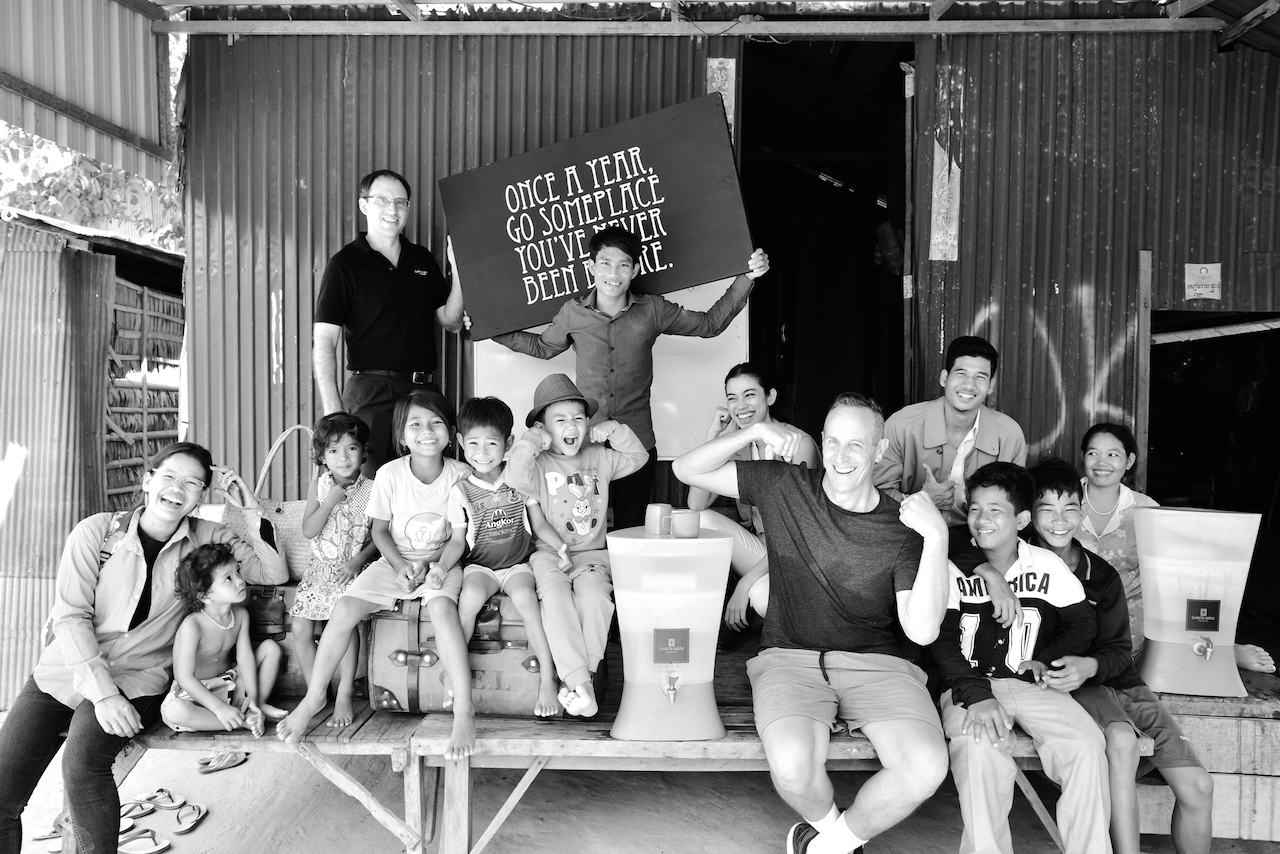 STILL A LOT OF WORK TO DO…
BB: These last few years basic wells are there in Cambodia – well at least for Siem Reap – but the quality of the water is so bad that Cambodia still has a 5% infant mortality rate. The focus now is clean water. We partner with Kohler and bring in super simple gravity fed water filters: we have placed hundreds and more are on the way. So then we built a superb five star Bensley Collection – Shinta Mani Siem Reap of just 10 pool villas which is supposed to accommodate the throngs of well-healed travellers on their way to the Shinta Mani Wild.
To put things into perspective,  in a short 20 years the main concerns have happily shifted from a third world problem of malnutrition to second world problems of  cleaner water, dental care, and more nutritious foods to first world problems like conservation. Things are looking up… THEN we start building and building at Tmor Rung, Shinta Mani Wild, for this conservation versus extraction program.
THEN the opening of Wild was suddenly upon us and we managed by the skin of our teeth to do so. Would I do it again? Not for a long time as we have bitten off a big chunk here in the park. The goal is to be able to control the poaching and logging in ever expanding directions as we are just a postage stamp in the greater scheme of things.  This will take years.
WHEN IN DOUBT, DO THE RIGHT THING…
BB: My big thrill in all of this is not about owning some fluffy beds, or creating a new hotel brand with my name on it (we just did that cause we thought the hotel might gain a bit of traction), it is about using hospitality to help folks that need it in a sustainable fashion. Virtually none of our Shinta Mani guests know that 5% of their room rate goes to the administration costs of the Shinta Mani Foundation which lets us in turn use 100% of the donations that we gather in the field effectively.
More specifically, this whole Shinta Mani Wild is, for me, a way to teach Cambodians that conservation is more valuable than extraction. My greatest fear is that nobody will show up to stay…. but, as my Mum said: "When in doubt, do the right thing." I think that this is the right thing to do.  So, perhaps being a "conservationist"  is just a by-product of the more important process?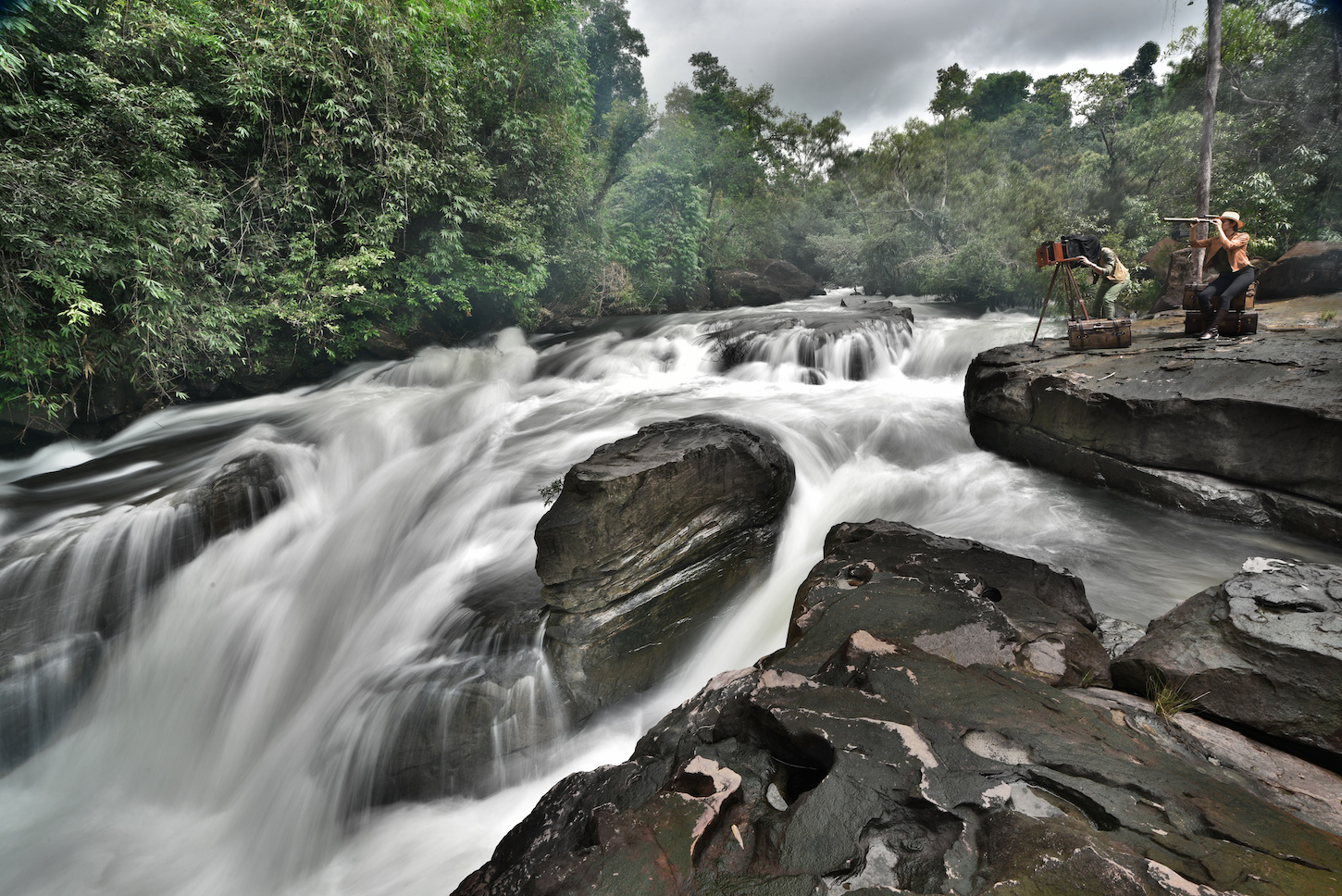 SP: That's fantatic, Billy, thank you for your time. To finish off, what makes Bill Bensley tick in the world of travel and reveal for our readers some of your incredible encounters?
BB: I think it is a huge library of travel experiences. Here are some in no particular order (hold onto your hats!)…
Climbed Putucussi at Machu Pichu 
Raced penguins downhill in Antarctica.
Stalked polar bears in Svalbad north of the Arctic Circle.
Patted Puffins and wallowed with Walrus in Greenland.
Steamed to death in Iceland (well almost).
Brought to hand numerous 3 foot long Taimen, (a rare landlocked salmon) with mouse patterns in the remote Mongolia Russian border.
Chased on foot herds of Yak on the Russian Mongolian border.
Sang traditional songs with the yak herders of Shangri-la.
Debated the meaning of good design with Philip Stark.
Been bullied by Bruce Willis at Hualalai, Hawaii.
Caught giant salmon in Chile.
Floated like a cork in a salty oasis pond in the middle of the Atacama desert.
Riden with the president of Tahiti in his helicopter to look at Tupai his personal atoll.   
Danced with the natives in Fiji.
Fly-fished in paradise town near Queenstown and surveyed the Lord of the Rings territory with Alfie the helicopter pilot.

Explored the prehistoric forest of the isolated Lord Howe Island, Australia.
Climbed Ayers Rock (Uluru) at sunset wearing a silly hat.  
Held at gunpoint, Congo, with the owner of the Bank of Congo.
Survived the food of Ghana. 
Built on the gorgeous beaches of Boracay.
Studied the wild and weird Valle de Mai, Seychelles, the natural birthplace of the rare Coco de Mer.
Thrown off an Arabian horse in Kuala Lumpur, but I got back on!
Witnessed the ravages of the Kmer Rouge first hand.
Hired a small wreck of a plane to view the Nazca lines in the Peruvian desert.
Swam with a pink porpoise and piranha in the Amazon. 
Visited Moscow behind the iron curtain in 1984 and learnt to drink cheap vodka!
Fly-fished Canada, California, New Zealand, Mongolia, Chile, Argentina, Norway, Finland, Bhutan and want to do more…. especially Africa.