Abu Dhabi is one of the fastest growing cities in the world offering much more than giant sized theme parks and fancy gold cappuccinos. We investigate why the city has become such an "extraordinary story" and talk to those in the know about why the United Arab Emirates capital is becoming a haven for incentive travel and group travel experiences.
City life, sand castles & seaside stories
If you had any doubts that Abu Dhabi was experiencing something special then you had better take a closer look.
As UAE founding father Sheikh Zayed Bin Sultan Al Nahyan once said: "History is a continuous chain of events. The present is only an extension of the past."
With that in mind, impressively, Abu Dhabi is seamlessly linking its heritage, culture and all that's shiny and new in offering a magical Middle Eastern appeal like never before in a destination comprising more than 200 islands. This is a place to island hop 'til your heart's content. That includes islands such as Abu Dhabi island, Yas Island, Saadiyat Island and Zaya Nurai Island.
10 million visitors & growing
Strong hotel growth is the obvious indicator in an ever-changing skyline: they're powering up in the city, in the desert and by the sea at a rapid rate. That directly correlates with record visitor numbers year on year, including tipping over the 10 million mark last year.
Why are they coming in their droves? Exciting and extraordinary attractions as well as events old and new, galleries and museums. There are also ample options for R&R or diving head-long into exhilarating activities in the city, sea and desert. The cruise industry is also set for another record-breaking season as demand, occupancy and forward bookings for cruises originating from the capital's state-of-the-art Abu Dhabi Cruise Terminal soar, according to Department of Culture and Tourism Abu Dhabi (DCT).
Buzzword in group travel
And the buzz ripples elsewhere in Abu Dhabi. There's strong investment in real estate with Abu Dhabi named "the most resilient city in the Middle East for investors" by research firm Savills who announced the UAE capital topped its Resilient Cities Index.
So the City of Lights is well and truly lighting up, something certainly not lost on travel industry experts.
The incentive and group travel sector is seeing more reasons than ever to mark down Abu Dhabi as a hot destination in 2019 and beyond.
More than a mere stop-over
Janna Kogan, Team Leader at Totem Group (an Australian leader in the MICE segment that manages many high-end overseas group study tours or incentive trips) says Abu Dhabi suddenly is more than a mere stop-over city and gateway to the Middle East and beyond.
"Abu Dhabi definitely offers travellers a lot to do and really has become a destination in its own right," Janna says, who has visited the region several times in recent years.
"There's diversity in experiences ranging from busy city encounters to a lazy resort stay to once-in-a-lifetime desert experiences – three holiday types in one destination, which offers outstanding opportunities in the city, resorts and adventure in the desert. There's increased hotel product, investment in the cultural aspects – opening of stunning Louvre Abu Dhabi and the planning of the Guggenheim Museum in the future. Not a lot of people realise what great offerings there are in resorts, the ocean and the desert."
The Abu Dhabi difference
Another person well and truly in the know is Jennifer Gaskin, the Department of Culture and Tourism Abu Dhabi Country Manager for Australia/New Zealand. Ms Gaskin says a lot of people don't realise Abu Dhabi is an island with many regions, much diversity in what is more than a mere city.
Abu Dhabi sits on the southeastern side of the Arabian Peninsula, adjoining the Persian Gulf. It's actually sitting on an island less than 250 metres from the mainland and is joined to the mainland by the Maqta and Mussafah Bridges.
Natural Oasis in the desert
Ms Gaskin says: "For example, there are places such as Al Ain, which is built around a natural oasis in the desert. So it's ideal if there are groups who want to see a more authentic way of life, the more cultural Emirati side of Abu Dhabi, and the birthplace of Sheikh Zayed. It's about an hour's drive, so a great day trip option to explore."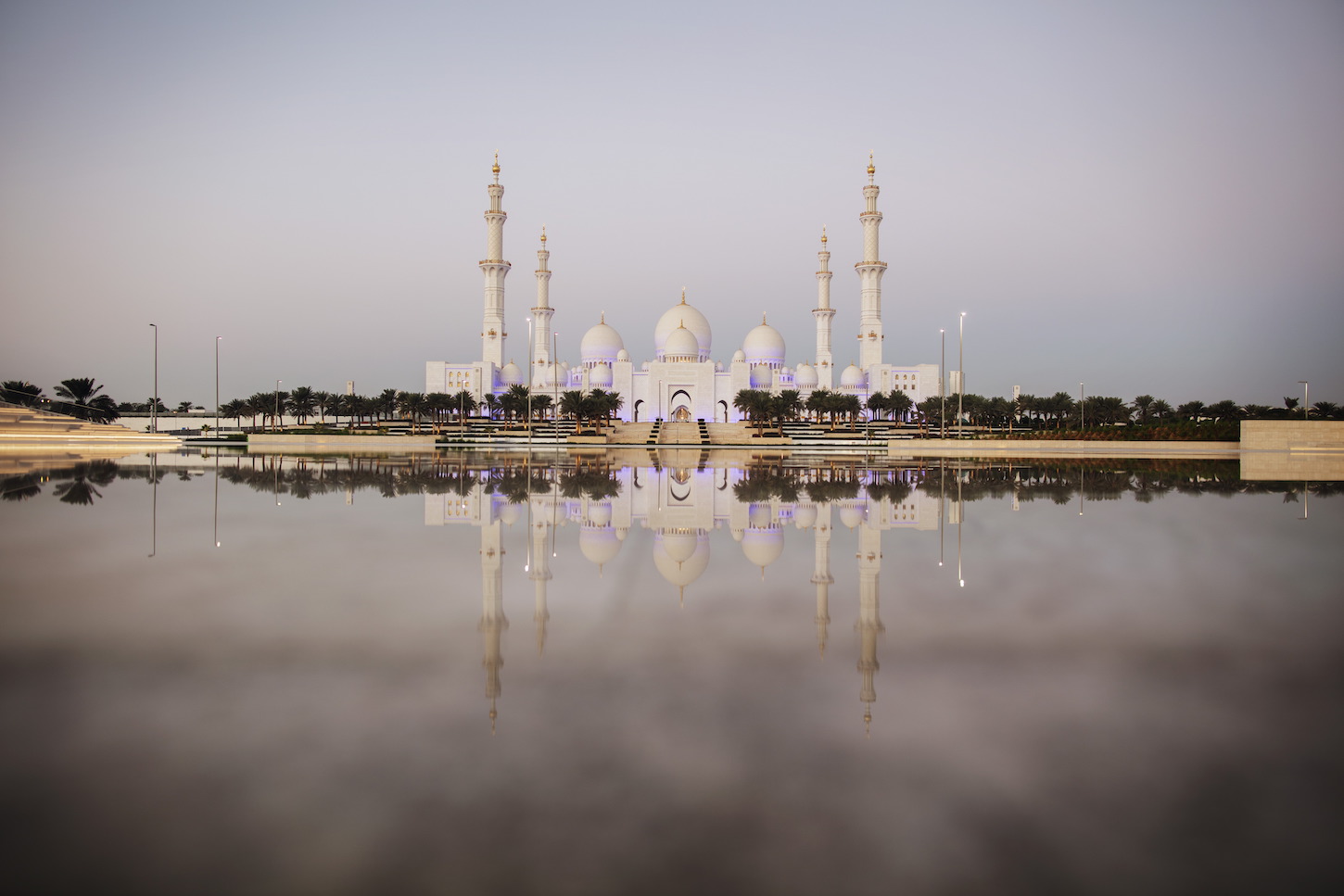 Arabian feast for the senses: Sheikh Zayed Grand Mosque in Abu Dhabi.
Museums, galleries and more
Jennifer explains while the "theme parks and gold cappuccinos" will always be drawcards, she points to authentic museums such as Louvre Abu Dhabi, restored forts like Qasr Al Hosn, the recently re-opened Presidential Palace (open to the public), the city's famous public promenade "the Corniche" and, of course, the impressive Sheikh Zayed Grand Mosque and Louvre Abu Dhabi as highlights attracting new visitors, especially in the incentive travel and group travel sectors.
"No.1 is the Grand Mosque, of course, one of the biggest in the world," Jennifer says. "I love visiting just before sunset where you can see the white marble in the daylight and it turns into these beautiful indigo colours at night."
READ OUR INSIDER'S GUIDE ON WHERE TO EAT & DRINK IN ABU DHABI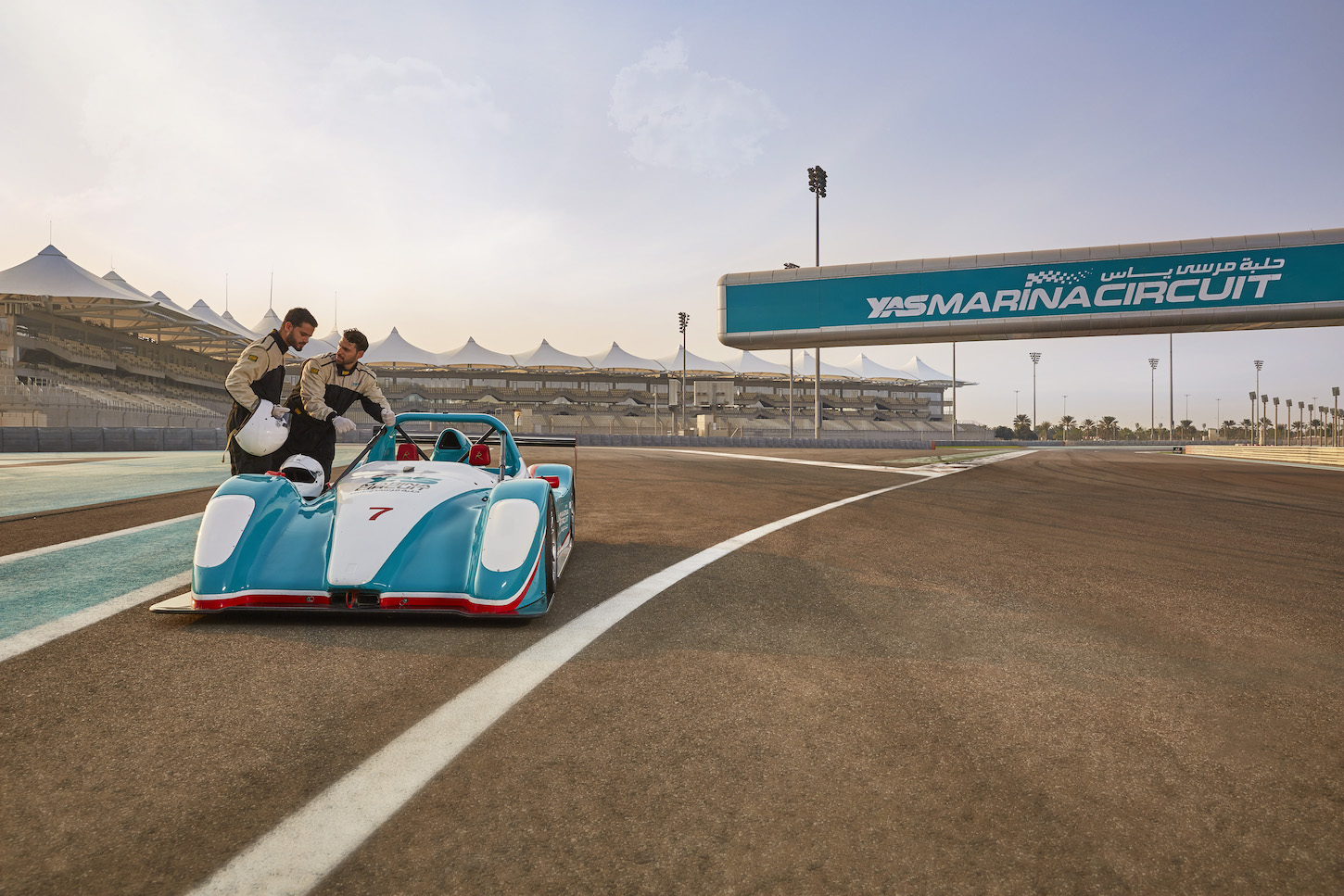 Hot to trot: Abu Dhabi now presents many opportunities for incentive trips or group tours, including the hot laps experience at Yas Marina Circuit.
Super luxury in the sand
"There are incredible properties such as Qasr Al Sarab by Anantara, a beautiful desert resort super luxury. It's 2 and a half hours so once you're there you can settle in and enjoy some of the desert activities or just enjoy and utilise the amazing facilities and beauty of the resort.
"Then there's an option like Jumeirah Al Wathba Desert Resort & Spa – a beautiful 5 star property but the setting is very different to Qasr Al Sarab. It's a lot closer to the city and, for example, you could stay there for three nights and go into the city for one or two days."
Totem Group's Ms Kogan agrees.
"For groups experiencing some time in the Arabian Peninsula it would not be complete without experiencing the beauty and majesty of the desert and there's no better way to experience it than on a desert safari, or a specially designed dinner in the desert under the stars, or joining in a falconry demonstration with the experts," she tells TDL. "You can enjoy those activities while setting up home base in one of the beautiful desert resorts."
Free two-night stopover
The Etihad free two-night Abu Dhabi stopover offer is another concept that has become extremely appealing to travellers, providing the option to space two flights with the opportunity to get a taste of Abu Dhabi for a few days before moving on to your destination in the Middle East or Europe.