Air New Zealand has paved the way for smooth long-haul business trips flying to Chicago up to five times a week from Australia and is a dream experience for the long-haul to a city bursting with wow factor for conferences, meetings and events. After all, Chicago offers more new or expanded corporate facilities than any other US city. But we ask the question. Is there any reason why you should rush back home after all the business is done? We put our heads together with the Choose Chicago team to present 8 great reasons why you should stay and play a little longer in the Windy City.
It all begins with the air service…
Air New Zealand now flies to Chicago three to five times a week from Australia (depending on the season) and is a dream experience for the long-haul, as Totem Group's Janna Kogan explains: "There are so many reasons, starting with the impeccable service of the cabin crew in which nothing is too difficult and they are so attentive to detail. Of course, avoiding transit and bag drop in LA will appeal to any traveller.
Not only is Chicago one of the most exciting cities in the USA, it's also a launch point for other top destinations including New York, Boston, Washington, and cities in Canada including Toronto and Montreal. As all Air New Zealand flights are scheduled overnight, you generally should be arriving fresh and ready to go. Plus, as Janna explains,  transiting via Auckland is super convenient, with a minimum connection time of 55 minutes, no terminal changes or immigration and no need to re-check luggage. The Chicago experience definitely begins with the Air NZ special treatment.
Customers can enjoy free inflight Wi-Fi on all of Air New Zealand's enabled aircraft when flying internationally. Making it easier than ever to stay connected.
Museums & Exhibitions galore
From major exhibits to neighborhood cultural attractions, there's actually enough to explore at Chicago's renowned museums, galleries, and historic places that would last you a year, but a day or two should be enough time for a good taste of the city's arts – and it's not all about going indoors. Eye-catching public art installations are woven throughout the CBD (otherwise known as The Loop) where you will discover such treats as the unforgettable The Bean (Cloud Gate), a giant stainless steel bean-shaped sculpture, The Picasso, a cubism masterpiece, and The Four Seasons, a mosaic depicting the human life cycle. If you love your museums, don't skip town without a trip to "Impressionists central", the Art Institute of Chicago, for a dose of works by the Old Masters, otherwise for a range of engaging art using modern media head to the Museum of Contemporary Art.
Food, glorious food…
Rather than confuse you with what is an endless supply of food recommendations for the Windy City, let's run with three starting with Maple & Ash, an innovative take on the traditional steakhouse – mixing a modern touch with deep leather couches, club-like music and authentic service to deliver classic wood-fired dishes. With a sumptuous menu crafted by two-Michelin-starred Chef Danny Grant and a wine list named "one of the most outstanding in the world" by Wine Spectator, it's an unmissable experience for food lovers. One of the newest kids on the block in sweet home Chicago sounds a little bit naughty if you're an Aussie – Dirty Root is an all-day, fast-casual restaurant that will focus on customizable bowls featuring whole, nutrient-dense, seasonal ingredients, which has opened its doors on Chicago's bustling "Restaurant Row". Maddon's Post (pictured below) is another newbie worth checking out, a modern, all-day Italian and Polish-inspired restaurant just steps from Chicago's historic Wrigley Field. Maddon's Post brings playful, heartfelt dishes shaped by Mantuano and Maddon's first-generation heritages, plus approachable global wines, and family-friendly brunch to the heart of the growing Lakeview neighborhood.
Ice skating in Millennium Park…
If you weren't already aware, ice skating is big in Chicago throughout winter and we're moving into the perfect time frame (November to March) when you can skate in the heart of downtown, on a rooftop, or even inside the city zoo! But essentially the skating rink in Millennium Park is must-do for any winter visit where you can take in beaut views of the downtown city skyline and the magical sight of all those holiday lights reflected on The Bean's silver surface. Admission is free and skate rentals are available for less than AUD$20. But here's a tip from the Choose Chicago crew: each year more than 100,000 skaters visit the McCormick Tribune Ice Rink, so plan to go during off-times to avoid the big crowds and long lines for skate rentals.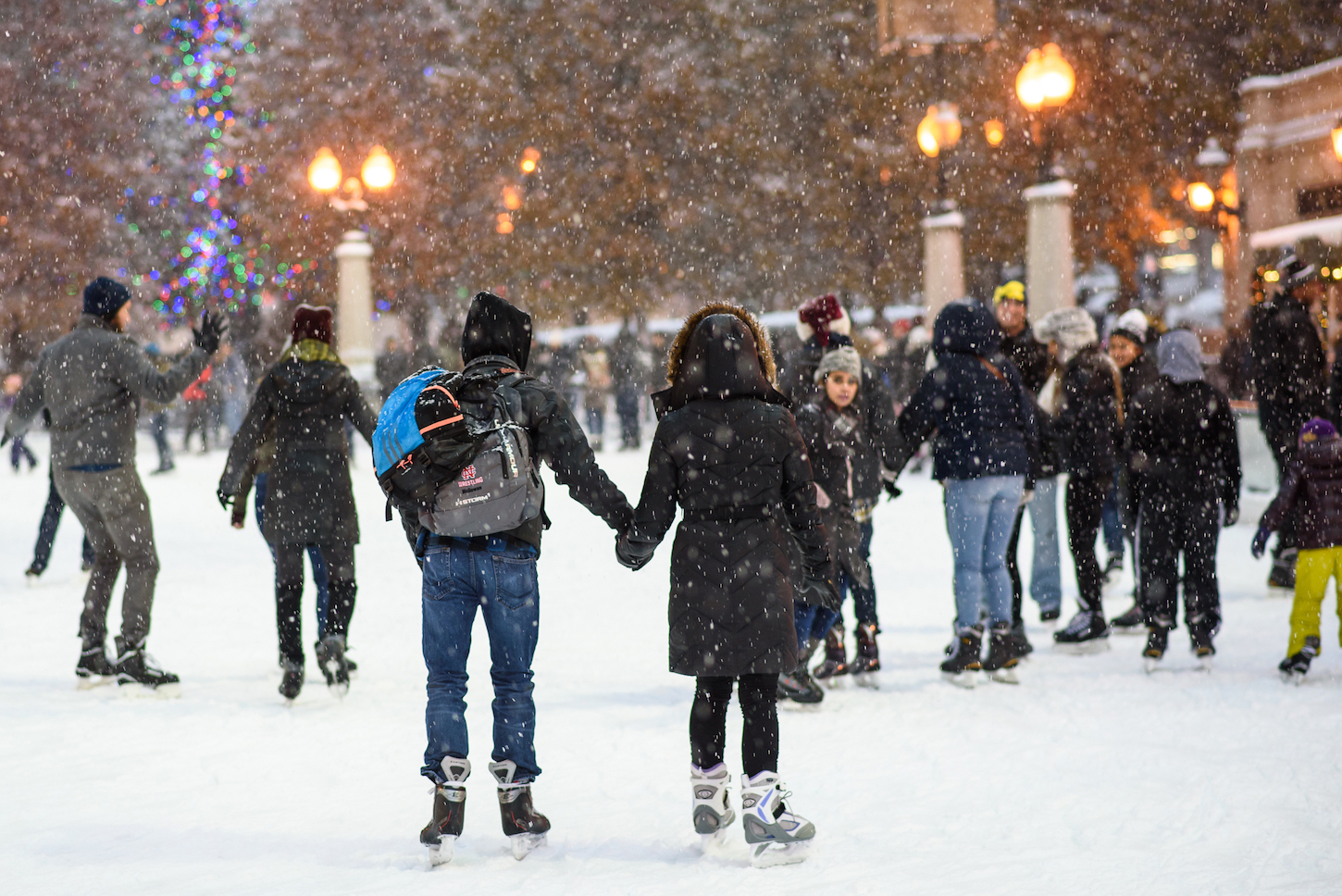 New hotels…
Set to open later this year, the 21c Museum Hotel combines a 297-room boutique hotel, a multi-venue contemporary art museum and an independently branded, chef-driven restaurant in downtown Chicago. Building on the founders' mission to bring contemporary art to the public through innovative exhibitions and programming that integrates art into daily life, 21c Museum Hotel will feature over 10,000 square feet of exhibition, meeting and event space showcasing rotating curated exhibitions, interactive site-specific art installations and a roster of cultural programming based on collaborations with local and national arts organisations. Elsewhere, Skidmore, Owings & Merrill is transforming Chicago's old Cook County Hospital into a dual-branded Hyatt House Hotel/ Hyatt Place, accompanied by medical office and retail space, while Hilton Garden Inn Chicago Downtown South Loop (pictured below) and Homewood Suites by Hilton Chicago Downtown South Loop offers guests convenient access to the largest convention centre in the US, McCormick Place, as well as Soldier Field, Grant Park, the Field Museum, Shedd Aquarium, Adler Planetarium and more.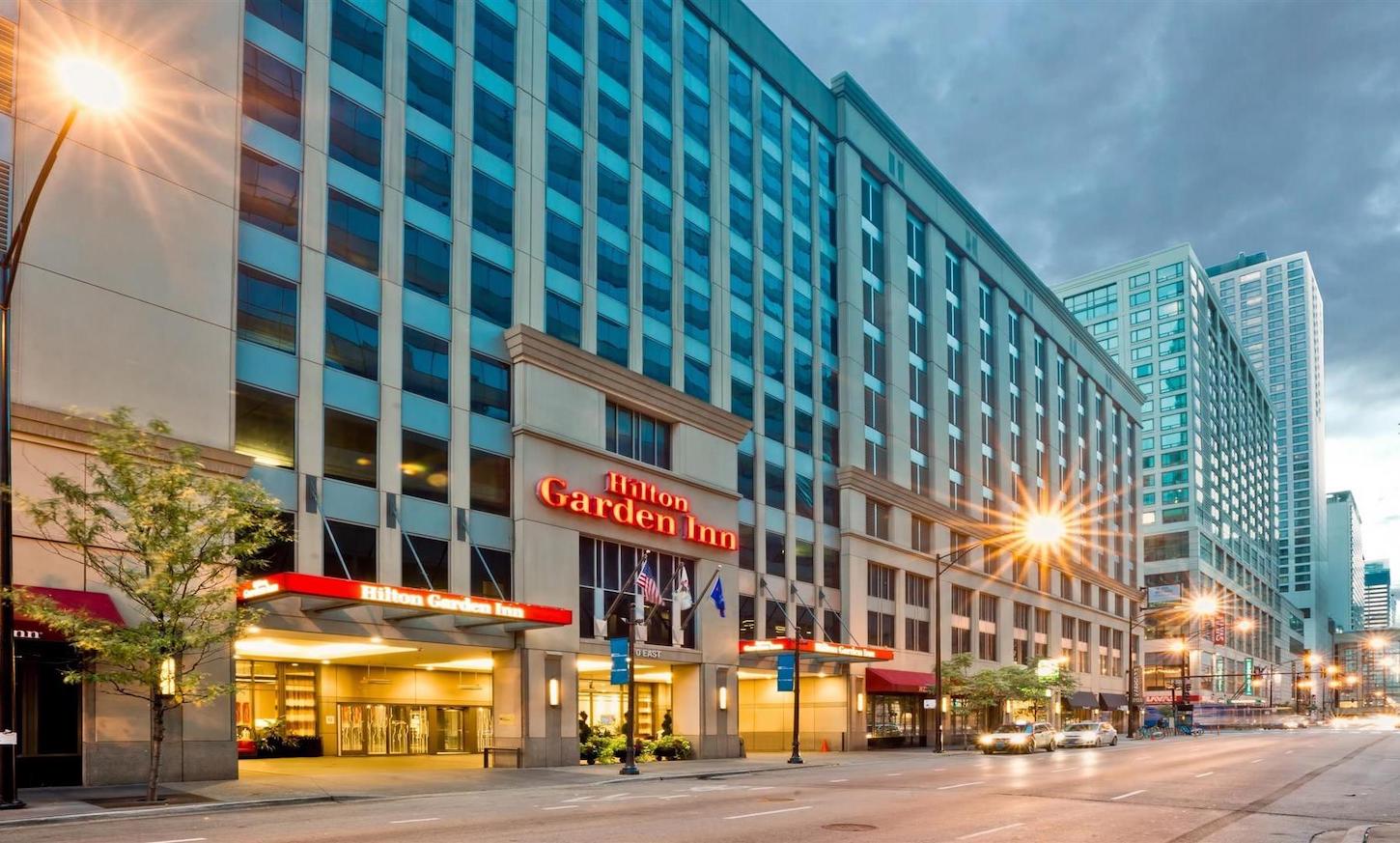 Learn about Chicago's gangster past
Chicago is legendary for its gangster history and here's a chance to learn about the exploits of Al "Scarface" Capone, George "Bugs" Moran,  "Machine Gun" Jack McGurn, and the rest of the mob with Untouchables Tours. Chicago's Original Gangster Tour is now available daily due to popular demand. The guides present an accurate account of the activities in Chicago during the 1920's and 1930's Prohibition Era with key sites including the St. Valentine's Day Massacre, the Biograph Theater and the Holy Name Cathedral.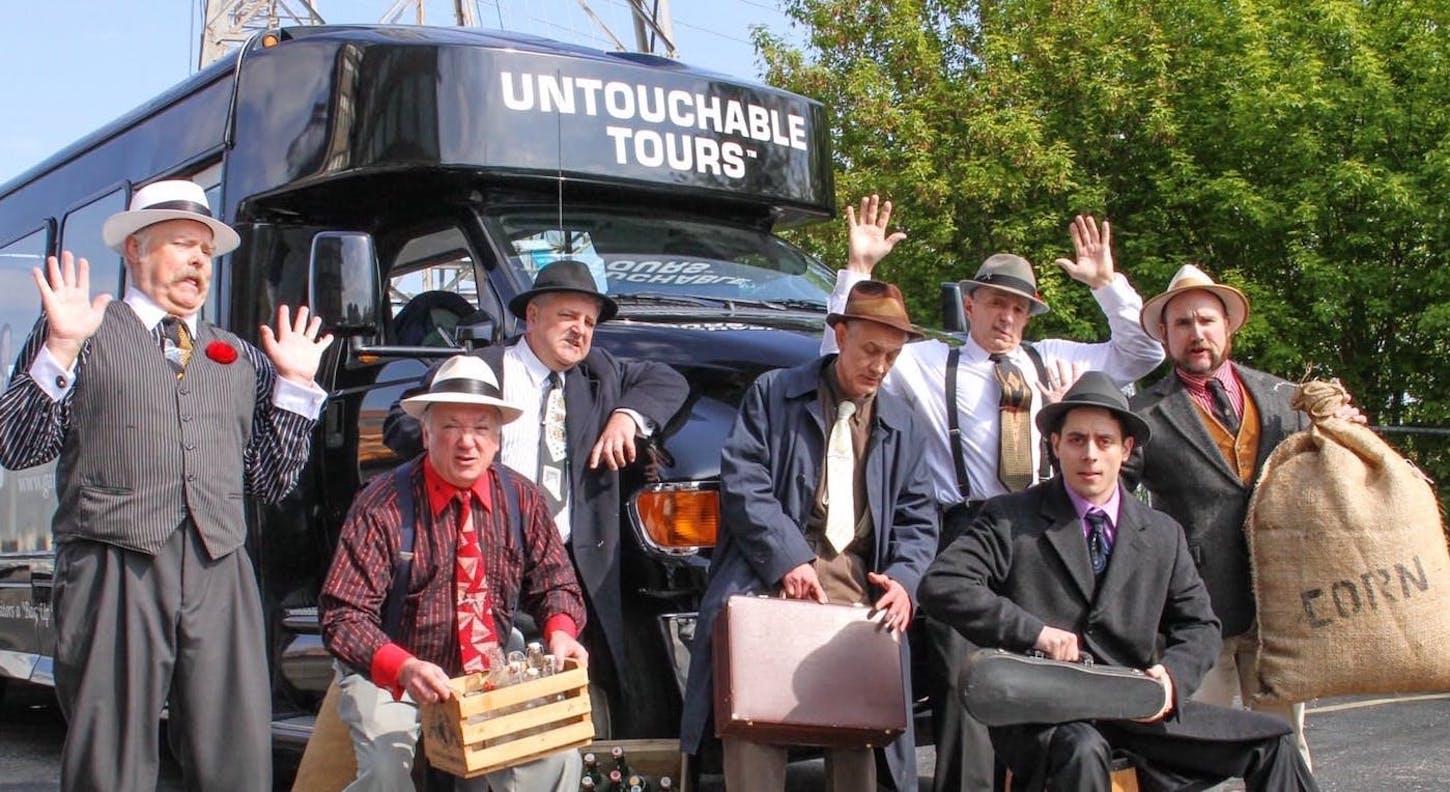 Bobby's Bike Hike…
Bobby's Bike Hike is offering a revamped "Bikes, Bites & Brews Tour – Westside Foodie Ride" in addition to their other biking, walking, and food tours. Participants will bike through iconic Chicago neighborhoods such as Fulton Market, Ukrainian Village, and Wicker Park while learning about how immigration has shaped the city's diverse, cultural landscape. The Choose Chicago team says, as the tour name implies, you'll be sampling some craft beer and burgers at Kuma's Corner, decadent "sipping chocolate" from Cocoa & Co, delicious tacos from Antique Taco (ranked among the top 50 taco establishments in the country), and finish off with a special "Chicago Handshake" of Malört from Bucktown Pub.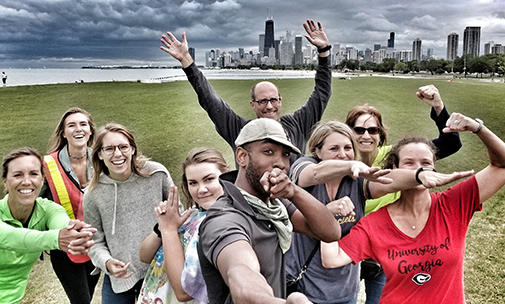 "The Choose Chicago team says, as the tour name implies, you'll be sampling some craft beer and burgers at Kuma's Corner, decadent "sipping chocolate" from Cocoa & Co, delicious tacos from Antique Taco (ranked among the top 50 taco establishments in the country), and finish off with a special 'Chicago Handshake' of Malört from Bucktown Pub."
Paddle while you peruse…
You may have to wait because it's more a summer thing, but a great way to spend a few hours in Chicago is on the water with a paddle in your hands. Urban Kayaks offers a Riverwalk Kayak Rental option to discover the Chicago River and take in the sights. The riverwalks serves as a major artery for the city's residents and tourism based businesses. You can also go for a paddle on the lakefront at Monroe Harbor for calmer paddling conditions and is perfect for beginners and families.
For more information on all that's new and exciting in Chicago visit the Choose Chicago website.