A little indulgence in New Zealand is easy once you get your business out of the way. From international hotels to intimate and luxurious lodges, beach resorts and health spas, New Zealand offers some of the world's best experiences when it comes to spoiling yourself with pampering, R&R and some gentle activities. The country has six lodges in the Relais & Chateaux collection and six listed with Small Luxury Hotels of the World. Here are some suggestions to consider for your next bleisure experience before flying home on an Air New Zealand flight.
A boutique approach
All great "bleisure" holiday experiences begin with an airline and quality lounge experience and Air New Zealand certainly gets the nod on both fronts in ensuring you are in good hands from start to finish with your trip. Air New Zealand has the highest frequency between Australia and NZ with 190 flights per week and then also serves 20 domestic destinations throughout New Zealand, so it's easy to hop from one region to the next; not to mention the airline flies via Auckland from Australia for all long-haul flights.
Once in Auckland where do we begin? Many boutique lodges offer quality accommodation, often in remote locations and spa treatments are a natural fit to complement the experience.
Two notable South Island boutique lodges that sit at the top of travellers go-to lists include The Farm at Cape Kidnappers in Hawke's Bay and Sherwood Queenstown.
If you hanker after 5-star luxury and seclusion, the Farm at Cape Kidnappers delivers. Located at the southeasternmost tip of the Hawke's Bay region, the Relais & Chateaux-member lodge is close to natural attractions and a spectacular 71-par championship golf course designed by renowned golf course architect Tom Doak. The Farm at Cape Kidnappers also hosts regular gourmet food events by international celebrity chefs. Unmissable is the kiwi walk.
Sherwood is set on three acres of alpine hillside in Queenstown. The Sherwood Hotel offers guests a serene sense of place and a connection to nature. Menus include locally sourced produce with sustainability in mind, décors inspired by beautiful surroundings, movement classes, wellbeing experiences and Ayurvedic massage treatments leave guests feeling refreshed and reinvigorated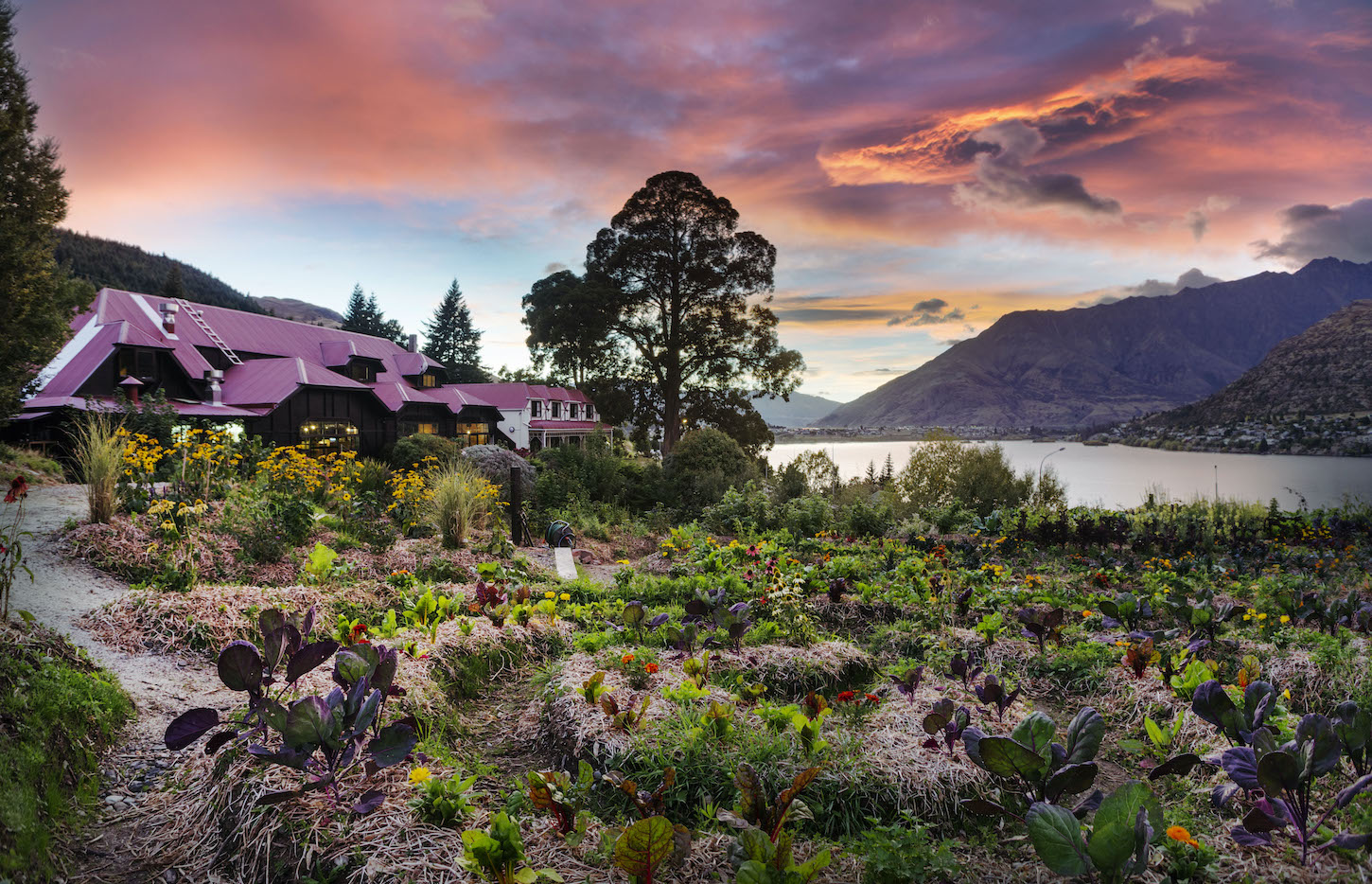 Beautiful Sherwood in Queenstown. Photo: Vaughan Brookfield.
The magic of mud
Famous for its geysers and bubbling mud, Rotorua is also New Zealand's best-known spa town. Many hotels and motels here have their own natural spas, and at the Polynesian Spa you can choose your preferred temperature and mineral composition.
Hanmer Springs, in an alpine setting north of Christchurch, is the main South Island spa resort. It offers thermal springs, spa treatments and a range of adventure and leisure activities including horse treks, rafting and archery.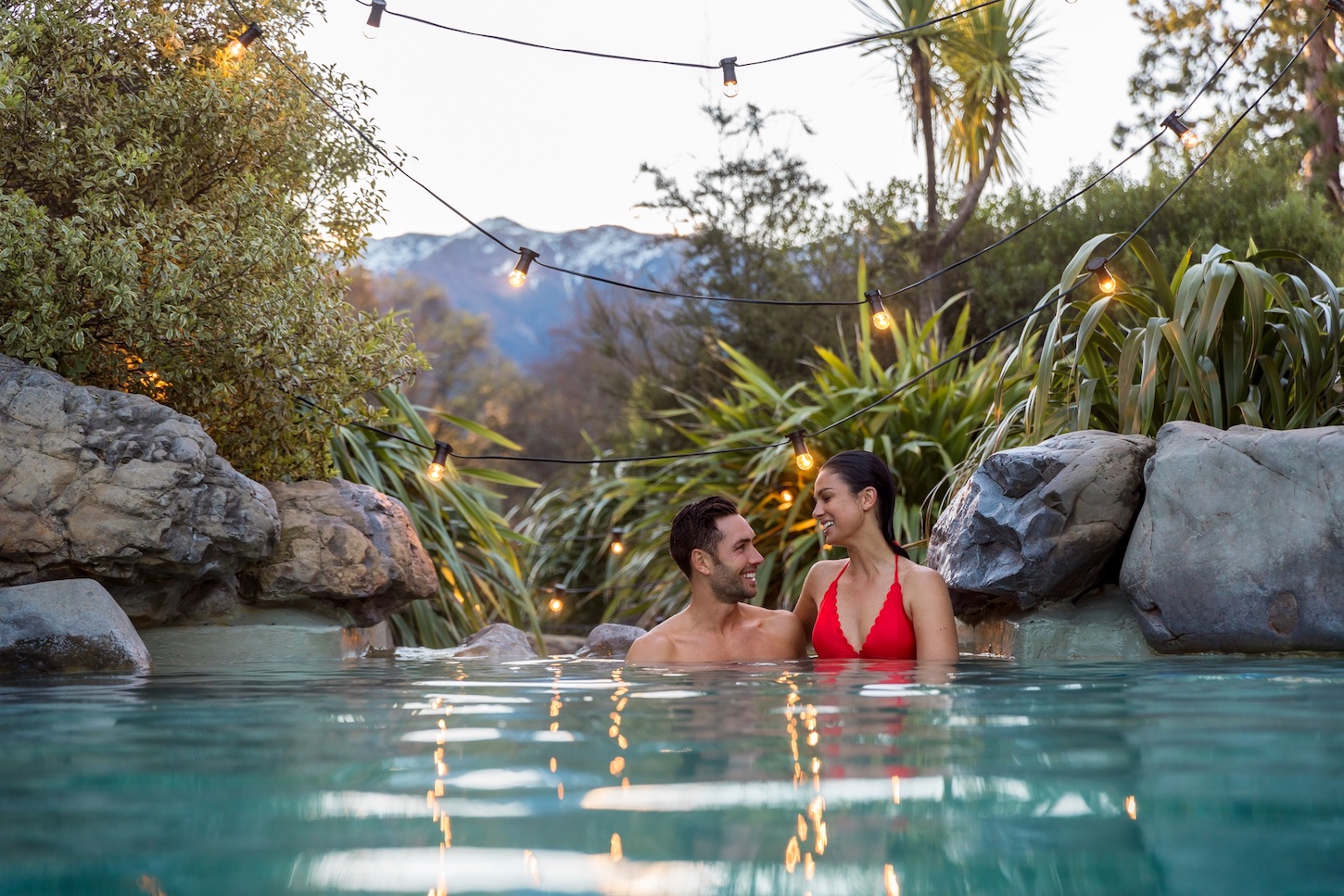 Aro Ha health retreat
Innovation thrives in New Zealand – and a recent example is a New Zealand-first health retreat called Aro Ha (pictured below) in a spectacular alpine setting just down the road from Paradise, Queenstown.
Overlooking glacial-fed Lake Wakatipu, Aro Hā is a purpose-built facility where wellness and adventure are artfully combined to refresh and reinvigorate all those who come through its doors.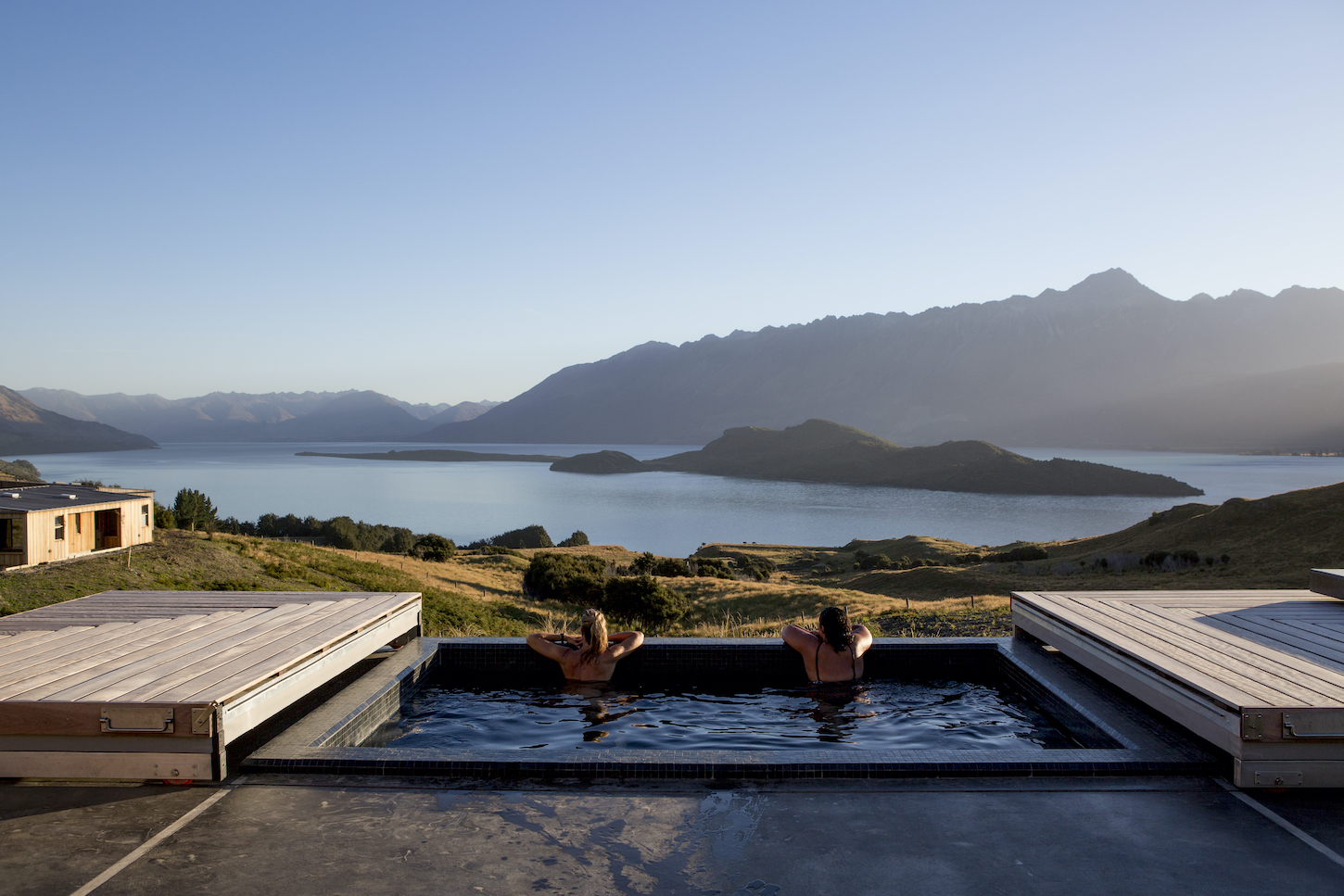 Heli Yoga buzz
The ultimate wellness experience, this exclusive tour combines yoga and mindfulness in extraordinary locations in New Zealand's Nelson region accessible only by helicopter.
Run by Reid Helicopters and Kokoro Studio, the two-hour adventure will see you board a private helicopter and fly into Kahurangi National Park in Nelson, landing at a private mountain location where your instructor will guide you through mindfulness exercises.
After some time spent soaking up the beautiful atmosphere of the mountains, you'll then fly to the South Island's stunning north-west coastline and land on a private beach for a one-hour private yoga session, followed by a gourmet picnic lunch on the beach.
Call your CT Connections travel advisor today for all your travel arrangements.