Singapore Airlines has long been considered one of the world's best airlines, especially after landing yet another No.1 World's Best Airline title in the Skytrax World Airline Awards last year (the airline's fourth) among a swag of other accolades. With a strong presence building in Western Australia combined with Singapore Airlines' mission this year to provide 27 non-stop flights each week between Singapore and the US, we check out 5 hot American destinations you can fly to from Perth in 2019 as we put the spotlight on New York, Seattle, Houston, San Francisco and Los Angeles.
Perth to New York
The lowdown: Singapore Airlines confirmed it meant business with the rollout in October of its ultra long haul flight from Singapore to New York. Covering 16,700km and taking just under 18 hours, the A350-900ULR is configured in a two-class layout with 67 Business Class seats and 94 Premium Economy seats.
What's hot in the Big Apple: Some monumental projects are in the making in New York City as Australians continue to flock to the Big Apple in numbers never seen before. So what's there to excite us? New hotels, retail outlets, arts centres, airport upgrades, and the largest private real estate development in the history of United States known as Hudson Yards. And that's just scratching the surface. "We have it all," Christopher Heywood, NYC & Company's senior vice president of global communications, told TDL last year. New York City has the most active hotel development pipeline in the United States with 117,000 rooms currently available but that number is expected to increase to 138,000 by the end of 2020. Exciting developments  include the Times Square Edition, a new citizen M Hotel, a Six Senses in Chelsea and a 512-room TWA Hotel at JFK Airport. Public art is also a growing trend in New York, with the High Line drawing visitors by the droves, becoming as big a free attraction as Central Park. In fact, the High Line area on West 30th Street and 10th Avenue is a major landmark destination for public art commissions opening next year. Neighbouring the High Line and Javits Center on Manhattan's far west side, Hudson Yards is the largest private real estate development in the history of the United States and will feature more than 100 shops, restaurants, about 4000 residences, a new centre for artistic invention, 14 acres of public open space and more. Highlights include a $1.5 billion expansion of the Javits Center, The Shed opening in March 2019 (a large arts centre presenting all types of performing arts, visual arts and pop culture and more), and also opening in March will be Vessel, the centrepiece of the Hudson Yards Public Square and Gardens – a 14-storey Vessel featuring 154 interconnecting flights of stairs and more than 2500 individual steps with 80 landings.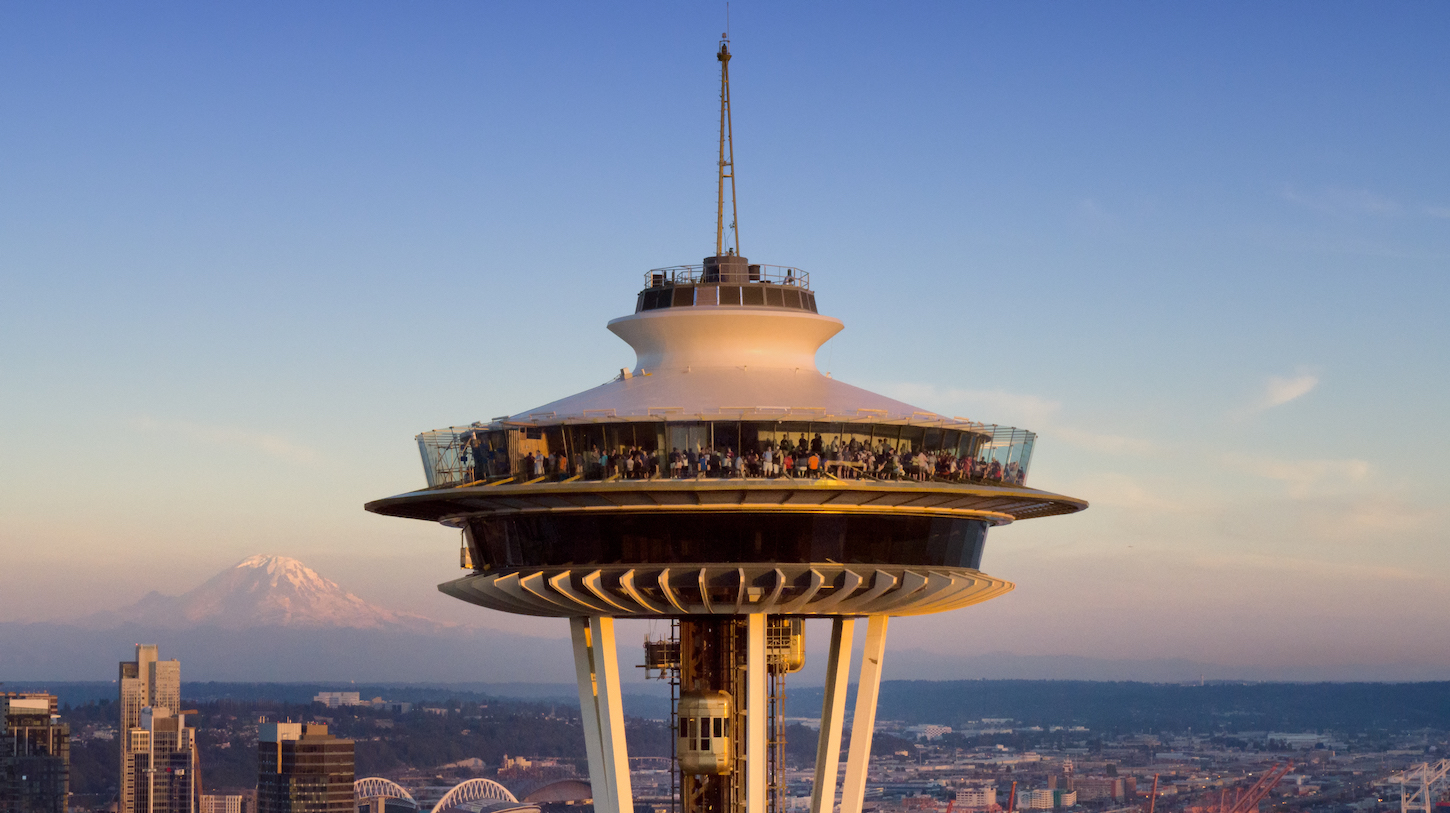 The Space Needle in Seattle has recently undergone a $100million renovation. Image: Chad Copeland.
Perth to Seattle
When: September 2019
The lowdown: Seattle becomes Singapore Airlines' fifth US city in the network and fourth to be serviced non-stop from Singapore when flights are introduced later this year. Initially will be three times a week before increasing to four times per week. The Airbus A350 is fitted with 42 Business Class, 24 Premium Economy and 187 Economy seats.
What's hot in Seattle: Well it's certainly not hot in Seattle at the moment after being walloped by snow storms in recent times, but it will bounce back to the vibrant city it's always been. Where to start? Bag a CityPass to open up access to some of the best tourist spots, from the Museum of Pop Culture to the world-famous Space Needle, which overlooks the rest of the skyline at more than 180 metres tall with 360-degree views of Seattle and the world's first revolving glass floor – if you have the stomach for that, of course. It's only recently invested in a $100million renovatin. Any stay in Seattle should mean stroll through Pike Place Market, a farmer's market that's been in existence for over 100 years and which recently rolled out a new 30,000-square-foot public terrace and plaza that expands to the western flank. New hotels include the Hyatt Regency, the largest hotel in the Pacific Northwest, and the Flagship Embassy Suites, the newest all suite hotel in the Hilton family. Seattle has the distinction of having the only museum in the United States devoted to the culture and history of the five Nordic countries: Sweden, Norway, Finland, Denmark and Iceland. The new 60,000 square foot museum and cultural center is located in the heart of Seattle's Ballard neighborhood and offers expanded exhibition and program spaces as a landmark destination for Nordic culture in the United States.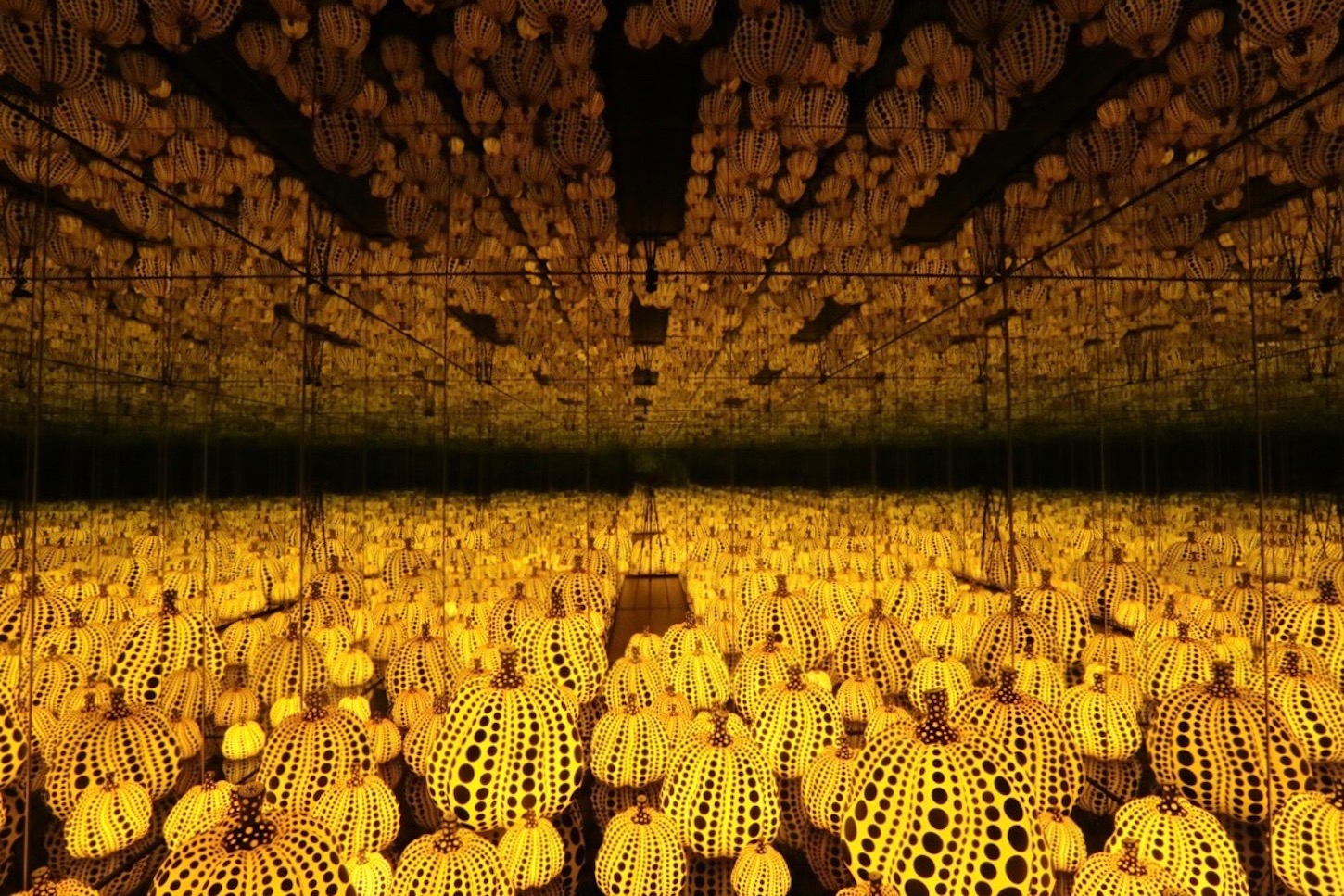 Perth to Los Angeles
The lowdown: Singapore Airlines launched non-stop Singapore to Los Angeles flights in November using the new Airbus A350-900ULR (ultra long range) aircraft. Now running 10 flights per week.
What's hot in Los Angeles: The City of Angels hit a major milestone last year topping 50 million visitors for the first time ever as tourism continues to grow. One of the big ticket items in LA at the moment is a Downtown free contemporary art museum called Infinity Mirror Rooms, and featuring two of Yayoi Kusama's immersive, mirror-laden rooms and Eli and Edythe Broad's collection of 2000 postwar works includes artists like Andy Warhol, Roy Lichtenstein, Cindy Sherman, Barbara Kruger and Jeff Koons. One of the most anticipated and important cultural events of of this year is the opening of the Academy Museum of Motion Pictures which marks the debut of the first institution of its scope and scale devoted to the past, present, and future of cinema. A restaurant making noise is Broken Spanish, located near the Staples Centre in Downtown, and dishing up beautiful Mexican food with some amazing cocktails. A hotel well worth considering is The Mayfair Hotel, in the Westlake district, which recently reopened after a full redesign. The renovated hotel brings guests back to its glory days of the early 20th century and now features a grand lobby, mezzanine atrium, an art gallery, meeting and event spaces and the three new dining options. The $508 million recent renovation at LAX's terminal 1 has just been completed and features a hip, modern Californian feel, with new dining and retail options.
Perth to Houston
The lowdown: while Houston isn't a part of the Singapore to the States non-stop party as yet, there are regular flights available to the home of NASA's space center. With five weekly flights from Singapore to Houston via Manchester, Singapore Airlines opens several gates to the States.
What's hot in Houston: As the team from Singapore Airlines says: "Houston is a city of distinction. It's the Energy Capital of the World, has the world's largest medical centre, and famously put the first man on the moon. Now, America's fourth largest city is staking its claim as the most exciting metropolis in the country… for travellers, it could mean waking up to a free yoga class on Discovery Green, browsing world-class museums, unrolling a blanket on a hillside to catch a free (yes, free) evening opera performance, then unwinding with dinner and drinks at one of the country's best bars." There's a lot happening in the fourth largest city in the US, including a series of ongoing events by Space Center Houston and NASA Johnson Space Center in the lead up to the 50th Anniversary of the Apollo 11 mission and first moon landing in July this year. There's a lot happening on the hotel front, too, with a new Hotel AC by Marriott and Cambria Hotel both on the way mid-year. With 10,000 restaurants representing cuisine from more than 70 countries and American regions, Houston's restaurant scene is as ethnically diverse as its residents. As a result, the new Food Halls trend has brought several options to Downtown Houston including the two year old Conservatory being the first underground beer garden and food hall in the city while Finn Hall is constantly abuzz in the art deco JP Morgan Chase building. The central location of Houston affords great connectivity within the US and around the world.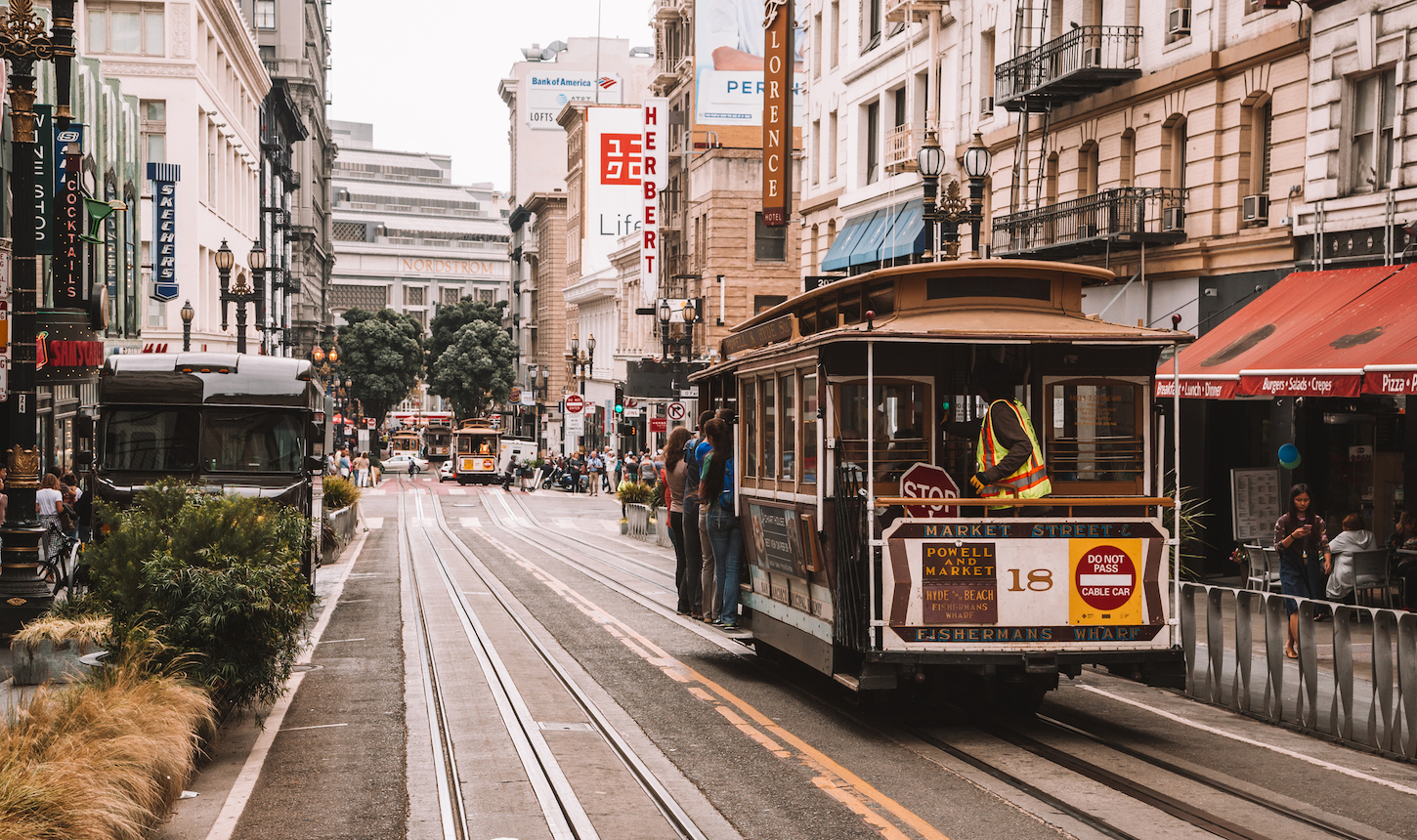 Perth to San Francisco
The lowdown: Non-stop Singapore-San Francisco flights have increased from 7 to 10 each week since late November. The three extra services operate as SQ34, departing every Wednesday, Friday and Sunday to San Francisco and complement the SQ32 services.
What's hot in San Francisco: The capital of free thinking was the centre of the counterculture and hippie movement in the 1960s, and nowhere is its Bohemian spirit more alive than the Haight-Ashbury district where you can spend a whole day browsing bookshops, record stores, and groovy poetry cafes. "The city is also considered the culinary capital of the United States. With over 3,500 restaurants offering fare from around the globe – from Cajun to Cambodian – San Francisco has more eateries per capita than any other city in the country," according to the Singapore Airlines team. What's new? In terms of big, it doesn't get much bigger than the Salesforce Tower, a 320 metre skyscraper at First and Mission Streets and the highest point in the San Fran skyline. Among plenty of new hotel openings and renovations, come September/October Richard Branson brings his personal touch to the City by the Bay with the opening of a Virgin Hotel in the SoMa district, just nearby the Yerba Buena Gardens. Included will be a rooftop bar, a coffee shop and Commons Club, a dining room and cocktail bar overseen by top gun chef Adrian Garcia. Design touches include patented ergonomic beds and spacious bathroom-dressing areas. There will also be loads of tech touches including the Virgin Hotels App called Lucy from which you can order or book just about anything.
Singapore Airlines from Perth to the United States is a great option for business and luxury travellers who no longer have to transit via Melbourne or Sydney. Flying from WA means you can now enjoy a more streamlined journey straight to the US with a quick transit at the World's Best Airport, Changi Singapore.