A 10-day 'Colorful Rajasthan' tour of India is a culture lover's dream, according to Executive Edge luxury travel designer Lauren Owide. Combine that with all the colours, food, beautiful hotels and authentic tour experiences and you are guaranteed a holiday that will stay with you forever and give you a deeper understanding of a very different part of the world.
Cultural treats at every turn
This 'Colorful Rajasthan' tour is all about culture, and that culture is what makes India utterly unique. At every destination, in every town, city, village, temple, market, the main focus was concentrated on culture.
Highlights for me included an Old Delhi rickshaw ride, a farm stay at Shahpura Bagh, visiting a local school at Shahpura, sundowners at an abandoned fort at Shahpura, Palace hotels at Jaipur and Udaipur, Lake Pichola and, of course, all the faces you encounter along the way.
Old Delhi sets the tone
Old Delhi was my personal highlight and it was our very first activity after the visiting the incredible mosque Jama Masjid in the famed Chandni Chowk in the heart of Old Delhi.
So it was a case of going straight into the thick of Old Delhi and I loved it and it certainly set the tone: it was colourful, confronting, chaotic, beautiful, full of people going about their daily business and I could have spent more hours observing it all.
New Delhi, for me, was not as exciting in comparison and didn't represent the real India. Wide open boulevards lined with trees and monuments are beautiful in their own way, but you can go to Europe or Melbourne for that kind of experience.
Give me Old Delhi's grit and reality any day.
WANT THIS SAME ADVENTURE IN INDIA? CONTACT LAUREN AT EXECUTIVE EDGE TRAVEL
Magical hotel highlights
My highlight hotels were The Lodhi in Delhi for being such a modern, luxe city hotel. It's big in scale, has clean lines and is simple luxury.
My room had its own pool which was a real indulgence and a stand-out.
I also loved the Surjan Raj Mahal in Jaipur which is a true palace hotel and probably my favourite. The hotel is a beautiful mix of British tradition and heritage as well as boasting exquisite use of colour and opulent Indian touches. I liken this hotel to a box of candy, pops of colour, totally delicious and irresistible.
The RAAS Devigarh in Udaipur was another standout and another authentic palace hotel, originally built in 1760 and restored to its present glory over a 15-year period. The hotel is an oasis of understated luxury with a distinct monastic feeling and sense of being very spiritual and unique.
The bewitching Taj Mahal
The Taj Mahal speaks for itself and it's hard to find words to do it justice.
As you approach through the dark entrance, she is revealed in all her glory, far off in the distance and overwhelmingly large, and you quickly realise you are part of a deeply moving experience.
Holding one's mobile phone up over the other heads with people swarming unfortunately presents an aspect of tourism that I prefer to ignore, but it's hard to avoid this situation at a site like the Taj.
If you can find a quiet moment to be alone with her, she is magnificent and will give you your pinch-yourself moment many times over.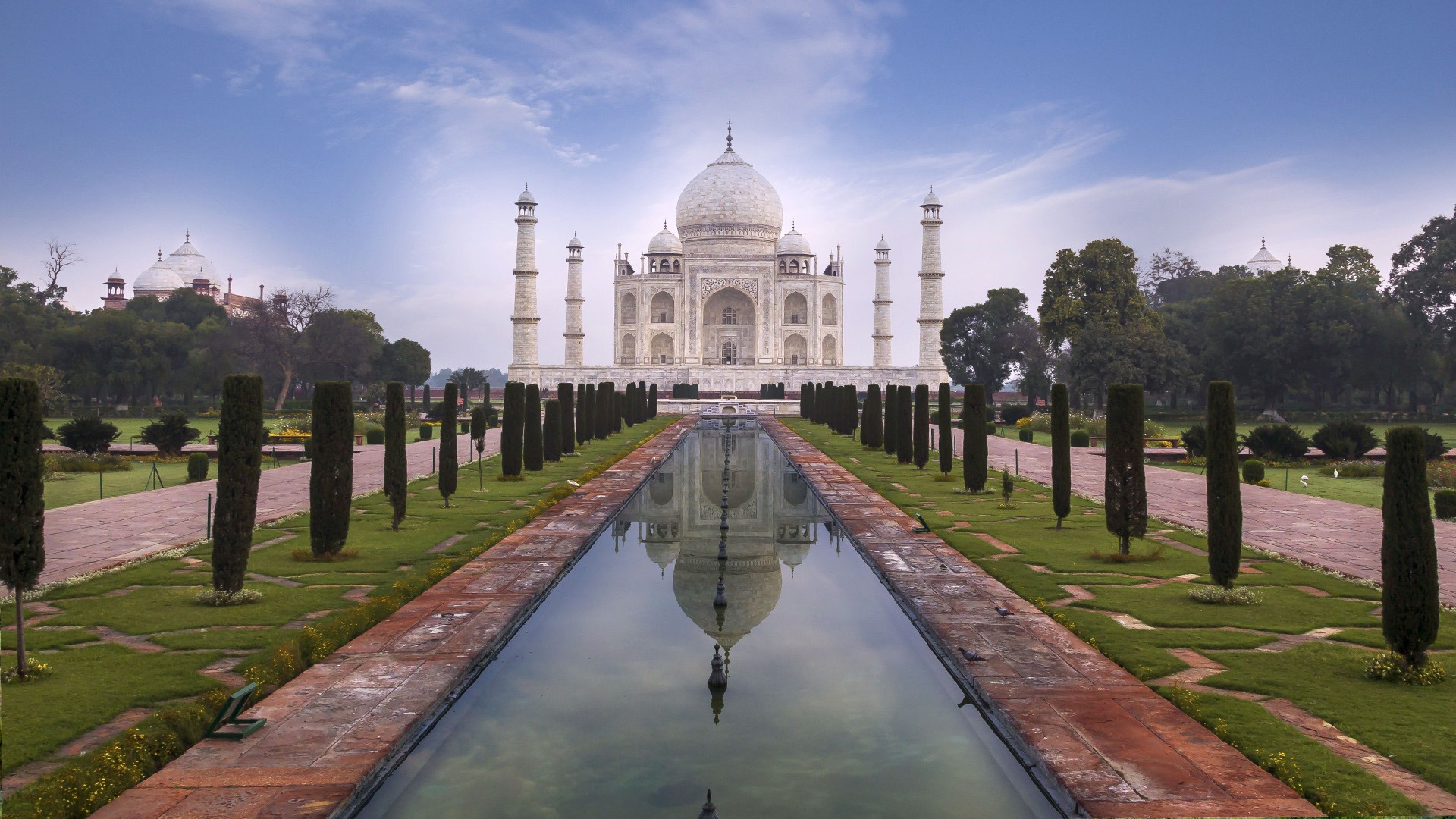 For the love of elephants
Visiting the elephants at Dera Amer was a special encounter. This is a project set up privately and run by the Singh family in which you get to spend some time with the gentle Giant "The Asian Elephant" with dinner.
The camp is at the foothills of the Aravali Range and surrounded by the wilderness of a reserved forest with no urban civilization in the vicinity, just a few hamlets housing the local villagers occupied by farming on the fields bordering a pretty lake.
It's purely about conservation and protection of animals, the elephants are treated like pets and truly are part of the family. Visitors get to wash, feed and walk them but under no circumstances do they get to ride them.
After spending as much time as we liked with the elephants, we then had dinner in the homestead. The property has luxury and rustic tents so you can spend a night which would make the experience complete. I would imagine waking up in this sanctuary would be dreamlike.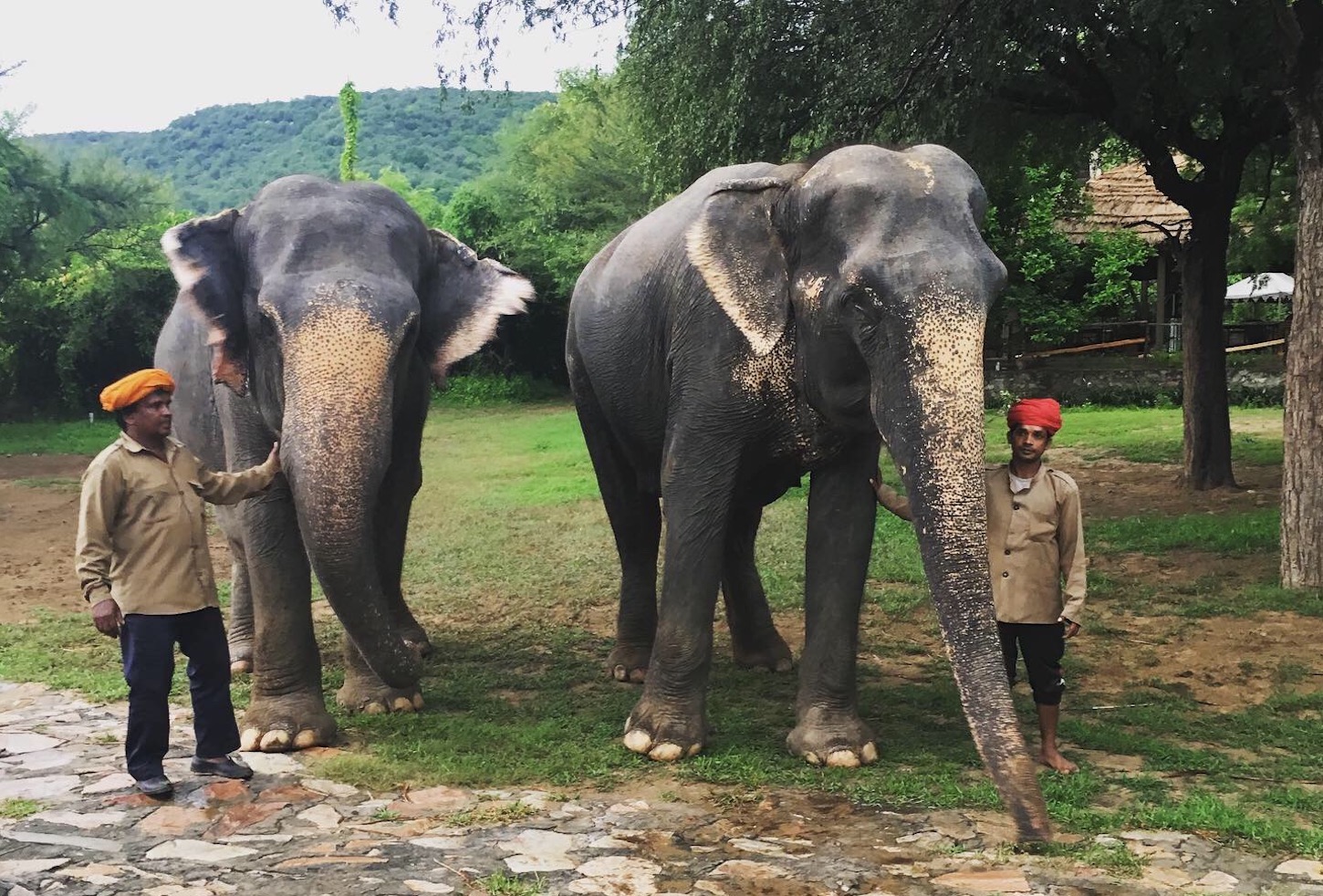 "It's purely about conservation and protection of animals, the elephants are treated like pets and truly are part of the family. Visitors get to wash, feed and walk them but under no circumstances do they get to ride them."
Farmstay at Shahpura Bagh
One piece of advice is to travel to India during a cooler time outside September because it was incredibly hot.
I would also spend more time than just one night at the farmstay at Shahpura Bagh to really unwind, and take advantage of the quiet and peaceful property and activities on offer. A longer stay of two nights makes more sense.
I would also suggest you take some packs of coloured pencils or cute erasers to give to the kids at the local school that we visited, something I was not prepared for.
Lastly, as much as I loved the RAAS in Udaipur, and would actually choose it if I returned, some of my clients may not want to be outside of Udaipur, which is where the RAAS is. So for a traveller who wants the "lake" experience I'd recommend the Oberoi or the Taj Lake Palace.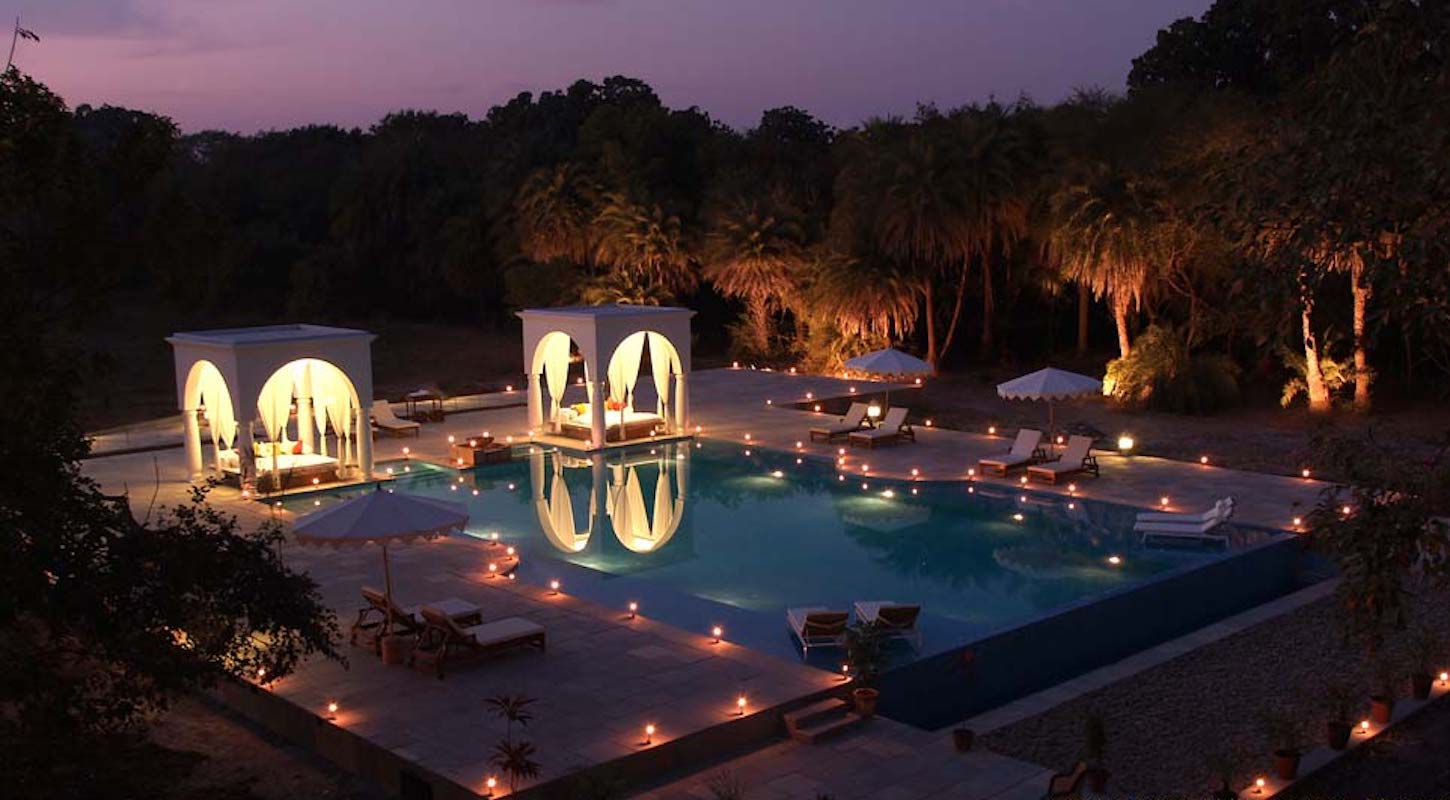 Human connections
What will I remember most about the trip? The people, and the lesson their lives and challenges taught me on a personal level.
Poverty is everywhere and the sadness of this is hard to swallow but, again, that's the side of tourism we can't avoid when travelling to countries like India.
What gave me peace with this issue was what my guide Jay explained to me. Jay said the people know their lives are hard, they know there is better out there but they don't dwell on that or wallow in it – they accept their lot in life and know that if they are grateful, humble and hard-working then next time it may be different.
I saw a beautiful quote in a book which helped me with this: "There is no hustle and bustle and no worry like in the huge cities. The villagers therefore are happy and healthy. They lead a simple life and their desires are few. They seem satisfied with what they have and rarely dream of the luxuries and comforts that we take for granted."
There's a big lesson in that for me.
Speaking of lessons learnt…
If I were to mention some key take-ways from this 'Colors of Rajasthan' tour, I would say I now have:
A huge interest and passion for India.
An appreciation for my job.
A huge desire to return and show it to my kids.
Memories of grand luxury and overwhelming hospitality.
Memories of beautiful faces; people who won't remember me, but I will remember them.
A sense that I have 'enough'.