From the retro Space Needle to Starbucks, from Boeing to Nirvana, Seattle is a city of icons defined by a spirit of innovation. Some say it's the gloomy weather that makes this city of 700,000 such a hub of creativity; but while flannel-wearing Seattlites do spend an inordinate amount of time in coffee shops poring over their laptops, they are also known to embrace the great outdoors, enjoying the natural bounty of the Pacific North West and making the most of the city's glorious harbourside location. In line with Singapore Airlines continuing its expansion of non-stop services to the US with the departure of flight SQ28 from Singapore to Seattle this week, here are eight more reasons to fall in love about this vibrant northern hub.
Farm to table…
Seattle is at the forefront of the farm-to-table food scene, with chefs collaborating with urban gardens and farmer's markets as well as regional farms producing organic, seasonal fare. There are some excellent dining choices within the city, including hot young chef Edouardo Jordan's Junebaby (serving southern soul food and named Best New Restaurant in the 2018 James Beard Awards); the stylish Aerlume, overlooking Elliott Bay and featuring the delectable cuisine of Executive Chef Maggie Trujillo; and celebrity chef Tom Douglas' first of 12 restaurants, Dahlia Lounge, the epicentre of Seattle's organic, sustainable culinary movement and widely considered the "quintessential Seattle dining experience".
The Boeing Company was founded in the Seattle area by William Boeing, and was originally a boat company. Mr Boeing was fascinated with flying and airplanes.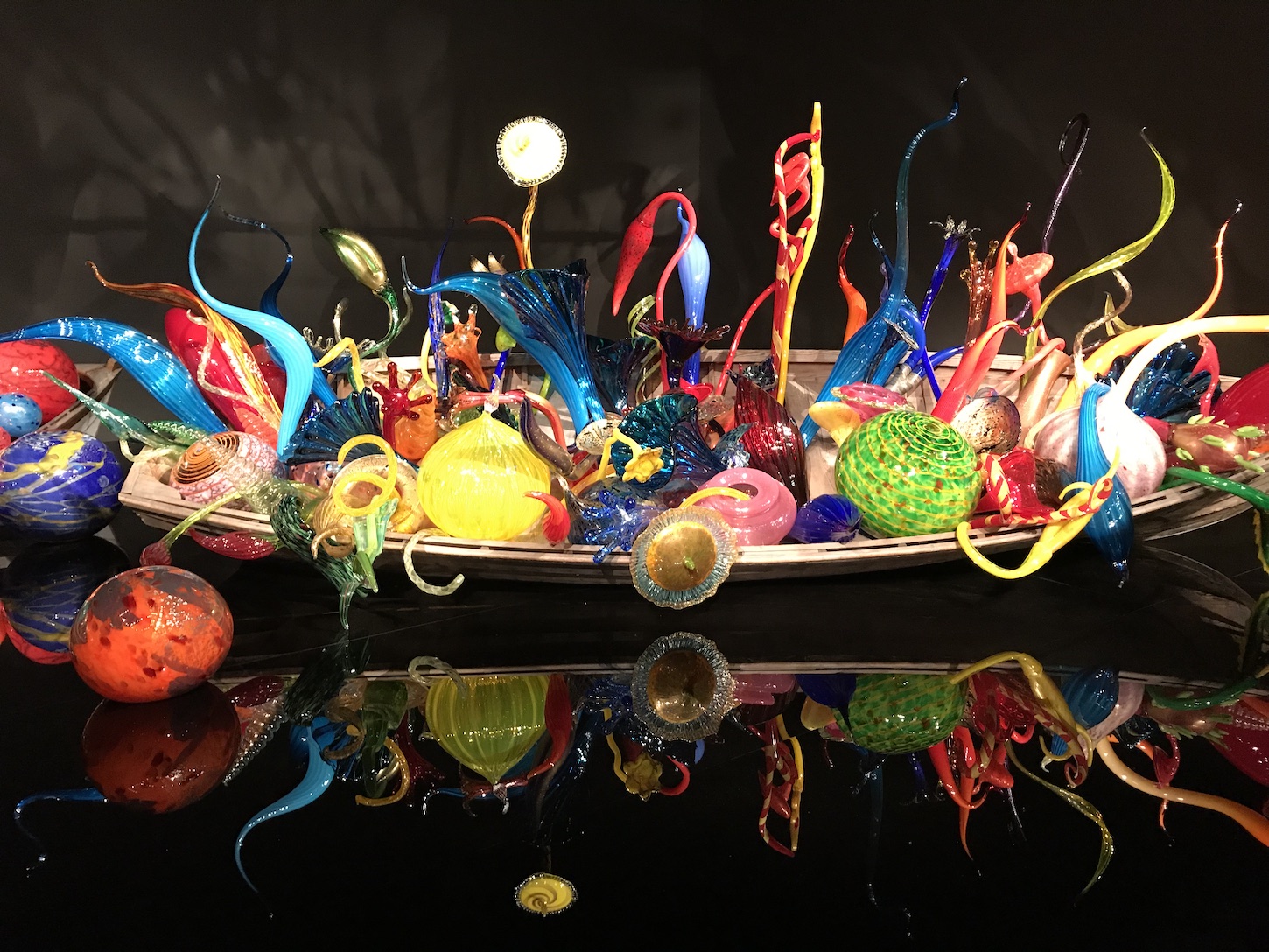 Glass wonderland…
For another explosion of colour, light and fantasy, head to the Seattle Center and the incredible Chihuly Garden and Glass, a museum showcasing the blown glass masterpieces of local artist Dale Chihuly. With playful installations such as Sealife Room and the suspended floral displays of the Glasshouse, it's a little like visiting a botanic garden, zoo, aquarium and art gallery in one, a surreal journey through one of the world's most creative minds. Take the time to linger in the garden with its glass balls reflecting the neighbouring Space Needle; while for a more introspective experience, enjoy a yoga session under the glass dome, drawing inspiration and clarity from this magical environment.
Grunge City…
The sounds of the '90s still resonate throughout Seattle, the home of grunge and some of the biggest names in music history: Nirvana, Pearl Jam, Soundgarden and Mudhoney. The story of this rule-defying movement is told at the Museum of Pop Culture (MoPOP), with exhibitions including a Nirvana retrospective featuring more than 200 rare artefacts, photographs and oral history. But Seattle is not just living in its grungy past: it's also the home of current artists including Mackelmore, Death Cab for Cutie and of course, the Foo Fighters, whose lead singer Dave Grohl (formerly of Nirvana) recently did an impromptu busking session in Pike Place Market.
Pike Place Market
Seattle's No.1 tourist attraction with 10 million visitors a year, Pike Place Market exemplifies the city's food philosophy: fresh, organic and local. Established in 1907, Seattle's original farmers market continues the tradition of "meet the producer", with stalls selling fresh seafood, vegetables, flowers and specialty foods often helmed by the grower themselves. Don't miss the famous "fish toss", poke your head into the original Starbucks (but trust me – there's better to be had in this coffee-obsessed city!) and join the queue for Beecher's Mac & Cheese (you won't regret it!). In an alleyway downstairs you'll also find the grossest, most unlikely artwork imaginable – the infamous gum wall, a colourful, sticky, constantly-growing creation known as the "germiest" attraction in the world.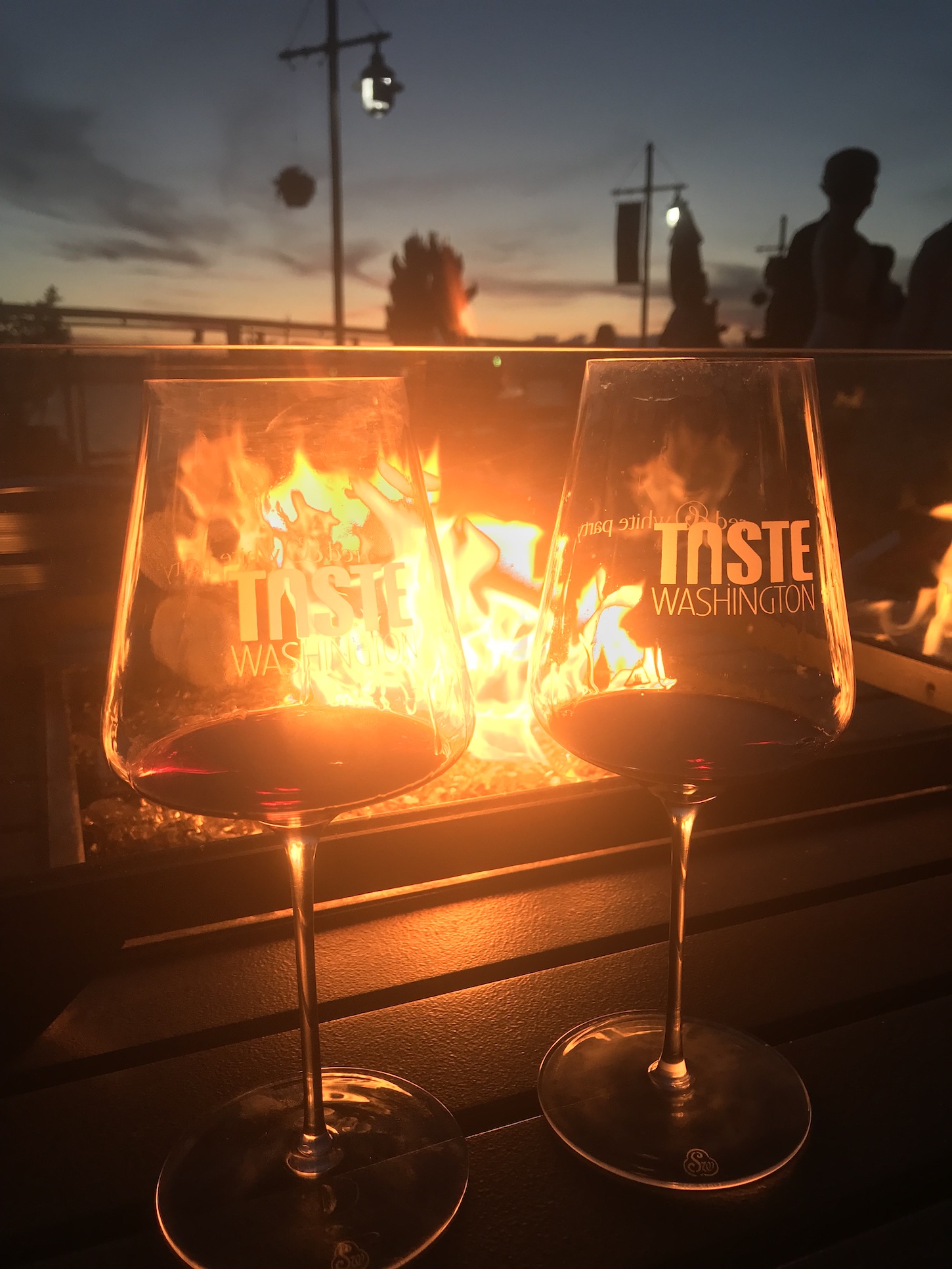 For a one-stop wine-tasting experience, head to the satellite town of Woodinville where more than 110 wineries have established tasting rooms; or visit Seattle during Taste Washington, an annual food and wine festival held every March.
Washington State wines…
Good food (see No.1 item) should be accompanied by fine wine; and in Seattle, that comes straight from the backyard, with Washington State wines taking the viticulture world by storm. The wild, wild west is the final frontier for US winemaking; and with the challenges of climate and terrain, Washington State produces "heroic", experimental wines that truly give a sense of place. For a one-stop wine-tasting experience, head to the satellite town of Woodinville where more than 110 wineries have established tasting rooms; or visit Seattle during Taste Washington, an annual food and wine festival held every March.
Luxury stays…
Seattle's waterfront is the focus for most of the city's luxury accommodation, with popular picks including Inn at the Market, The Edgewater, Thompson Seattle and Seattle Marriott. For boutique options, the new Palihotel is just steps away from Pike Place Market; while the quirky Kimpton Hotel Vintage (pictured above) in a convenient Downtown location champions the Washington State wine scene, with winery-themed guest rooms, complimentary wine tastings and a concierge who doubles as a sommelier.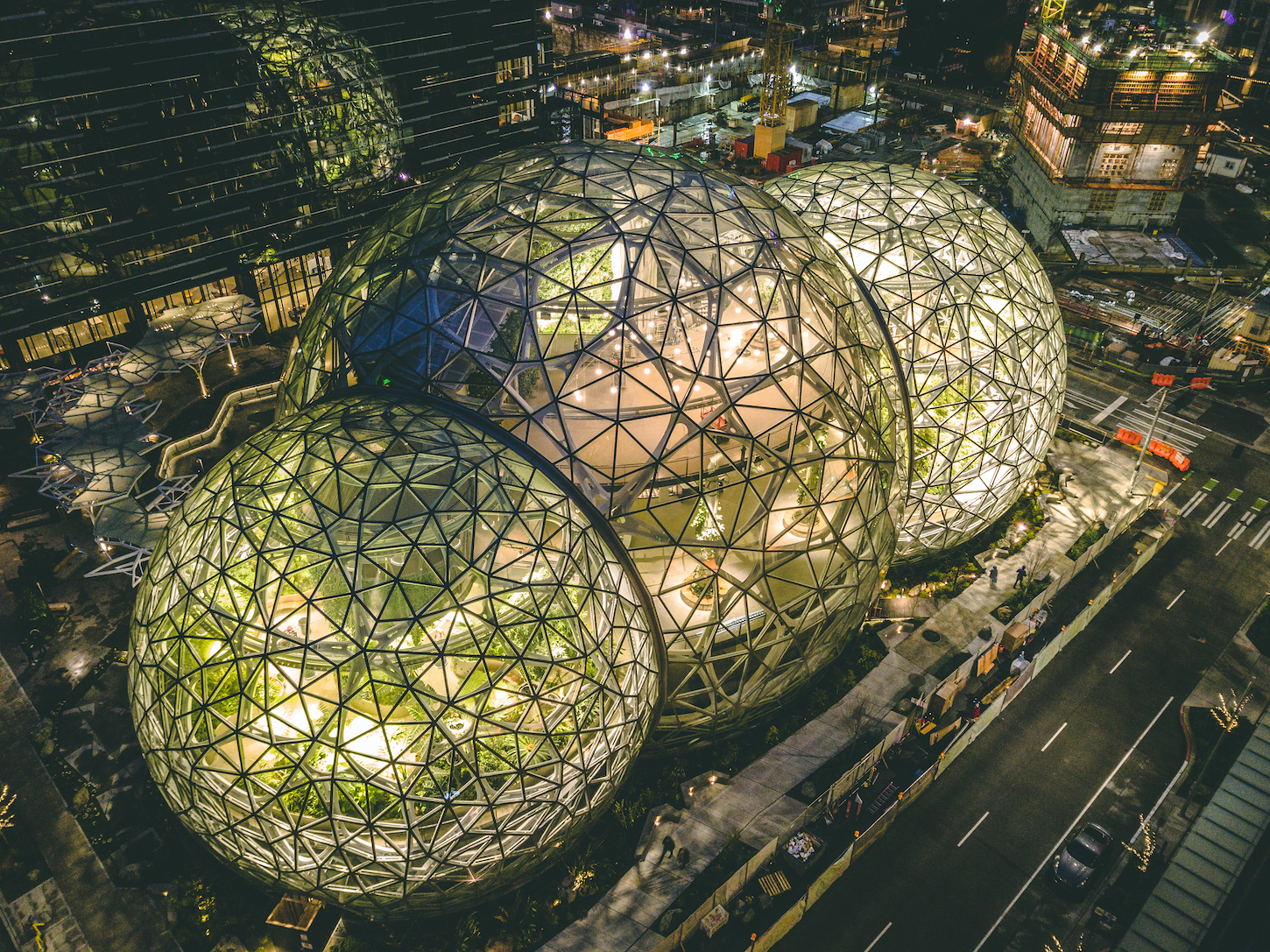 Incredible architecture…
Built for the 1962 World's Fair, the futuristic Space Needle raised the bar for Seattle architecture, with the tradition of innovation continuing in the contemporary skyline. The latest addition is The Spheres, a curved glass conservatory on the Amazon Campus that provides office space amongst a cloud forest ecosystem. Made from 2,643 panes of glass, The Spheres contain more than 40,000 plants sourced from 30 countries, providing a link to nature for the Amazon workforce. Tours of this fascinating space are available two Saturdays a month by reservation.

Harbour views…
Seattle's waterfront is undergoing transformation, with the ugly Alaskan Way Viaduct being torn down and replaced by a High Line-inspired promenade and bikeway, with the project expected to be completed by 2024. Meanwhile, Seattle's harbour continues to be the focal point for both recreational and public transport, with the behemoth Washington State Ferries carrying day-trippers and commuters across Puget Sound to Bainbridge Island. There's no view of the city more entrancing than the diminishing skyline from the back deck of the ferry – this is a joyride not to be missed.
Singapore Airlines…
Singapore Airlines will be operating non-stop Singapore-Seattle flights three times weekly, increasing to four times weekly from October 2019. From 3-14 September 2019, customers travelling in Premium Economy and Economy classes on the Seattle flights can enjoy complimentary 30MB WiFi text messaging2. Currently, on selected aircraft types, Suites and First Class passengers enjoy unlimited complimentary WiFi, while Business Class passengers, PPS Club members and supplementary cardholders enjoy complimentary 100MB. Customers can also purchase WiFi plans from as low as USD3.99. More information is available at  bit.ly/SQinflightwifi.
1 Available on the A330, A350, A380, 787-10 and selected 777 aircraft
2 Valid for 2 hours only or when the 30MB limit is reached. Redemption details are available at the boarding gate counter.