With an endless stream of business meetings, events and conferences in Sydney, where should you park your wheels? Try these 8 Great hotels in the Harbour City offering everything from location benefits and a few points of difference for business travellers on the fly.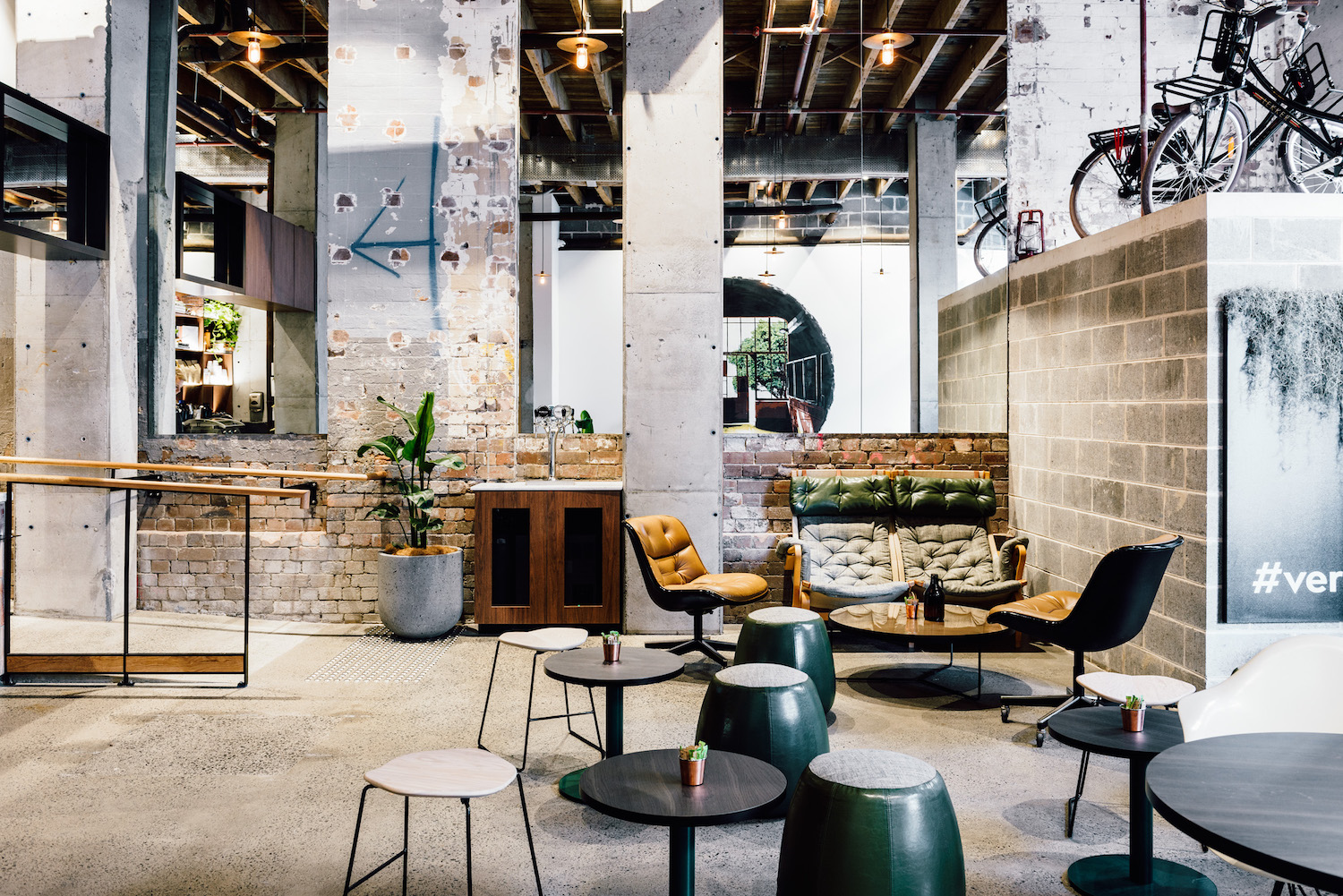 Industrial charms on Broadway, Sydney, where the Veriu apartments provide outstanding comfort, style and modern touches.

Veriu Broadway
35 Mountain St Ultimo
Welcome to the freshest style of apartment living while on business in Sydney, an $18million conversion of a warehouse space offering self-contained studios, each over 40 square metres, and one and two bedroom split level loft style apartments. Essentially, it's location is a winner for those attending business at the International Convention Centre. Nearby is Broadway Shopping Centre, Darling Harbour, ample dining and nightlife, and the hotel provides 24-hour reception with staff well versed as local area guides. The on-site food and beverage aligns with the precinct's contemporary café and bar offerings. Refreshingly modern, industrial chic and doing away with what's considered "typical" in a hotel stay, Veriu on Broadway is in a hot location in one of Sydney's revitalised and emerging inner city precincts. As with its sister city hotels Veriu Camperdown and Veriu Randwick, it dares to be different and is big on making its guests aware of "authentic local experiences paramount to the Veriu ethos": this includes complimentary use of Dutch style retro commuter bicycles to explore; a welcome drink from a locally sourced supplier; Access to Veriu Connect encouraging guests to visit other Veriu hotels in the network, show their room card and enjoy a locally sourced drink while they discuss the best places to explore nearby with the concierge.
Veriu's founders have recently launched Australia's first co-living residential project series UKO, a cross between co-working and build-to-rent emulating similar concepts in the US and Europe. The first building (33 units) will be built in Stanmore, inner-west Sydney, followed by Newton and Sydney's inner-eastern suburb of Paddington.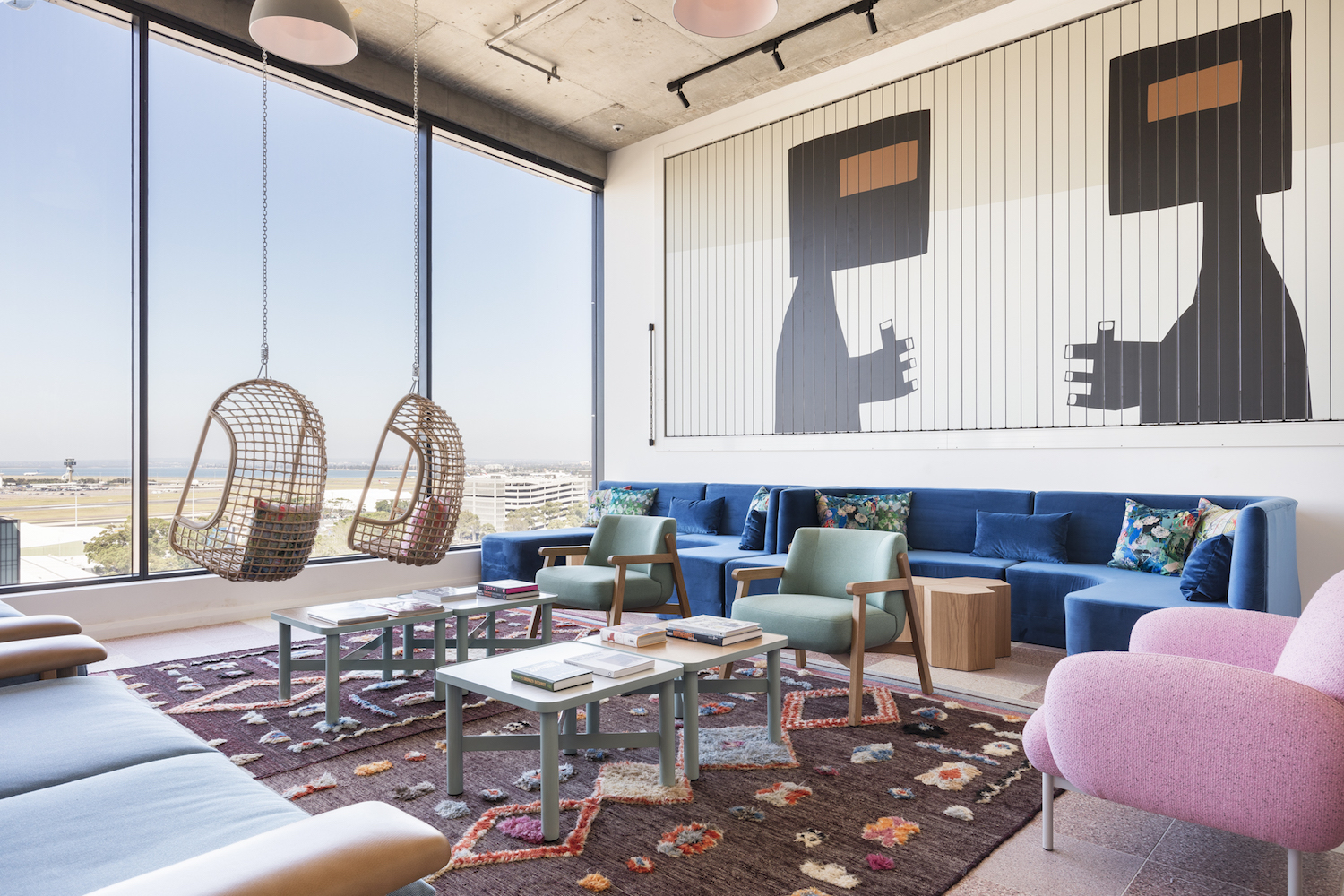 Felix Hotel by 8 Hotels
121 Baxter Rd Mascot
If you want to stay close to the airport then you can't go past the "groovy" Felix, literally 10 minutes walk from the baggage collection area of the domestic terminal and a hotel oozing simplicity and a Catch-Me-If-You-Can feel from a bygone era. Felix Hotel's design is a nod to the golden era of air travel and is set to turn the airport hotel category on it's head, literally, with guests checking in at the top floor penthouse rather than a ground floor lobby. The stylish penthouse is decked out with a cocktail bar, 24-hour food shop, outdoor rooftop cinema and one of the best views of the Sydney Domestic Airports runways. The hotel has even partnered with Fly Airly for some high flying accommodation and travel packages.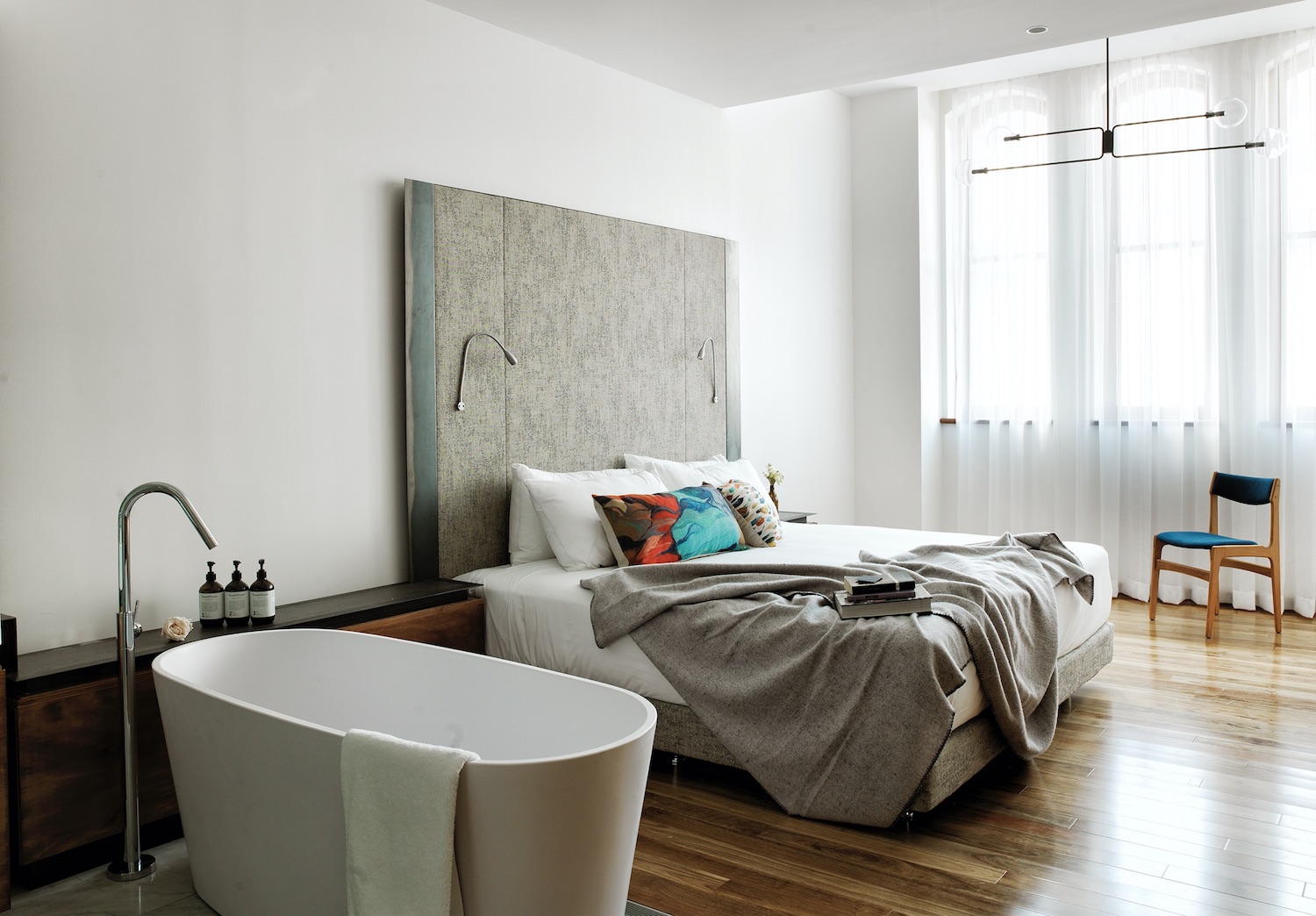 The Old Clare
1 Kensington St Chippendale
The Old Clare Hotel, situated on the southern edge of Sydney's CBD in groovy and hip Chippendale and five minutes from Central Station, is not your traditional 5 star hotel experience. There's a rustic charm about this old girl in a part of town once known as a no-go zone for its world of drugs, prostitution, crime and the smell of hops wafting through the air courtesy of the Carlton & United Brewery building and its big iron gates.  The Old Clare is the first Australian hotel from the unconventional Unlisted Collection in a small suburb that packs a punch for quirkiness and character. The hotel has 62 rooms with open plan living spaces, Art Deco in style with exposed bricks and concrete walls in the rooms. Think free-standing baths, king beds and high ceilings, as well as a rooftop bar and one at the entrance. Travel industry conference and events experts Totem Group say the venue's "famous Smoked Mackerel Omelette" is a must-try item on the menu while nearby restaurants provide a great selection of choices for a business lunch.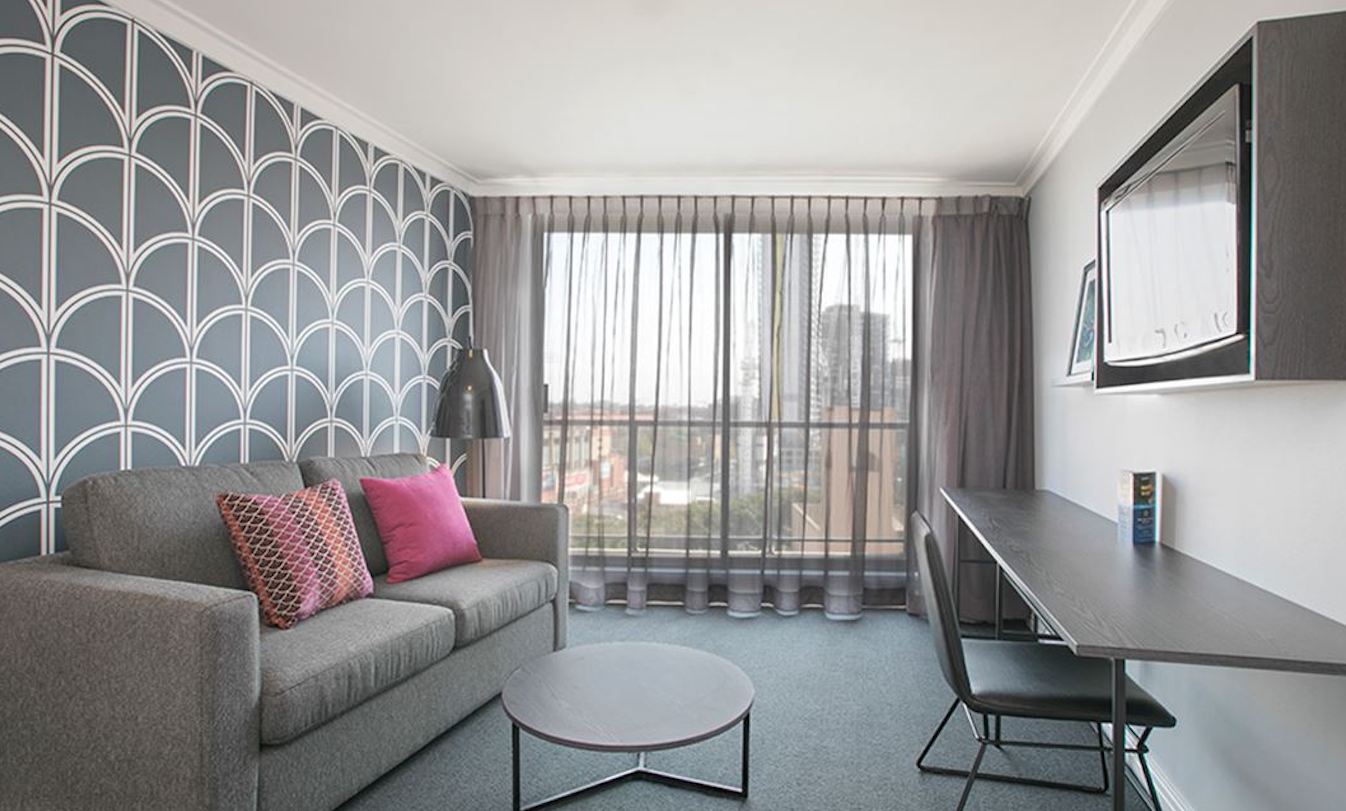 BreakFree On George
653 George St Sydney
BreakFree on George is a simple, updated and convenient hotel in an awesome location surrounded by the enticing Asian restaurants of Chinatown. The hotel team has a spring in its step after $3-million renovations have taken place with 160 studios and one and two bedroom apartments showing off beautiful new furnishings and modern chic furniture, with the hallways and foyer re-dressed in dark charcoal timbers, as well as contemporary wallpaper and alternating colour schemes. The lounge areas in each apartment feature comfortable new wraparound sofas, floor-to-ceiling windows and beautiful Asian-inspired artwork to match with the nearby neighbourhood. The hotel's location at 653 George Street is just a block from The Capitol Theatre and near Sydney's major office buildings, making it a smart choice for business travellers. General Manager Kristin Carville says: "We are close to getting final approval for our lobby refurb which looks like it will be happening later this year or early next year which is exciting and will be the final piece of the puzzle."  The George St Light Rail works are continuing to progress, and while the project does not look like being completed until early 2020, GM Kristin says they expect the barricades around the works to come down in late November/early December which will obviously be great for the appearance of the hotel from the outside.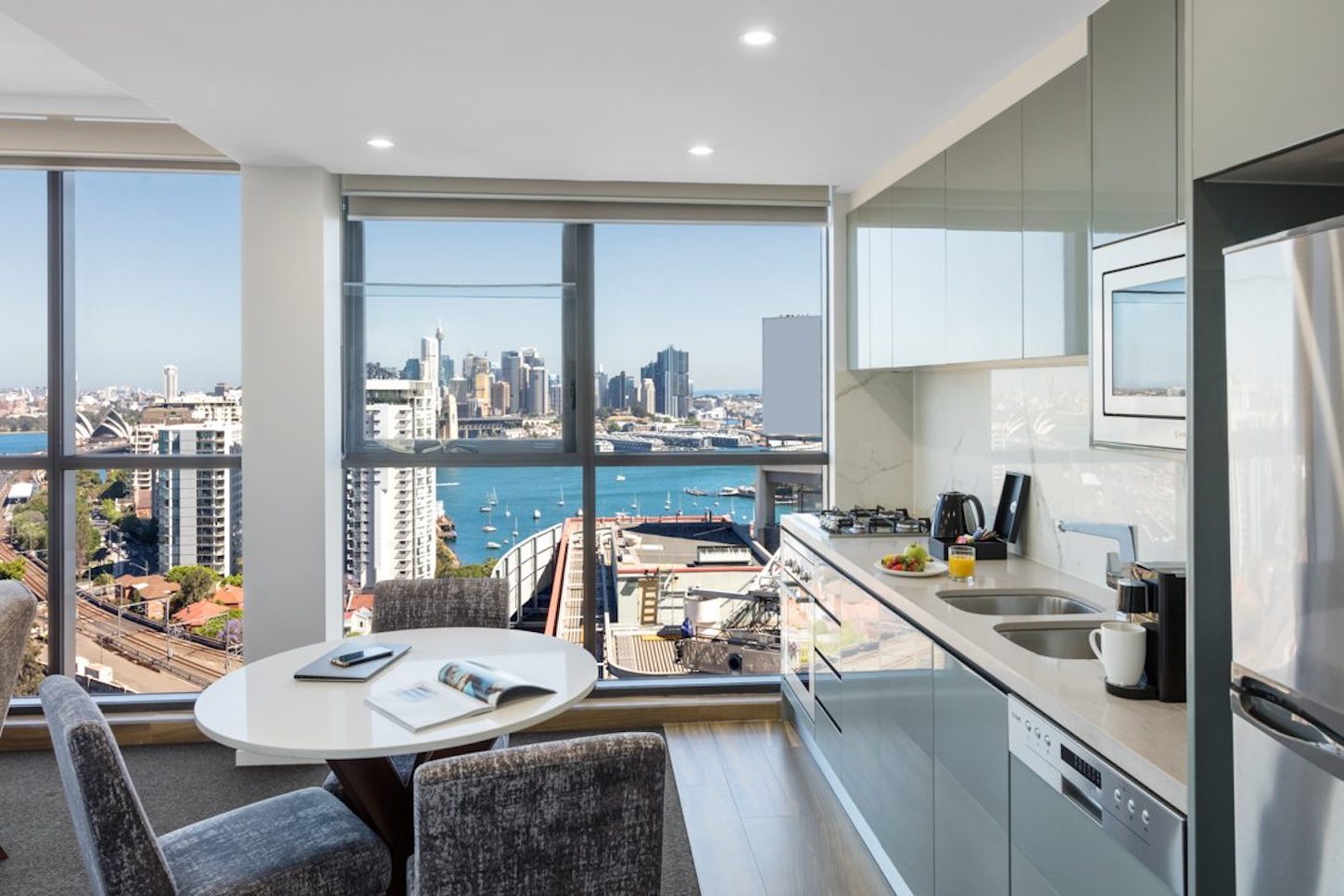 Meriton Suites North Sydney
80 Arthur St
It's not uncommon to hear a business traveller say they'll only stay in a Meriton, according to the team at CT Connections, and five star Meriton Suites North Sydney is on such property doing repeat business. Spacious, clean rooms and first class service by the staff are notables here while the Meriton is known for its oversized suites designed with modern furniture. Excellent two bedroom suites are ideal if you're travelling with a workmate, and are fitted with two full bathrooms and are also equipped with additional televisions in each bedroom. Throw in some great views of Sydney Harbour from a 29-storey building in a setting surrounded by tree lined streets and walkways mixed in with trendy cafes, restaurants and bars, and you can't go wrong.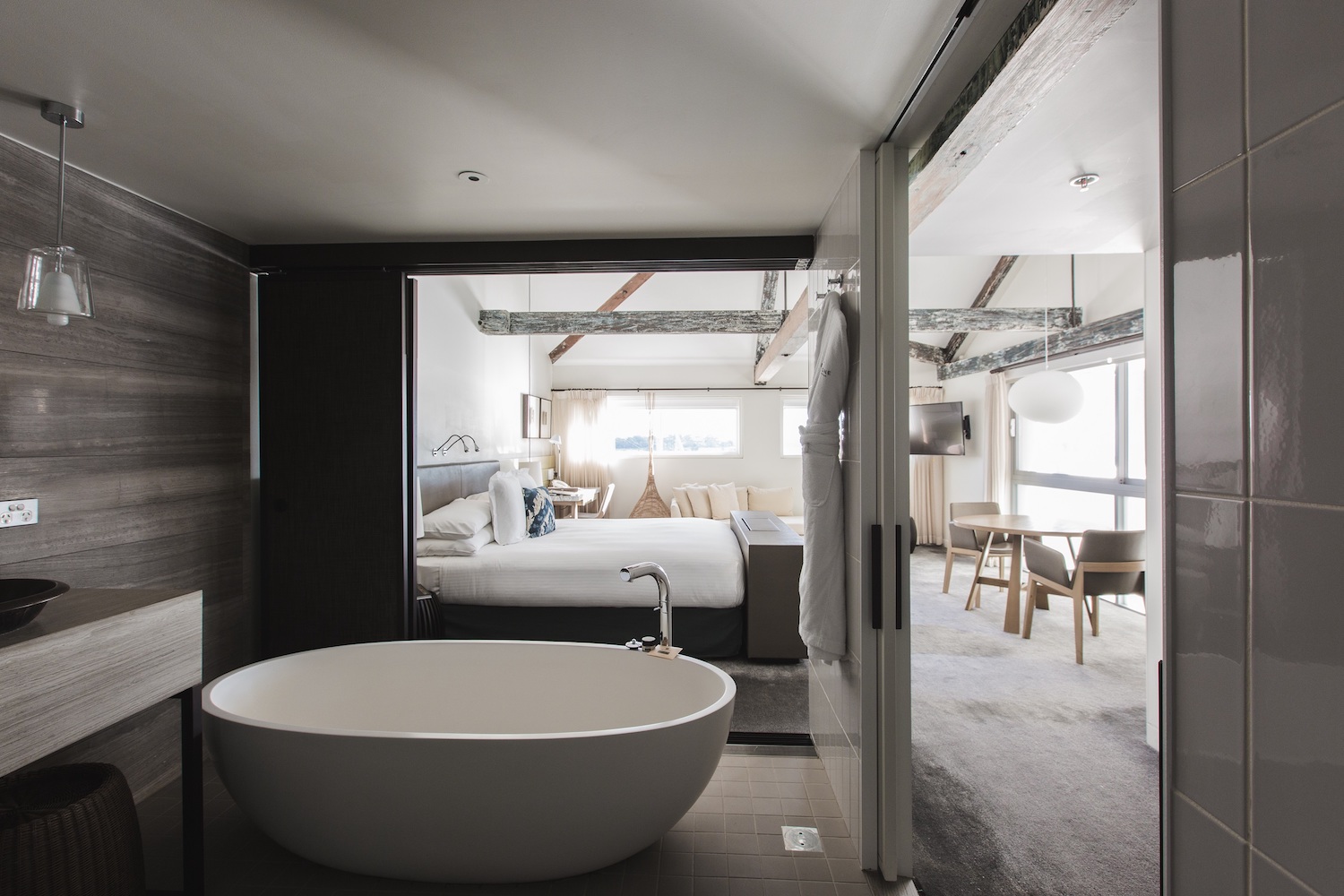 Pier One Sydney Harbour, Autograph Collection
11 Hickson Rd Walsh Bay
Luxury accommodation on the Sydney waterfront is the alluring calling card here. Built on and over the water, Pier One Sydney Harbour, Autograph Collection mixes Federation-style decor with contemporary elements, and its enviable location right alongside the Sydney Harbour Bridge allows for spectacular water views from guest rooms and suites, The Gantry Restaurant, and meeting and event spaces. Land a Harbour View Suite for 52 square metres of bliss full views of the harbour including the famous Australian landmarks of Luna Park, the Sydney Harbour Bridge, and the Opera House. The Rocks tourist and dining precinct is basically at the front door, access is a breeze to Darling Harbour, Circular Quay and Sydney Centrepoint Tower making it top central location.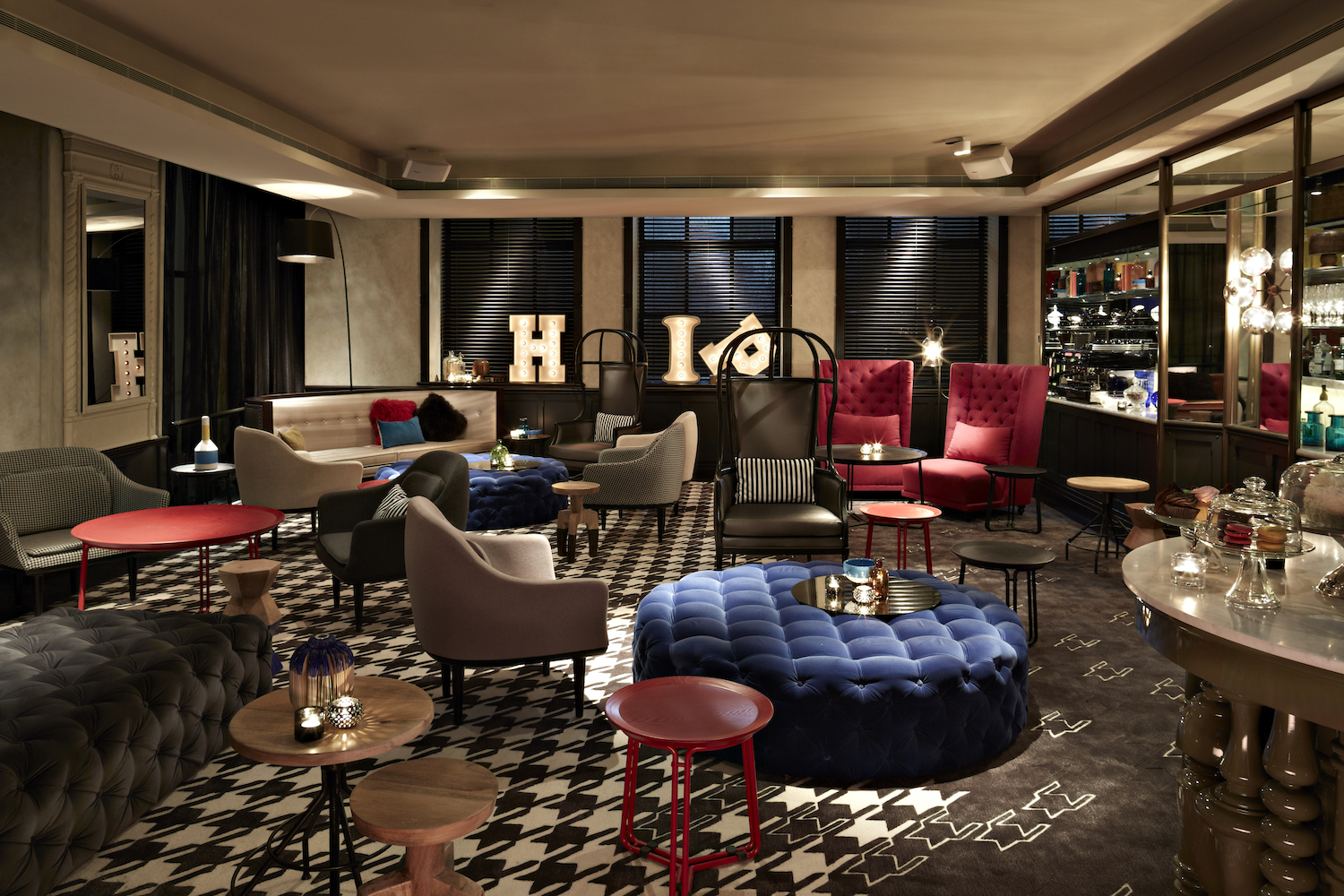 QT Sydney
49 Market St
Elevator music is taken to new levels at QT and, without ruining the surprise, have listen when you step into the lift. Bagging a Trip Advisor's Hall of Fame accolade this year tells you the QT Sydney is something special before we even set foot on the premises. It has a big reputation for the quirky and blazes a trail with the little extras one experiences in such a cool hotel in the heart of town. With 200 guest suites carefully crafted within the historic Gowings and State Theatre buildings, this boutique Sydney accommodation retains many of the building's most distinctive features, such as the blend of Gothic, Art Deco, and Italianate influenced architecture that form the impressive exterior of the building. Extras like the Spa, a barber's shop (wet shaves and trims in a modern take on old-fashioned traditions), concierge, free WiFi and valet parking are highlights.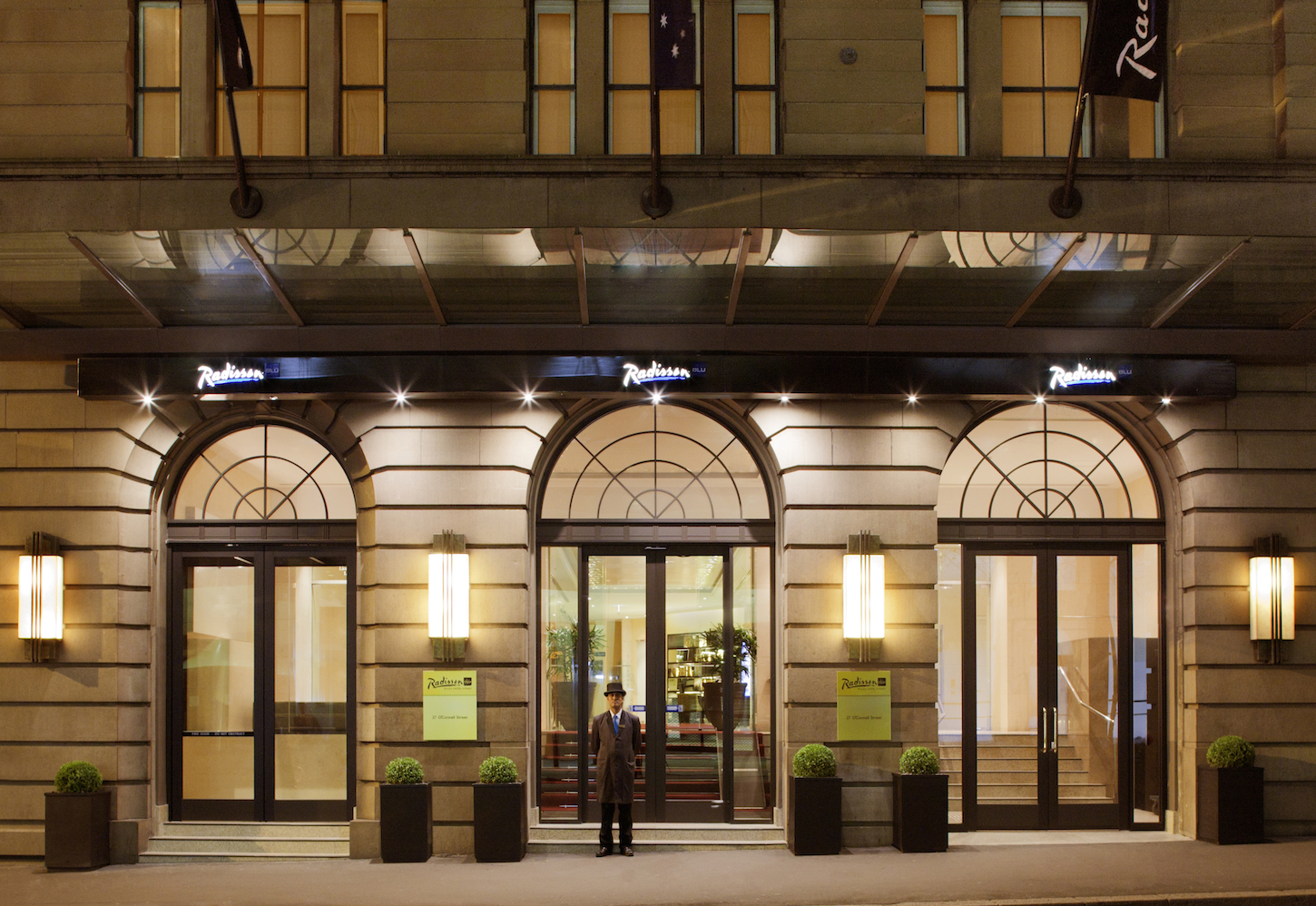 Radisson Blu Plaza Hotel
27 O'Connell St Sydney
Radisson Blu Hotel Sydney is an old-fashioned charmer in O'Connell St. It's a boutique five-star hotel with a vintage sandstone facade and set within a heritage-listed building in Sydney central. With 336 stylish guest rooms and 26 chic suites there is a great range of room types, all furnished in welcoming tones with upscale amenities. Free Wi-Fi throughout, the hotel houses eight exquisite meeting rooms, two historic rooms with natural light and six contemporary rooms, perfect for private diners, celebrations and business meetings or parties. There's also a relaxing health club and spa along with a spa, gym, pool, jacuzzi and steam room. There's a great business club lounge and an excellent restaurant, Bistro Fax Restaurant & Bar offering breakfast, lunch, dinner, nibbles, afternoon tea and inroom dining.  Nearby you can stroll down to Circular Quay or wander through major shopping precincts, including Pitt Street Mall, the beautiful Queen Victoria Building and designer row of Martin Place and Castlereagh Street.