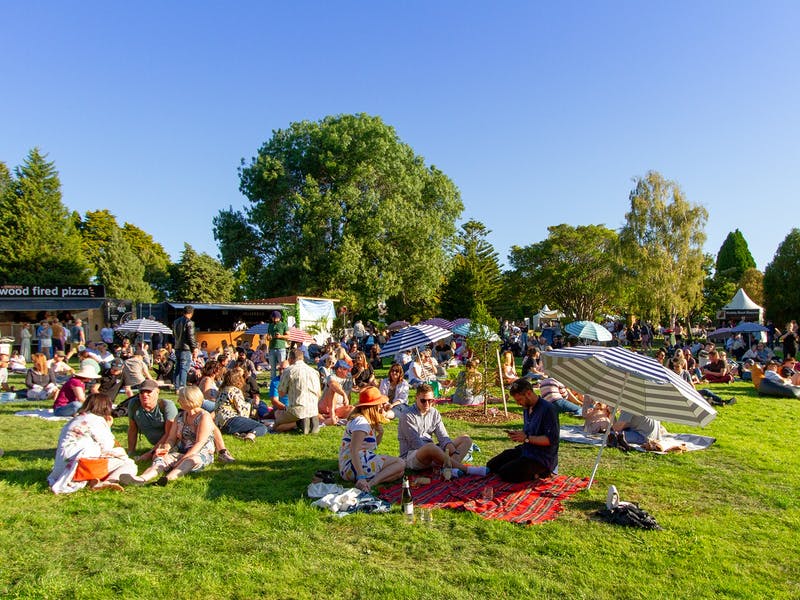 Just head to Tassie and stay there.. if you need any more reasons than you already have, here are three fabulous events lined up to ensure soaking up the island spirit!
Vibrance Festival 2021
Vibrance Festival celebrates Tasmanian street art and culture.
Vibrance Festival is Tasmania's first and only street art festival, dedicated to the painting of large-scale murals and offers a program of music, local food and beverages, street art tours, film nights, skateboarding demonstrations, public spray wall, markets and more.
In its third iteration, Vibrance Festival 2021 will paint 20+ murals, dotted along the length of Elizabeth Street, Hobart. Expect one of the town's busiest streets to come alive with Tasmania's best mural and street artists painting as you wander along the festival trail. Who knows what else you might find as you explore? Expect music in alleyways, pop-up events, tiny bars tucked away, as well as family-friendly spots to sit and watch or join in with some painting.
Vibrance aims to educate people on street art as a legitimate artform and activate the many unused spaces in Hobart's urban environment. Largely free, Vibrance aims to be an accessible and inclusive event with something for all age groups.
For more details: https://www.vibrancefestival.com/
Tasmanian Wine Festival 2021
The second edition of the Tasmanian Wine Festival returns to the Royal Tasmanian Botanical Gardens February 26 – 28, 2021!
Explore the beauty of the gardens, whilst discovering and tasting the finest wines Tasmania has to offer. Follow the trail to find Tasmania's best winemakers, waiting to give you rare insights into their wine and the winemaking process.
Some of the vineyards include Frogmore Creek, Observatory Hill Vineyard, Derwent Estate, Clover Hill Wines, Pooley Wines, Domaine Dawnelle, Wobbly Boot Vineyard and many more!
But what's a great wine without great food, music and company?
Perhaps an oyster to enjoy with your sparkling, a burger or pizza with your red or some seafood with your white? Tasmania also welcomes some of the state's best food producers and vendors.
The main stage will welcome local musicians, including Jay Jarome, Uncle Gus and The Rimshots and more yet to be announced. Dance the afternoon away or make yourself comfortable on the grass.
For more details: https://taswinefest.com.au/
Ten Days on the Island
Ten Days on the Island is Tasmania's statewide international arts festival. Since 2001, Ten Days on the Island has celebrated Tasmania's island culture, offering a platform on which to profile and promote Tasmania's innovative, creative, and resourceful character and unique cultural identity. Every part of Australia is, always was and always will be, Aboriginal land. As a community gathering-place, a festival of arts, cultural exchange and celebration and as a site for the sharing of ideas and stories, Ten Days on the Island pays respect to the palawa – original owners and cultural custodians – of all the lands and waters across lutruwita (Tasmania) upon which our Festival takes place.
In 2021, they celebrate 21 years of Ten Days on the Island's 20th anniversary. The new Festival model, curated by internationally renowned Artistic Director Lindy Hume, will deliver an epic 10-day adventure over three weekends in the three regional heartlands of Tasmania. Local projects and artists will intersect with a dynamic national and international program, designed to complement and amplify bold Tasmanian creativity.
The organisers' commitment to regional Tasmania is strong and proud, bringing artists and communities together to share arts experiences in familiar and surprising environments right across their extraordinary island.
For more details: https://www.tendays.org.au/