Simone Thannhauser settles into the pointy end of a Malaysia Airlines Business Class seat from Kuala Lumpur to Melbourne refreshed after some excellent service, quality food and a good night's sleep.
Bird in the Sky
Malaysia Airlines A330-300 with 290 seats; 27 Lie Flat Business Class, 16 Extra Legroom Economy and 247 Standard Economy.
Where to?
Kuala Lumpur to Melbourne, 7 hours, 45 minutes
Check in
With a one hour and 45 minute layover in Kuala Lumpur, there was plenty of time for check in and with priority status I was shuffled right to the front of the queue.
A smooth issuing of my ticket meant I hit Malaysia Airlines' Golden Lounge early enough to enjoy light snacks and an aperitif. This beautiful lounge opened about 18 months ago and is considered one of the better Business Class lounges in the Asia-Pacific region, with a space divided into multiple zones, and ample food and beverage options.
Business Class
It's almost an injustice calling these seats 'seats' as they're more like the expensive leather Lazyboy recliners that you'd expect to find in a Gold Class cinema. Furthermore, the seat actually coverts to a fully flatbed. Comfort is paramount and that is critical on an evening flight for getting a good night's sleep in order to feel rested and bright and perky for business the next day.
Given the luxury of space and so few seats in this pointy end of the plane, the atmosphere is quiet and relaxed, and lends itself to an easy sleep routine.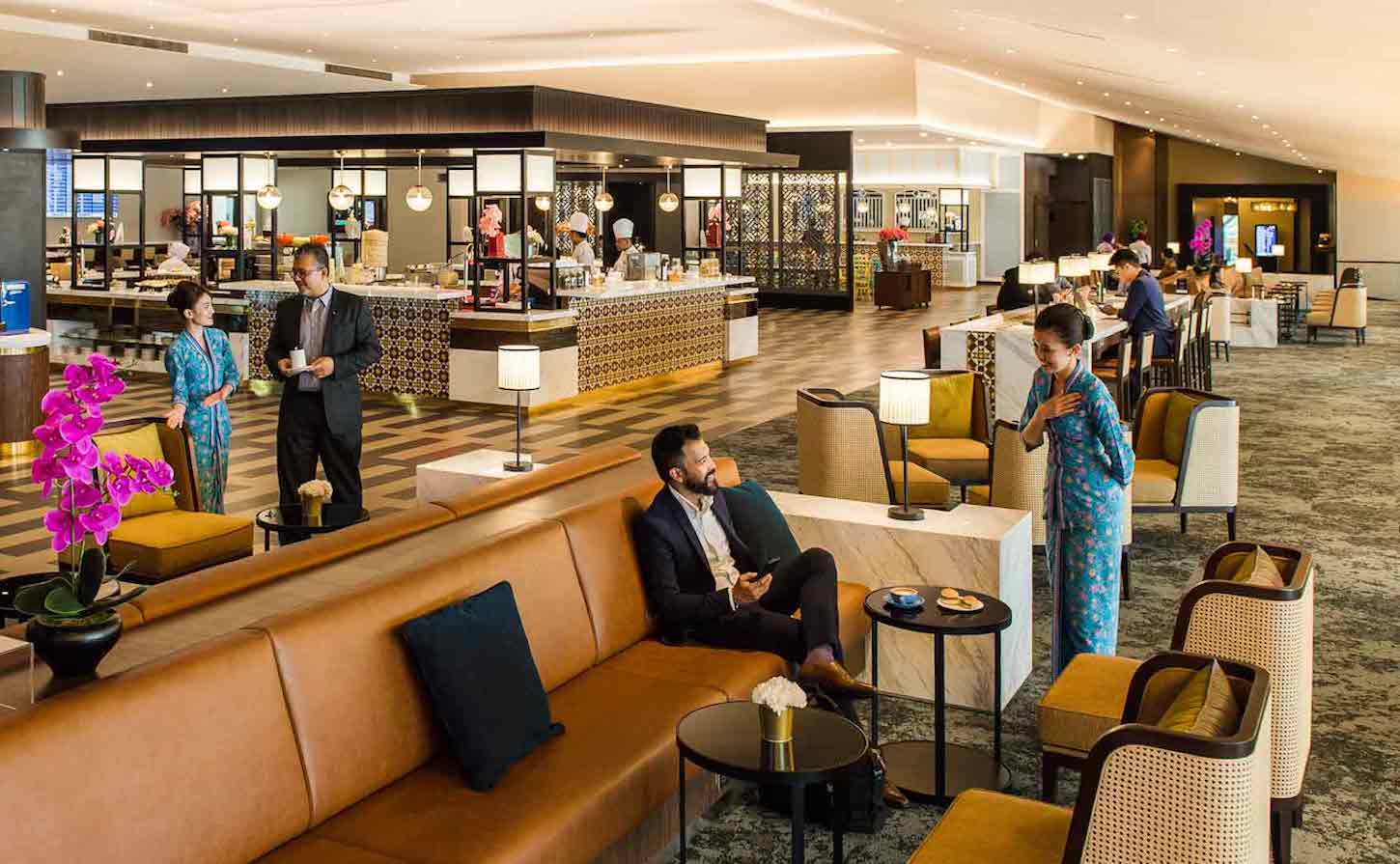 Given the luxury of space and so few seats in this pointy end of the plane, the atmosphere is quiet and relaxed, and lends itself to an easy sleep routine.
Lounge Lizard
The Golden Lounge, although hard to find in the expansive airport, is well worth the experience once located. The Italian leather recliners are perfect for a pre-flight meal and, with ample tech points, emails are easily checked and actioned without fear of battery fade. Meal selections are varied and extensive and exquisitely caters for both eastern and western palates. Certainly none would go hungry on this watch. Malaysia Airlines actually has four Golden Lounges at KLIA – Domestic, Regional (located in the main terminal) and the Flagship lounge (located in the satellite terminal) which has two zones, one for Business Class and the other for First & Business Suite passengers.
Baggage
Very generous. For a standard Business Class ticket 40kg of checked baggage is allowed (for a Business Suite on Malaysia Airlines you can carry 50kg of free checked baggage) and in an Economy Class cabin, you can carry 30kg of checked baggage.
Food Facts
Malaysian hospitality comes to the fore, with sharply dressed stewards who are quick and knowledgeable to point out that my choices that evening would be made from an updated inflight dining menu – a new menu across the airline that includes favourites such as Nasi Goreng, Chicken Rendang and Satays. One could have been mistaken for feeling like the dining experience was being enjoyed in a chic restaurant with an amazing wine selection and several choices of entrée, main and dessert all tickling the tastebuds. The meals were served piping hot which is a such a nice treat for a plane journey and the drinks served chilled – perfect.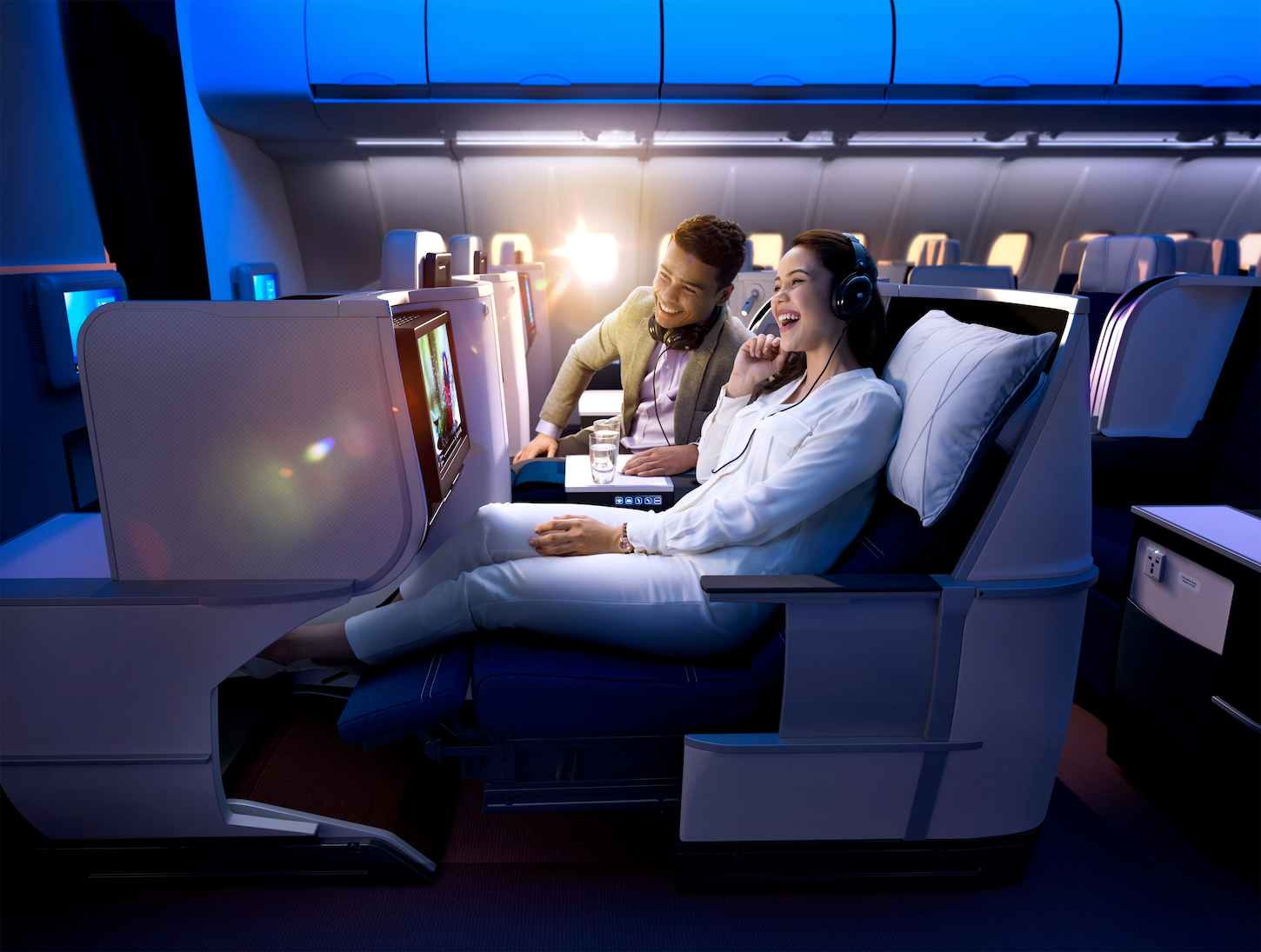 Entertainment
For those wishing to forgo a guaranteed slumber, the sleek inflight entertainment system delighted. The programs featured were the latest new releases both in film and television and once again there was plenty to choose from in many languages – something for everyone and definitely spoilt for choice.
Service
Malaysia Airlines markets itself on showcasing the beautiful, soft, warm and friendly demeanor of the Malaysian culture. And it's served up in multitudes. I'm convinced there would be no request too simple or too grandiose that these lovely crew members wouldn't do their best to satisfy and the smiles were authentic and attentive… even at 3am!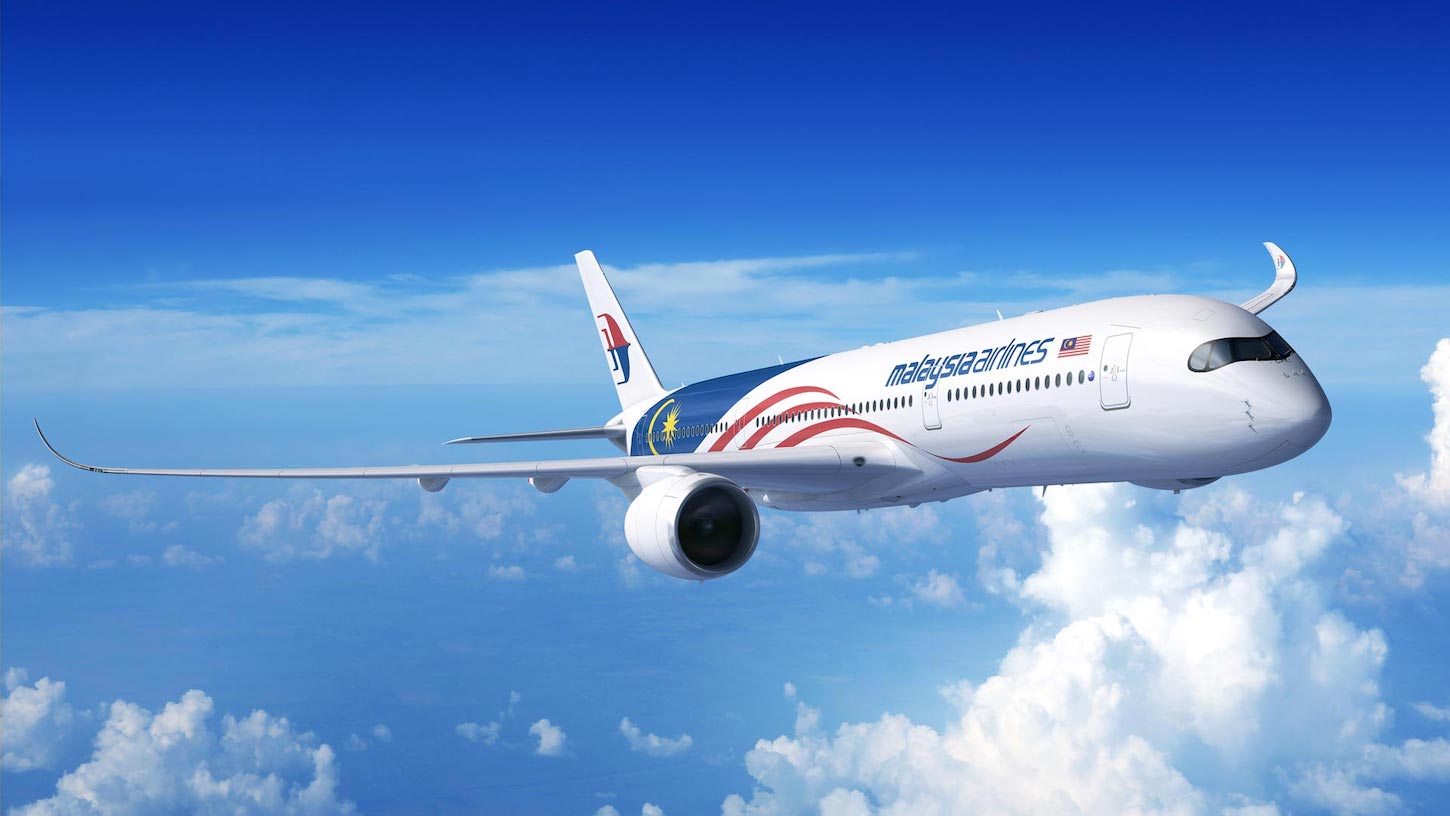 Point of Difference

Malaysian hospitality and excellent service extends from pre-boarding to in-flight and all the way to the final, "Enjoy your morning and thank you for allowing us to serve you." Every detail at every touch-point the airline has with its travellers is sensitively thought of and the focus really seems to be on hosting people as guests as opposed to as customers.
Call your CT Connections travel advisor today for all your travel arrangements.