A perfect Air New Zealand lounge and flight experience from Brisbane, followed by incredible food and wine in Auckland and surrounds sets the scene for a short but sweet business trip to New Zealand for Dan Kelly. The CT Connections Partnership Manager discovers a famous winery, must-visit restaurant on the Sky Tower, and a mainstay hotel that ticks all the boxes for business travel from Australia to Auckland.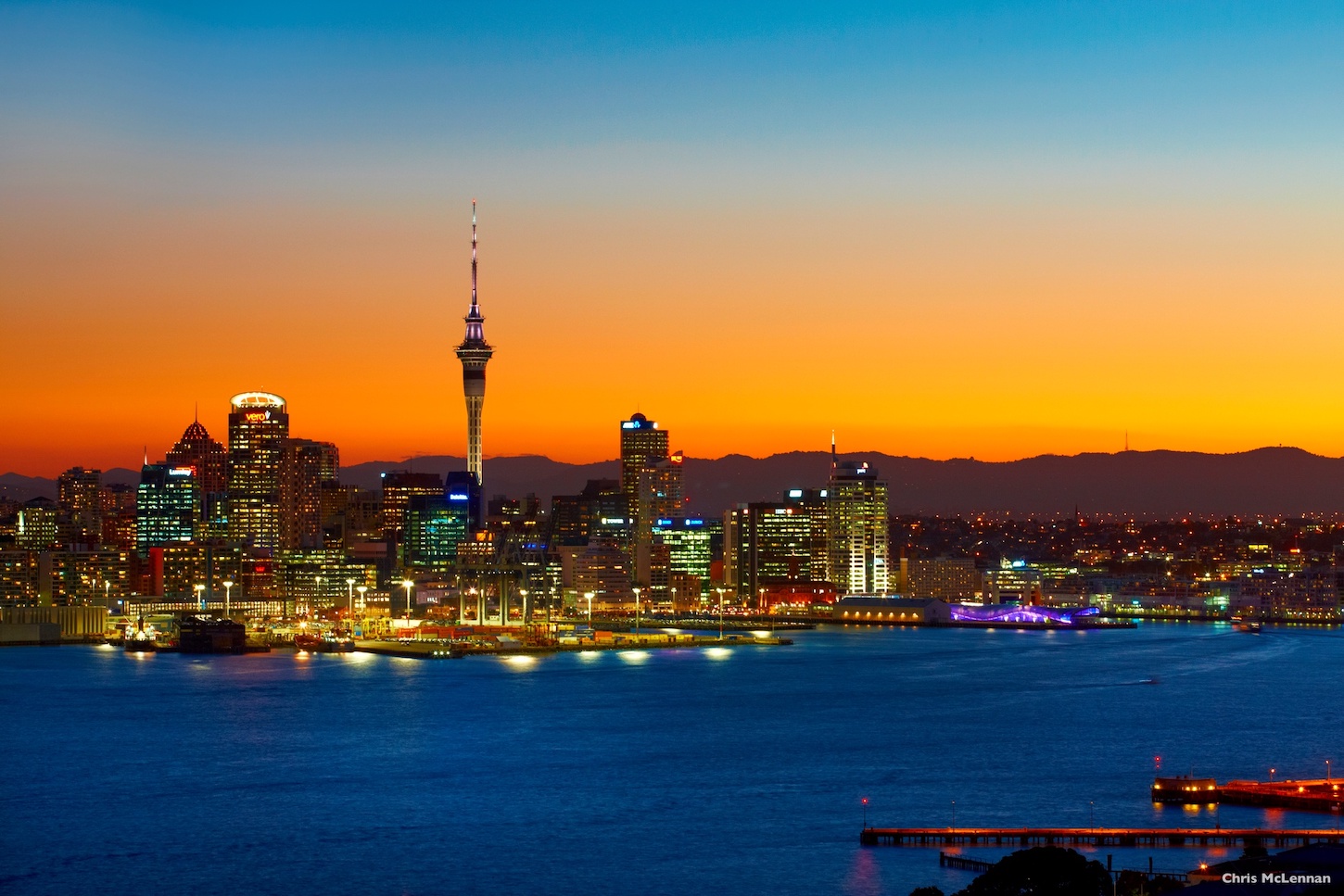 Q: Dan, what's your overall takeaway of Auckland?
DK: I've been to Auckland a couple of times before, the most recent trip being about three years ago. Auckland is just as beautiful as I remember from my last visit with all the friendly faces, a picturesque harbour and the view of islands in the distance.
One great discovery on this particular trip was the The Sugar Club restaurant on the 53rd floor of Auckland's iconic Sky Tower. You really can't ask for a better scene than a full 360-degree view of Auckland as the sun is setting. But that's only the half of it: The Sugar Club, a Two Hat restaurant (from the Cuisine Good Food Awards) created by master chef Peter Gordon who serves up a "fusion cuisine" style dining experience with locally sourced ingredients. We were privileged to have Peter personally serve our entrées in what was an amazing overall experience.
Q: For those travelling to Auckland on a business trip, what would you recommend a business traveller do if they had a little down time on their hands?
A: The world is your oyster in Auckland, both figuratively and literally. There is plenty to do, but if you have a short window for some down time, head down to the Viaduct Harbour and sample some of the freshest oysters – along with the local white wines, of course –  you can find at either The Shucker Brothers or Oyster and Chop. Or if that's not your thing, there are plenty of other restaurants and bars in the precinct to choose from. Another great little escape only a 15-minutes ferry ride away from Auckland CBD is Devonport. Here you will find a picturesque little bayside village with plenty of classic Kiwi pubs, cafes, boutique shops and art dealers. It's definitely worth checking out if you have a day to kill.
Q: Air New Zealand obviously is a quality airline. As a business traveller, what sets Air New Zealand apart?
A: We all know the novelty can wear off pretty quickly when travelling overseas for work, however, Air New Zealand ensures the journey is smooth and enjoyable and that begins the minute you arrive at the very handy check-in kiosks at Brisbane international airport. I was able to move through security and arrive at the lounge 14 minutes from first tapping the touch screen at check-in. It is so easy. Once in the lounge, you are greeted with a welcoming Kia Ora before immediately relaxing into the space to enjoy a breakfast buffet. Speaking of space, there is plenty of it which makes it easy to either unwind or even finish off a few emails before heading off.
Q: How about the flight experience from Brisbane to Auckland?
A: A man of my size (short and skinny) doesn't normally worry too much about the seat space and legroom, but with Air New Zealand I was very comfortable with plenty of room for activities. On board, there is a lot to choose from with their onboard entertainment options, and free Wi-Fi during your flight in case you get distracted by the bubbles in the lounge and still have emails to finish off. You can even chat with your colleagues, family, friends or clients mid-flight using the onboard chat facility (and they thought they may be able to get away from you and sit at the other end of the plane!).
Q: And the flight crew lived up to their reputation for incredible service?
A: Air New Zealand staff are always very friendly and smiling. Here's a great example of their personal touch, which really resonates and aligns with the CT Connections ethos. When the cabin crew were serving drinks, the passenger beside me was looking pretty thirsty and asked for a drink of Coke. As most of us know, Coke has personalised cans now with first names on them, and they also have a few generic ones too, using culturally familiar terms of endearment such as as "champ" and "mate". The cabin crew member was quick to pull out a can and presented it to its namesake sitting next to me. This was just some of the very personable and hospitable customer service you can expect to experience with Air New Zealand.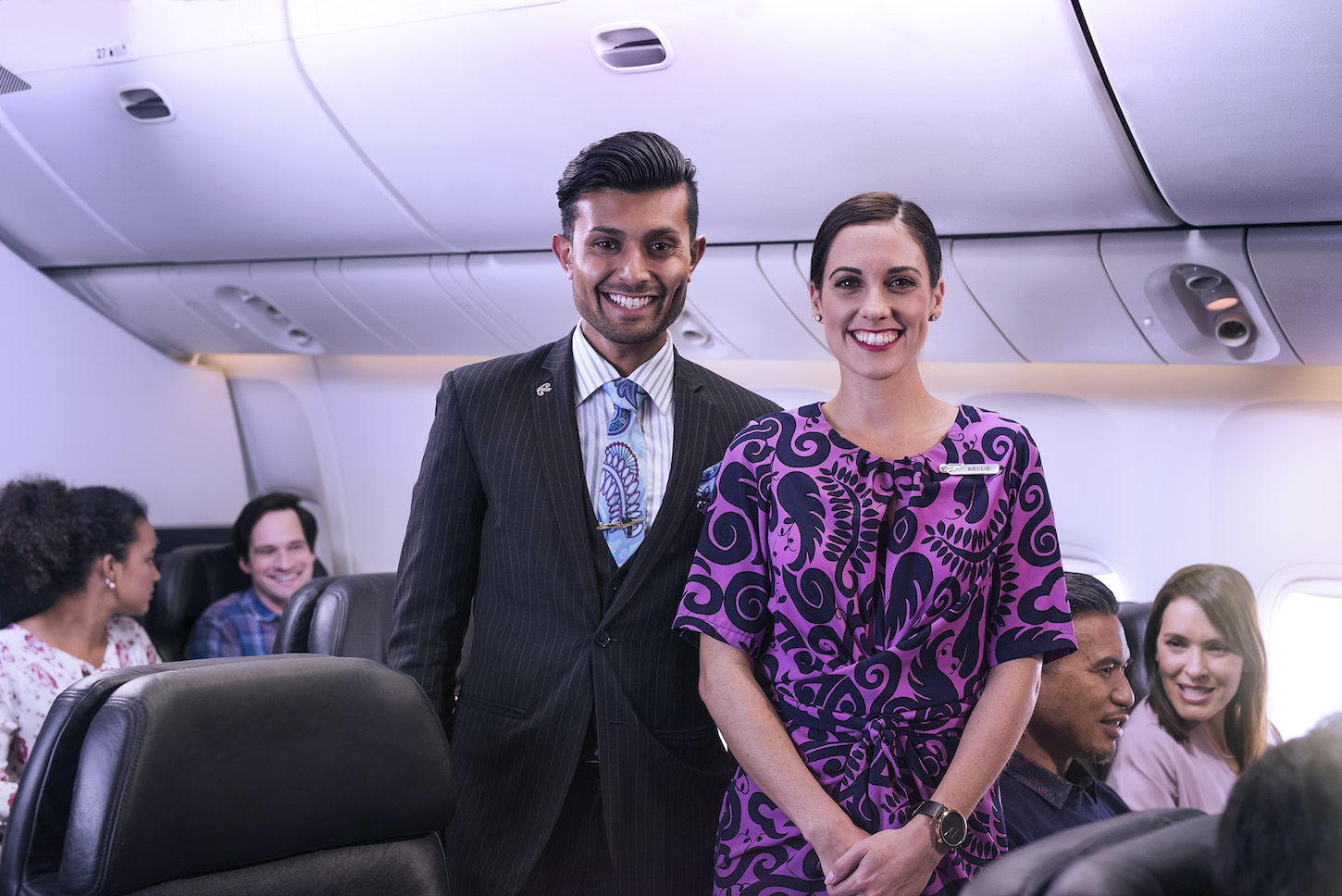 Q: You had the chance to get a real taste of the SkyCity Grand Hotel. What makes it special, particularly as a great hotel for business travellers?
A: With a view of the Sky Tower right outside my window, I knew that this was my perfect home away from home. The SkyCity Grand Hotel is perfectly located in the CBD with a selection of award-winning restaurants and bars to choose from. As you walk into the hotel you are first met by the view of a beautiful marble foyer with local artworks lining the walls. The rooms are modern and minimalistic to give you the greatest amount of space to relax in. The beds are very comfortable to ensure a good night's sleep. They are so popular, in fact, that you can even buy one of your very own from the hotel.
Q: New Zealand is obviously famous for its wine and wine regions. Can you share with us any experiences that really stood out?
A: Villa Maria is New Zealand's most awarded winery and once you try the wine, you quickly work out why while also appreciating why Villa Maria is served on all Air New Zealand flights and in the lounges. Villa Maria is a family owned business which started back in the 1960s on five hectares of land. Today almost 30 varieties of grapes are grown and exported to over 60 countries. I learnt what it meant for wine to be stored in fresh wooden barrels compared to used ones; the newer the barrel, the more flavour the wine takes on. Kind of like a teabag. Also, from what I learnt about the bottling machines we can all rest assured we are not going to run out of wine any time soon given their ability to pump out 12,000 bottles of New Zealand's finest per hour.
Q: Any memorable Auckland food experiences worth mentioning?
A: There are so many, but I'll just focus on one mind-blowing experience: the beef cheek at the Sugar Club quite simply is to die for.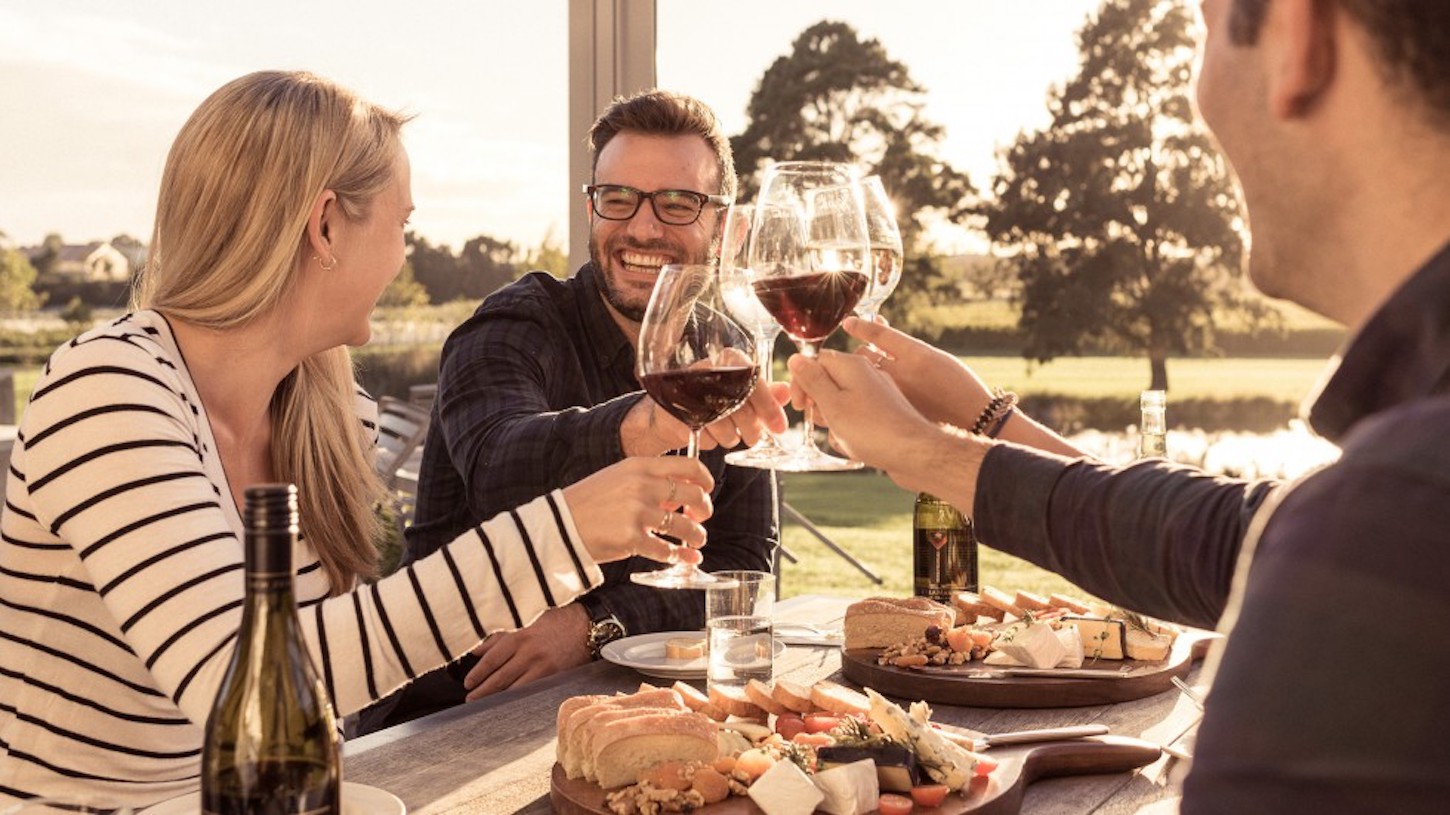 Sounds like you had an amazing experience with this business trip. Anything else you would like to add?
For a short business trip to Auckland, the experience was all that I expected of New Zealand with its friendly people, amazing scenery, and beautiful food and wine. Oh yes, and one thing I did learn on this trip was that the local greeting, Kia Ora, is pronounced as one word "Kiora", not literally Kia Ora as I had always believed.