From feeling at home in New York to keeping young men in check on footy trips and dazzling Princess Di on the dancefloor, AFL football legend Mark Williams is in the business of winning. He also says this year's flag is again looking Yellow & Black and explains how he tamed top Tiger Dusty Martin during his time as the champion's mentor while assistant coach at Richmond. Meet our Celebrity Traveller who is now creating and coaching winners in business.
Beware the eye of the Tiger
IT'S the Tigers for back to back premierships, according to former AFL star and premiership coach Mark Williams, who also played a role as an assistant coach with Richmond for four years.
"Well it's easy to pick Richmond as they have been the best team all year – especially how the rules are set up and they play so many games at the MCG, but, and it's a very big 'but', Greater Western Sydney has beaten the Tigers and owe them from last year's preliminary final loss. But with all their injuries they become very vulnerable and need to overcome Collingwood this weekend, of course."
Williams says the dark horse is always the Hawks, who have the job in front of them against Melbourne tonight especially with gun midfielder Jaeger O'Meara out of the team with a knee injury.
"They come with the confidence of winning recent Grand Finals under the master coach Alistair Clarkson," Williams says, who was in The Departure Lounge studio recently to chat about all things travel as our Celebrity Traveller.
Who does he tip for the Brownlow Medal in a couple of week's time?
"Tom Mitchell will win by plenty," he says. "just too many times getting over 30 -40 touches but he was lucky not to get suspended earlier on the year for striking, so luck does play it's part … however, look for Dusty (Martin) to make a late run."
Williams agrees Grand Final week is one of the greatest times to experience Melbourne as a destination.
"It's all about the smell of freshly cut grass, as the days begin to warm up, the talk of the town turns to footy," he says. "All our friends and acquaintances suddenly call wanting a place to stay and to see if I can get them a ticket? Melbourne has got it right in creating a friendly, exciting and must-visit event with the Grand Final. That whole 'I was there when …' moment will never be forgotten in years to come."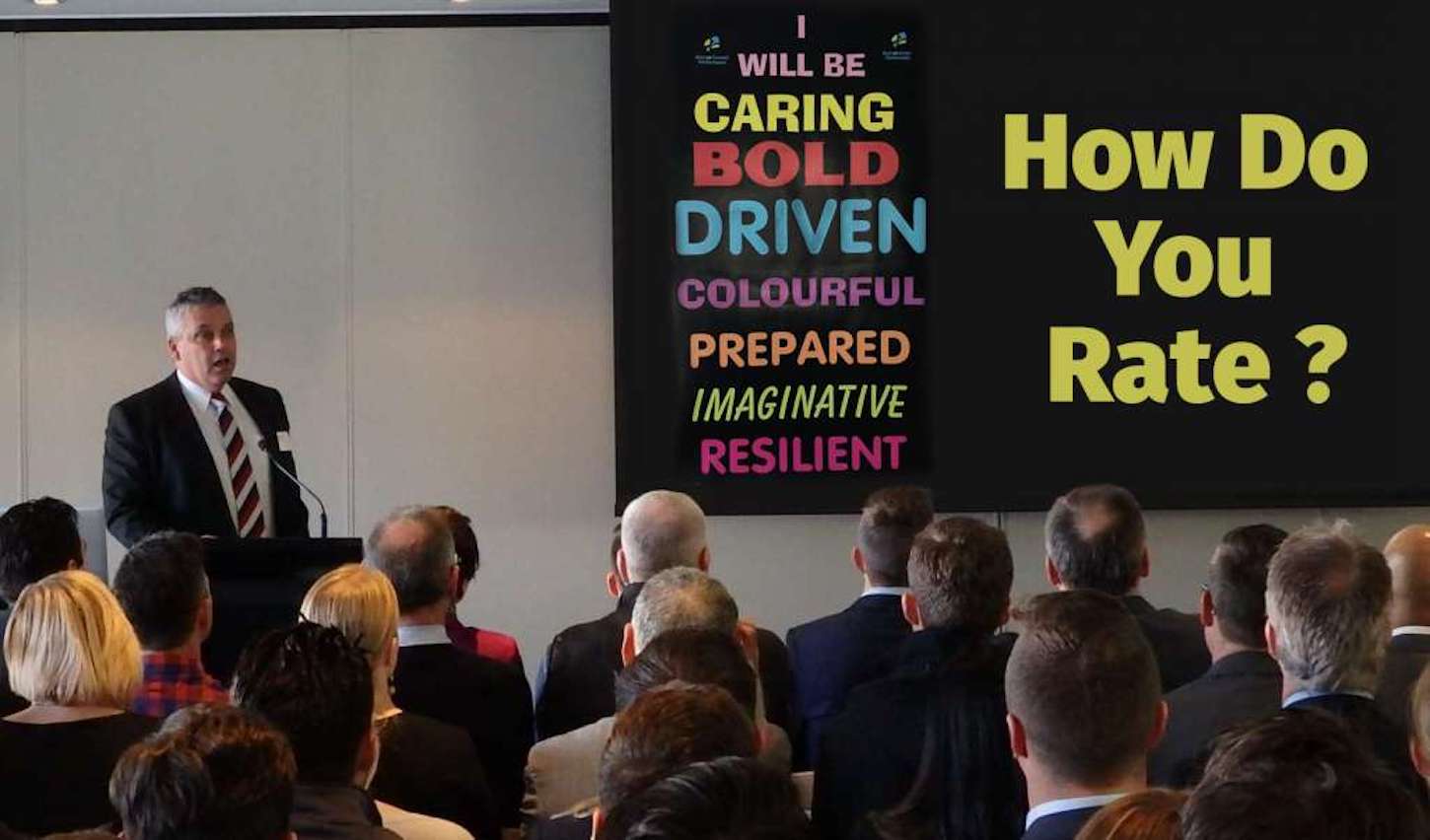 "One of the presentations I do is about the business of winning. That's largely about reflecting on what I've seen in sport and how it applies to business… I talk about how that can work for their business as well and getting the best out of their people."
Creating the winning team
AS we move closer towards AFL Grand Final week, one thing is certain – Mark "Choco" Williams is in the business of winning. He knows what it takes to recruit the right group of individuals and create a winning team after years of leading young men and inspiring the right mix in club spirit and teamwork.
After all, as senior coach he led Port Adelaide to win the Holy Grail of football, the AFL Grand Final, in 2004. Williams also played the game with (and captained) Collingwood in the 1980s before moving to then fledgling club, the Brisbane Bears, and has played pivotal roles in coaching departments at Essendon, Richmond and Greater Western Sydney in more recent times.
It seems a logical progression that he's moved from the inner sanctum of football onto his flourishing new business, Mark Williams' Champion Teams. He's a leader of men, young and old, and knows how to get the best out of individuals and create teams that achieve results.
Williams is in demand for several reasons, the main one being his diverse selection of business leadership and mentoring programs.
On the menu are his football services, which includes one on one and team coaching, his innovative The Kick Doctor concept in which he's enlisted a handy model in Dusty Martin to demonstrate through instructional videos how to kick properly, and motivational keynote speaking. Just check his testimonials at the website and you'll quickly learn he's no slouch on the presenting front.
"One of the presentations I do is about the business of winning," Williams says. "That's largely about reflecting on what I've seen in sport and how it applies to business. Obviously many people are connected to sport and they see the great things sporting people achieve and I talk about how that can work for their business as well and getting the best out of their people."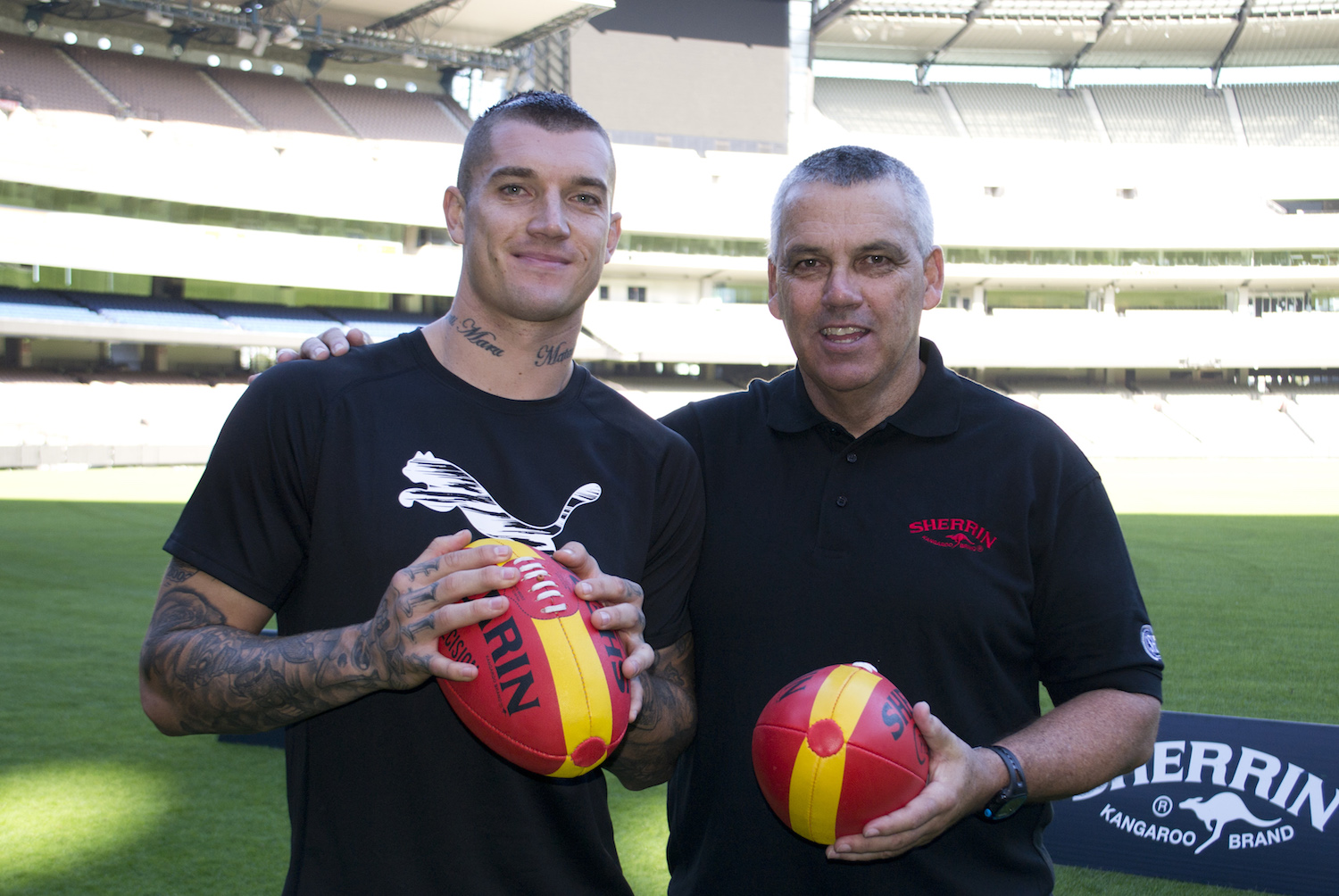 Winning over Dusty
Speaking of getting the best out of people, one such person he takes pride in having mentored was Dustin Martin, Tigers champion, Brownlow Medallist, Norm Smith Medallist and premiership star.
Williams was given the task of taking a then young and wild Dusty under his wing a few years back. The Richmond champ also became family in a sense, according to Williams, while helping him develop into the top gun he has become today. He says he merely provided some guidance but could there be a bigger or better case study to stake his claim on mentoring excellence?
"It's well reported Dusty went to school until Year 9," Williams explains. "Not many people do that, and he had to go out into the workforce back then and he drove forklifts and trucks, and he wasn't happy with that and found it tiresome and boring.
"He had to make a choice of whether he would dedicate himself to football or not, and obviously he was a pretty good footballer."
Anyone involved in AFL knows football comes with a lot of responsibilities including being in the public eye, and that's when Richmond gave Williams the opportunity to work with him. The former coach is clearly a hard man but speak of family or Dusty and a soft underbelly reveals itself.
"Having kids myself, I decided to just treat him like one of the kids as well," he says. "My kids are either around his age or a little bit younger down to the age of 10. He was involved a lot with our activities, like whether it was playing Xbox, quoits or having a hit of golf, and once he realised we cared about him you could see his real nature.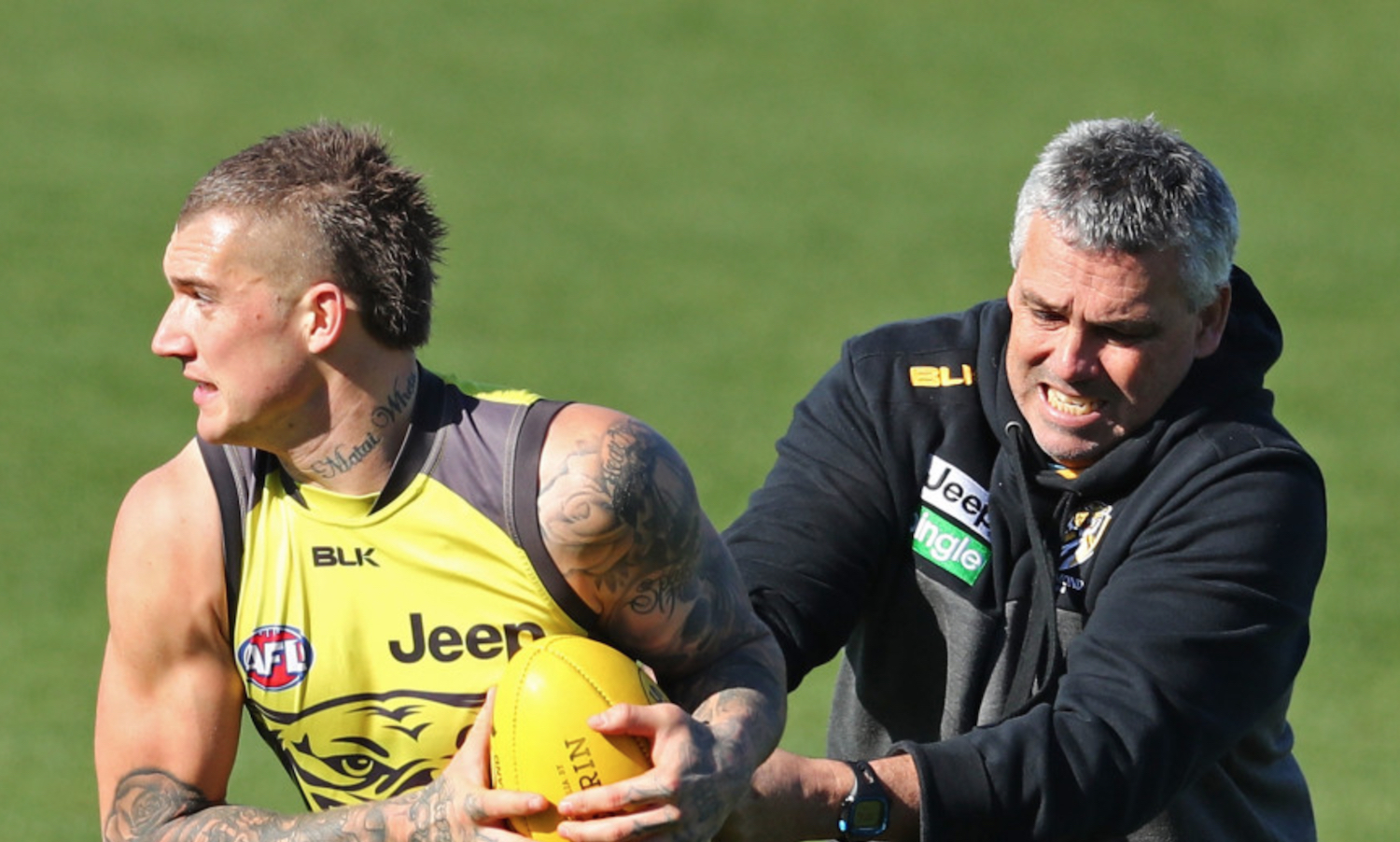 Finding the 'connection' in people
"People look at him and see he has tatts on his neck and he looks a bit mean but, you know, he never swears in front of my family, he would always pack away the dishes when he came around for dinner, even just lay on the floor and watch TV and generally be happy to be a part of a group of people and really enjoy being in that family atmosphere," Williams explains.
"Early on he'd be on his phone all the time texting and disregarding what you're all about and communicating properly, and I'd guide him and say, 'Hey mate, you've got to talk to people', and so on. In the end he got to the point where he'd leave his phone behind and wouldn't bring it in. He just kept developing in all the right ways, you know, fundamental ones like knowing you just can't park in a no parking zone, or you just can't run red lights. All of these things that are just life lessons that people learn… we were talking about it and laughing the other day about how different things are and how much he understands where he fits in.
"Once you've established that care and that trust, and feeling of love between each other, then to talk about his game, and his goal setting for the week on the field, and goal setting off the field and it became a case of no worries – both of us became invested in him getting better and improving all the time on and off the field.
"And that's what you have to do with your workforce."
Williams says in business you can't make the rules too rigid.
"You need to have rules, but they need to be able to breathe otherwise they'll feel like they're in jail and they can't flourish," he says. "So, to know me, I don't drink or smoke, ever, but I don't care if people do, as long as they don't go out and do stupid things like run into people in cars. So it's a case of, 'That's ok, don't have this many, let's just have that many'. It's about drawing some boundaries but providing some freedom and having some fun.
"I think in the workplace quite often we just keep chasing the bottom line and constantly saying 'let's get better, let's get better', but if there's no fun, variety or no innovation in the workplace then your workers will leave. It becomes boring and the whole work environment becomes toxic. So if it's not working you might have to look at yourself and work out 'what can I do to change' because that might help everyone else get better."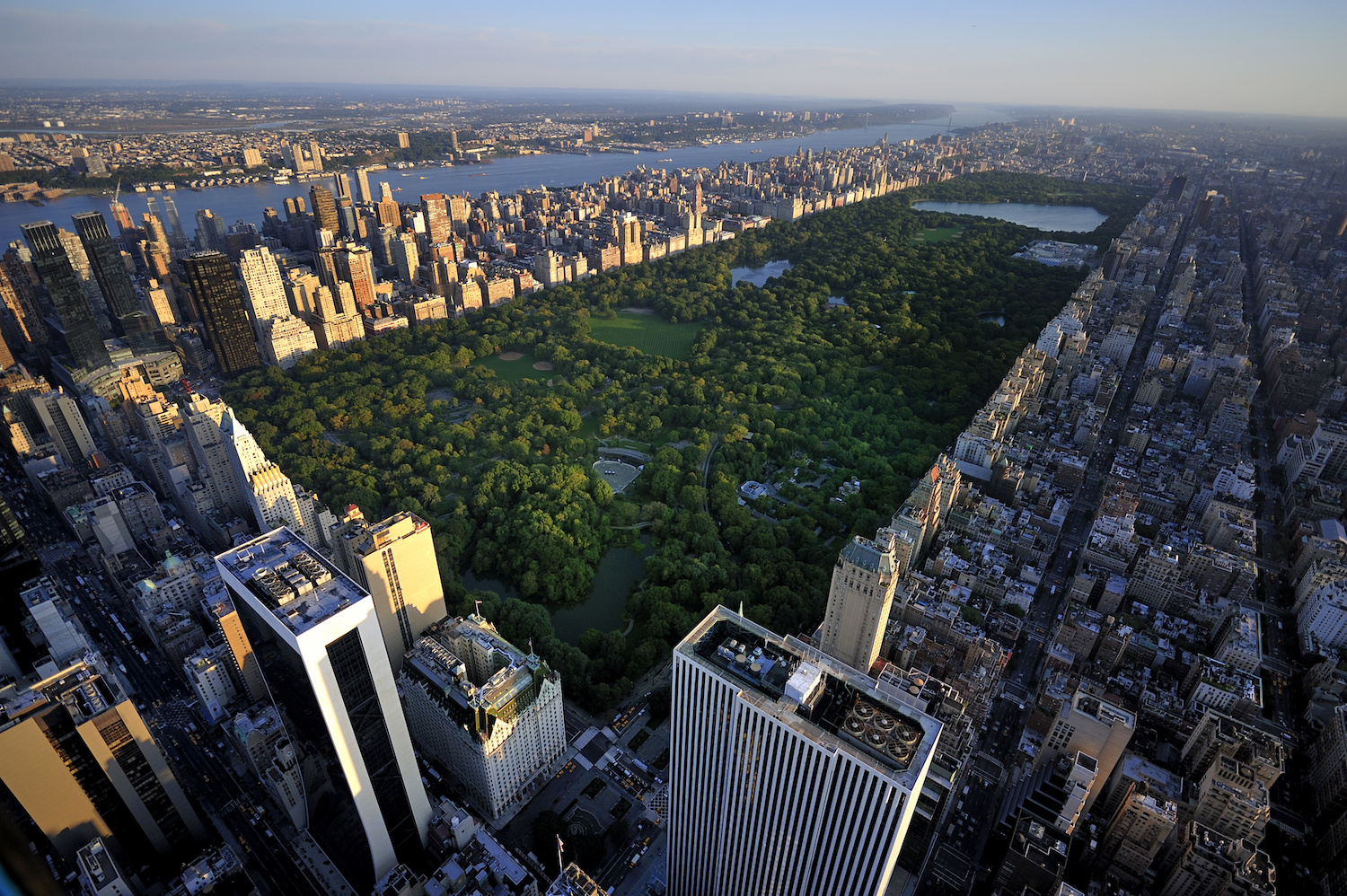 New York and footy trips
By default, Williams has been and is a business traveller, and his eyes sparkle at the thought of talking travel. Being no stranger to footy trips and other global escapes, he says the Big Apple holds a special place in his heart.
"When I got to New York City I thought someone must have adopted me at birth because when I arrived I just loved the energy of the place," he says. "So certainly New York City is a favourite for me."
A non-smoker and non-drinker, the footy champ is a good advocate for not needing alcohol to have a good time while on holiday. Though the traditional footy trip gets a little boozy, on his experiences as a coach he liked to keep things in check and remember to truly enjoy a travel experience.
"Footy trips: you get to see a few strange things," he says, chuckling. "Once we went to Cancun with Essendon and it was 'Doc' (Bombers club doctor Bruce Reid) and about 40 players and we went to San Francisco. All the boys would want to go out and drink… but on one occasion I grabbed money off all the boys and said 'no, we're doing something'. To this day they still remember when I made them all go to Alcatraz early in the morning and I had them doing star jumps in the prison yard. Then on the way to Cancun we went to Dallas and saw where JFK died and did the tour – all those things they reflect on now and say, 'wow, thanks for doing that'. Because otherwise they would have just went to the pub til late, got up late and missed all those great experiences.
"One of the other great things I did was take my son, for his 21st birthday, to London and Europe," Williams recalls. "We went to Liverpool and spent a week with the Liverpool Football Club, watched a game against Manchester United, then went over to the San Siro and watched AC Milan… then onto Bayern Munich. For me, with a background as a physical education teacher, I was like a little kid going into a lolly shop."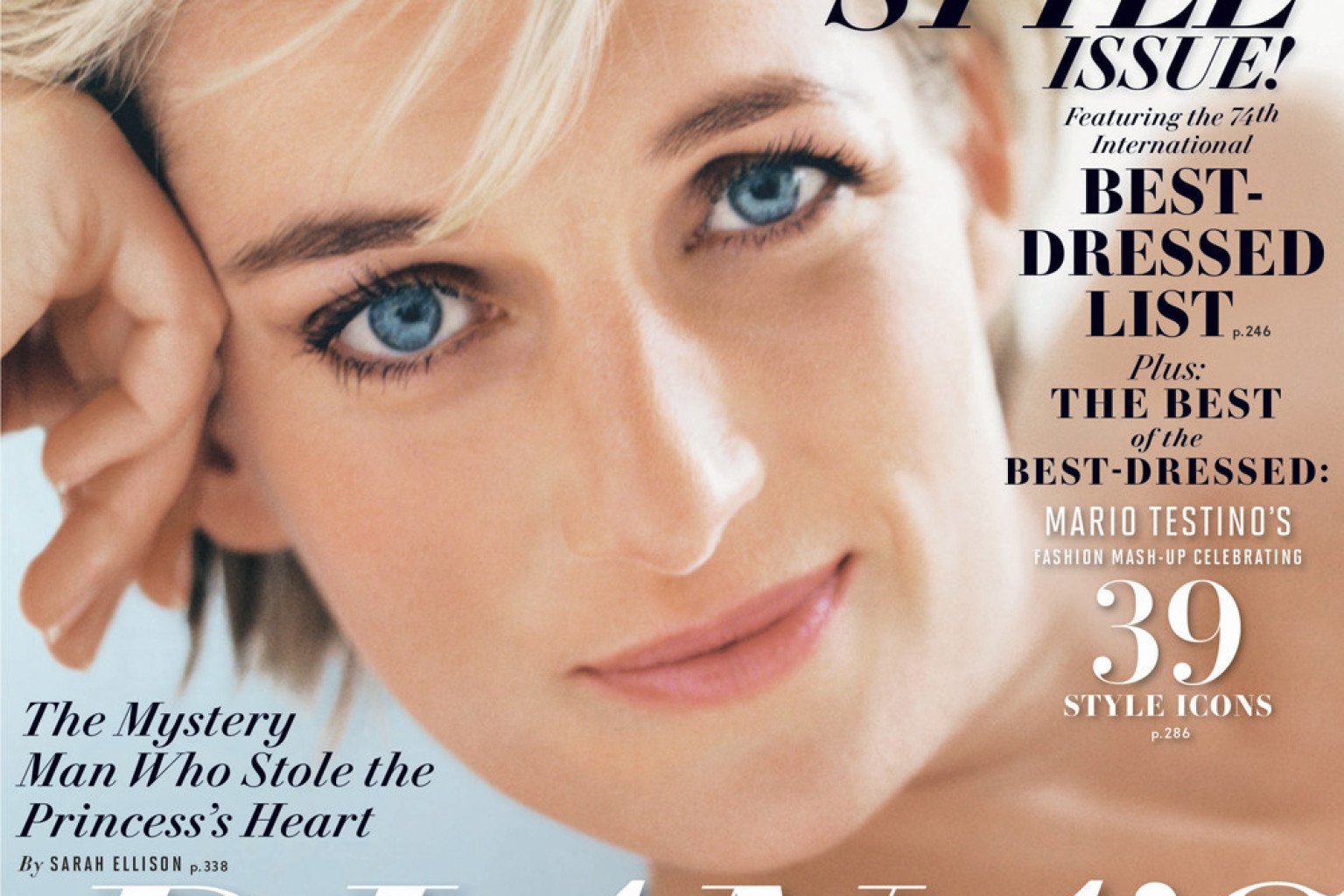 "She (Princess Diana) was exactly my age and height, and she was so easy to talk to and more beautiful than anyone can imagine because she was real."
Smooth mover on the dancefloor
Williams enjoys talking travel experiences and his eyes light up when asked about an opportunity he once had to meet Princess Diana.
"Yes, I was introduced to Princess Di at a function," he says, laughing. "We sat and talked for a while. She had this beautiful velvety dress on and it was completely backless so I got to touch the royal flesh as I'm dancing. It's some great reflection. She was exactly my age and height, she was so easy to talk to and more beautiful than anyone can imagine because she was real," he adds.
"A week later she went to Japan and danced with John Travolta and she rang me up and said, 'Mate, you're a better dancer'."
Find out more about the Mark Williams' Champion Teams by visiting the official website.
The leaders in corporate travel management for flights, accommodation and car rental