So what's hot in the world of luxury travel? Cruising, wellness, experiential travel and multi-generational family holidays tick all the boxes, Scott Podmore discovers at Luxperience 2017
WELLNESS. Cruising. Technology. Experiences. They're the big four takeaways from this year's Luxperience event held in Sydney as exhibitors showcased "the exclusive, chic and unique" from far flung places including Bolivia, the Galapalos Islands, Japan and Ethiopia.
Everything from exclusive yacht charters, private jet experiences and prestigious limousine services to six star hotels, brand new luxurious cruises, airlines and tourism bodies were on show as buyers and sales representatives were in deep conversations throughout the four day event at Doltone House Australian Technology Park.
The general consensus from the experts was unanimous: experiential travel is well and truly in, while "wellness" and "cruising" continue to go from strength to strength. Of course, innovation and technology are inherently linked with all of the above.
"Cruising definitely has boomed and will continue to do so through expanding its repertoire," says Yvonne Verstandig, Executive Edge Travel's co-founder and Head of Leisure. "Crystal, for example, are about to debut five river cruises in Europe and they've never done river cruising before. In addition, Crystal has also added to their fleet on the ocean with a 62 passenger yacht called Crystal Esprit, a luxury boutique hotel on the water."
"In conjunction with cruising, wellness is also a prominent trend in the luxury sector right now. In this digital age of constant media consumption, people are needing to allocate time to escape, rest and detox. I'm a perfect example of a person who sleeps five hours a night and works constantly attached to my phone, iPad and computer. So when I holiday, I ensure the journey has a wellness component."
Yvonne says she participated in a wellness globetrotting session, which included a focus on the wellness community, in Las Vegas at Virtuoso Travel Week in August.
"Even the cruise lines are getting onboard in that regard" she says. "For example, Uniworld showcases a curated health menu as well as wellness activities such as yoga on the deck. Quite a few cruise lines are getting into the wellness game."
Big numbers in luxury cruise sector
Lisa Pile, Regent Seven Seas vice president of sales Australia New Zealand, agrees that it's boom time for luxury cruising.
"We can see from the CLIA (Cruise Lines International Association) figures earlier this year that the luxury segment in general is booming, but definitely in cruising," she told TDL.
"In Australia we have enjoyed double digit growth for the past 10 years year on year. In 2016, 1.3million Australians cruised. Of that 1.3million, 300,000 were luxury cruisers.
"So per capita, Australia is the largest penetration of the luxury cruise market in the world – it's absolutely amazing for our population of 24 million."
Lisa says we should expect cruising to coast past the 2 million passenger mark by 2020.
"Of course, that has a lot to do with what we do with the ports here in Sydney. But 2 million is a hell of a lot of cruising," she explains.
"Just to give you some perspective of the opportunity there is with cruising, the cruising segment in general only represents 2% of the overall leisure travel industry. So there is 98% opportunity there to infiltrate land component to get them start travelling on the cruise segment, so the opportunity is great."
"We have to remember the earth's surface is covered by just over 72% of water so there's obviously a good chance of discovering more and more destinations. We have two massive countries with emerging middle markets, China and India, and they're coming through on the cruise market.
"You've also got the premium cruise market moving up to the luxury cruise market segment, and we've only got this 2% that we represent at the moment. So I can't see us saturating the market. And we have to put it in perspective that we're bringing these new cruise ships online but we don't talk about retiring the old ones. The new ones are amazing: just look at the Seven Seas Explorer."
Seven Seas Explorer is spaciously intimate, breathlessly elegant and perfectly staffed to offer Regent Seven Seas Cruises' special brand of all-inclusive luxury.
"She's 60,000 tonnes, 330 suites, she has huge space and her average suite size is 33 square metres, that's the leading category, plus balcony. So the new vessels coming online are magnificent."
Lisa says when she first joined cruising with Regent, the company's ships were coming into the Australian Pacific waters port in Australia two days a year.
"Then it went up to 69 days this year, and next year we're up to 90 days," she told TDL.
"The request for cruising in Australia, NZ and the Pacific is absolutely huge. As for other destinations outbound, of course, Australians love Europe. The Mediterranean is always huge and of course now the Baltic is matching the Mediterranean. We also introduced Cuba this year."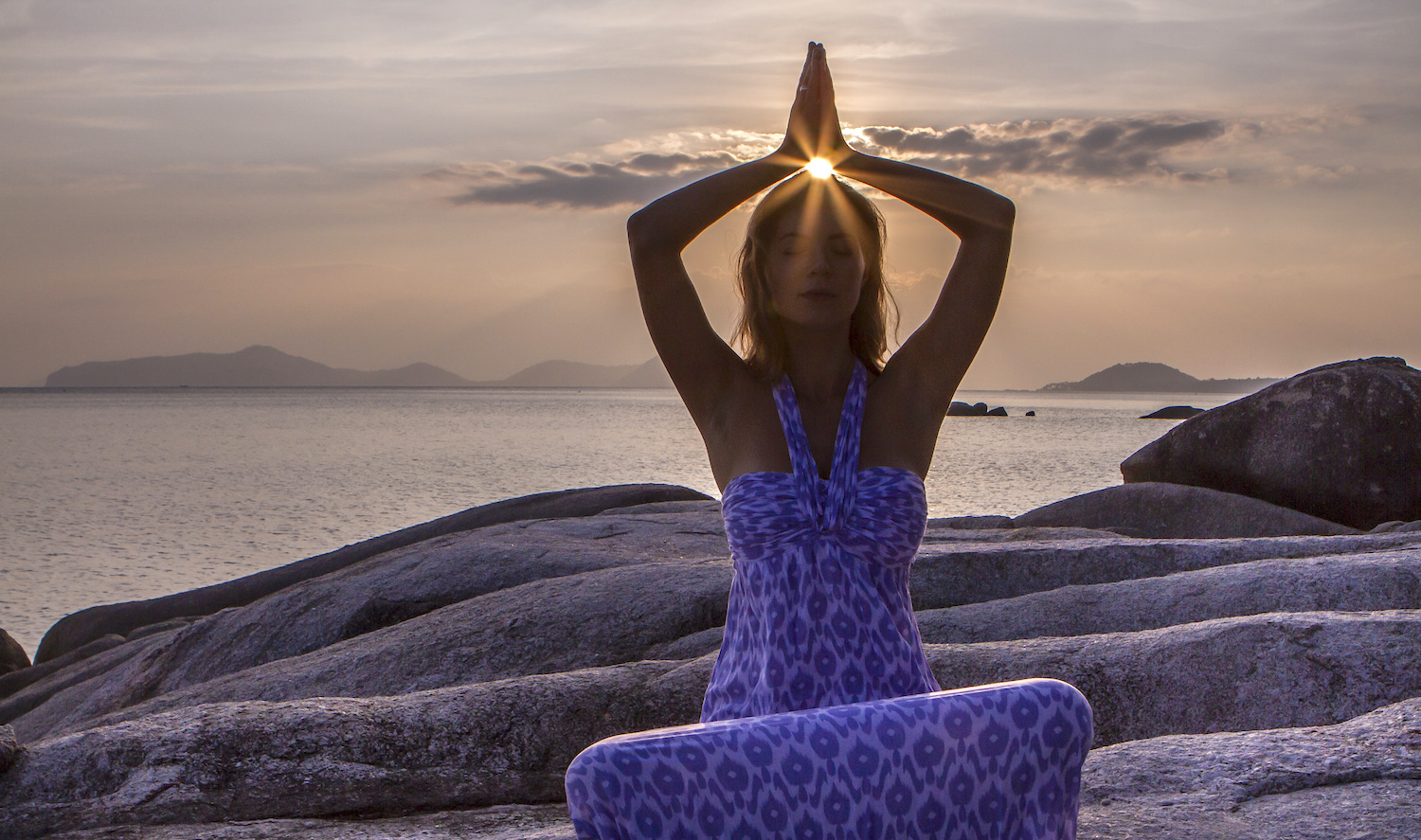 Wellness holidays for a digital detox
Executive Edge Travel's Yvonne Verstandig says there's an evident new trend in the way her company's clients are indulging in luxury travel experiences.
"A lot of people are travelling and using the experience to find themselves again.  This could mean simply reinvigorating in a beautiful destination/setting or a more profound travel journey which could include spiritual meditation, active adventures or complete health programs. That's the beauty of wellness, everyone has a different spin on it," she explains.
"There are the traditional health retreats like Kamalaya Koh Samui in Thailand (pictured above) but then there are other hotel brands like Aman, COMO and Six Senses which are now implementing a wellness component into their offering."
And 'wellness', Yvonne explains, is unique for everyone.
"For me, I'm not into the more spiritual aspect – I want the option of going on holiday to exercise, eat well and be immersed in nature.  Outdoor experiential adventure is like a form of meditation for me when I feel most alive and energized. Give me a mountain to hike, Patagonia in Chile or skiing in the Austrian Alps, and that's my 'wellness' escape as opposed to sitting in a room listening to a guru, which certainly works for others."
"I'm actually off to Portugal to attend a trade show dedicated to wellness travel.  I'll learn about all aspects of the wellness offering including nutrition, healing, mind/body balance, fitness, Chinese medicine, Ayurveda and medicinal health retreats."
Tourism NZ in touch with conservation & lodges
Speaking of getting out into nature, New Zealand Tourism is a world leader for investing in both nature and its renowned Lodges of New Zealand, set in incredible locations and owned by people who "share a deep love and knowledge of their surroundings".
Tourism New Zealand's Lisa Gardiner, responsible for New Zealand's premium business events in conferencing and marketing, told TDL the NZ government recently invested 76 million into conservation work – "conversation and our environment are things we're very conscious of in NZ," she explains.
"Our landscape absolutely attracts people to come to New Zealand and the Department of Conservation actually owns a third of the country's land mass, so it's important Tourism New Zealand has a strong link back to that."
Tourism NZ has seen a 46% increase in premium spend last year, according to Lisa.
"That actually relates to our Luxury Lodge segment who we work very closely with in that premium space. We're lucky in NZ to have had a luxury group for some years now. About four years ago we wanted to amplify the premium focus so we've had a specific focus on the luxury market."
[vc_empty_space]
Luxperience going from strength to strength
Luxperience founder Helen Logas says there has been significant growth in the event in the past six years, more than doubling in size since its beginnings with about 400 buyers and 300 exhibitors taking part. Only last week Helen sold the renowned luxury travel trade forum to US owned company Diversified Communications Australia for an undisclosed sum.
"This year we had a lot more interest from the meetings market, too: those looking for new product and new inspirations, incentives and boutique events, so that's been a major change," Logas said.
"We chose this year's theme of Through a New Lens so that we could focus on the transformation that travel can bring personally and professionally. Our visual mediums, especially via social platforms, can instil a passion for travel: how dynamic and collaborative our travel industry and how travel enhances lives even to the point of fearlessness, as those who attended the Thought Leaders Forum found out."
The Thought Leaders Forum was hosted by Tim "Rosso" Ross and touched on topics including adrenaline pumping adventure, communication tips with Australia's leading travel Instagrammer Lauren Bath, the power of collective marketing and the significant influence China has developed in digital transactions in travel.
A highlight was the keynote presentation by extreme sports husband and wife team Glenn and Heather Singleman, known for their fearless escapes over chasms, mountain ranges and urban landscapes in their flying suits. The theme of a positive attitude, persistence and courage in life and business hit the spot for Luxperience attendees.
One panel was led by Tourism Australia on how to successfully work collaboratively and another saw a panel of China market specialists highlighting the innovations in the growing luxury travel market, which can influence other tourism markets. Rick Li, Chief Product Officer at Zanadu China, a leader in luxury travel, spoke of the success of its cutting edge Virtual Reality travel experience space near Disneyland in Shanghai which is the first VR travel concept store on the planet combining 360 degree virtual reality travel experiences with digital POS terminals and "seamless integration of mobile e-commerce and social media".
"This is a space that innovatively demonstrates the future of travel in how we experience travel inspiration and retrieve information, to how we choose our holidays and bespoke journeys," Rick says.
Experiences. Simplicity. Technology driving trends
So what drives the overall trends in the luxury travel space?
"Experiences. Simplicity. Technology. People have gone from materialist items or ownership to experiences," says Regent Seven Seas' Lisa Pile.
"So a lot of people are now genuinely looking for experiences and simplicity. Our lives get complicated from time to time. You go for simplicity, you go to get away and technology is a big thing.
"We're also finding a lot of our cruises are becoming a lot younger. We get asked if we can update the technology on our ships WiFi, because we found the world's cruises have people still operating businesses and they've said, 'Look, we want to be able to Facetime our grandchildren but we also want to be able to keep connecting with our businesses'.
"The other thing that's happening is multi-generational travel and we're seeing that more and more on cruise ships as well. You're getting big groups of families travelling together for special occasions."
Executive Edge Travel is a globally renowned leader for booking luxury travel experiences/properties.
To book contact your Executive Edge Travel Designer on 03 9519 7777 or email leisure@executiveedge.com.au