Etihad Airways may only be 15 years-old but the airline has its sights firmly set on becoming the "best airline in the world" according to Sarah Built, Etihad Airways General Manager Australia New Zealand. Having the edge in the competitive aviation industry is vital for survival in a world of challenges from rising fuel costs, fierce competition, technology, and keeping up with passenger expectations, wants and needs. With one eye on the future, Ms Built tells The Departure Lounge now is the time to discover Etihad and 'choose well' with your flight experiences and lap up the steady growth of Abu Dhabi as a magical gateway to the Middle East and Europe.
Q: Sarah, welcome to The Departure Lounge. Etihad Airways is a youngster in terms of history, but is growing up quickly as far as reach and growth goes, would you say?
SB: Yes, in 15 years we've really come a very long way in what is still a very short time. We've established ourselves as a global player on the world aviation stage which we're proud of. We now serve 84 destinations in 55 countries, we have 100 aircraft in our fleet and have carried 18 million passengers in that time. We're the fastest growing commercial airline in aviation history so that really is something to be very proud of.
Tell us about Etihad's 'Choose Well' branding campaign and how that's taking the airline to another level of service?
I think the fundamentals of Choose Well are so important in terms of our evolution. In the past, many airlines have really offered the same product and services across the board to all of their guests, and what we want to do is really make sure that we offer our guests 'choice'. Travel is such an individual and personal thing and I think the more choice people have in the whole journey, the better, and the more the airline will resonate with them.
Your premium offering is pretty special, but you're not losing sight of those flying in economy as well with the Choose Well campaign, are you?
That's correct. So, if a guest is looking for a premium experience, we obviously have our signature premium cabins, whether it's our award winning business studios, whether it's our fabulous first class apartments, or, of course, the ultimate flying experience with The Residence, still the only three room suite in the sky, the premium offering will still be very much as people know it today. But it's really about giving the guests choice in the economy cabin, so then people can define their own flying experience.
Can you elaborate on how 'Choose Well' ties in for those who fly economy?
It's about unbundling the fares. It's about letting people choose and pay for what's important to them. So, whether it's choosing to bid for a neighbour-free seat or picking one of our economy space extra legroom seats. Or whether it's wanting to upgrade your inflight food and beverage with maybe a glass of champagne or some additional snacks, or choosing the limousine option, it's really about offering guests the choice for them to define what's important and what's best for them.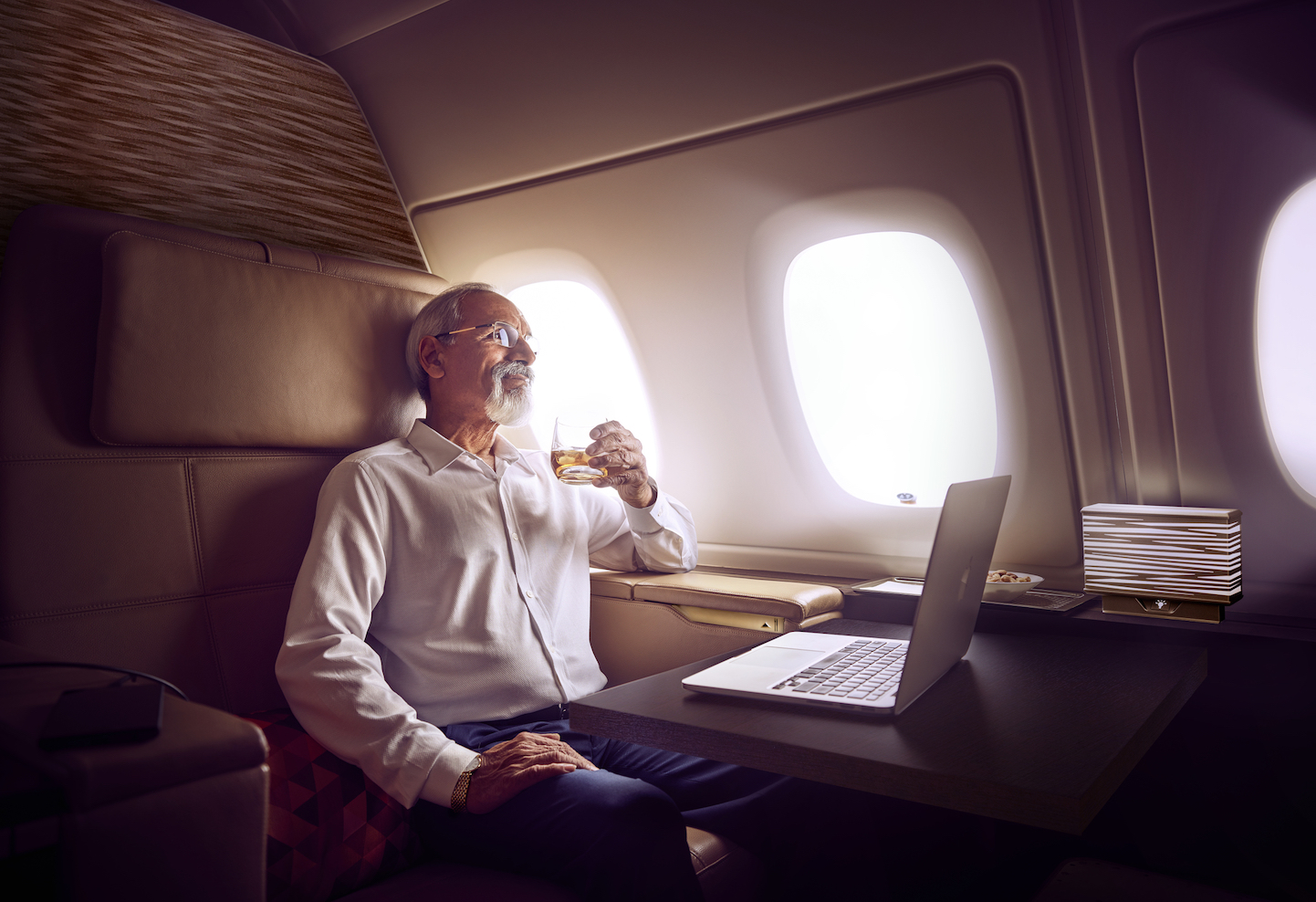 Tell us what have been some of the exciting developments?
As with all airlines, we'll continually assess our offerings, so having a look at our network and adjusting that according to market demands and competitive opportunities. For us in Australia at the moment, we very much have a focus on our three ports of departure – Sydney, Melbourne, and Brisbane. Also we've been working closely with partners such as Virgin Australia and making sure that we have great connectivity for guests from Australia and New Zealand. But in terms of the bigger picture, as I say, we're always looking at what opportunities are on the horizon. There will undoubtedly be more opportunities for Australian travellers in the future, but to give an example, we've recently launched Barcelona. So, giving our guests from Australia the chance not just to connect into Madrid, but also to Barcelona, and then the reach through co-share networks further into Europe.
Abu Dhabi is obviously becoming a powerhouse destination. It's a great stopover, but it's so much more now?
Abu Dhabi is just the most wonderful destination in its own right. I think a lot of people in the Australian market would know it as a stopover destination, and a great place to spend a couple of days. There really is something for everyone whether it's the Formula 1 Etihad Airways Abu Dhabi Grand Prix, or Ferrari World, Yas Marina, The Louvre, which obviously opened at the end of last year, and Warner Bros. World. Then there's the sun, sand, sea, culture, food… it's a destination that offers so many great things for the family, for individual travellers and really is all encompassing. I can't recommend it highly enough.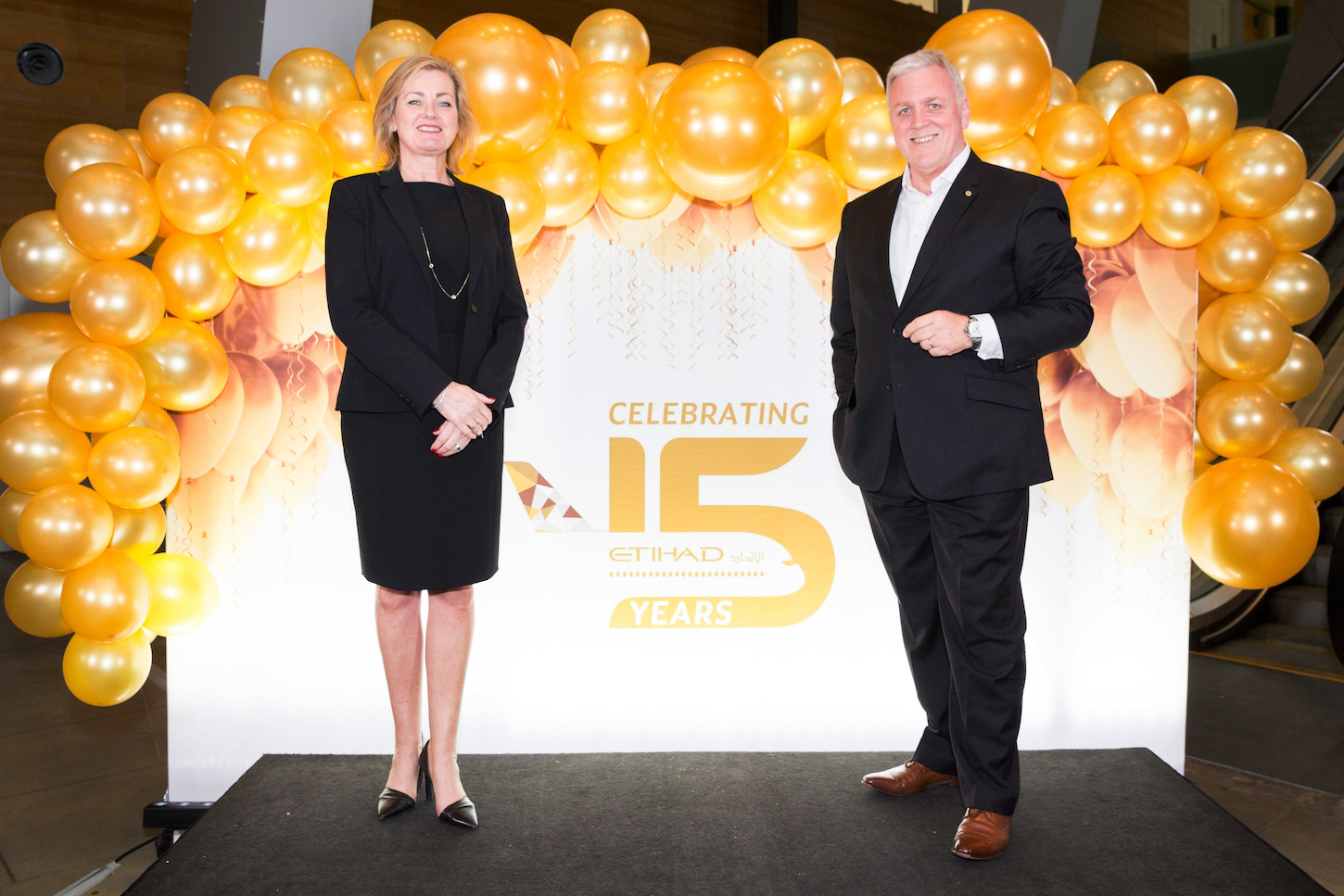 Etihad Airways' Sarah Built and Lindsay White at the airline's recent 15th birthday celebrations.
The hotel scene is hot in Abu Dhabi, too, with some exciting new openings?
So many different experiences and in quite sort of distinctly different areas of Abu Dhabi. So, again, if you're on Yas Island, there's a whole host of wonderful hotels that are within walking distance of the Formula One circuit and great golf courses, and all the attractions on Yas Island. So, Ferrari World, Yas Waterworld, there's Saadiyat Island where the Louvre's based, and beautiful resort hotels there with magnificent beaches, the turtle nesting beaches which are a sight to behold, and then obviously downtown and the hotels around the Corniche and Emirates Palace of course, and yeah just there's a magnificent array of really top quality hotels that again offer everything for the whole range of guests.
Tell us about the free stopover arrangement?
As we've mentioned, Abu Dhabi is great for a short stopover and it's great as a destination to spend a little bit more time and one of the things that is really worth thinking about is breaking up your journey. If you're travelling on to Europe, breaking up your journey with a couple of days actually as a stopover in Abu Dhabi is perfect. As part of our partnership with Hala Abu Dhabi and Etihad Holidays, we offer stopover packages. So, there are different packages for Economy, for Business, and for First, but we offer complimentary accommodation which varies as I say depending on what you're looking for, but also a lot of two for one offers on attractions. So, a really great offering, and something that more and more people are taking advantage of.
Abu Dhabi is also such a perfectly positioned gateway to Europe. What makes a transfer in Abu Dhabi better than say Dubai with Emirates?
Well, I think the region is a perfect stop-off point. So we all have a lot to offer, but in terms of Abu Dhabi, for those who are transiting at the airport and just want some time to relax, we have a wonderful selection of lounge offerings there. So plenty of beautiful, comfortable spaces for people to relax, use the spa facilities, have some great dining and just generally relax before the next flight. Of course, I've mentioned already the option of stopping over in Abu Dhabi. So, actually breaking the journey, having a little bit of time to adjust your body clock and spend a couple of days taking in the wonderful sights and attractions of Abu Dhabi itself is one of the other things that really does set us apart and is unique to the region.
As far as Abu Dhabi being a transit point goes are there any other benefits for travellers we should know about?
One of our unique features of transiting Abu Dhabi for our guests bound for the US is that you can pre-clear customs in Abu Dhabi, so when you arrive into the US you arrive as a domestic passenger. The time that you save going through customs and immigration there is just terrific and that's something that's been very much appreciated by our US bound guests.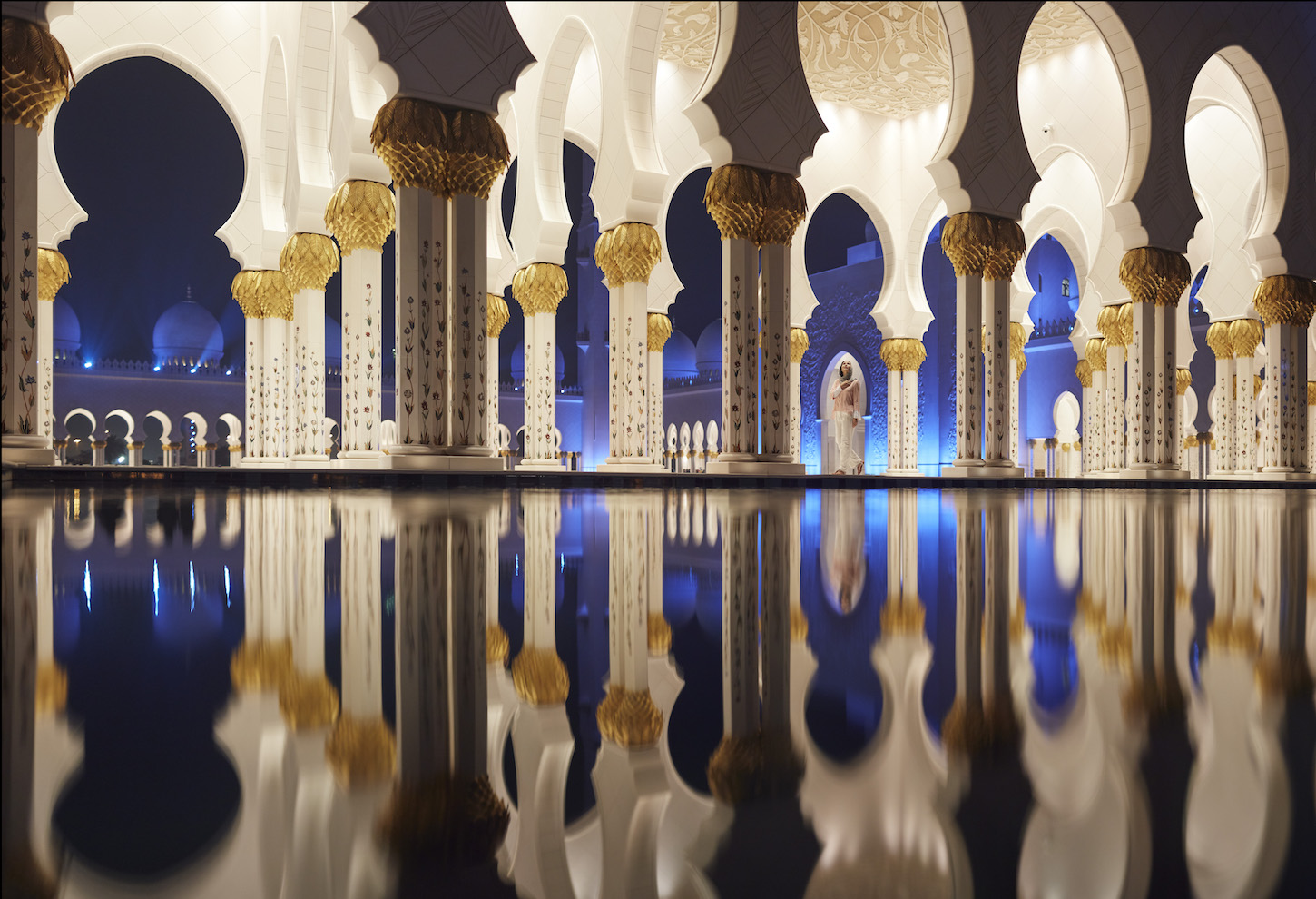 The leaders in corporate travel management for flights, accommodation and car rental