Ask Deborah Hutton for some photographic evidence of her stays at luxurious Kamalaya Koh Samui in Thailand and she's forced to apologise. "Gosh, I don't think I have any because it's such a digital detox," she says, before pointing out her annual pilgrimage to luxury retreat Kamalaya is to "rest and restore" and basically recharge her batteries.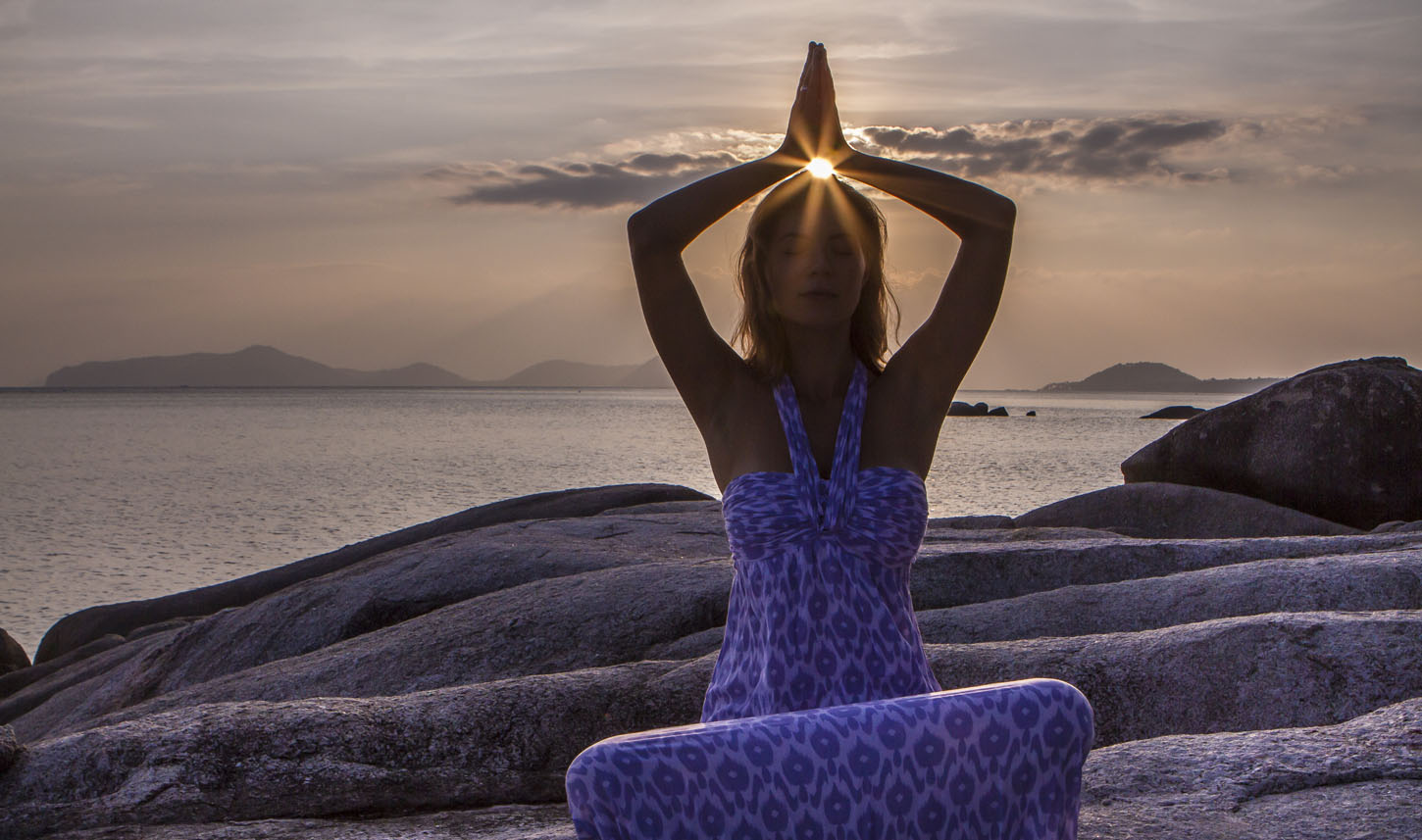 "Gosh, I don't think I have any because it's such a digital detox," she says, before pointing out her annual pilgrimage to Kamalaya is to "rest and restore" and basically recharge her batteries.
One of Australia's powerhouse sweethearts of the media landscape, Hutton is a TV presenter, editor and talented writer who is the brains behind balancebydeborahhutton.com.au and heads up Reinvention on the Now To Love Network. Speaking of "balance" and "reinvention", we're discussing the universal shift in the world of travel, particularly the on trend high-end luxury wellness experiences offered by the likes of Kamalaya Koh Samui, Thailand's award-winning Wellness Sanctuary and Holistic Spa resort.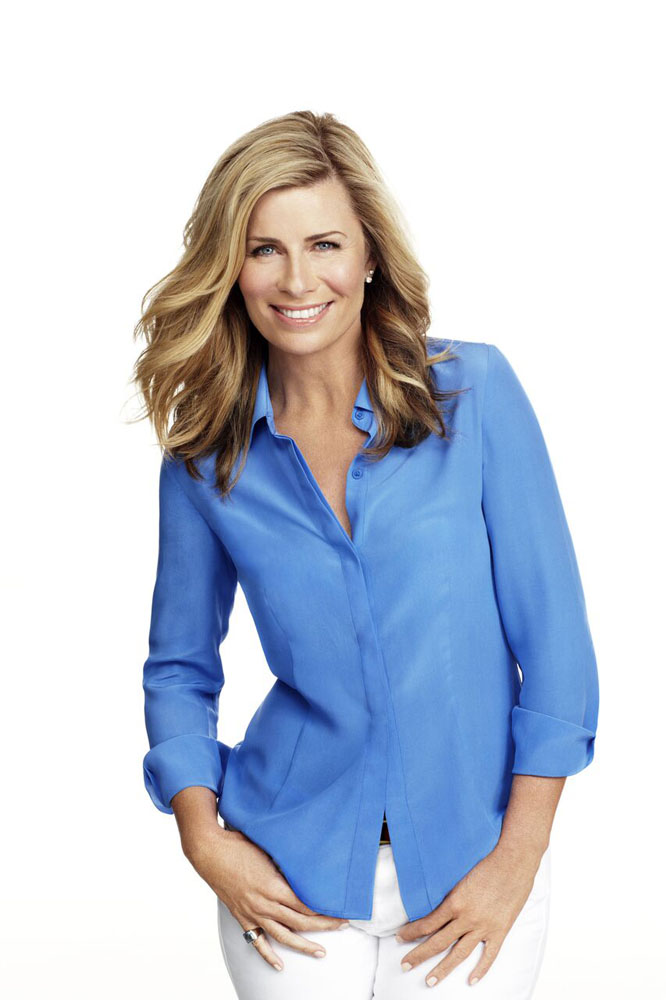 "It's a digital detox, it's obviously a wonderful escape… food wise, stop the booze, enjoy clean food, take time out, exercise, saunas and the rest of it, of course, which includes all the treatments. You come back feeling amazing."
Kamalaya heaven in Koh Samui
It's described by Executive Edge Travel luxury travel designers as a place where one can "experience a life-enriching healthy holiday with wellness programs offering solutions for detox, stress and burnout, healthy lifestyle and yoga".
Kamalaya is stunning. If you are looking for a more personalised wellness experience, its team of international naturopaths work with you to create your own health program from an extensive range of holistic medicine, spa and healing therapies. Hutton knows all about this as an Executive Edge Travel customer and smiles from ear to ear before revealing what it does for her physically, mentally and emotionally.
"Kamalaya has become an annual pilgrimage for me… a very personal journey because I go there at the end of December when all I've done is basically socialize my way through a thousand bottles of Pinot and turn into a, you know, a lunch every day and a dinner, in what is a fully social silly season that we have," she says, laughing.
"And I end up being so bloated and feel so like crap that I'm, right, I just know that if I can get to Kamalaya then I can restore myself, and basically come out of there 10 days later and go, 'Okay, that's the real Deb Hutton' at the end of the year.
"So that's my annual pilgrimage to kind of tap back into myself and I do everything. It's a digital detox, it's obviously a wonderful escape … food wise, stop the booze, enjoy clean food, take time out, exercise, saunas and the rest of it, of course, which includes all the treatments.
"You come back feeling just amazing," she says.
Kamalaya was conceived and founded by John and Karina Stewart, who will be special guests of the CT Connections Travel Group on August 29 at The Botanical in Melbourne where the couple will join CTC clients for a special breakfast function.
Their back story is incredible. John visited Koh Samui in 2000 where he discovered a piece of land that immediately captivated him with its special energy. He was especially drawn by a cave that once served as retreat and a place of meditation by Buddhist monks, and with that discovery he knew he had found a home for Kamalaya.
Since opening in November 2005, Kamalaya has been offering enriching holistic wellness programs which combine healing therapies from East and West in a breathtakingly beautiful natural environment.
Hutton is one of many enamored by the Kamalaya story.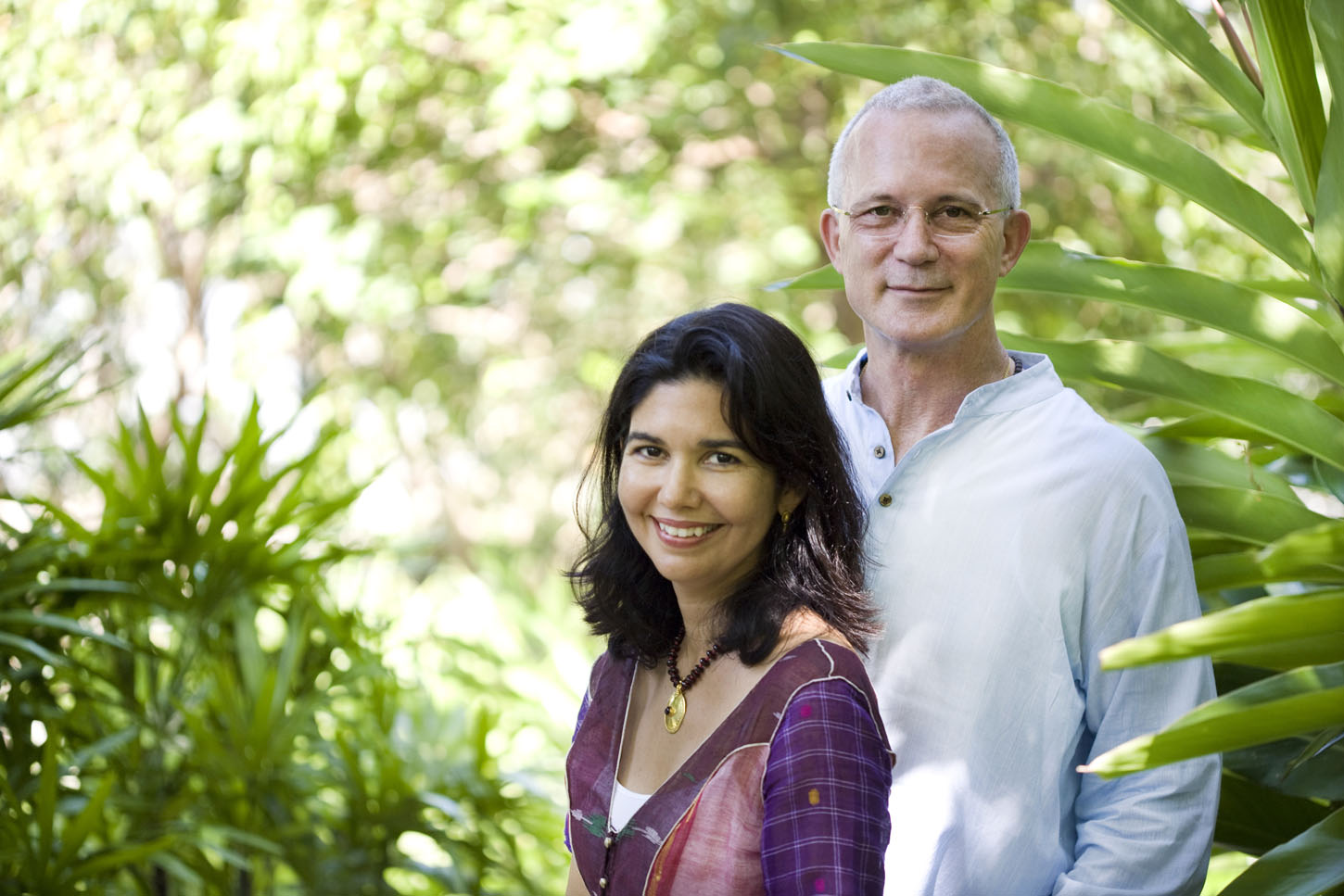 "Oh look, the story is extraordinary. I think that's why the place just has this very special, spiritual feel to it. At Kamalaya they've put their life and soul into it and it's very, very special. Very special. I love the story behind it."
It's resorts like Kamalaya, Como Shambhala Estate (hyperlink to Edge deal) near Ubud in Bali, and Huka Lodge Wellness Retreat (hyperlink to Edge deal) in New Zealand that are leading the charge to recharge, revive but bliss out on the luxury escape front. Finding balance.
Finding some balance
And finding balance is something extremely important to Hutton, which is why she followed her heart in creating balancebydeborahhutton.com.au which has a diverse lifestyle offering of content including money matters, travel, wellness and much more.
"It started five years ago as a way of really reflecting what was going on in my life," Hutton says with a more serious tone. "I turned 50 and I realised there were quite significant changes in your life. Emotionally, physically and mentally. And I was really sort of searching for answers to the future. I'm thinking, 'I'm 50 and I've got maybe 20, 30 years, and what does that look like?' Then I had a couple of major things happen.
"I had a bit of a massive skin cancer scare, and I just really felt like I needed to kind of just really tap into coaches and contributors and people who really could sort of help me with this new direction in life, and I thought, 'Well, if I feel that way, then obviously there are a lot of other women my age who feel that way'.
"So Balance was born out of that and Balance, really, does tip into these other factors in our life and there's sort of this wheel that in every part of our life, whether it be the home, whether it be our health, our emotions, our relationships, our finances, travel, whatever it is. Every element of that has to be considered in your life to have any kind of balance.
"I think women – the primary carers and nurturers in the family – get to this stage where the kids have grown up and they're considering maybe having a little bit more focus on their own life and it's like, 'Okay, what does that look like?' And how can they remain relevant and maybe tap into the things they've put on the sidelines for so long. So that's what really drives the conversation of our online community."
French wellness river cruise
Back on the subject of travel, Hutton has dipped her toes into the experiential travel side of things with her own business ventures including a Balance By Deborah Hutton food, wine and wellness river cruise, in which she assembled her team and took 120 people to France cruising from Paris to Cannes.
"We had 11 days on an Avalon little river cruise ship and I was the host, which was amazing," she said.
"We had Nick Stock who's an amazing wine journalist, he came on board and curated a couple of really special experiences with some of the vineyards and the wine makers as we were traveling down through Burgundy. And then I took a Melbourne life coach with us called Linda Mitchell who did yoga on the deck and a couple of workshops around tapping into your inner self. So that was sort of the wellness element of it, and I have to say it was very, very good. I think 'redefined river cruise'.
It wasn't without some playful excess, however. After all, there was French wine involved.
"Yes, we drank the ship dry after three days," Hutton said.
"Yet, even saying that, there were quite a number of people who got up at six o'clock in the morning and did yoga on the deck, and then meditation, so it just goes to show that you can actually have a hell of a good time and find a little bit of balance, sprinkled through with a bit of health in there at the same time."
Of course, a French river cruise doesn't mean you must stay on the water. Stepping off the boat is part of the adventure.
"Going through that area is amazing, because I'm such a Burgundy drinker," Hutton said. "So for me to go and look at all those beautiful plots of land, the very small parcels of where Burgundy wines come out of, was such a highlight for me … a personal bucket list moment.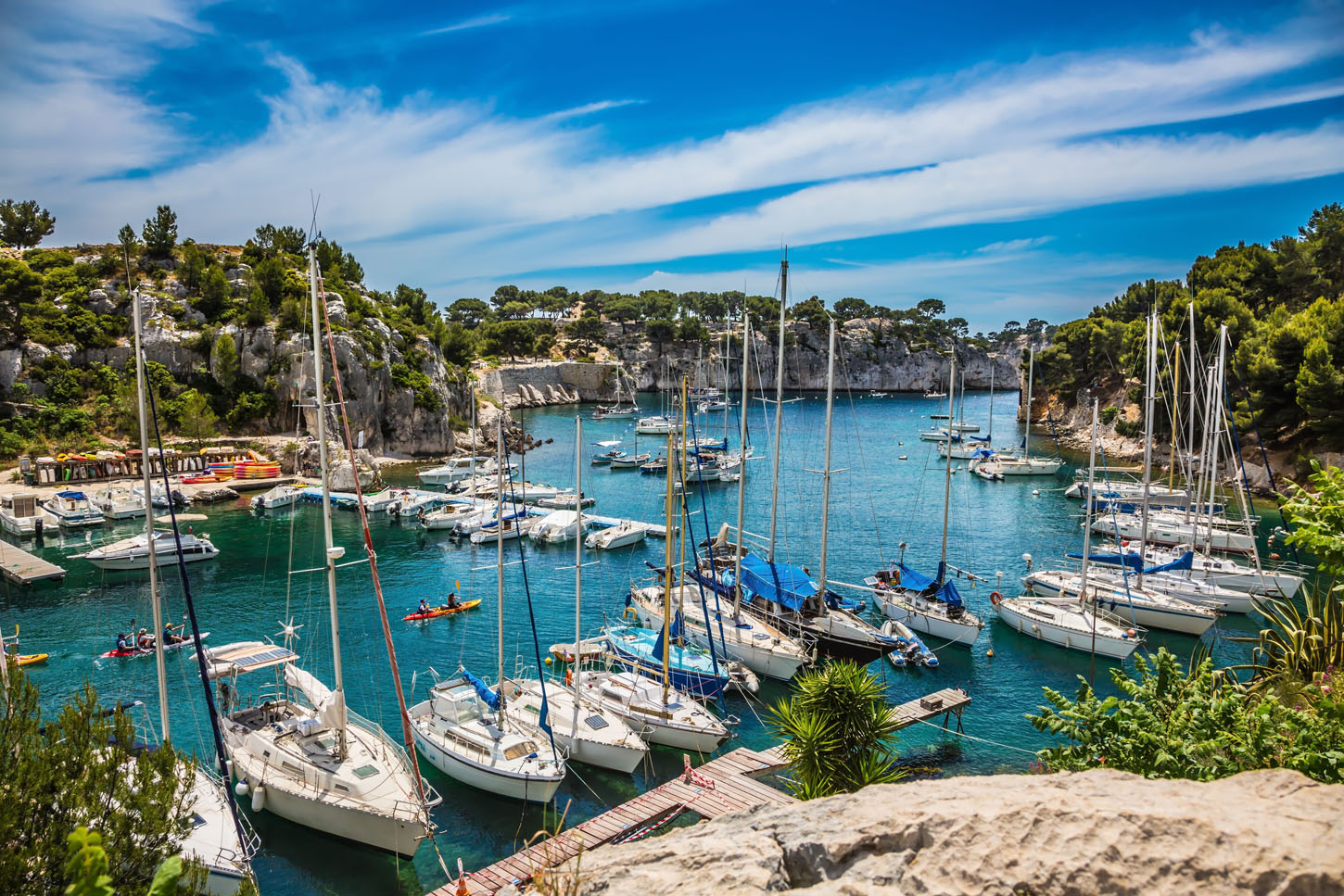 Exploring the south of France
"When we'd finished the cruise, I rented a car and then drove down to Cassis as I had never been there before. So, I took my business partner and a coach, there were five of us, and we spent the day at Cassis and it was the most magical day of just having this gorgeous restaurant called Nino's. We got a little tiny boat with this spunk of a boat driver, and we went out and we had a swim and we just went along the coast and we just spent the whole day immersing ourselves in that beautiful south of France, that energy that it has which is pretty special. So that was an unexpected but quite fabulous moment."
As for memories of travel experience growing up as a little girl, Hutton says it all began in a very simple way with humble beginnings; a world away from the type of travel experiences she's accustomed today.
"I grew up in Brisbane, so in those days the biggest holiday we had was just down the coast; we went to 'the Goldie' (Gold Coast) and in those days it was a single lane highway and we'd chug along in the 1960s and head and stay in caravan parks, and all that sort of stuff. So I remember the Gold Coast I think when it had its first 8-storey motel and I thought that was the most the sophisticated thing I'd ever seen. Of course now you can get there in 40 minutes on a six lane highway. It was a very simple life. Very simple holidays."
As for favourite Australian destinations today, Hutton is particularly drawn to the west.
"One of my favorite places in Australia would be the Margaret River region," she says. "I'd take that as probably my favorite place if I just had to sort of choose one. I love it, I think it offers everything from amazing beaches, beautiful light, great climate, great food, great wine. It's got the lot and I like the fact that it's a bit more inaccessible. I think that's what adds the charm, without sort of blowing out into high rise and all the rest of it. It's got a really lovely feel to it."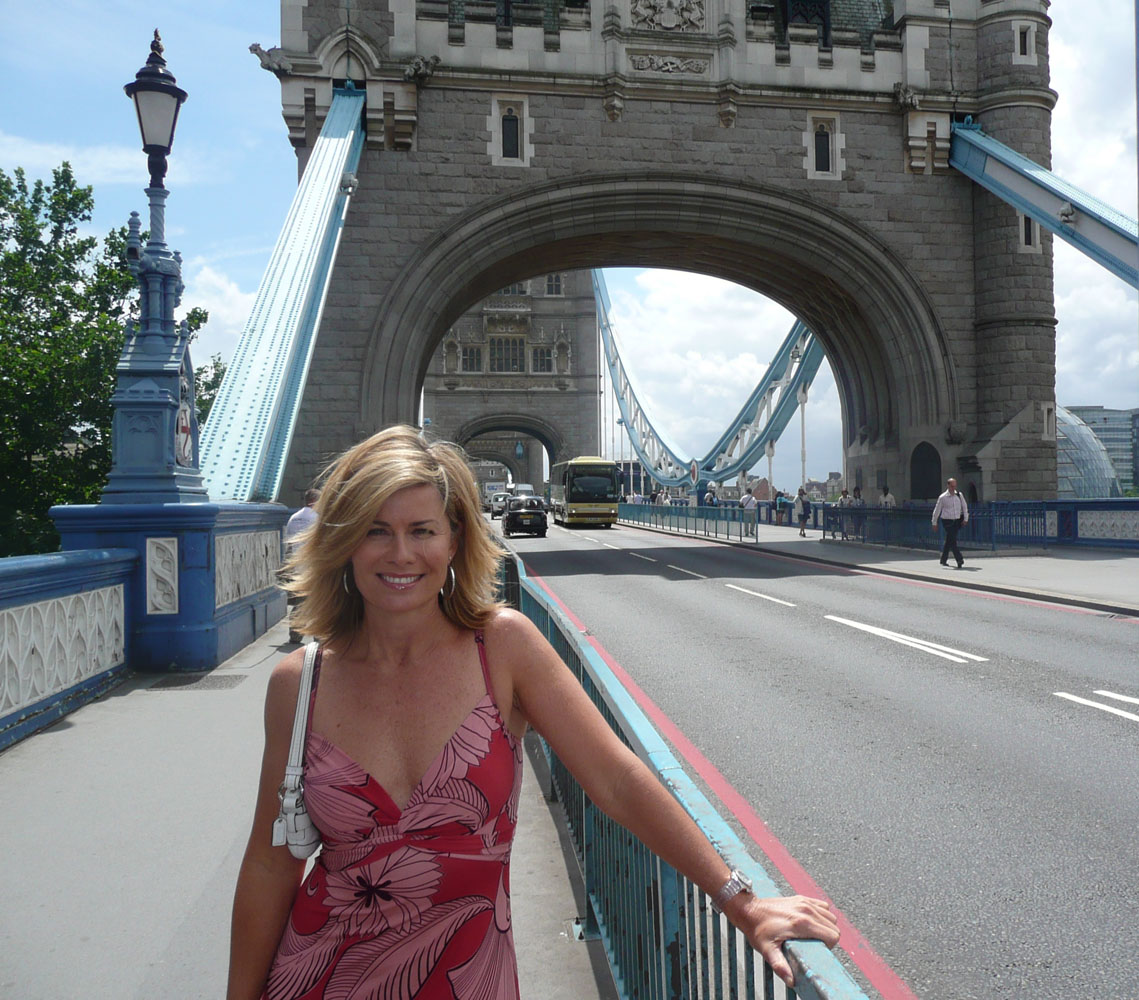 Deb's top travel tips
As a seasoned business traveler, Hutton has sound advice for those tackling long haul flights.
"I always make sure I have a car pick me up from the house. I never risk it with taxis. I think the less stress you have, the better," she explains.
"I carry my own little travel pillow. I bought it years ago from Singapore and I put it in one of those space bags and it just squeezes up to next to nothing. I always pop that in my bag with some really comfy stretch pyjama pants that I put on. So even though some airlines give you pajamas if you're lucky enough to travel in business class, that's great, but whatever the circumstances I've always got some really comfy clothes to put on. And before everyone jumps on the plane, I'm the first in the bathroom and I'm the first one to take my kit off and get my comfies on."
But wait, there's more, as the long-haul flight tips keep coming.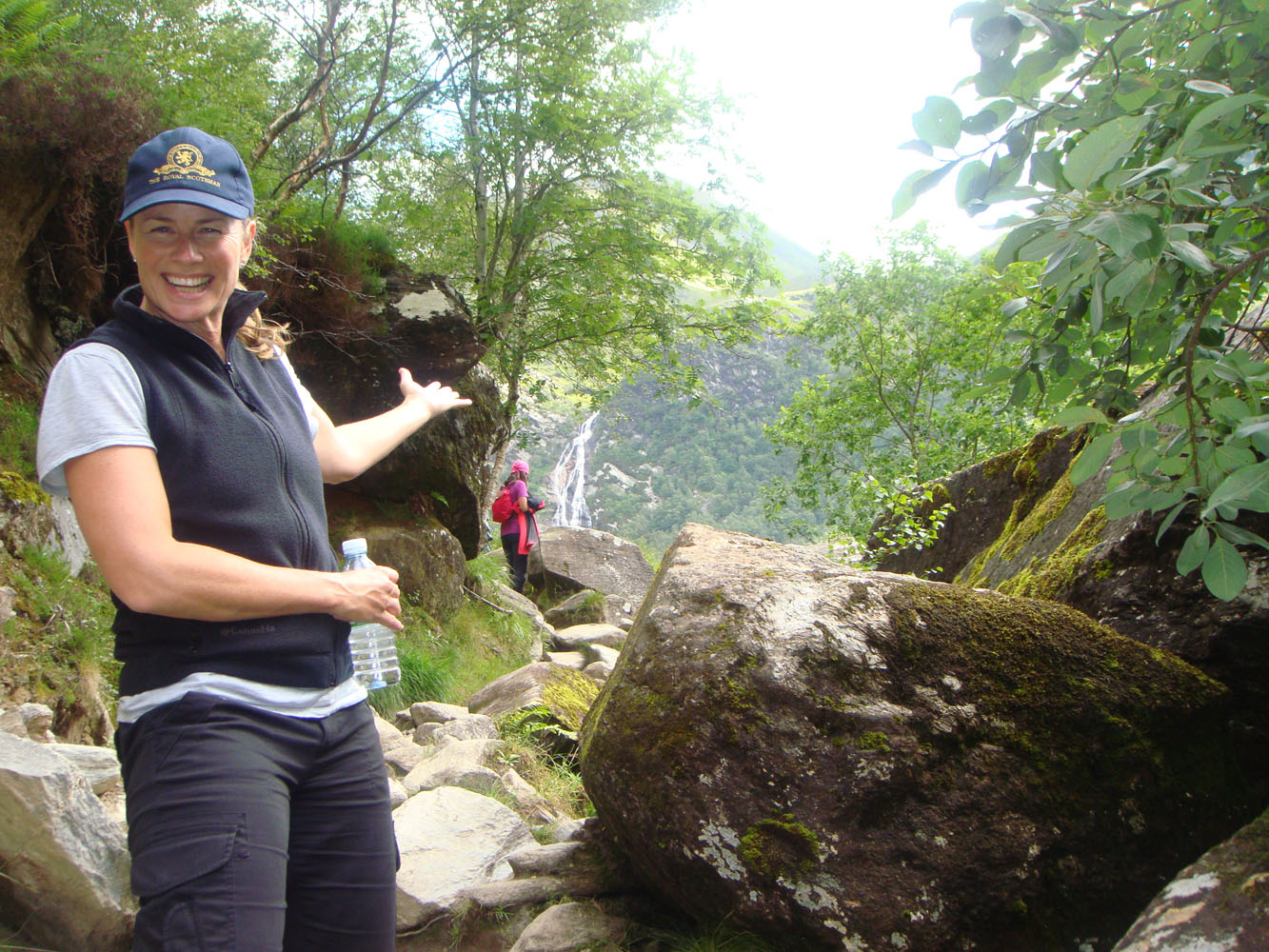 "Then I've got these great socks that keep your feet moist, so I pop them on. I don't wear any makeup, I always have lots of moisturizers and things because the air's so dehydrating. So I drink a lot of water."
So what would one well-travelled global nomad choose if given a choice of a last meal anywhere in the world, what and where would that be?
"I tell you what, my last meal would probably be a degustation… some beautiful Russian caviar with a pile of blinis and all the condiments to go with it. And then I think you'd have to have a bottle of Cristal, so if I just had that and nothing else I think I'd die a happy woman."
Hutton chooses not to reveal the dream destination for such a theoretical scenario.
"I think it's just all about who you're with as opposed to where you are," she says. "That's really what life's all about. The souls that we attract to our lives, and family and friends. I love traveling with really good mates: you find out a lot about people when you travel with them. You might know them in one regard, but when you travel with someone, you really see a different side to them.
"So I've got some pretty good traveling values … they've gotta have their game with them, they've gotta know how to drink, wake up early, be on time – no stuffing around. I like to be organized, I like to be on time, don't want to run late, don't want to have stress, I want to have fun and have a good laugh. So if you can fit in with that then you become a good travel buddy."
Executive Edge Travel is a globally renowned leader for booking luxury travel experiences/properties.
To book contact your Executive Edge Travel Designer on 03 9519 7777 or email leisure@executiveedge.com.au