Sarah Tiong almost mastered the MasterChef kitchen as a finalist in recent times and one thing in particular that will stay with her forever are the memories of getting through to the "Japan Week" special during the high rating TV series. Sarah says the experience made her "fall in love" with the country and took some time out from her dual role as a Sydney lawyer and talented chef to explain why Japan is such a special place. With Japan Airlines offering daily direct flights to Tokyo from the east coast of Australia, there's never been a better time to visit, as Sarah explains.
Sarah, tell us more about your 'Japan Week' experience on MasterChef?
Japan Week was incredible. I have a love affair with Japan. So for us to be surprised with this trip to Japan and the opportunities to cook not only in Yokocho and Mt Fuji, and to cook in a Michelin star restauraunt, well, what an adventure. The ingredients, the culture and the flavours are so different there, so for a lot of us to discover something new was really exciting.
You say you have a love affair with Japan, so tell us what you love about the country?
Japan is this huge mix of old and new. You have this fantasy of neon lights and you have this incredible natural beauty. It's really rare to find a place in the world that has a mix of that, and Japan is that place. Tokyo and Osaka are both wildly different. Tokyo was lively and bustling and adventurous while Osaka had a different vibe, it was very family friendly and a more laidback lifestyle. An immersion of food and a pride of being from Osaka just really shone through with the people there. It's an intense little bubble of culture and food.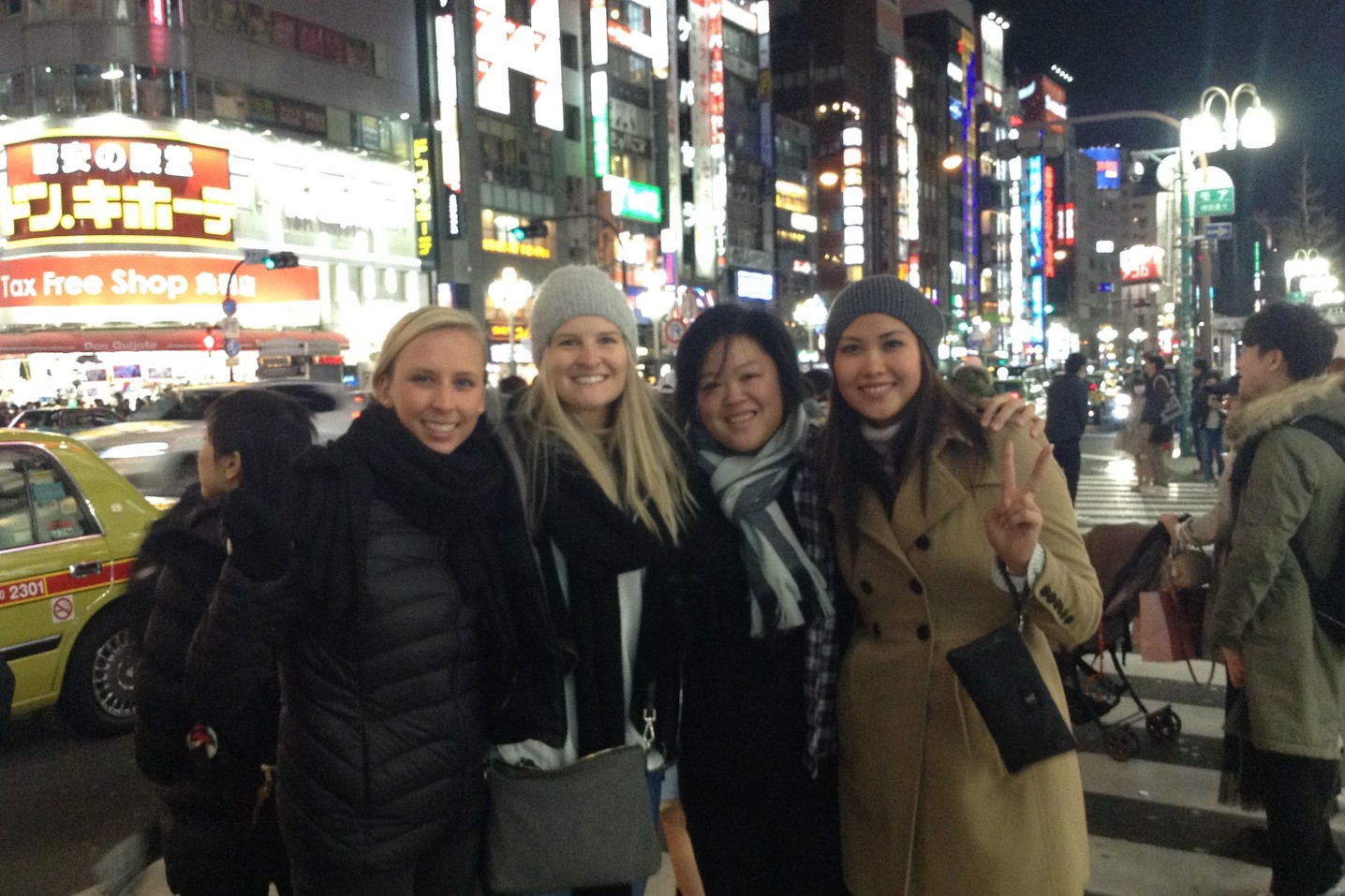 Tell us more about the Japanese culture that you experienced?
Japanese culture is like nothing else. There's a spirit of hospitality and kindness, and consideration towards others that you rarely find anywhere else. It's so strong in the big cities, Osaka especially. It's like this idea of my home is your home, my city is your city.
In a food sense, what are the must go to places?
A first-time visitor to Japan definitely needs to visit the Tsukiji Markets in Tokyo. It's incredible for sashimi, sushi, and little fried goods, things on sticks. If you're in Osaka you need to visit the Dotonbori area, Shinsaibashi, for great shopping and vibe where you can be walking down the canal, the big neon lights and you're eating takoyaki while you're strolling along, and that's an incredible feeling. In Kyoto, the Nishiki markets, oh my goodness. You stop by all these stalls and there's like these really beautifully preserved and presented little pickles – that with a bowl of steaming rice is all you need. Honestly, that's heaven.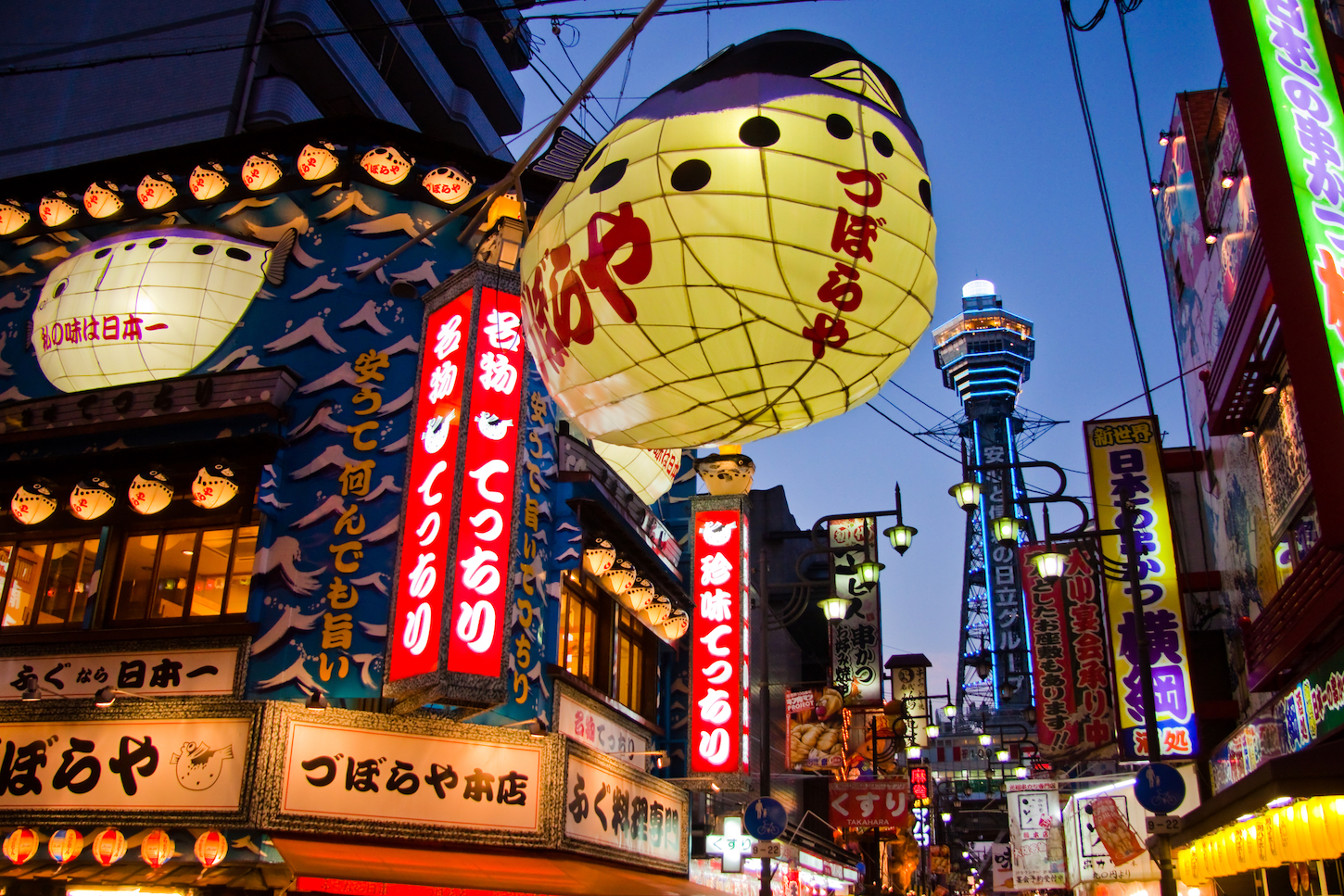 Okay, let's talk bucket list. What's on it for your next adventure in Japan?
My No.1 bucket list thing to do is to visit all the incredible sushi places. All the world class sushi places. That would be a dream.
Well that's going to be easy because getting to Japan is so accessible these days, right?
Yes, Japan is one of the most accessible places in the world. Japan Airlines, for example, flies daily from the east coast. It's so easy to get there, it's such a warm, welcoming place, it's so easy to get around the cities. Everybody is so friendly, so why wouldn't you explore somewhere new?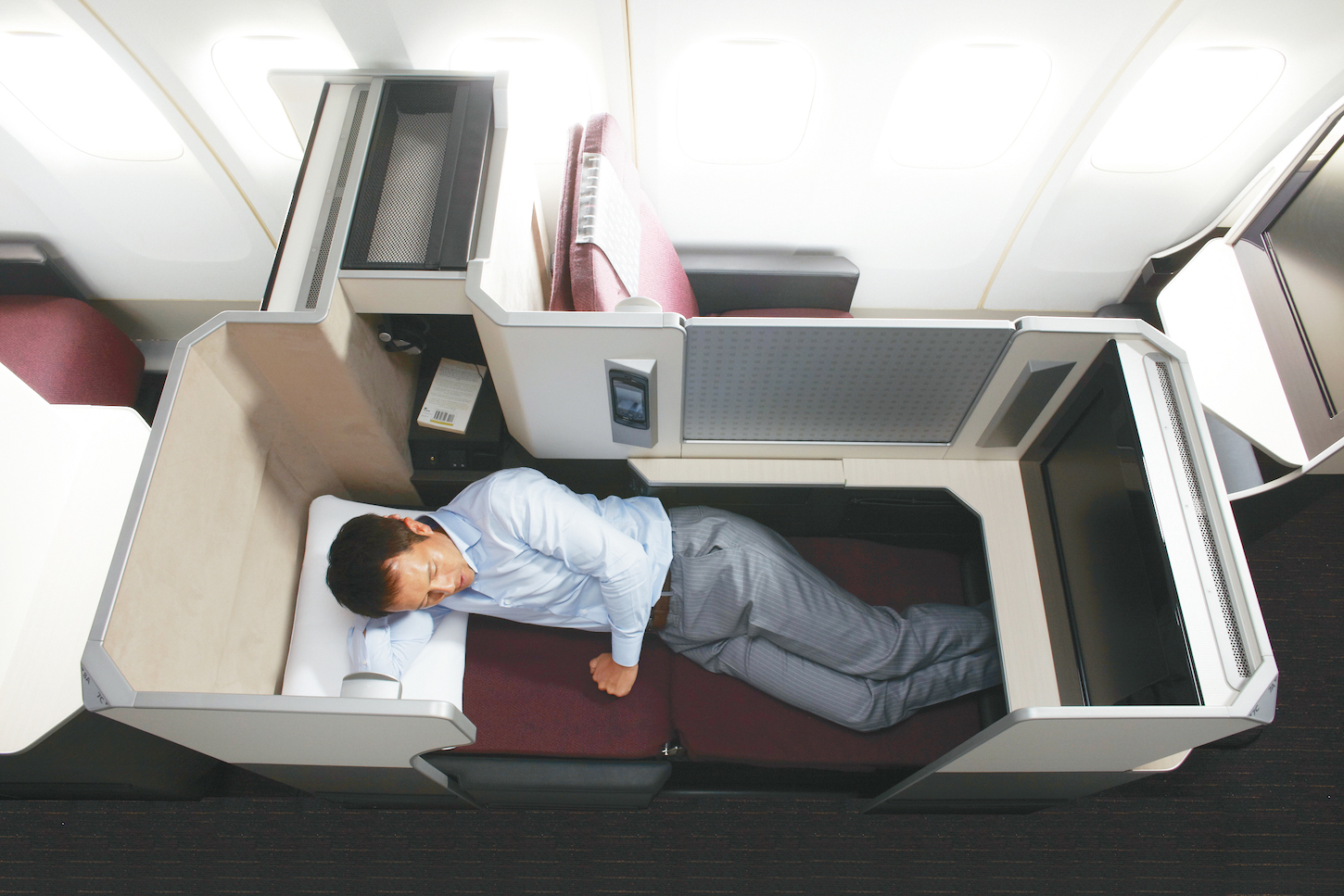 More accessible than ever: Japan Airlines flies daily and direct to Tokyo from Melbourne and Sydney.

Masterchef is aligned with a wonderful cause in SecondBite. Can you explain what that is?
We're so lucky on Masterchef to have such an array of ingredients, in abundance. But that's not to say we use all of it. So it's incredible to have an organisation like SecondBite come in and say, 'hey look, we're not putting this to waste' and let's put this to good use and lesser privileged people are going to get something out of this as well. So it's an incredible thing to be a part of that movement.
Have you any embarrassing travel moments?
Yes, actually! You know, you think you're smart by packing light and you don't take enough clothes, thinking 'okay, I'm going to have access to a washing machine, it'll be fine.' So you decide really early one morning to run the washing machine except that you forget your passport is in one of your pockets. Oh my goodness, and let me tell you, trying to get to a consulate and trying to get an emergency passport… it's a big headache and a painful lesson.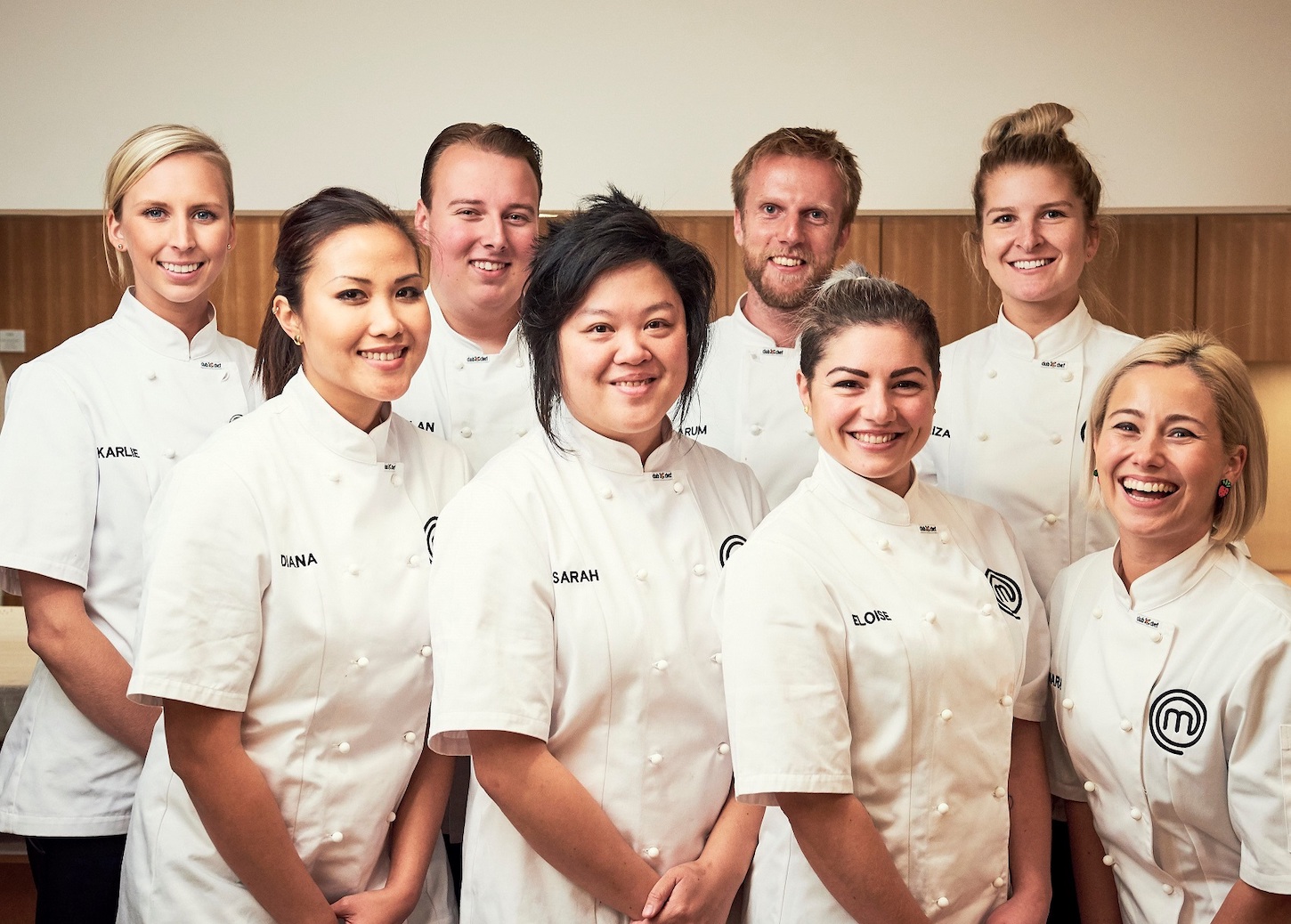 The rest of the world. What's on the wish list?
Absolutely would love to travel to Spain, Italy and Paris is in my top 3 cities. I've been there a couple of times and I absolutely love France. All the foodie destinations, really. Any place that's obsessed with food? I want to go there.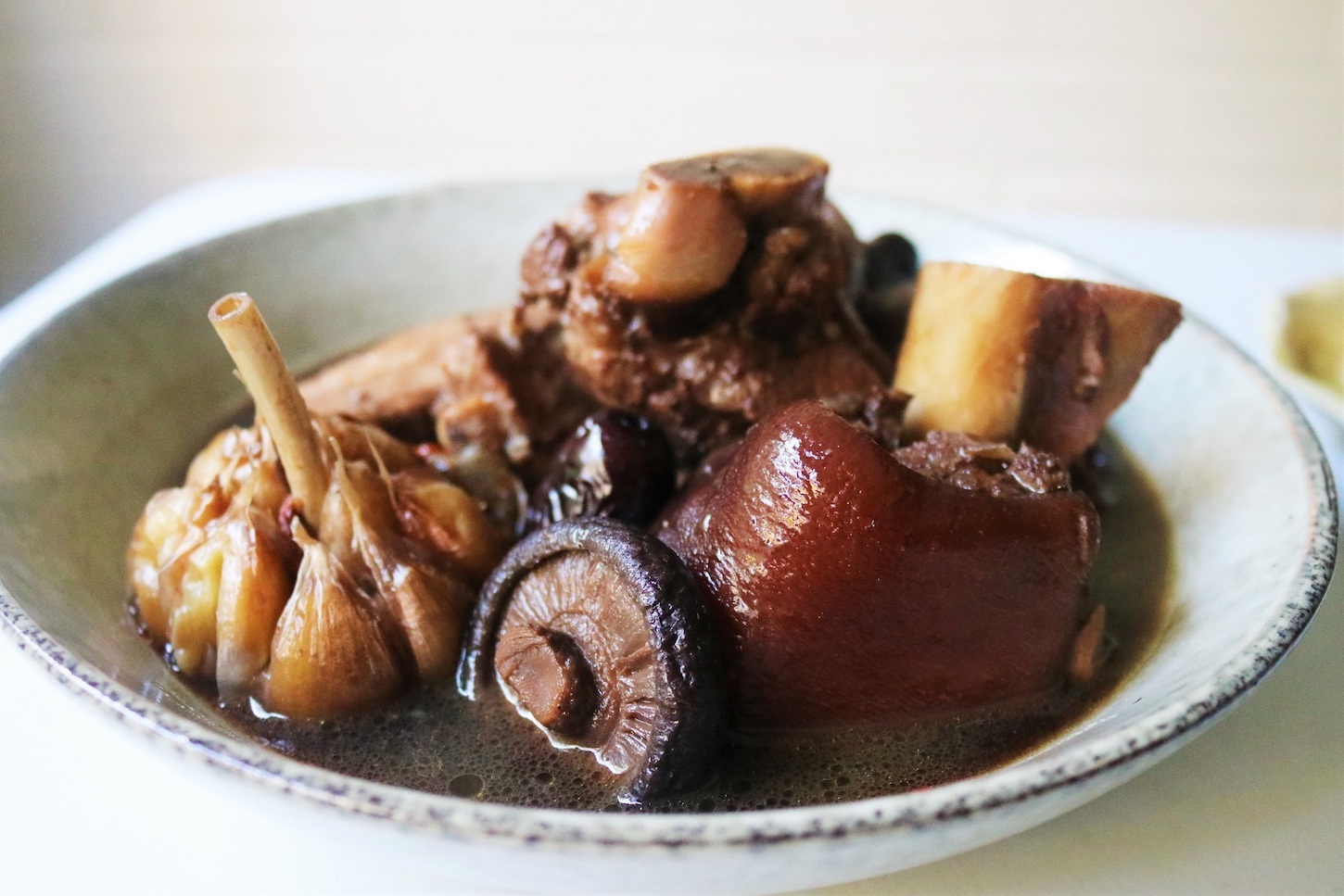 One last meal to cook on earth. What would it be?
I kind of did it on MasterChef. It's Bak Kut Teh, which is pork ribs except that I'd use pork belly. It's luxurious and warm, it's like a hug in a bowl. It's just beautiful: the smell, the aromas, the flavour… that's what I would want.
Follow Sarah Tiong on Instagram @fillmytummy and Facebook @SarahTiongAU