As Virgin Australia gives businesses the opportunity to earn status points in their nifty Accelerate travel rewards program, TDL spends time with "the Points Whisperer", aka Steve Hui, owner of iFlyFlat.com for his expert tips on business rewards and frequent flyer points.
Q: Hi Steve, or should I say Mr Points Whisperer, you've been a busy man redeeming your points. Where have you been lately?
A: Ha ha! I like to keep life interesting. Recently I was in Hong Kong, then Singapore, and I'm flying to New York very soon.
Tell us a bit about yourself and why you set up iflyflat?
My background is accounting, so I spent 18 years in commerce and the longest stint was 11 years with the Macquarie Bank and worked in accounting and finance in an outsourcing centre in New Delhi. At the time I had my first ever business class flight funded by Macquarie and I was like, 'Wow, this is how you travel.' People call you by your name and take your jacket and give it back at the end! And along the way I started looking at these frequent flyer points, sort of by accident really. You join a program, fly about three times and you get these points and go, 'wow, I can fly and get the points to fly business class with my next flight.' So that's when it first clicked that these points were really quite valuable.
You mentioned once rewards points shouldn't be about spending loads of money to get free flights, but rather it's about money that's already being spent and doing it smarter?
That's right. You want to pick it up as a byproduct. We run a business, we have bills to pay, so they are paying that money out anyway. They can actually pick up these frequent flyer points as a byproduct. The magic is because you can pick them up as a byproduct you can actually have a purpose for them. Then you can structure it so you can track these points and use them effectively. For me it's the biggest perk. The No.1 perk in business is tax deductions, but next is you can earn frequent flyer points and fly business class for next to nothing.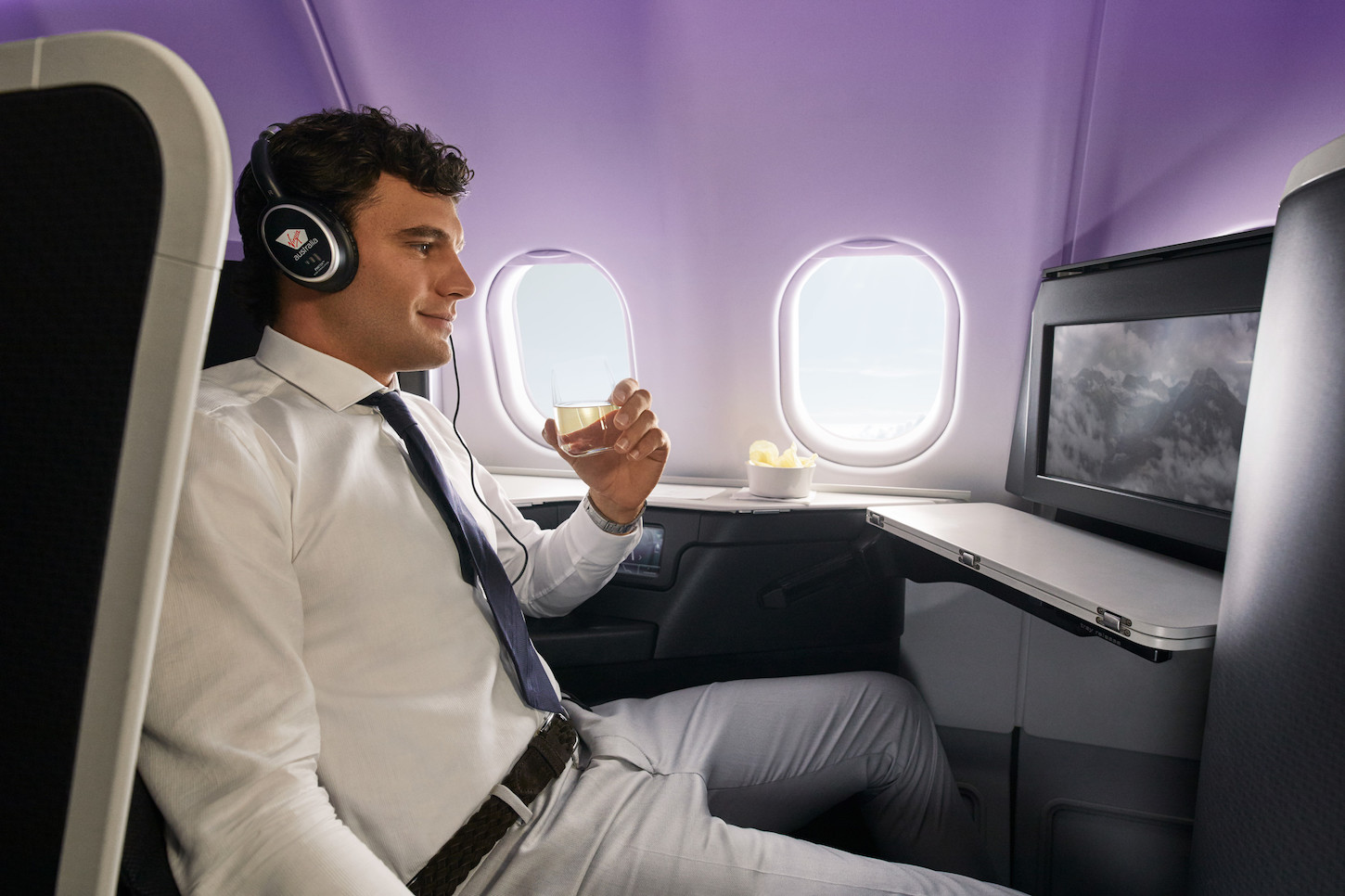 On that note, tell us your thoughts about Virgin's Velocity program, particularly the business focused Accelerate program where businesses can maximise their business savings through the program. It sounds like a no brainer for businesses to really benefit from it?
Yes, so while Virgin Australia's free to join Accelerate is more a program for businesses who spend over $20k on flights each year to get these additional benefits and discounts on selected domestic and international flights plus reduced lounge memberships. Travel credits are also given on every 12 month anniversary for the business to spend on Virgin Australia and partner airline flights.
And Velocity Frequent Flyer members continue to earn Velocity points and status points?
Yes, that's correct.  Velocity is the points program, but Accelerate is all about if a business flies then ideally they want to take advantage of the double status credits and take advantage of the discounts that come with that.
Getting back to your comment about partner airlines, while Virgin Australia flies to Los Angeles, Hong Kong and New Zealand destinations, they actually reach more than 400 destinations through partnerships with other airlines. The points can be used with the other airlines programs?
Virgin Australia has international accelerate partner airlines, including Delta Air Lines, Etihad Airways and Hong Kong Airlines. Velocity members can earn and redeem Velocity Points and Status Credits across those international accelerate partner airlines. So in real terms you can use your Virgin points when booking an Etihad flight, for example.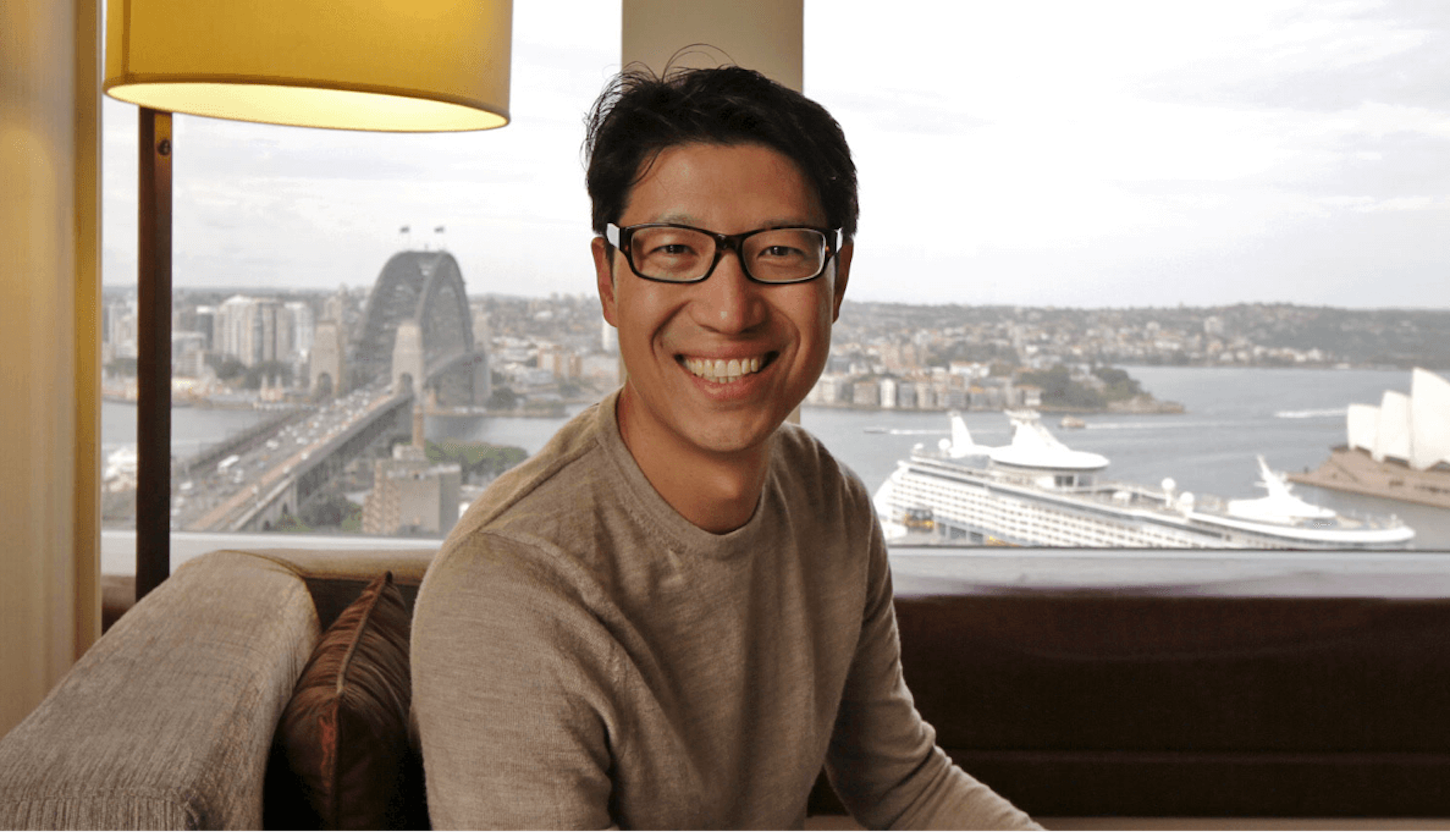 You have your finger on the pulse with credit cards obviously, so what's the best value out there at the moment?
American Express is still the highest earning points card, even after making the changes after the 15th of April this year. But compared with Visa and Mastercard they're still the highest earner per dollar. Some cards have gone up in points value and some have gone down, and people make the mistake of only looking at half the story and saying, 'my points are worth less', but every dollar you're earning are double the points so it's important to understand the full equation.
Any big tip for our readers in earning and redeeming frequent flyer points?
I've got two tips. The first one is you have to know how many points you need to fly. It's like you want to buy a Porsche but you don't know how much it is so you never really have a savings goal and you never know if you have the money or not. Therefore with the points, if you want to go to London you have to know how many points it costs to go to London. Then you know how many points you need to earn. We usually have two scenarios. We have those who can earn the points but don't because they think it costs millions of points, so they basically say 'stuff it, it's too hard.' But then we have the people who have the points already and aren't aware. For example, they may have 500,000 points but don't realise it only costs 250,000 points to fly business class. So basically, you've got to know the price and cost of points otherwise you'll never consciously utilise the points and not continue waiting for something to happen.
What's the most brilliant way you've cashed in on some frequent flyer points?
First Class. I flew from Milan back on Etihad in First on the A380 enjoying the Apartments (not the one with the butler service, which is The Residence). They're huge, and I think they were something like 203,000 Velocity points. But that was a $10,000 ticket and I'd be crazy to pay for a $10,000 one way ticket. But with Points you can claim that and it doesn't conscientiously cost that much. So it was kind of like enjoying what the 1% enjoy but without working anywhere as hard.
What's the Points Whisperer have high on his bucket list?
I really want to go to Iceland. I think it's a bucket list for me because it's so far away from Sydney and you normally wouldn't fly there if you were paying straight up money. It costs maximum points but you are basically paying no more on points to fly to Iceland than, for example, it does to fly to London or somewhere in Europe. Compare that in cash and it's not the same price.
Any horror flight stories?
Yes, about 8 years ago I flew to Los Angeles and had a connection to Vegas but left the connection time too tight, so I didn't end up getting my bags. But worse still, my bags were delayed for another two days. I have no idea where they went, and it's also other things like the amount of time you have to spend at the lost and found desk. But that's now like my worst fear so now I never allow an hour for a connection, but I allow three or four hours.
Okay, thanks for your time Steve. Can you share one last tip for business travellers when it comes to flights?
Yes, in Business and First Class you have access to an open bar, it doesn't cost any money, so you can different drinks, like a little bit of Johnny Walker, a nice wine, a bit of this and a bit of that. So you can try it for free – imagine if you did that in a bar, it would cost a fortune.
(Laughing) But obviously only on the flight home, not before a business meeting?
Well that's true (laughing).
5 For Friday - Subscribe to our newsletter
Five For Friday delivers travel reviews, news and views from all around the world. Subscribe for FREE and your chance to win monthly prizes!