"It's kind of like when you're travelling. Don't get on the tourist bus; go out and walk around. That's kind of like what triathlon is, you see it from an on-the-ground level and experience that community by being in that community for quite a number of hours on the day… you really do get a chance to experience just how diverse our country is, how big it is, and how cool the Australian spirit is when you're out there racing and trying your best." ~ Michelle Cooper, Triathlon Australia
The spirit of Triathlon Australia
There's a saying that a triathlon doesn't build character, it reveals it. There's another one that goes something like: "Almost drowned. Crashed a bike. Puked on the run. When's the next tri?"
Both sayings resonate for Michelle Cooper, the first ever female president of Triathlon Australia and its community of about 22,000. She says it's certainly a unique way of life for those in the triathlon "community". The bonuses come by way of travel experiences, she points out, saying it's a great way to not only experience some diverse destinations in Australia and throughout the world, but also to find yourself in the heart of the community wherever there's an event.
A perfect combination
"Being a triathlete and the president I get to combine my love of triathlon with using all the skills that I bring from a corporate point of view and I've been to some pretty incredible places both as president and not as president," Michelle tells TDL at Ovolo The Valley in Fortitude Valley. (We've managed to nab a few moments with the president for a quick chat before her meeting with Triathlon Australia's travel management company CT Connections to discuss some planning for the upcoming season.)
"I definitely would not have been to some of the places if it had not have been for the drive of a triathlon occurring in that particular destination. I will confess, at times I've had to look up a location and think, 'do I want to go there?', and it ends up being the best decision ever. There's no doubt now my life revolves around finding a destination where a race exists and turning that into a holiday of some kind. I'm not quite sure I've had a holiday without a bike in the past 10 years. But I like it like that."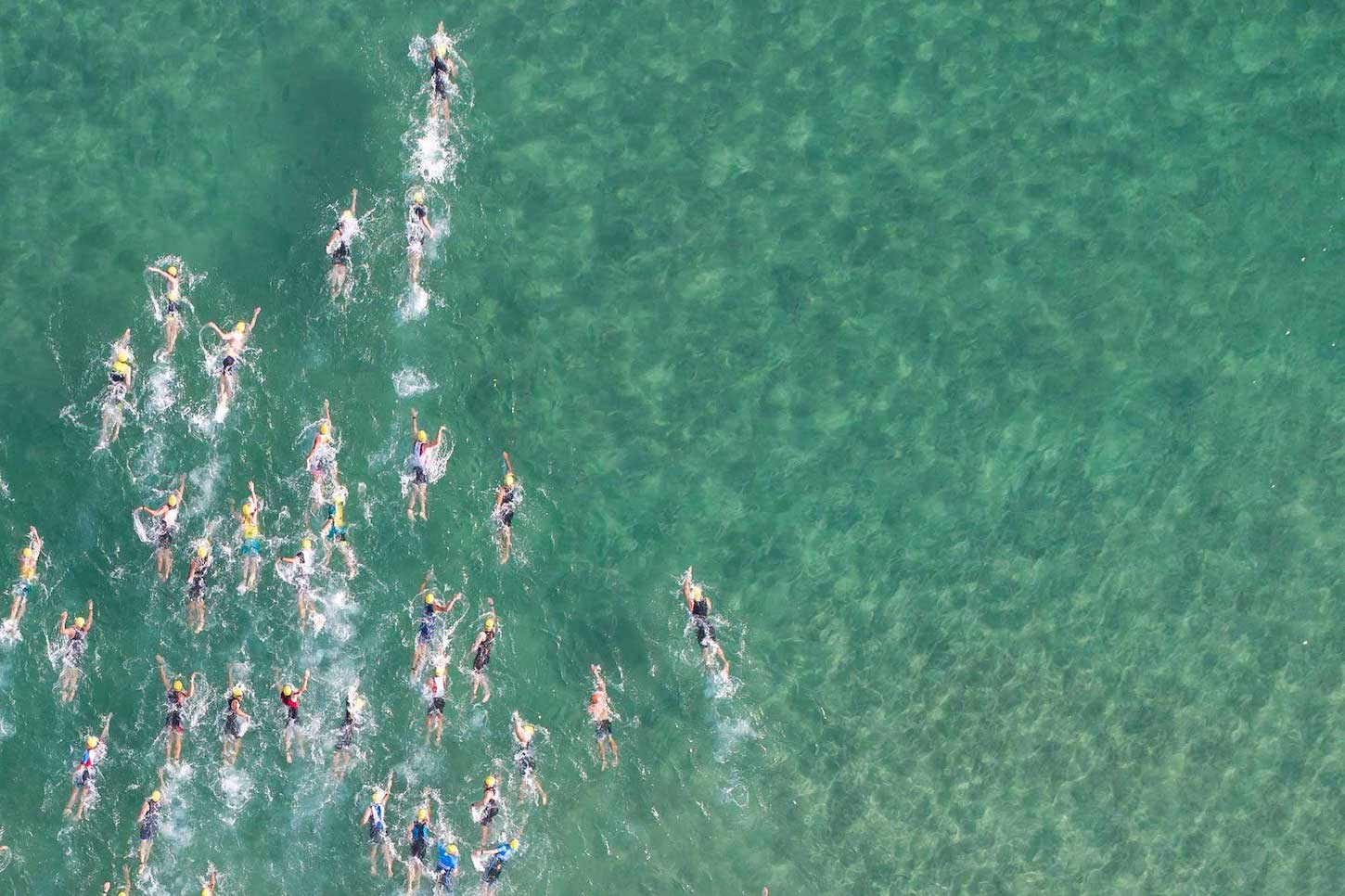 Townsville here we come
Cooper's passion for the sport as a participant is obvious, but so too is the way she embraces her position at the top of an organisation that only recently bagged bragging rights as host of the 2021 ITU Multisport World Championships in Townsville.
"Being first female president of TA, I'm pretty proud of that," she says. "It took us 40 years.  There's a lot of listening involved, and getting to know our members, which I love. It's pretty intense at times and involves quite a bit of travel, which is the fun side of things for most people but it usually means I'm preparing for something on the way. So a nice balance between using my brain and seeing some fantastic places.
"But I've got to say, I'm so pumped for the world championships in Townsville. When I raced there I fell in love with the community spirit that Townsville brought to that event. It is unlike anything I've experienced before. The fact we were able to secure that deal is outstanding. It's a huge coup for the Townsville community and a huge coup for Triathlon Australia."
Securing the ITU Multisport World Championships will also benefit one of the region's most high-profile events – the Townsville Triathlon Festival – which will be significantly expanded ahead of the world championships. The ITU Multisport World Championships are the pinnacle for the sport of triathlon and covers a range of disciplines from the aquathon to the long distance triathlon and mixed team relay.
The power of 'community'
Triathlon Australia's purpose is to enrich the sporting landscape by issuing a unique challenge anyone can accept and continuously grow, strengthen and connect the triathlon family and every Starting Line in Australia.
"Everyone in Australia has a story, they all intersect in one place – the Starting Line. They are what bind us in our shared passion for sport and our way of life," Michelle explains.
"Individually, as someone coming into triathlon later in life I had a different view of what triathlon life would be like compared to what it actually is, and I'm quite happy I was wrong with what my perception of the triathlon community would be like, I had very little knowledge of how that would work in that I looked it as a very individual sport, and selfish in terms of time and commitment, so I thought there couldn't possibly be a community spirit in something that wasn't a team sport – but I was so grossly wrong and I'm happy about that.
"It's why I've been so engrossed in the sport since day dot. The community is incredible. Our clubs are a really important part of that, our coaches are a part of that and they foster that love of community and engagement."
Aussie favourites…
Cooper says she has raced in just about every Australian location for triathlon events and loved the opportunity to find a race in fantastic destinations.
"I've been everywhere from tropical north Queensland – I've raced in Cairns, in Townsville – and all the way down the east coast," she says.
"I've raced in beautiful Jervis Bay in NSW, it's a gorgeous spot, the sand is stunning and the locals are great. I've raced in St Kilda where it's a completely different vibe and different feel of racing in Melbourne, and obviously having raced in Tassie and all the way across to Perth and Adelaide, too. They're really different locations but you really do get a sense of community and the vibe when racing.
"It's kind of like when you're travelling in a location. Don't get on the tourist bus; go out and walk around. That's kind of like what triathlon is. You see it from an on the ground level and experience that community by being in that community for (sometimes) quite a number of hours on the day. You really get a taste of what the locals bring to that whether they're volunteering or at a café cheering. You really do get a chance to experience just how diverse our country is, how big it is and how cool the Australian spirit is when you're out there racing and trying your best."
Mexican wave
With triathlon events directing her travel adventures, so where's Michelle's favourite on a global scale?
"I've raced all over the world and my favourite place, if I had to choose, would be Cozumel in Mexico," Cooper says. "I've been able to race there a few times. We've raced there for world championships. So short course ITU style racing right through to Iron Man over there and it is a stunning destination. Logistically challenging, but if you're organised, it's a great spot to go and race."
Quality travel management
Cooper says the logistics involved in the travel management component of moving Triathlon Australia participants throughout the country and overseas means a quality travel management company is imperative for smooth operations. She points out CT Connections, Australia's leading management agency for corporate travel management, understands their needs.
"It's really important you're working with a company who understands your unique needs. Whether that is you have a particularly challenging place you need to get to and they understand how to get you there, or if you have equipment, like we do, and that's a challenge in itself. We have bikes, they're not cheap and fragile, and we have to get them to a destination and often they need to be moved across flights throughout that trip. We need our travel agency to understand that and book accordingly.
"Certainly for our para athletes, that's even more extensive. They have even more equipment and it is critical they have them at the other end. I can go without my bike for a couple of days providing my race isn't the next day but they can't go without their equipment immediately. Having a travel agent where those types of important things are built into the understanding is so important and takes one less worry away."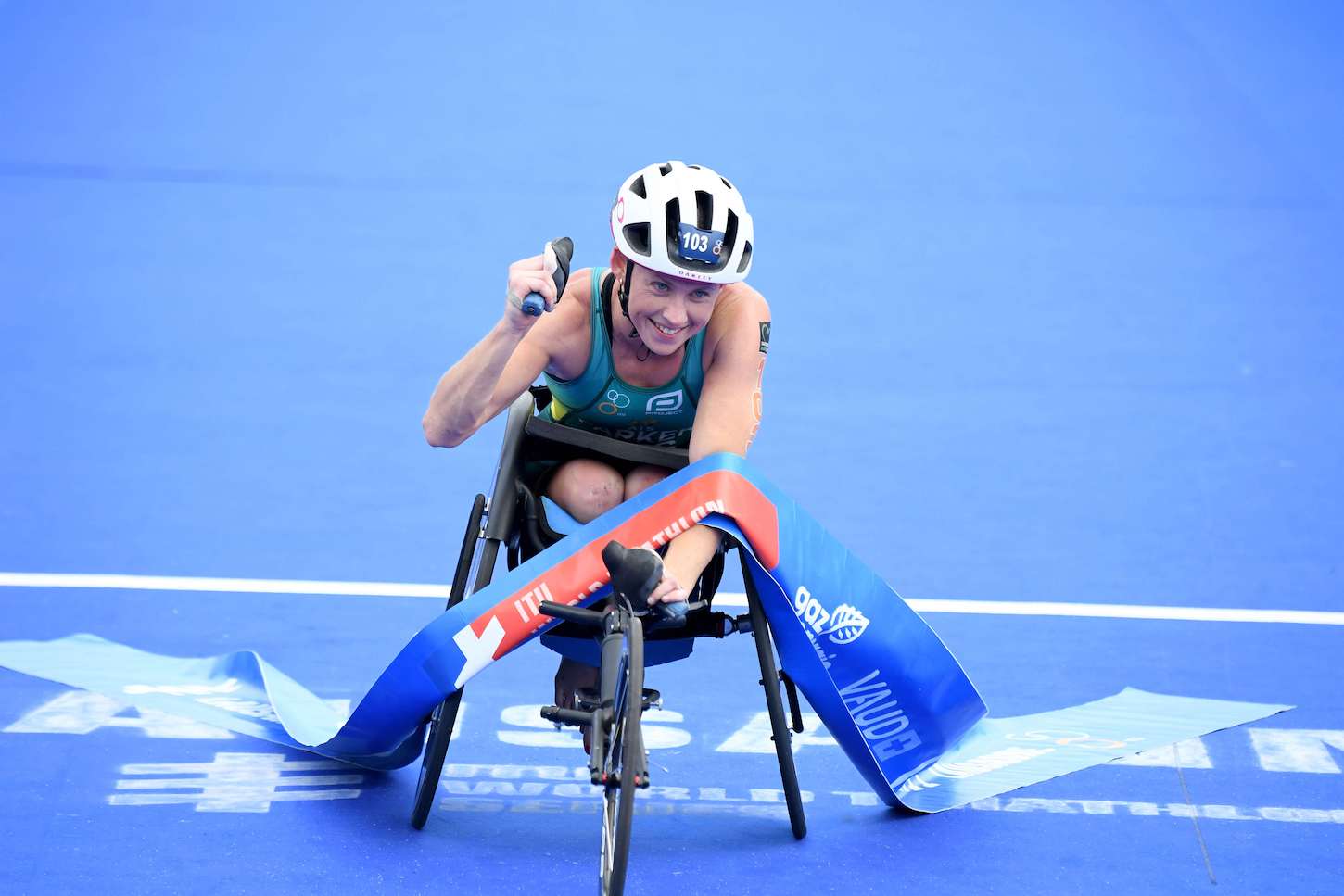 Where's the next tri?
Coming to a city near you. Some key triathlon events around Australia in the coming months.
Noosa Triathlon, November 3, 2019
Noosa Triathlon Multi Sport Festival is five-day event, celebrating sports, healthy lifestyles, fitness and fun. It's a right of passage for every triathlete and one of the biggest triathlon events in the world.
Devonport Triathlon, February 29, 2020
Another event that has been on the triathlon calendar for many years, the 2020 event will be the 35th annual event. In the past few years, the event has hosted a Paratriathlon World Cup and Oceania Elite Championships. Triathlon Australia worked with the event organisers and Tourism Tasmania in a successful bid to host a Paratriathlon World Series event in 2020 which was recently announced at the Lausanne World Championships
TreX XTri Snowy Mountains: Cross Triathlon Australian Championships, February 29, 2020
A relatively new discipline in the world of triathlon, Cross Triathlon involves a swim, mountain bike ride and trail run. Home of the 2016 ITU Cross Triathlon World Champs this course includes some of the best fast and flowing single track mountain bike trails, and gritty off road running trails found anywhere in Australia and includes a standard distance, sprint, junior, dirt kids, duathlon and aquabike courses.
Gold Coast Triathlon – Luke Harrop Memorial: Sprint Distance Australian Championships: April 5, 2020
The Gold Coast Tri – Luke Harrop Memorial has long been known as the triathlon for triathletes and pays tribute to triathlete Luke Harrop who, in the early daylight hours of Saturday January 12, 2002, as the result of a traffic incident while on a warm up ride in preparation for the second race of the 2002 Accenture Triathlon Series, lost his life. Luke was larger than life, and everybody thought, 'Ten foot tall and bullet proof'.
Townsville Triathlon Festival: August each year, 2021 will play host to the ITU Multisport World Championships
Since it came together under one World Championships in 2017, ITU Multisport Festival has been growing each year and we are proud to be hosting the 2021 events. With events including Aquathlon, Duathlon (2 distances), Cross Triathlon, Long Distance Triathlon and Aquabike not only are we set to welcome teams from all over the World, but we also expect to form Australia's largest ever Age Group team, predicting around 2000 – 2,500 people to be part of Team Australia.