A business class lounge to be reckoned with and some spectacular service scores Cathay Pacific our nod of approval for a Brisbane to Hong Kong flight.
Bird in the Sky
Cathay Pacific Airbus A350-900 with 38 Business, 28 Premium Economy and 214 Economy seats.
Where to?
Hong Kong to Brisbane, 8 hours 30 minutes.
Check In
Was simple and easy and checked in at Kowloon Train Station. The bags are then taken from there to the airport 33km away. You then don't see them until you arrive at your destination.
Class
Premium Economy. Aisle seat in a 2-4-2 layout. The pitch is 40 inches (101.6cm) and a 20-inch (50.8cm) width. I was lucky enough to get the Bulk Head seat 30H which seemed to give a little extra leg room. At 6'2" with the seat fully reclined my feet were just touching the wall. There was also an extendable foot and calf rest which essentially elevated your feet off the ground and made it feel more like business class seat, just without the fully extended recline to lie flat. There were a couple of issues with this seat. Firstly, you are just behind business class and the curtain clips right in front of you. That means crew are in and out and opening the curtain onto you. Plus, there was the general FOMO knowing that just in front of you were the comfy lie flat beds and widescreen TVs. Second issue was this is where the bassinets are located. I was lucky enough not to have anyone on my flight with a baby, but this is just something to note if you want a more relaxing flight. Overall it was a very pleasurable experience.
Lounge Lizard
I was fortunate enough to be given access to the Pier Business Class Lounge in Hong Kong, and what a lounge it is. It must have been 150m-200m long with a different component every 30m or so. Let's start with food and drink: there is a multitude of offerings available. If you haven't eaten and didn't drink enough while you were in Hong Kong already, you definitely would have by the time you had to run to the gate to catch your flight (or should I say waddle). There are your standard offerings like fresh fruit, bakery items like muffins and croissants and the usual snacking fare. They also have some great hot meal options as well like made-to-order stone baked pizza, a full Dim Sum menu including soup and noodle dishes as well as some great dessert options all freshly made. There was also a Chinese Tea House set up with a multitude of teas with relaxing music playing allowing you to relax before your flight. There were the usual bar options with beer, wine, bubbles and spirits, all served by a dedicated bar tender. And if you wanted somewhere comfortable to sit, you have about 30 different seating options. Everything from bar stools to leather couches to modern swivel chairs that seem to fit perfectly to every body type. I could seriously find myself falling asleep in the Relaxation Room and missing my flight!
Baggage
A generous 35kg for checked luggage (up to two pieces) and one carry-on case of 7kg plus handbag or similar.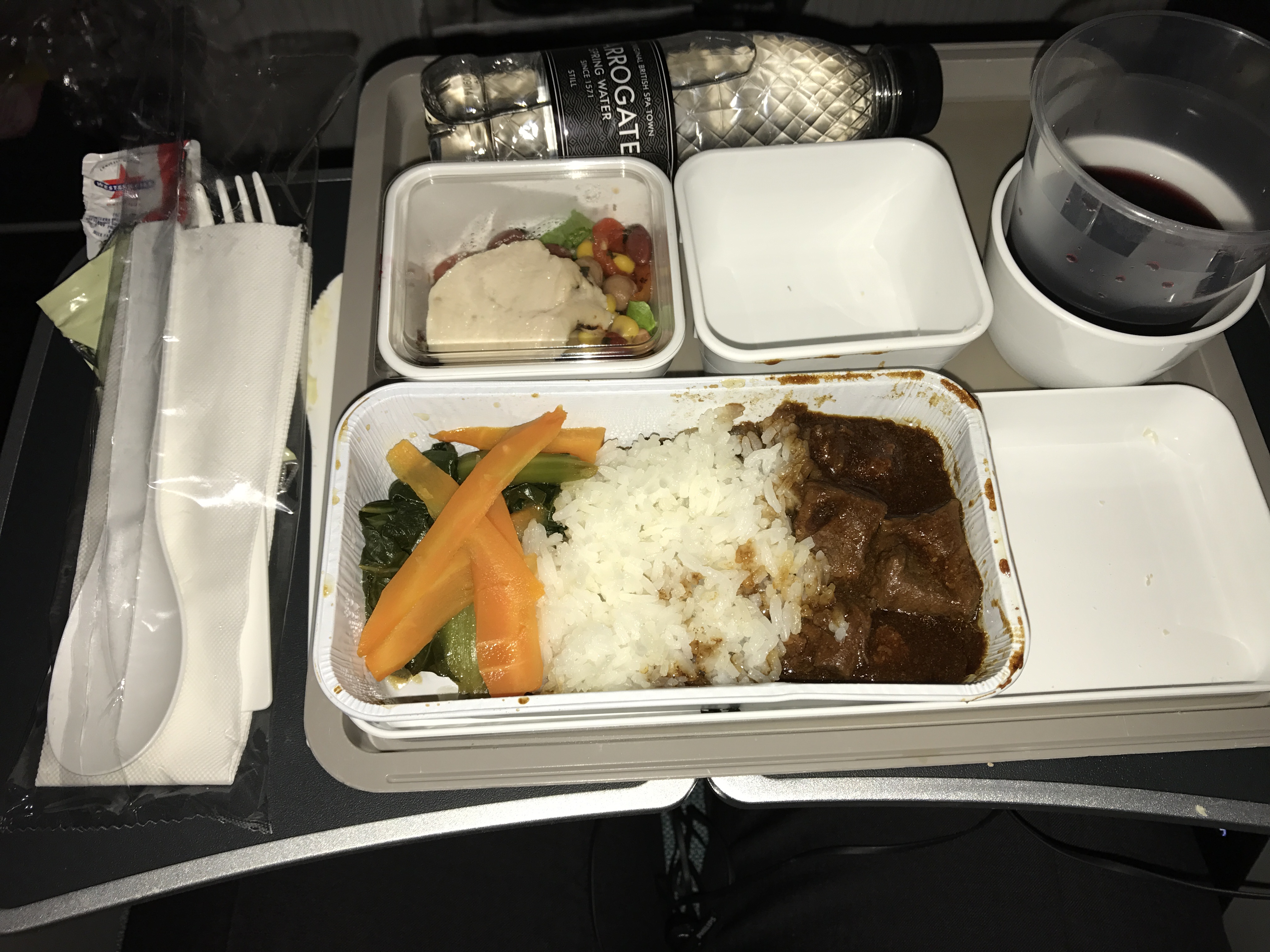 Food Facts
Compared with other Premium Economy products I have experienced, I was a little disappointed. The main downside of the service was the meals were still served in an airline tray straight from the cart, albeit plastic not tin. At least Cathay Pacific had metal cutlery which came in handy cutting my lamb chops which was accompanied with risotto and potato salad and mediocre bread roll. This was probably my only real negative experience on the whole flight.
Entertainment
The touchscreen entertainment systems had more than enough options to choose from. This included new release movies, a bunch of TV series and a large music library. Though as the screen was mounted on the bulk head, with the seat reclined it was difficult to reach. There was also a corded remote in the seat though this was not easy to navigate the modern, tiled interface of the system. Being a Chinese carrier, there was a heap of Asian options to choose from though, due to my lack of linguistic ability, I did not watch or listen to any of these.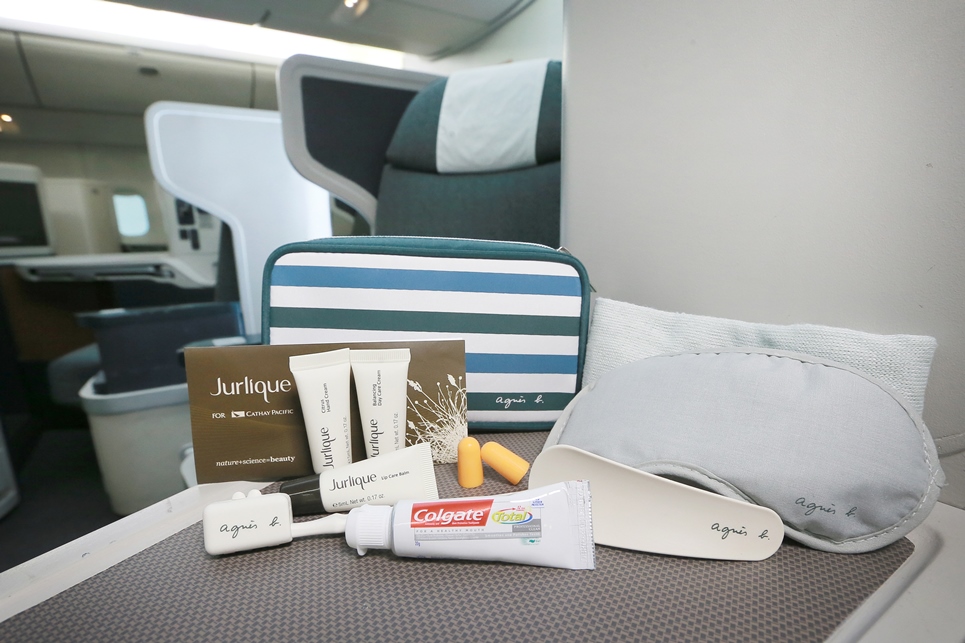 Service
The Cathay service was definitely right up there with some of the best service I have received. The crew were always friendly and nothing was too hard for them. They were there quickly when the call bell was pressed and then returned just as quick with your beverage of choice. This included your standard beer, wine, bubbles, spirits and non-alcoholic options.
Airport Vibe
Honkers airport staff speak perfect English so ask for help or suggestions if need be. The immigration process was standard for a large international airport. Lines at security and then lines at immigration. As always, there could have been a few more desks open to help with the congestion but the process still flowed well. Once "inside" the terminal is huge and depending which gate you are travelling from, you may need to catch a train. There are plenty of duty free options and food variety but as I had lounge access I did not try these food offerings. Just make sure you give yourself plenty of time to get to the gates as some of them can be quite a walk.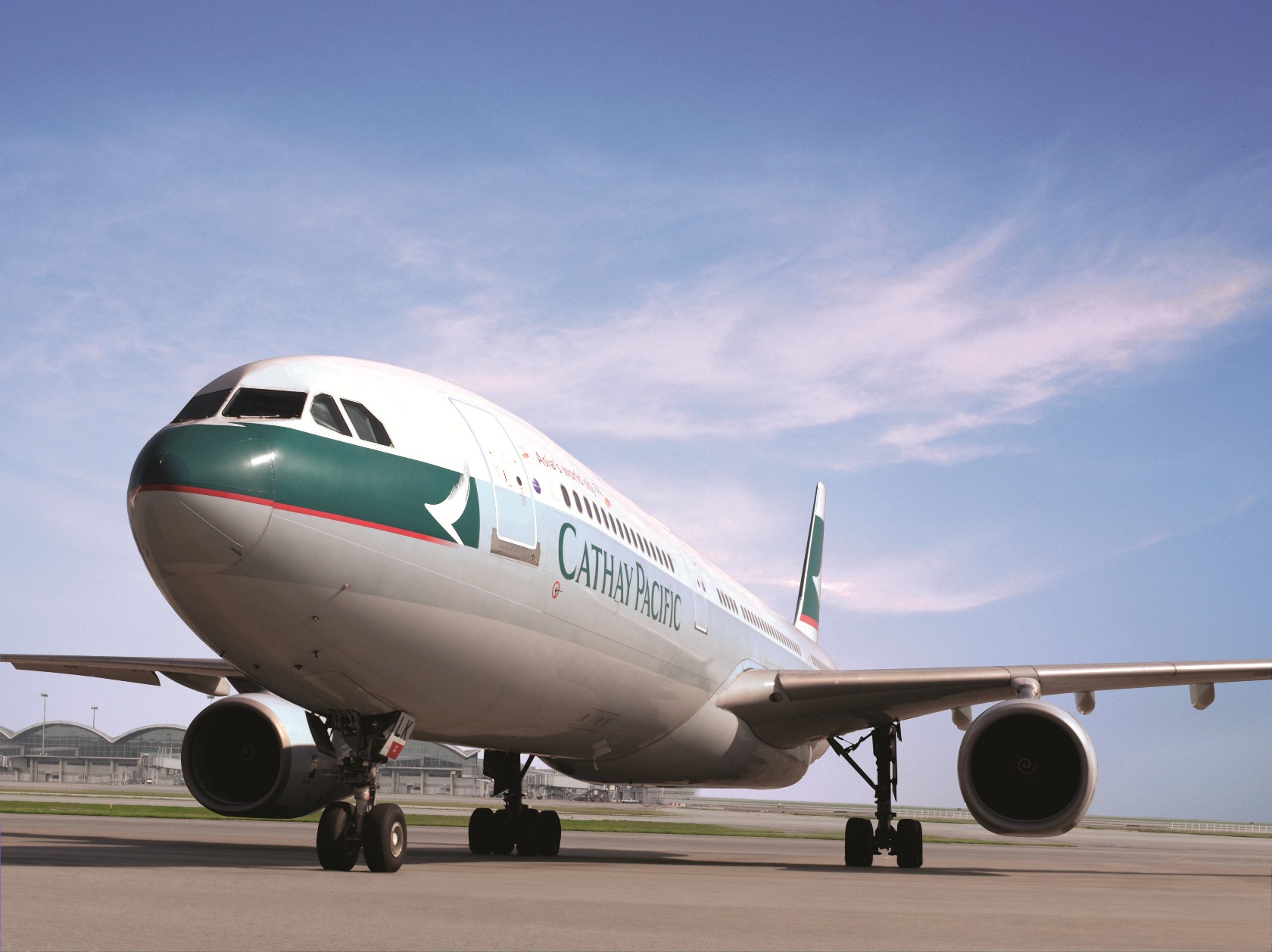 Point of Difference

The Catchy Pacific staff could not be faulted. Everything that was asked for was delivered, and then some! The aircraft itself was brand new and ultimately felt very clean. Even towards the end of the 8.5 hours, the bathrooms were more than clean enough to not worry about feeling like you need to disinfect yourself after getting back to your seat.
How Often
Four times daily from Sydney and Melbourne and daily from Brisbane to Hong Kong.
Call your CT Connections travel advisor today for all your travel arrangements.