Pete Murray admits his work allows him to discover great places. Music moves him, so to speak, from playing tunes in The Maldives – and catching waves on a surfboard or scuba diving underneath them – to discovering coastal gems on his native soil during a national tour. The singer/songwriter is still exploring new places through his work… and new sounds.
WELL travelled popular Aussie singer/songwriter Pete Murray is the type of bloke who can't stop talking when asked what his favourite Australian travel destinations are.
After all, he's a business traveller who is the process of completing an extensive acoustic national tour with final shows rolling through country NSW in coming weeks. He's certainly been around the traps.
While he loves nothing more than kicking back with family in his hometown of Byron Bay on the NSW far north coast, he says having to travel with work is a convenient by-product of being one of this country's premier music artists.
"I've been to a lot of great places," he says, during filming on the outdoor yoga deck at Elements of Byron resort that overlooks sweeping views of the South Pacific. Elements was the resort setting for Murray's other sideline business, Music & Movement Escapes, with fellow muso Benny Owen… but more about that later.
Pete soon gets on a roll with his favourite places Down Under.
"Broome's amazing," he adds. "Then there's the west coast of Australia, and there are lots of great places there: Margaret River and even just Perth and Freo (Fremantle). For a city, Perth is a great place. Having that beach right there is beautiful."
He's on a roll…
"There are also a lot of great places in Queensland up north," he continues. "Cairns is a really great place, the Great Barrier Reef, the Whitsundays … where do you stop, you know? Victoria. You've got the Mornington Peninsula which is pretty incredible. Australia's pretty amazing, you've got everything… you have surfing, snow skiing… everything. I could talk about it all day."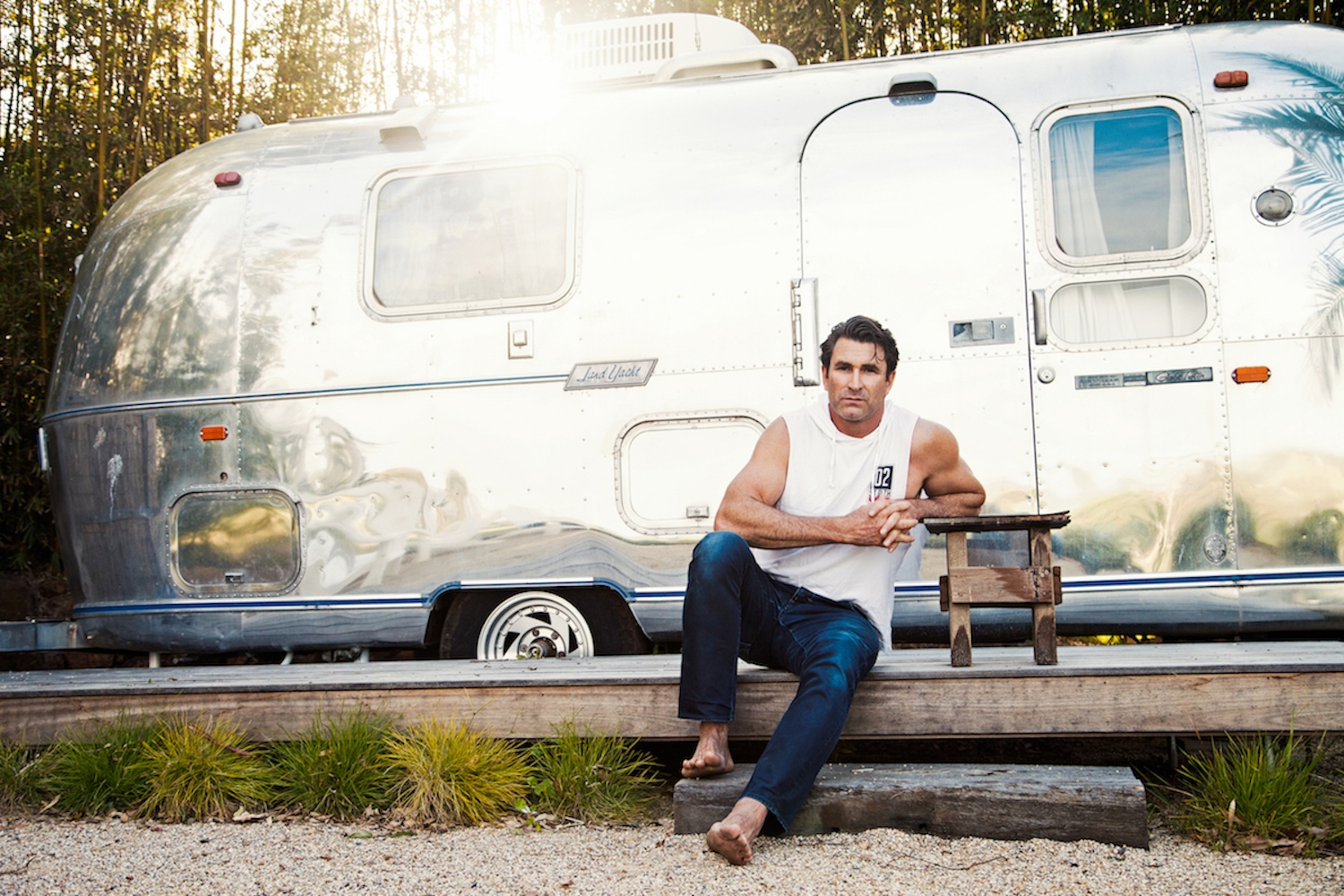 Catching waves in the Maldives
That's my queue to interject so we raise our sights and talk about his favourite travel destination on a global scale.
"It would be pretty hard to go past the Maldives," he says, smiling. "Just recently I spent a week there. I didn't turn the TV on once. You're up in the morning, you're in the surf, then straight away you've got brekky and then you're in the surf again. Then you have lunch and you get back in the surf again. So I was having three surfs a day, and if the surf's not working at Kandooma resort where we stayed, we'd go further up the coast to surf break like Jails, to Sultans, to Cokes.
"And even then if the surf isn't happening you go and do some scuba diving. There was stuff to do the whole time and having that crystal clear water is just stunning, it's really beautiful, and the weather's great so it's hard to beat."
Home is where the "Heartbeats"
Pete Murray's story is the stuff of legends. A rugby union star on the rise, a nasty injury put an end to that before he taught himself how to play an acoustic guitar and recorded an indie CD that he sold after shows from the back of his Kombi Van.
His debut album, Feeler, led to his categoric rise in becoming Australia's most popular singer/songwriter in 2005. For more than a decade, Pete and his band have sold out repeated homeland tours, headlined festival performances in Australia and overseas. His music is still relevant and only recently his hit single Heartbeats was remixed by Peter Mayes from dance music trio Pnau.
While he may be on the move a lot, his heart is where his home is, and the film clip for Heartbeats is set on the beach in beautiful Byron Bay (see video above).
"I've got my studio here in Byron, so as much work I can do here at home works for me," he tells TDL. "I've got my wife Mira and three kids – Charlie, 14, Pedro 11, and Saachi is 6 months old. And if you could shoot something here, why wouldn't you? It's beautiful. The clip's about lost love and it's a great spot to shoot something with some nice moments on the beach."
Check out our Celebrity Traveller interview with Jimmy Barnes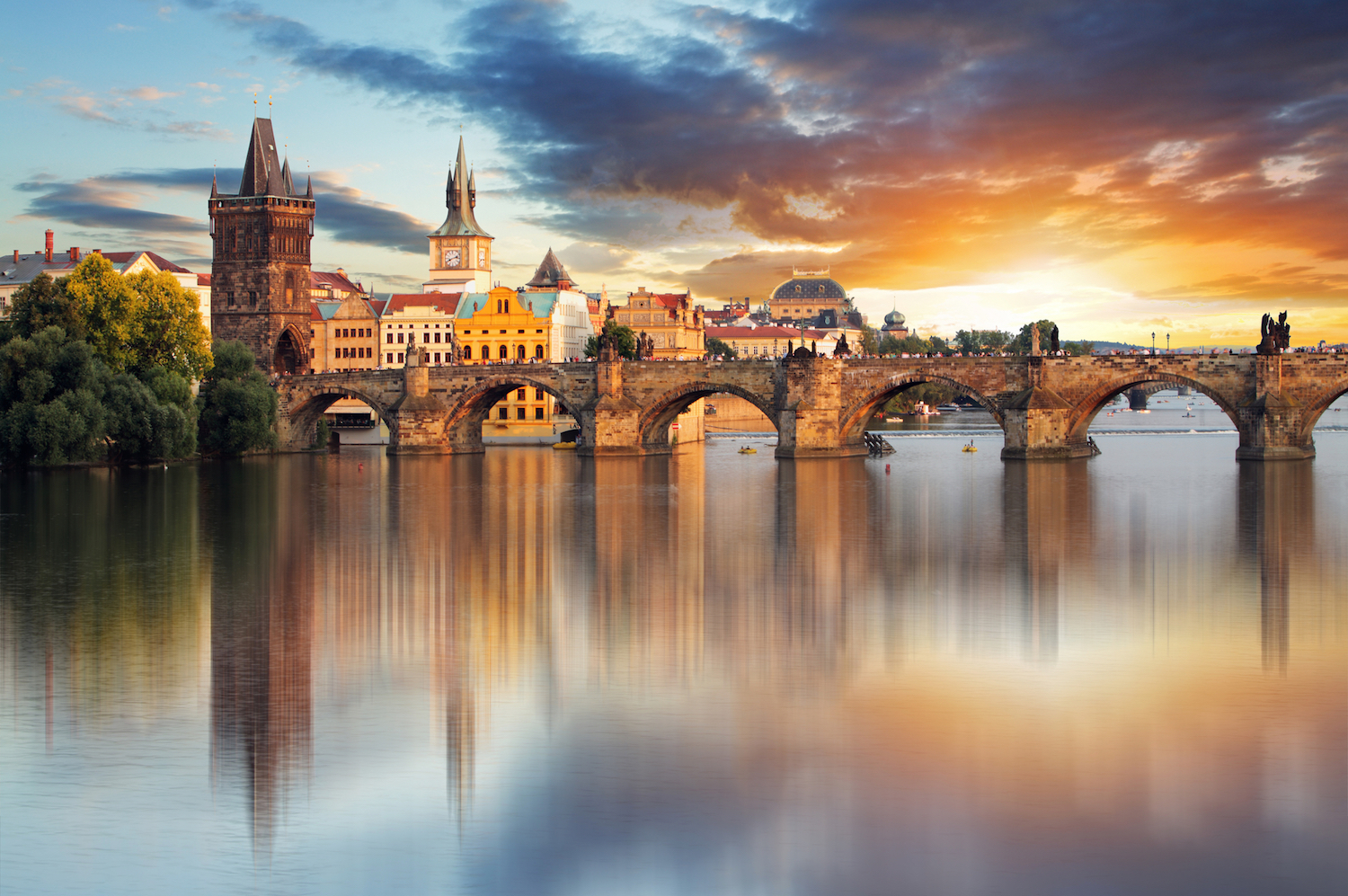 What's on the bucket list?
As far as bucket list goes, Murray says he'd love to do more than travel to an exotic location.
"I'd love to live overseas for a little while," he says. "It would be great to go overseas and spend six months and come back home again. Majorca is a killer spot, I've been there once and would love to go back and live there for a little while.
"My wife (Mira) hasn't seen Prague, and I think that's a beautiful place. I'd love to do that in the winter. Summer's very busy but winter would be really amazing."
Shining Starlight on Aussie rocker Jon Stevens' travels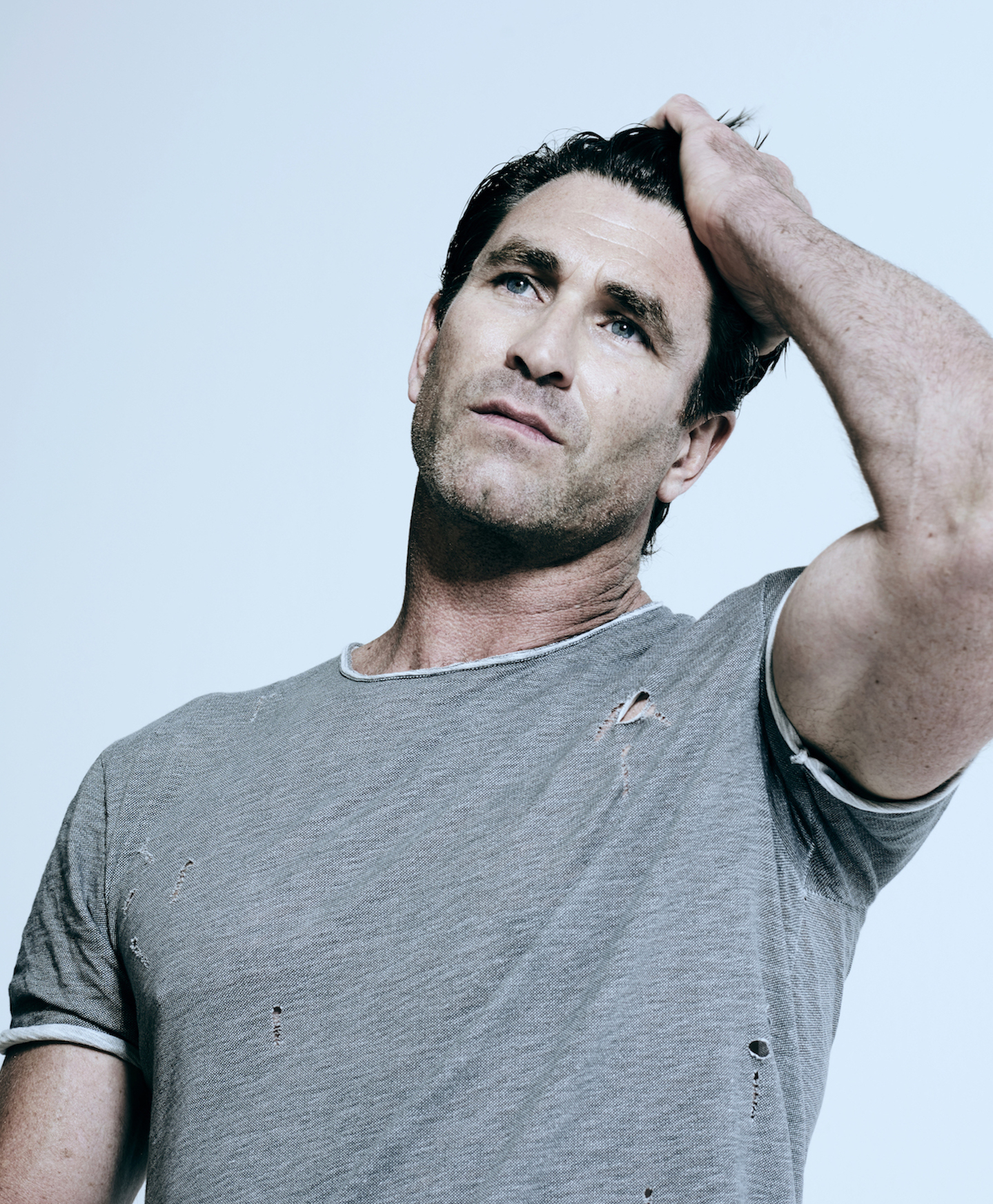 "They are great memories of just hanging out with family and going to all these different destinations around that area. Pull up the boat and drop the anchor – and that was my job to drop and pull up the anchor, working with Dad and sometimes I'd have a steer of the boat – that was just great fun."
Fond memories of family favourites
Murray says his love of travel began when he was a child growing up in Queensland.
"When I was a kid my Dad had a love for boating," he says.
"We used to go away on the boat to Stradbroke Island and travel around to Peel Island and places like that.
"We had the freedom to go and do things like that, it was great. So for me from the age of 6 to about 14 we would go and have experiences on the boat. They are great memories of just hanging out with family and going to all these different destinations around that area.
"Pull up the boat and drop the anchor – and that was my job to drop, and pull up the anchor, working with Dad and sometimes I'd have a steer of the boat – that was just great fun."
Snowboarding champ Scotty James talks travel as our Celebrity Traveller
Music & Movement Escapes
The singer/songwriter's love of the travel, fitness and music gave him inspiration for a great idea in recent times and he found a way to provide fans with a different kind of experience.
By combining all three passions, he teamed up with Benny Owen, another Australian musician, and Music & Movement Escapes was born.
"Benny and I met years ago," he explains. "Benny was drumming for Ash Grumwald years ago and we met on a tour in about 2004 and Benny was probably over 120kg. He was a big fella. I didn't see him for a number of years and I bumped into him at the Blues Fest and he was trim, and I didn't recognise him.
"He was fit and muscular, so I was like, 'Benny, is that you, what's happened to you? Where's the lamb you ate.' He was this really fit looking guy. So we became mates and he approached me a while ago with this idea in that we were both into fitness and music, and wanted to combine them both.
"So we talked aboyut the concept of what we could do and where we could do it, so the first one we put on was at Elements of Byron, which is an amazing place. What they get is a week away: there's yoga, fitness sessions every day, training with Benny – I do a couple as well, I don't train people, I train with people. Then we do a gig on the beach, which is this view again.
Bushwalks, horseriding, surfing and more
"Then there's bushwalks, horseriding, there's learn to surf… so there's all these activities for people and it's not just to get super fit, it's also about fun and being active. You can train as much as you want or as little as you want. It's about making a change in your life and you're getting a chance to hang out with your favourite artist. It's a great week."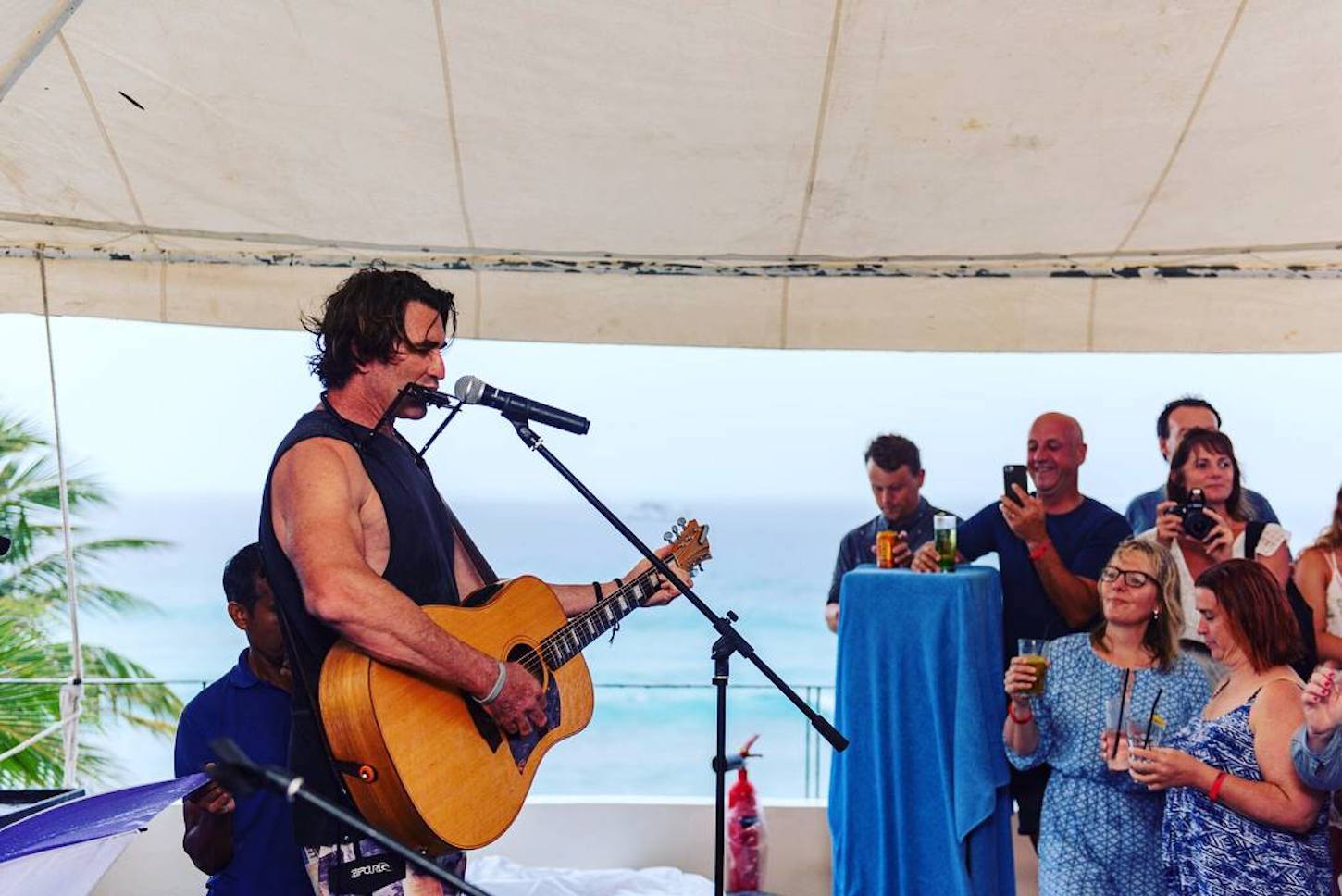 An unexpected embarrassing moment
No celebrity traveller who features on The Departure Lounge can escape sharing their most embarrassing travel moment, and in a flash a sheepish grin is revealed.
"Probably not just embarrassing, but probably… scary," he warns.
"When we (the band) went to Holland, it's the kind of place you can have access to…  different drugs other than alcohol. Some of the boys had a little bit of stuff left over when we were about to come out of the country.
"And every time I travel with my team I ask all the guys, 'Do you have anything that you shouldn't have when you're going through customs here?' And all the guys would go, 'Oh yeah, we'll just check.'
So of course a couple of the guys checked and had some stuff they shouldn't have had, and so I said, 'Throw it away, you know, we're about to go through customs,' and one of them is like, 'But like I've paid for this I can't get rid of it', and I'm like, 'Throw it away!'
"And they've just gone 'boom'." (Murray quickly puts hand to mouth and pretends to swallow).
"They're totally fine for the next 45 minutes, it's all sweet, and then once we get through customs and they're getting on the plane… and then dealing with what happened after that was pretty embarrassing, but I'm not going to get into that."
For all Pete Murray music updates, tours and other news visit his official website.
5 For Friday - Subscribe to our newsletter
Five For Friday delivers travel reviews, news and views from all around the world. Subscribe for FREE and your chance to win monthly prizes!