Location. Location. Location. Crowne Plaza is perched in a pivotal position in the heart of Melbourne, but on top of that a $25million renovation to its guest rooms means everyone wants a room with a view on the Yarra, especially business travellers.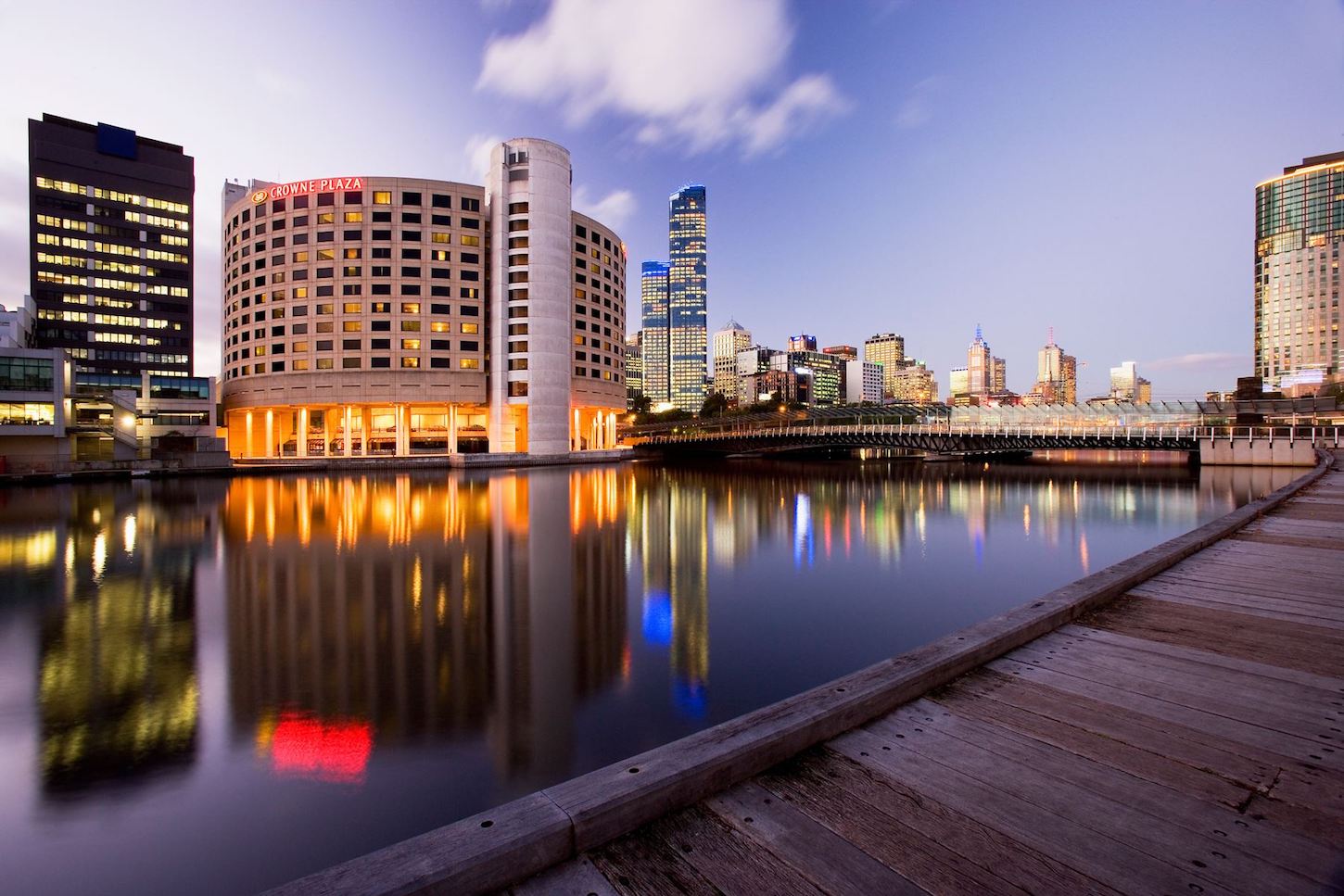 The lowdown on Crowne Plaza
Crowne Plaza Melbourne lays claim to possibly the No.1 location in Melbourne. Perched prominently on the Yarra riverfront opposite the Melbourne Convention and Exhibition Centre and Crown Casino, it fringes the CBD and is right on the doorstep of the tram network.
Crowne Plaza has transformed all of its 402 rooms with precision. Next up for a major refurb is the hotel's public areas including updates to the hotel's conference and event facilities, a new restaurant and bar concept, and updates to the hotel pool, gymnasium and lobby.
Crowne Plaza is part of the InterContinental Hotel Group and the changes afoot suggest it can easily morph into one of Melbourne's premier business and luxury traveller hotspots.
1-5 Spencer St, Melbourne, VIC 3008
The room
If you've stayed at Crowne Plaza before, you may as well erase any lasting images of the rooms because they're effectively brand new.
All rooms have been transformed to include contemporary bathrooms with earthy brown tiles, brass framed mirrors, standalone showers with state-of-the-art showerheads, premium bedding, designer furnishings and iconic Melbourne-themed artwork a highlight: Australian photographer Judith Martinez is a key design feature with her 'Layers of Melbourne' digital collages making an everlasting impression and beautifully complementing the design of the rooms. Connectivity throughout the entire hotel has also been upgraded so noticeable deft touches include USB charge points, spacious and powered up work station with comfy Lapalma Italian office chair, ergonomic desk and high speed internet.
Our Riverview room's large window provided a genuine sense of place overlooking the Yarra River with views to Crown Casino, the exhibition centre and Southbank.
The hotel's City View rooms now boast spacious walk-in wardrobes, while the hotel's luxury suites feature deep bathtubs, walk-in showers, plush bedding, new furniture and sweeping views of the Yarra River and Melbourne city skyline. Climate controlled air, in room safe, fully stock bar fridge with snacks, tea and coffee tick all the standard boxes.
Hotel facilities
With the next phase of renovations rolling out in the second quarter of 2019, the facilities at Crowne Plaza are more than adequate as they are.
The 24-hour onsite business centre is cosy but ample with all your business requirements in printer, copying and office supplies while the fitness centre and pool facilities aren't necessarily big but are clean and have the basics including rower, stepper, treadmill, free weights and stationary bicycle.  Plus, keep in mind you have such incredible exercise opportunities at your doorstep by way of a jogging track along the Yarra, bike hire and great walking opportunities.
On the premises is a terrific Lobby Bar for pre dinner drinks, a place to recharge with refreshments or have a business catch up. The bar staff can shake out a wicked cocktail or two for those wanting something more than your standard beer or wine. It would be remiss not to mention the daily Happy Hour from 5pm-6pm which kicks on into the Clarendon Street Grill between 6pm and 7pm, but more about that below.
Food
We opted out of the in room dining menu only for casting our net wider with the gluttony of dining options on offer in the CBD, but for what it's worth you can't go wrong if you chose to bunker down and have room service delivered. An extensive menu is reasonably priced for what one neighbour hotel guest advised was "something special" with the Twice Cooked Pork Belly and Low and Slow Beef Cheek with mash, gremolata and madeira jus "simply outstanding".
Clarendon Street Grill can be found on the lower lobby level and has views of the Yarra River. Breakfast kicks off at 6.30am with an impressive buffet of hot and cold breakfast options, but don't leave it too late as the foot traffic can load up and get in the way of your mission to have the dedicated egg chef whip up something special or stay ahead of any queues for the pancake maker.
Dinner begins here at 6pm with a seasonal menu or tuck into a big range of starters, mains, steaks, sides, cheeses and desserts.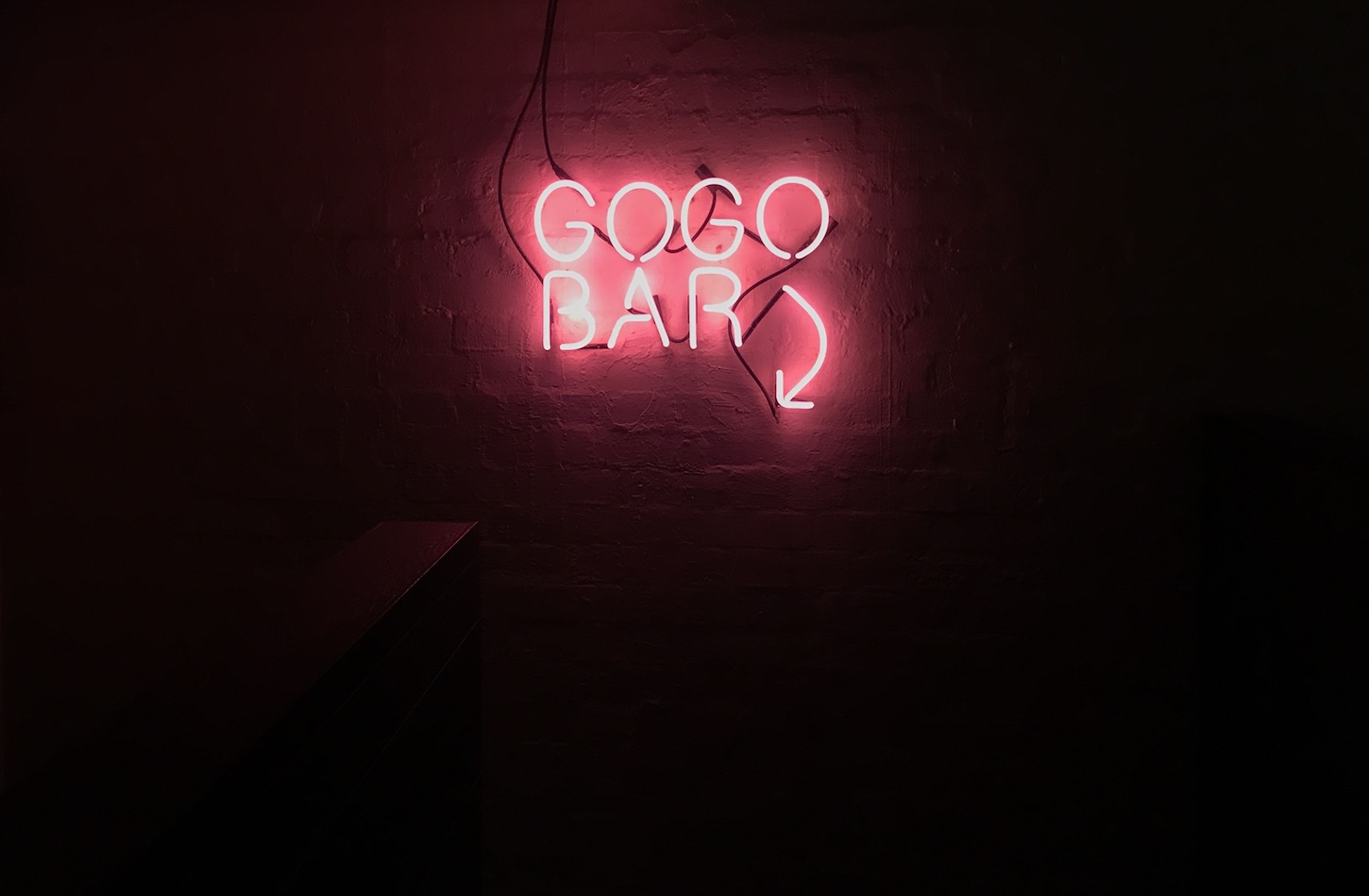 Dining out
Eenie, meenie, miney, mo. You're literally within a 15-20 minute walks of hundreds of world class cafes and restaurants here. We chose famous Chin Chin with executive chef Ben Cooper and his team feeding hordes every night. Get in early to avoid the long queues as you can't book. Before you eat, staff take your name and number and usher you in the direction of the downstairs GoGo Bar for a pre-dinner sip in the funkiest of spaces where casual diners feast in the comfy round booth style dining areas. The food here is as mind-blowing as everyone tells you, notably the pull apart chili ribs, vegetarian tacos, and other amazing concoctions with traditional and modern flavours unique to anywhere else in the world.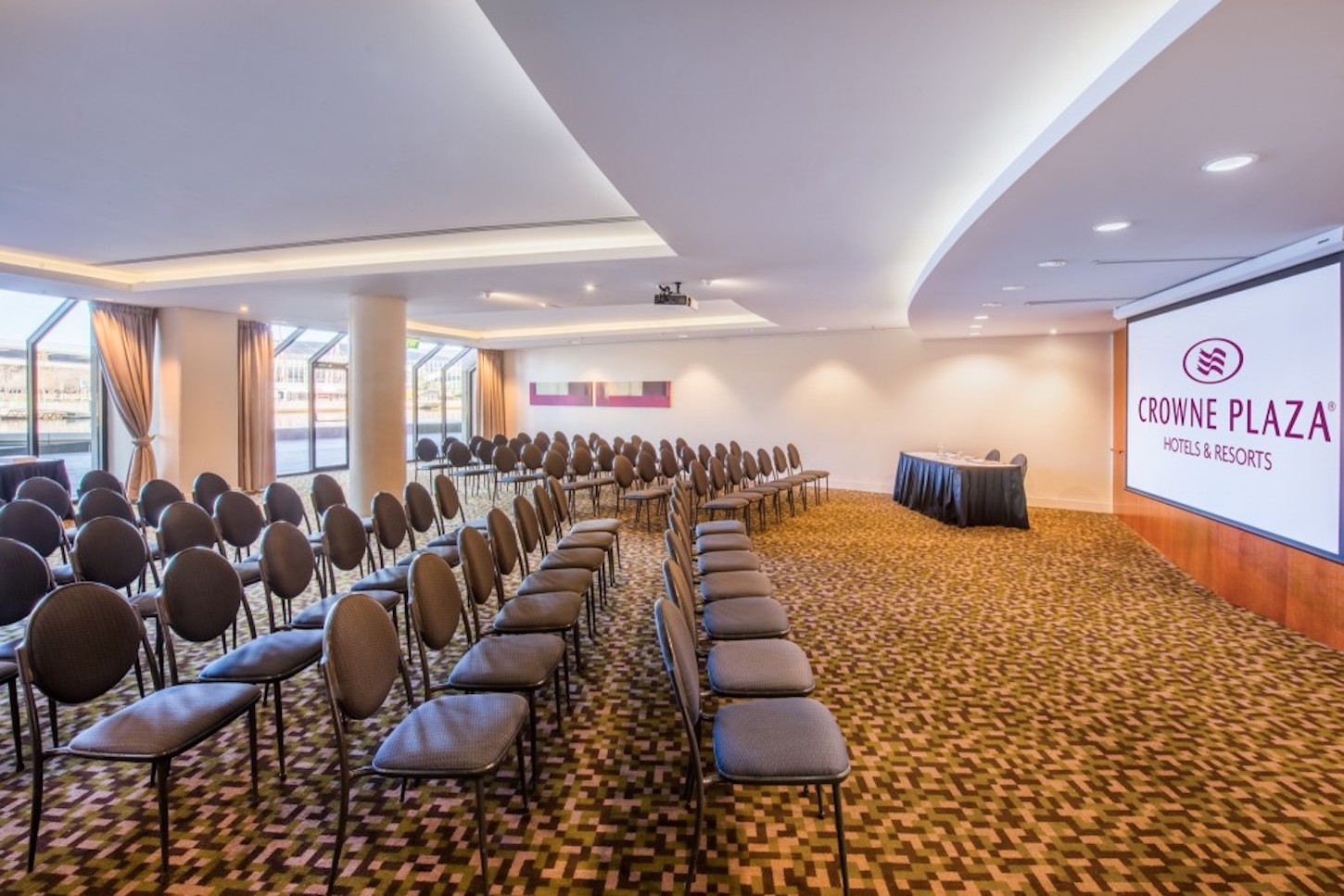 Conferences and events
Without wanting to overdo the location thing, there's that word again. Why wouldn't you hold a meeting, conference or event here for the location alone?  Of course, there are certain expectations on facilities and service. As it stands the conference and events spaces include 5 meeting rooms, the largest space caters for about 160 and the overall meeting and events are is 7700 square feet.
What's exciting is that it all changes later in the year when more refurbishments kick in so it's probably not worth getting too detailed about all the reasons why it still works here, but essentially Crowne Plaza has a reputation for delivering the goods. Four features in particular that stand out are the hotel's dedicated meetings director for your event, a two hour response time promise for "space, date and rate", a daily meeting debrief that past clients have valued, and a Meetings Service Excellence badge the hotel wears with pride based on ratings by planners for delivering high-quality meetings service and overall satisfaction.
10 Words Or Less …
Central location, killer views, beautiful room refurbishments tick the boxes.
The leaders in corporate travel management for flights, accommodation and car rental