Delta Airlines this week unleashed its revamped Boeing 777 to signal the start of a new era for business and luxury travellers flying to Los Angeles with the airline. The premium offering and partnership with Virgin Australia is ticking all the boxes for those heading to North America.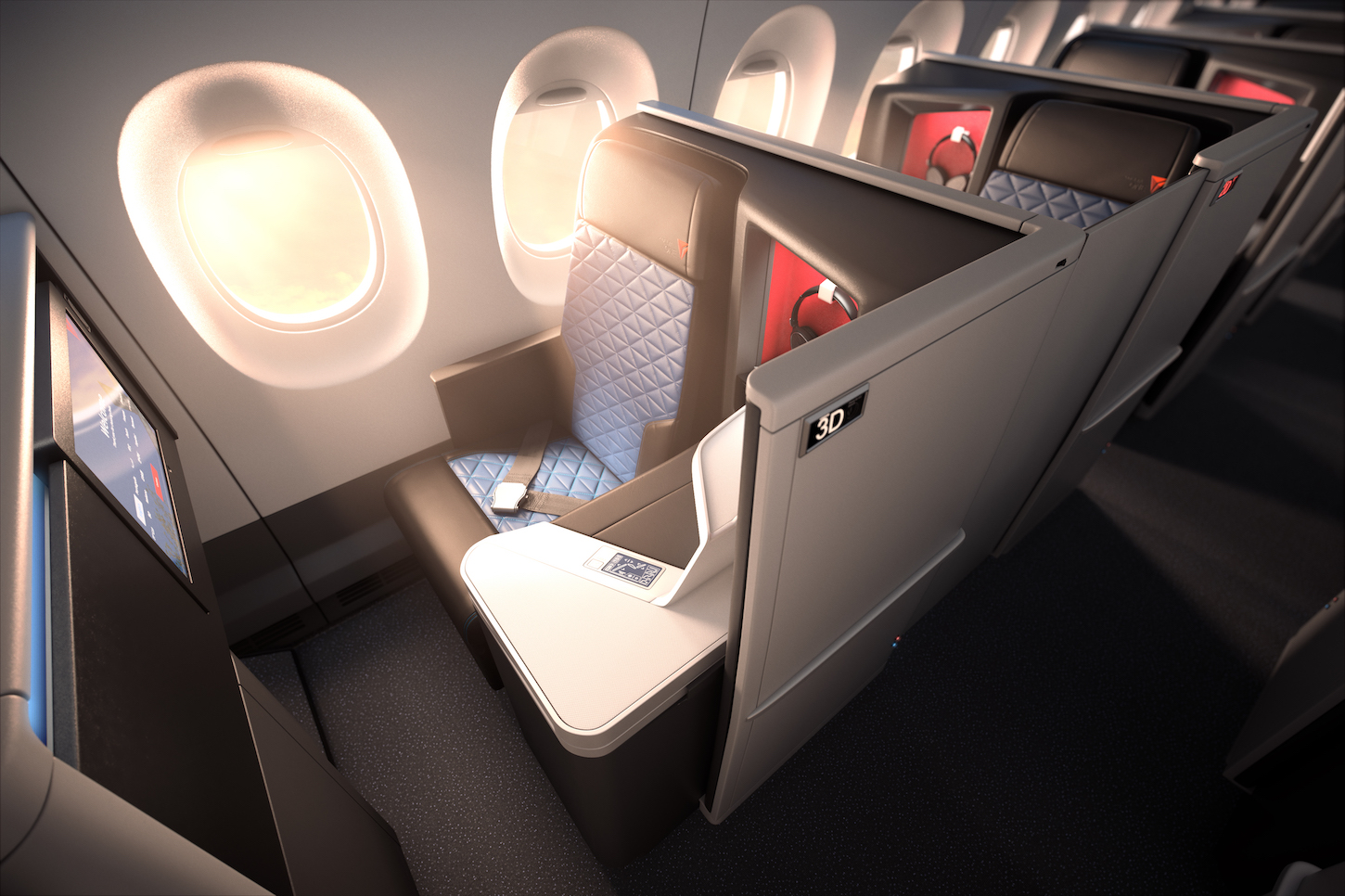 Upgraded Boeing 777 ticks the boxes
Delta Airlines this week launched its upgraded Boeing 777 on it's daily routes from Australia to Los Angeles and in the process unveiled its impressive business class suite with full sliding door for added privacy.
The non-stop 14-hour flight from Sydney can hold 296 passengers with 28 in One Suites, 48 in Premium Select seats and 220 in the main cabin. Passengers receive two meals, a snack and Starbucks coffee, according to reports. It also heralds the arrival of a new experience for business or luxury travellers celebrating the partnership between Delta and Virgin Australia with flights to North America.
"Ten years since the launch of our service to Los Angeles, we're upgrading the customer experience in a big way with our Boeing 777 aircraft and the Australia-US debut of the award-winning Delta One suite," said Scott Santoro, Delta's Vice President – Los Angeles and West Sales, who oversees Delta's business in Australia.
"Along with the suite, we've invested throughout the aircraft with the addition of Delta Premium Select and our commitment to offer nine-abreast seating in Main Cabin, so our customers will have a great experience no matter which product they choose."
Notable features
All four branded seat products offered by Delta – including the Delta One suite, Delta Premium Select, Delta Comfort+ and Main Cabin – gives customers the ability to choose the product that suits their needs.
The Crystal Cabin Award-Winning Delta One suite – the first business class suite with a door available between Australia and the US.
Delta Premium Select, the airline's new premium economy cabin, offering greater recline, a foot and leg rest and elevated onboard service.
Nine-abreast seating as opposed to the industry-standard ten-abreast seating, with 47cm wide main cabin seats, the widest main cabin seats of Delta's international fleet
Seat-back entertainment screens at every seat with access to Delta Studio, the airline's suite of onboard entertainment.
State-of-the-art interior with full-spectrum LED ambient lighting, Gogo Ku Wi-Fi connectivity, free mobile messaging and power ports available at every seat.
Check out our 8 Great Reasons To Rediscover LA in 2019
A perfect mix for business travellers
The Virgin Australia and Delta Air Lines Trans Pacific partnership offers an extensive network of North American destinations with seamless connections – travellers can fly from over 45 destinations within Australia and New Zealand to over 230 destinations in the US. In addition, flyers also have reciprocal frequent flyer benefits that allows you to experience the best of both worlds.
Virgin and Delta are the only airlines to offer forward facing direct aisle access on Business Class services between Australia and the United States. That means you can stretch out, relax and enjoy your fully flat bed in 'The Business' by Virgin Australia or 'Delta One' by Delta Air Lines.
Delta was named in Fortune magazine's top 50 Most Admired Companies in 2019 and was named the most admired airline for the eighth time in nine years. For the second consecutive year, Delta was also named one of Fast Company's Most Innovative Companies Worldwide.
Call your CT Connections travel advisor today for all your travel arrangements.