Ever been shot at by angry gun-wielding Mexican farmers while driving in the Baja off-road endurance race? Dodd Darin, the son of famous singer Bobby Darin, has. He joins another son of a gun, David Campbell, to talk all things travel including the excitement surrounding 'Dream Lover – The Bobby Darin Musical' in Melbourne. Scott Podmore reports
The biggest ticket show in Melbourne town
THERE'S no bigger fan of American pop icon Bobby Darin than David Campbell, our own Aussie star of the stage and small screen.
Campbell is playing the role of the late Bobby Darin in the biggest ticket event in Melbourne town, Dream Lover – The Bobby Darin Musical, which will run for a strictly limited season at the State Theatre, Arts Centre Melbourne.
There's no question the hype and excitement is heating up in line with the Melbourne summer.
Dodd Darin, the son of the great 1950s-60s heartthrob and equally famous Sandra Dee, was in town for a promo visit in Melbourne recently.
The duo has struck up a beautiful friendship stemming from life journeys with common threads. One golden thread being they're both the sons of legends (David's father is the one and only Aussie rock icon Jimmy Barnes).
Talking to TDL, the ever-energised Campbell softens with hand on heart when asked what the role means to him.
"I've been such a fan of Bobby Darin for such a long time," says Campbell.
"Musically, I think he's one of the greatest people of his time. He was one of the early pioneers or rock and roll and made that seem easy. He wrote hits, was No.1 on the billboard charts and decided to make the switch at a very young age to big band music, which everyone told him not to do.
"He topped the charts and he won a Grammy . Is that right?" he asks Darin.
"Two," Darin confirms quickly.
"Two Grammys," Campbell continues. "Then he decided to flip again and do more protest songs and becomes very civically minded and was fantastic at that as well. He was one of the best live performers of his generation. A lot of people could do the stuff in an album situation but there were, I would say, very few people – maybe only Sinatra and Sandy Davis – who were as good as Bobby live."
A star in his own right
Campbell is one of Australia's most popular and versatile entertainers working in TV, radio, headlining theatre, cabaret and concert performances as well as being a multi-platinum recording artist. He won audience and critical acclaim playing Bobby Darin during the Sydney season more recently.
The all round entertainer has achieved similar success on the international stage, most notably captivating New York with his award-winning cabaret show. In addition to his TV and radio hosting roles, he recently thrilled theatre audiences starring as John Wilkes Booth in Assassins.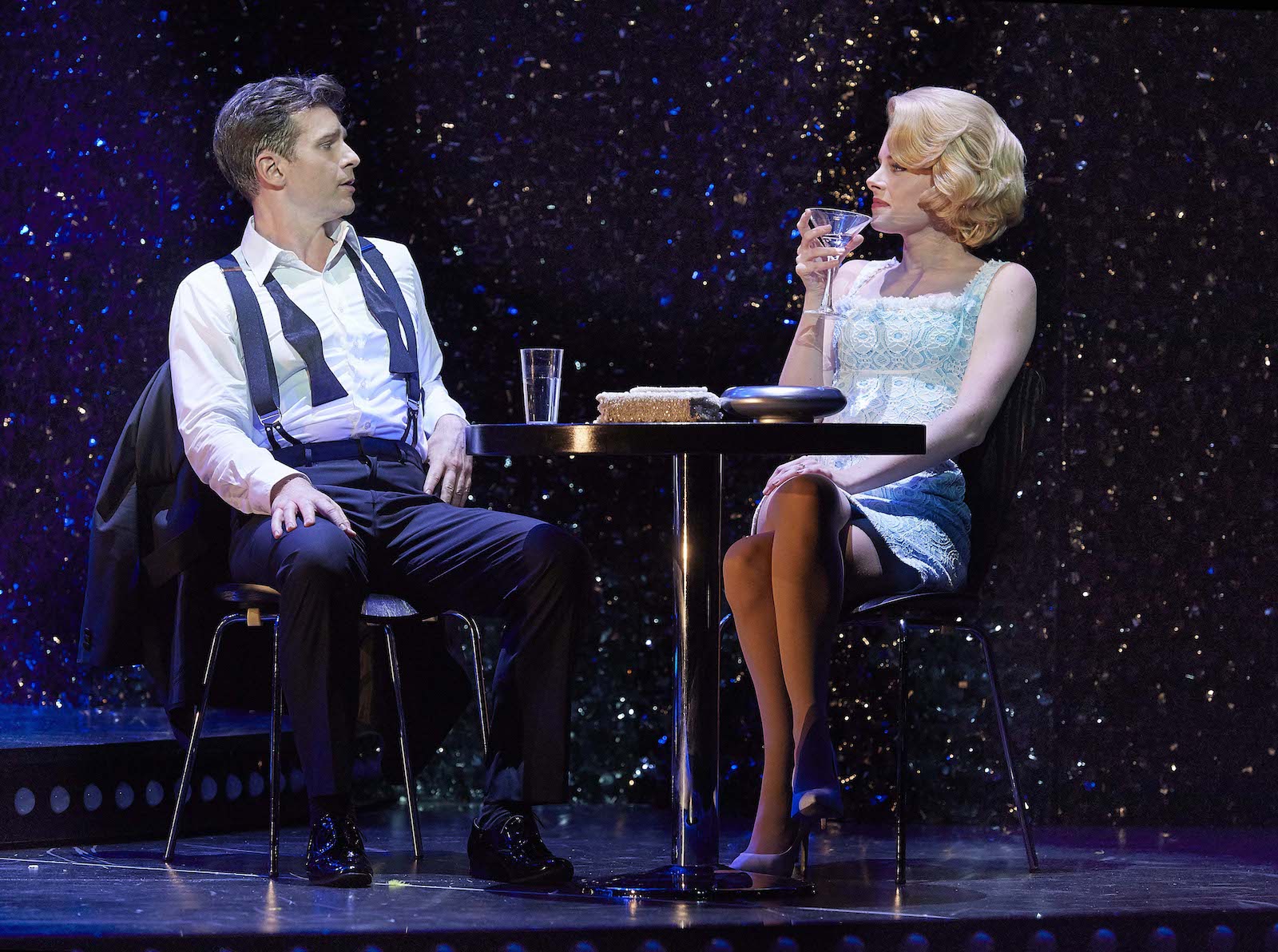 Heart in the storyline
So how does Darin feel about seeing his father portrayed in the way Campbell and cast deliver? He answers with great sentiment.
"To see it all come to be… is amazing," Darin says. "A feature film couldn't do it, documentaries couldn't do it, various productions of his life couldn't do it. This has done it. Last October, in Sydney, to see that show… I couldn't really describe it. It was just really powerful. I had waited a long, long time, to see my dad get that respect, or that adulation. To see an audience respond to him through David and the show was beautiful. It touched my heart."
Speaking of heart, David says it's "the heart in the storyline" that sets it apart from other musicals.
"I think a lot of people think you're coming to one of those jukebox musicals thinking you know what you're going to get; you're going to clap to the songs. But this show has real gut punches for an audience, emotionally, that they do not see coming," he explains.
"I think Dodd often says that if you sent this to a Hollywood studio and said, 'Make this as a movie,' they'd be like, 'That's ridiculous. Too far fetched. It would never happen.'
"The other thing that sets this show apart is that you've got an enormous 18-piece big band onstage so it's like being at the heyday of the Copacabana or in Vegas with Bobby, which is just surrounding the audience the whole time."
Campbell explains it's that "wall of sound" of the music that made Bobby famous and drove him to stardom.
"It's just coming at the audience," he says. "Usually, you'd have an orchestra in the pit or they'd be in the back somewhere. In the surround sound it sounds pretty, but you see the sweat of the musicians coming at you from the stage. It makes it a visceral experience."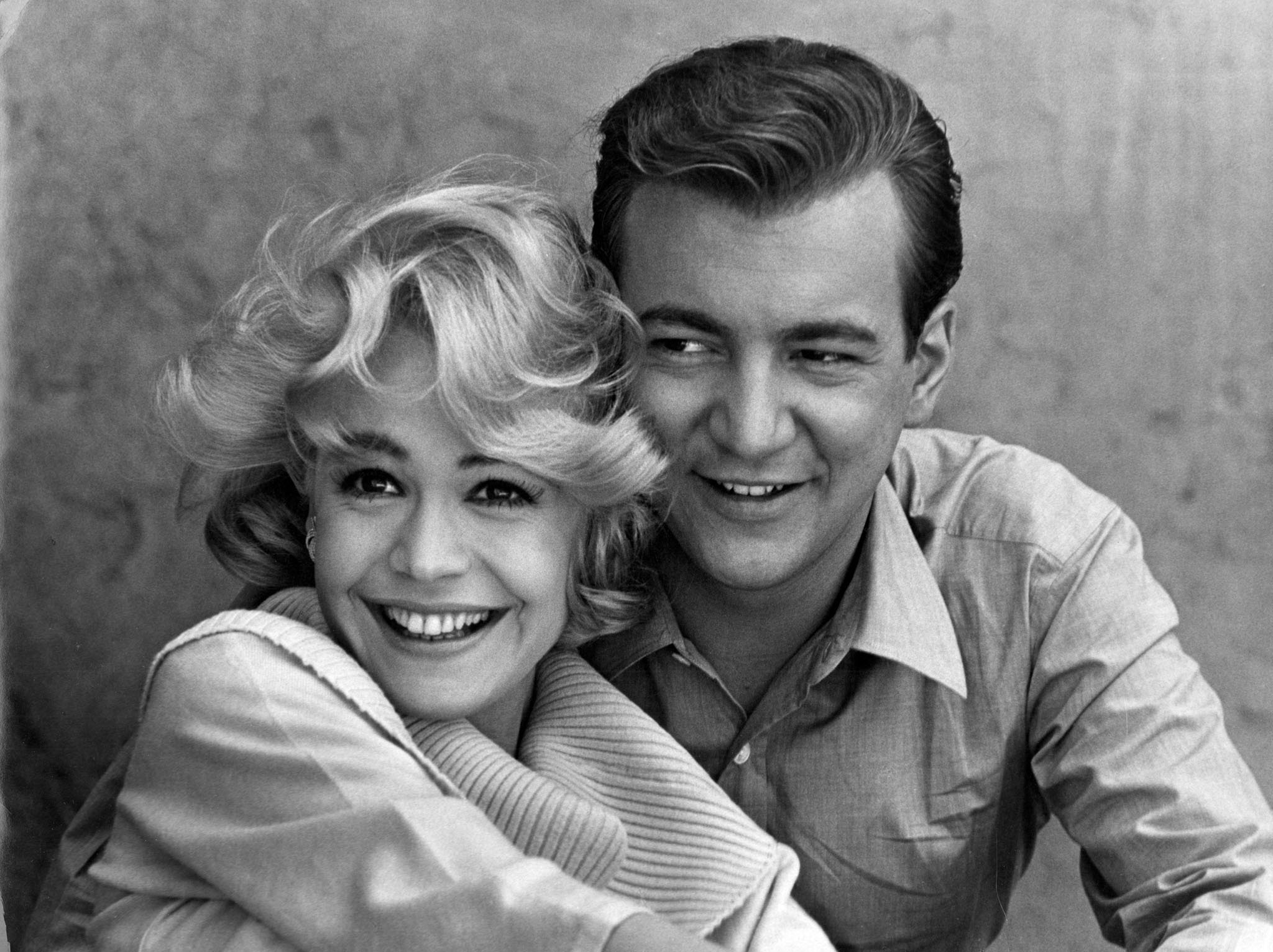 Travelling Dream Lovers
While both Campbell and Darin come from different corners of the globe, a discussion about their travels unites and excites them both.
The conversation suddenly feels like we're at a bar telling tall tales, especially when the American starts talking of Mexican farmers wielding guns! But it's no tall tale. It's all very real.
"Maybe one stands out," Darrin says. "The Baja 500 Endurance Race, off road, which I did in 2000. It was with John Clark Gable and the race is dramatic.
Campbell can't contain himself and chimes in: "John Clark Gable being who you think  it is. Clark Gable's son."
Darin: "Anyways, the race has its own challenges but we had live gunfire coming from Mexican farmers because a lot of the trucks were cutting through their fields and destroying their crops, so gunfire was an added adventure to the Baja 500 in 2000.
"It is memorable. I am all for motor racing, but, going to war was a separate thing. I'm still here," he adds with a wry smile.
Campbell ponders whether he can top that for a moment.
"I bungee jumped in New Zealand," he says smiling. "But really, it's nothing. I got nothing on that (Baja 500 and Mexican farmers firing guns).
"I guess New York is one for me obviously because I spend so much time there on Broadway and off Broadway. The great thing about that is if you're a tourist going to New York, yes, go see the big shows, but for me it's seeing the stuff that's coming up out in the fringes that's being work-shopped. That's what makes New York really exciting to me: once you get underneath a little bit and find things that aren't just as bright and shiny, but will be one day."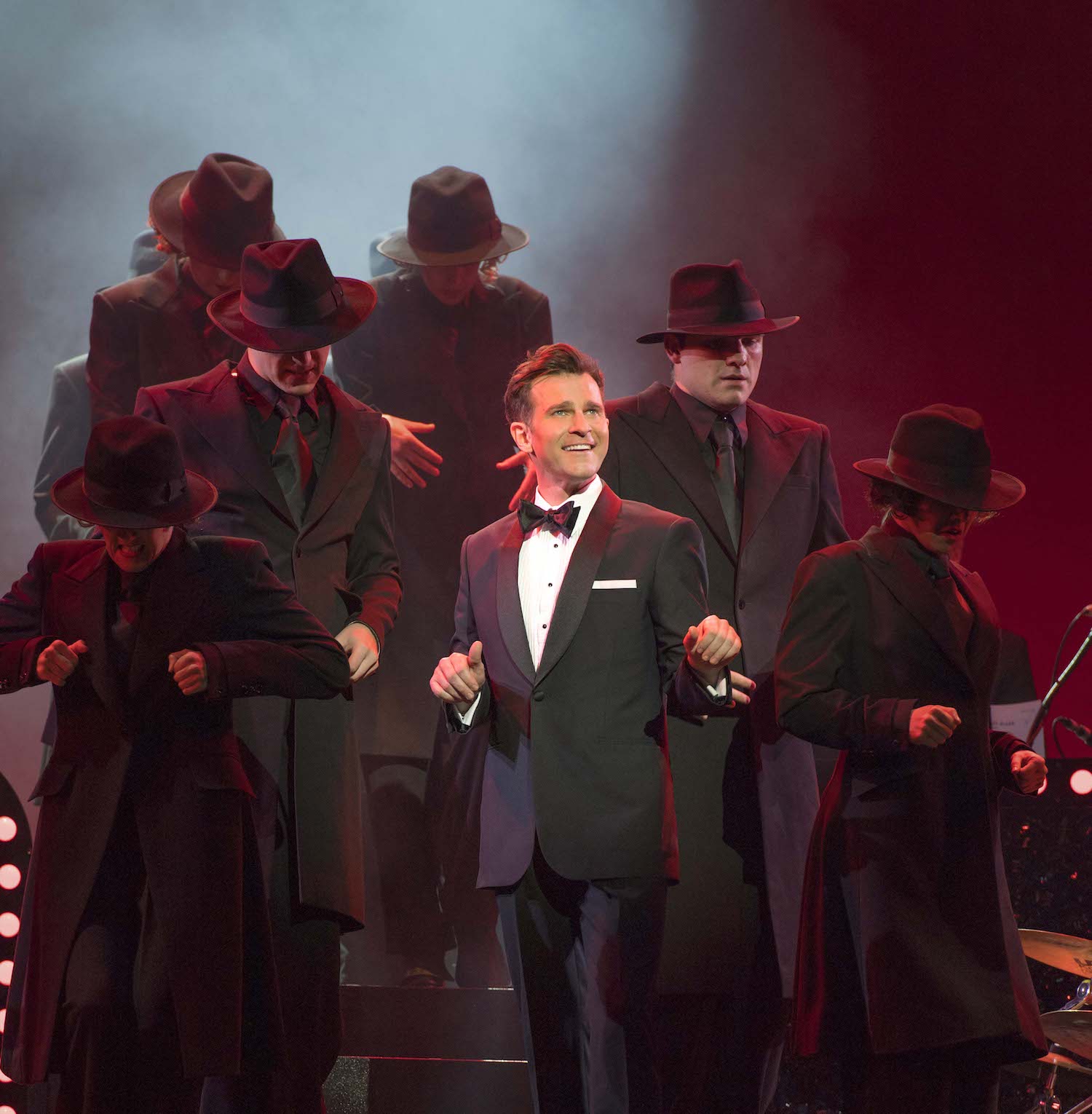 Nothing quite like the old Vegas
"For me, it's kind of a retro thing," Darin says. "The old Vegas at a time when they still had lounges. I remember seeing Keely Smith perform. A great artist and it was just casual. It was just a case of go in and enjoy the legends performing. The old Vegas. Currently, it's a totally different animal and not so great, but that old-school Vegas…
"The last time I saw my dad was in 1973 at the Las Vegas Hilton. He was performing. I was there for the summer with him. I didn't know at the time what would happen, but he wound up passing some six months later. The old Vegas: a place where you could walk into a lounge and see incredible talent."
Talking travel clearly excites Campbell, but he concedes defeat early.
"If you're keeping score at home, so far Dodd is winning the holiday experiences 2-0," he says, looking directly down the barrel of the video camera with a grin like a Cheshire Cat.
As for their respective travel bucket-list wish list?
"Well, I love motor sports. I have raced different categories of cars over the years. I would love to do the Daytona 24 Hours in a quality Porsche," Darin says.
Campbell chimes in: "How am I supposed to top that? I haven't really had the time to go through parts of Europe and so I'm looking forward to that. I'm an old fan of Greek mythology and so that's one of the places I've always wanted to see – the old ancient ruins of Greece and then go through Italy and see Pompeii and the Colosseum.
"So for me, an old ancient Roman/Greek nut, that would be a bucket-list item."
Melbourne's summer musical Dream Lover – The Bobby Darin Musical, commences at Arts Centre Melbourne from December 27th. Starring David Campbell as Bobby Darin alongside Marina Prior, Hannah Fredericksen as Sandra Dee, Martin Crewes, Marney McQueen and Rodney Dobson in the extraordinary story of the Grammy award-winning singer and Oscar-nominated actor, Bobby Darin. Final tickets for the season are on sale now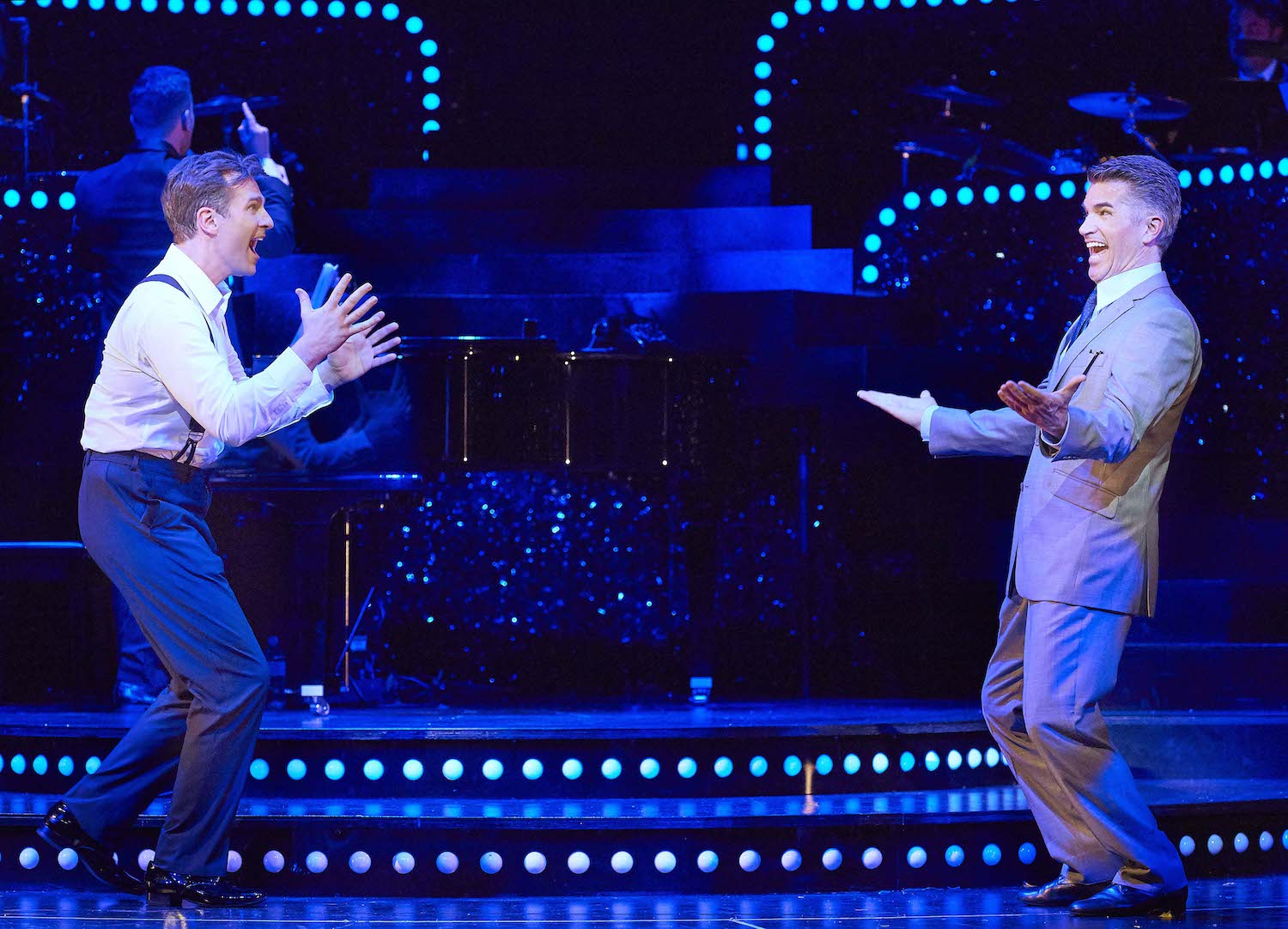 The leaders in corporate travel management for flights, accommodation and car rental