Byron Bay truly resonates for those who really 'get it'. Throw in a quality 5 star resort with a distinct sense of place and respect for the environment like Elements of Byron and that resonance becomes even more powerful. With 2km of beach frontage and lush surrounds, Scott Podmore discovers a well considered resort for lovers, families or those looking for a place to stage an event amidst the elements.
Elements of Byron: the lowdown
Elements of Byron is simplicity on a sophisticated scale; it's meant to be easy, and it is.
A bird's eye view reveals an architectural winner, a central pavilion shaped to reflect the sand dunes and aligning with the landscape. Home to a revamped restaurant and bar called Azure Bar & Grill (reopening before the end of the month) with views across a communal sunken fire pit, lagoon pool and beyond to the sand dunes, all the "elements" of earth, wind, ocean and fire come together seamlessly.
Long known as a tourist mecca where plenty of sea-changers have relocated, Byron Bay in the far north coast of NSW with its sub-tropical climate can thank Mother Nature for paying special attention to this particular patch of earth. Unveiled only in 2016, there was no clearing of land at Elements of Byron Resort & Spa. In fact, the owners reverse engineered it, building a resort around nature to "fit in" rather than bulldoze and build a contrived seaside accommodation venue.
A solution for city burnouts
As Elements of Byron sales and marketing manager David Jones points out: "Urbanites from the bigger cities have lost their way a bit with the commute, dealing with difficult people and challenging situations in the rat race of work life, and it's all just getting a bit too leveraged and congested for them. And then they arrive quite tense, all kind of rigid, and it's only by Day 2 when they start to really soften up. By Day 3 they're like play dough, loving life again and planning a move to Byron."
Encapsulting all the "elements" of nature, there's much to love about this one. Read on.
144 Bayshore Drive, Byron Bay, NSW 2481
The room
Eight luxury freestanding villa options throughout 202 sites round out a big inventory for Byron here. Ours was a Dunal Villa One-bedroom charmer, just a short stroll from the beach and nearby outdoor yoga deck. It includes a King bed with ensuite, private bathhouse and indoor living area with gas fireplace for cooler nights.
Australian coastal aquatic design with hand crafted interiors give it a beachy charm with all the mod cons. Top shelf at Elements are the premium two-bedroom villas: luxurious accommodation featuring private bathhouse, gas fireplace, kitchen and indoor/outdoor living areas.
The Dunal villa really is beautiful, the highlight being the bathhouse – a place to take the room's Bose portable speaker, drop a bath bomb in and make sure that glass of red is only an arm's length away. Toiletries are heavenly scented Appelles Apothecary & Lab. Pop on a robe and you'll be jelly in a King sized bed ready for a movie before nodding off to the rhythm of the gentle waves lapping at the shore nearby.
Resort facilities
Elements is not your typical resort and is barely two years old. Set on the beachfront in Byron, it marries well with the environment alongside Belongil Beach on the outskirts of Byron town, extending across 20 hectares of rainforest and creeks. Inspired by nature, Elements of Byron is home to rare and protected wildlife. There is loads of space and the facilities are excellent.
WE CAUGHT UP WITH BYRON BAY SINGER SONGWRITER PETE MURRAY DURIG OUR STAY, CHECK OUT THE INTERVIEW
As the resort evolves, a mainstay is Elements' obvious mission for guests to engage in activities to heal and recharge – pampering, beauty and massage at the Osprey Spa, to horse rides on the beach, and guided nature walks through rainforest trails.
One of the highlights is the yoga deck facing the South Pacific Ocean for those daring enough to rise early for a free session of gentle stretching, downward dogs, warrior poses and more in the face of the rising morning sun on one of the best northern NSW beaches with waves below and 180-degree views.
Conference, incentive & events
Upon our first stroll to the beach adjoining the property, we couldn't help but notice a giant teepee being constructed for a special event at Elements, an idea venue for conferences, weddings, events and incentive travel experiences. Why? You get the best of both worlds – everything nature can serve up in beach, views, sun, sand and rainforest combined with beautiful accommodation and great conferencing facilities. There's plenty of space to create.
Notably, there's a stylish private dining room for 16, hand-crafted design finishes, and original artwork. There's also a dedicated pavilion for up to 400 delegates. It's a chance for organisers to "go beyond the wow factor in state-of-the-art indoor and outdoor venues", as events and conferencing specialists Totem Group say.
Cool pools, beach club & more
The hero of the show is an award-winning 850,000-litre heated infinity lagoon, with day beds fringing the pool and fire pits, leisure facilities and dining options recently revamped including the pool side Breeze cafe. Botanica Beach Club is a traditional "beach club" albeit a small (but intimate) one offering a cool caravan serving up refreshing drinks and nibbles – cocktails, mocktails, beers & wine. All enjoyed with an unbroken ocean view. There's also a stunning adults only pool called Summer Salt AO with swim up bar, delicious cocktails and swinging bar seats.
Other facilities include an outdoor fitness circuit, tennis court, library, outdoor kids adventure playground, electric bike hire for a spin on the beach or into town, and shared guest laundry.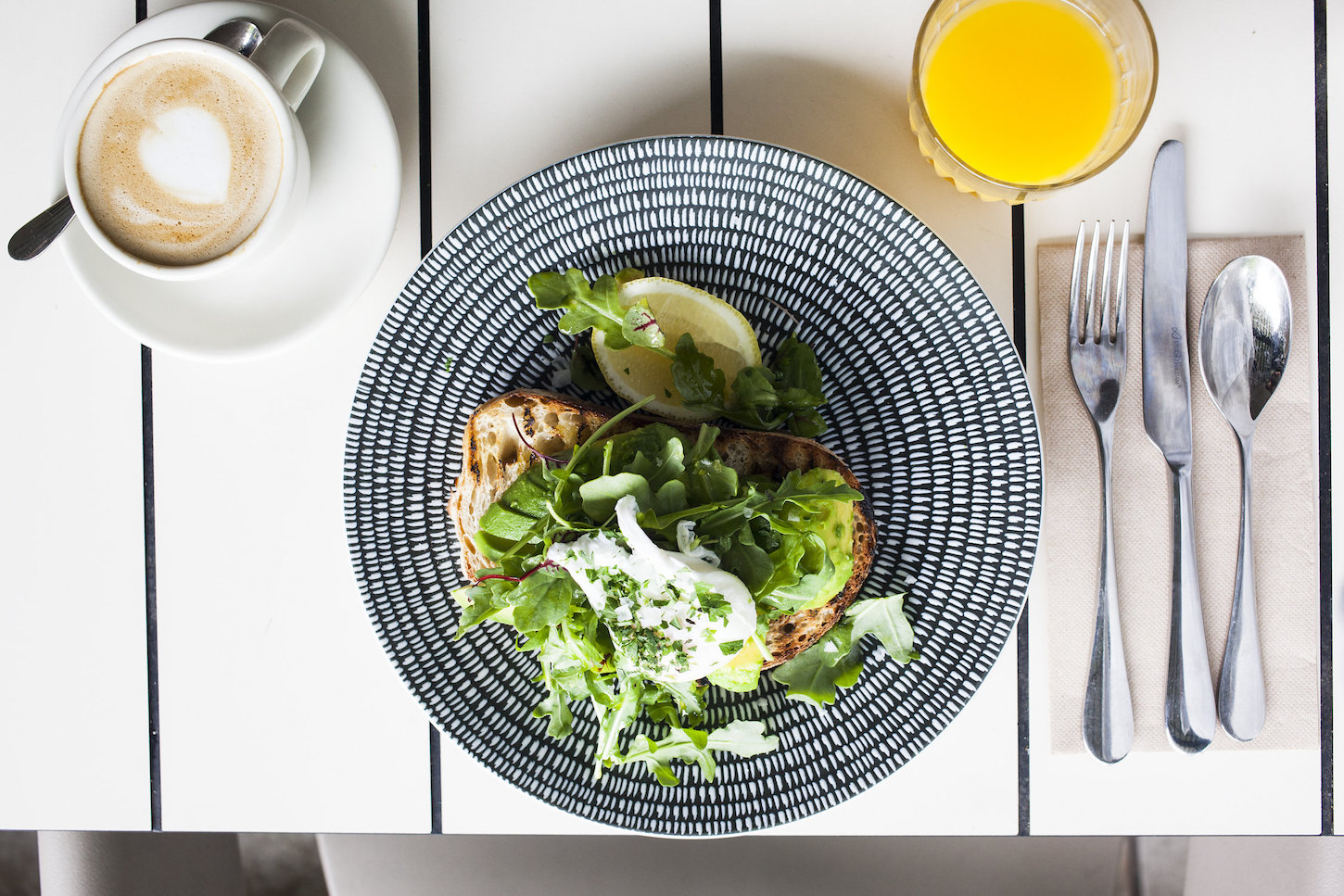 Food
While we were there for the old Graze restaurant which was spectacular with a winter menu, it's tranforming into Azure Bar & Grill within the next fortnight (by the end of November 2018). World-class chefs celebrating local produce is what it's all about. Open every day for breakfast, lunch and dinner every day, the menus change seasonally but we experienced the restaurant for breakfast and dinner.
Breakfast includes a Cold Buffet with or without a hot dish, while the menu is quite traditional in approach although the Belgian waffles are a must (vanilla ricotta, berries, maple syrup & honeycomb butter). Dinner is first class, with incredible charcoal grill steak options – Wagyu Rump, Bone in Rib Eye, Scotch Fillet and more – along with tasty seafood options, Sourdough pizza, pasta and risotto. For dessert have a go at the Rhubarb, blackberry, pistachio crumble, with Tahitian vanilla ice cream.
Dining out
Where do you start? Byron and the region has become quite the paddock to plate food bowl with all sorts of interesting cafes and restaurants.
In town you can't go wrong for all sorts of Thai concoctions at the groovy Asia Joe's in Bay Lane or the outstanding The Cardomom Pod Vegetarian restaurant in Pier Arcade where such treats as dahl, kofta balls, samosa, sublime salads, vegie lasagna and fried cauliflower pakhoras reign supreme. Get a Pod Supreme dish of four choices for $35.
Up the road from Elements is Barrio ("neighborhood" in Spanish) in a new space taking up of the industrial area known as 'Habitat'. Barrio combines the smoky BBQ flavours of Spanish and South American cuisine and rethinks the need to combine fine food with formality; slide up to the bar and order such interesting goodies as blackened eggplant and a glass of wine.
While on the topic of Habitat, it's a precinct at North Beach which is a fluid, all-encompassing destination 5-minutes from the beach and a 10-minute cycle to town. It was designed for a creative and passionate community, who value the good life as much as getting things done.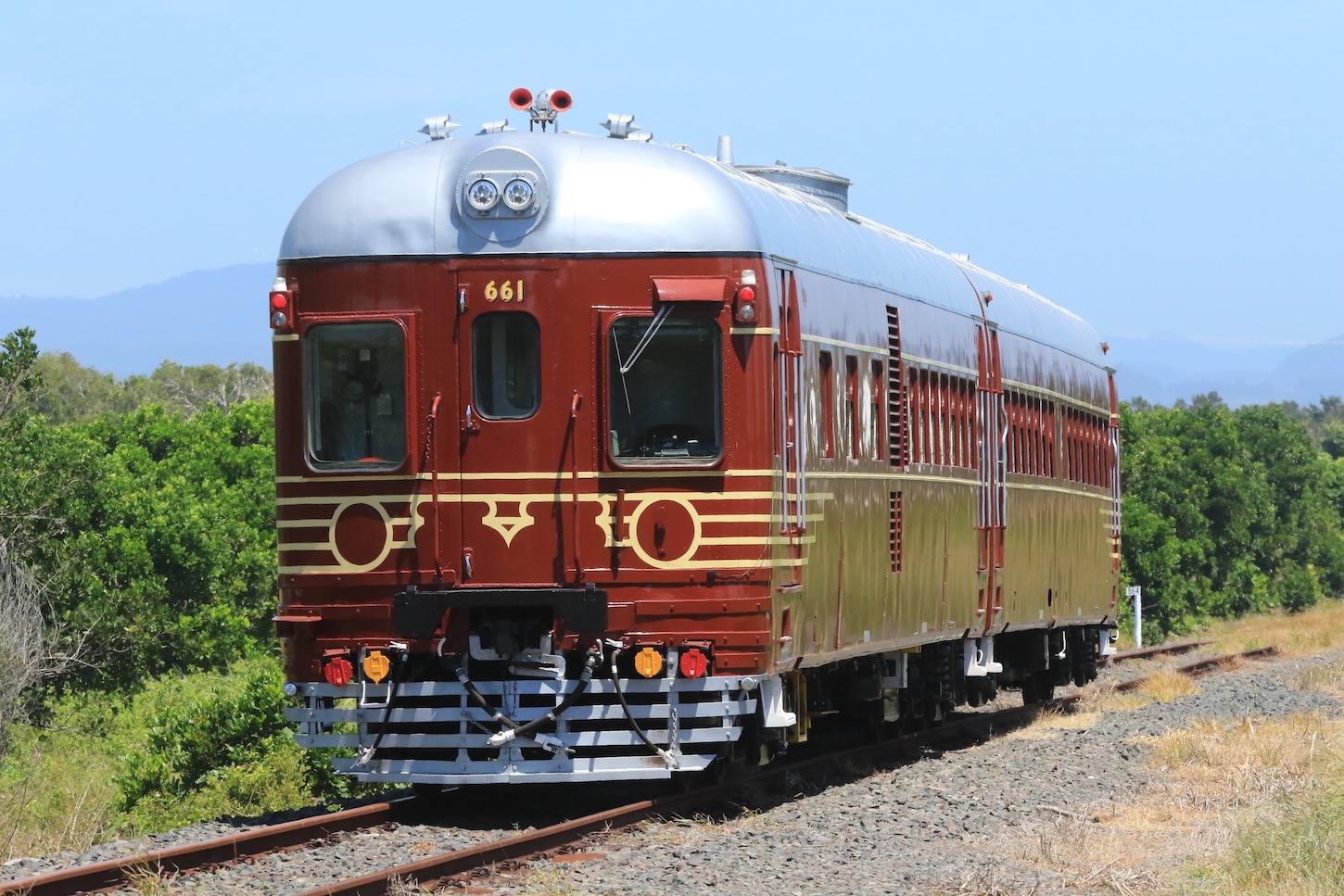 Getting around
Easy to get to once you arrive at Ballina or Gold Coast airports, we jumped in a Hydundai Elantra courtesy of DriveNow, a cool aggregation comparison site for the best deals,  at Gold Coast and took a leisurely 45-minute drive. Aside from one day trip into the Byron Bay hinterland, we generally stayed put and either walked into Byron along the beach at the back of the resort or strolled up to North Beach to catch the iconic solar train for a 5 minute journey – the world's first fully solar powered train.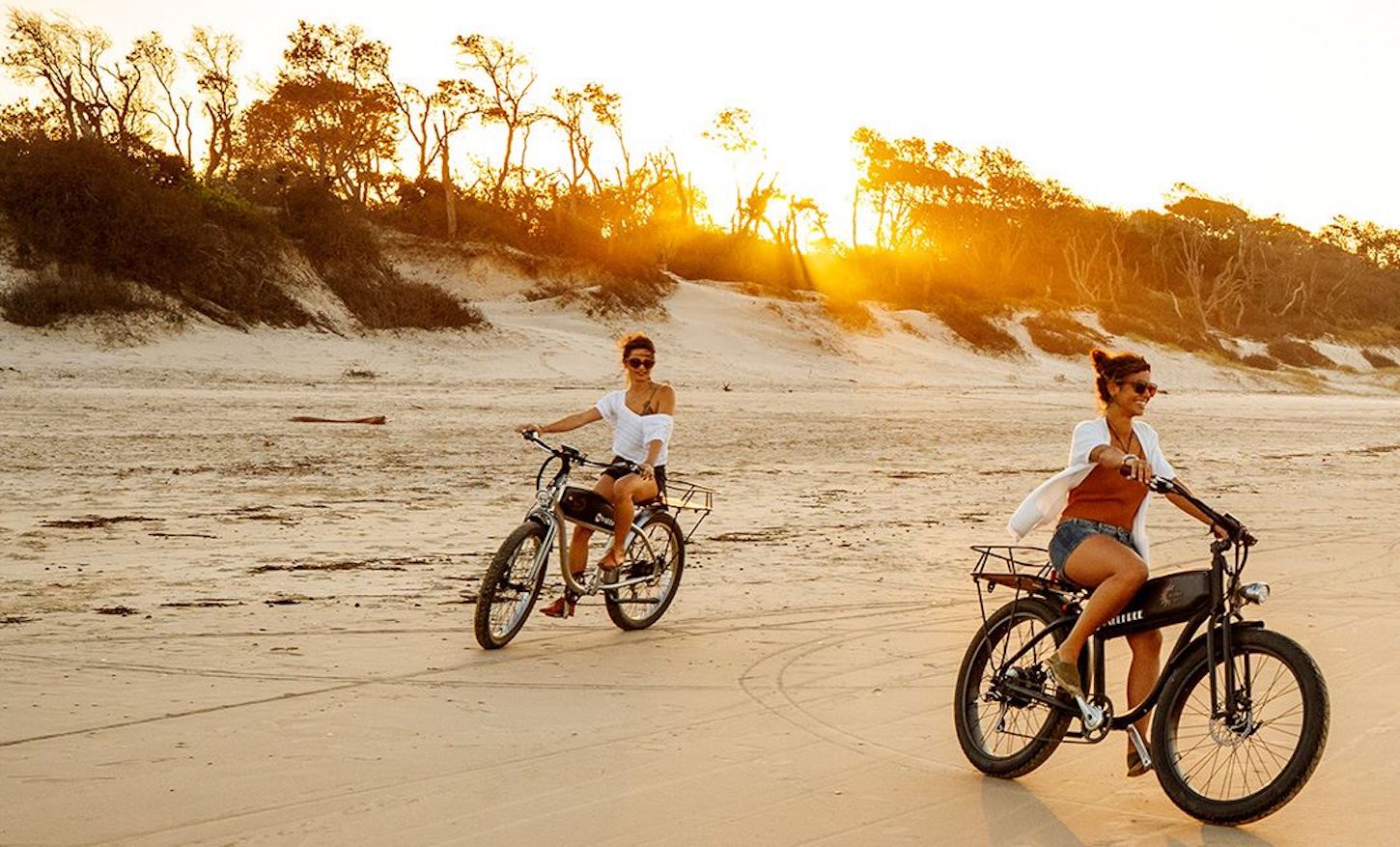 Hot deal with extras
Book your stay at Elements of Byron Resort & Spa through Executive Edge Travel and score these exclusive extras below! Just mention this article from The Departure Lounge.
+ Daily a la carte breakfast in Graze restaurant
+ Unlimited complimentary in-house movies
+ Complimentary high speed WiFi
+ Morning beachside yoga
+ Use of the indoor gym, outdoor fitness circuit & tennis court
Valid for travel until 22nd Dec 2018 and 20th Jan 2019 onwards – strictly for bookings made between now and January 31st 2019.

Blackout dates: 23rd Dec 2018 – 19th Jan 2019
Valid for all room types. Resorts existing minimum length of stay restrictions apply.
10 Words Or Less …
Earth, wind, water and fire come together for Byron bliss.
Executive Edge Travel is a globally renowned leader for booking luxury travel experiences/properties.
To book contact your Executive Edge Travel Designer on 03 9519 7777 or email leisure@executiveedge.com.au