"The Alila experience taps into the true essence of Bali, sharing and showcasing the culture, food and traditions. When delivered with a warm Balinese smile, it adds so much more, especially with your next travel incentive or conference." – Tanya Wick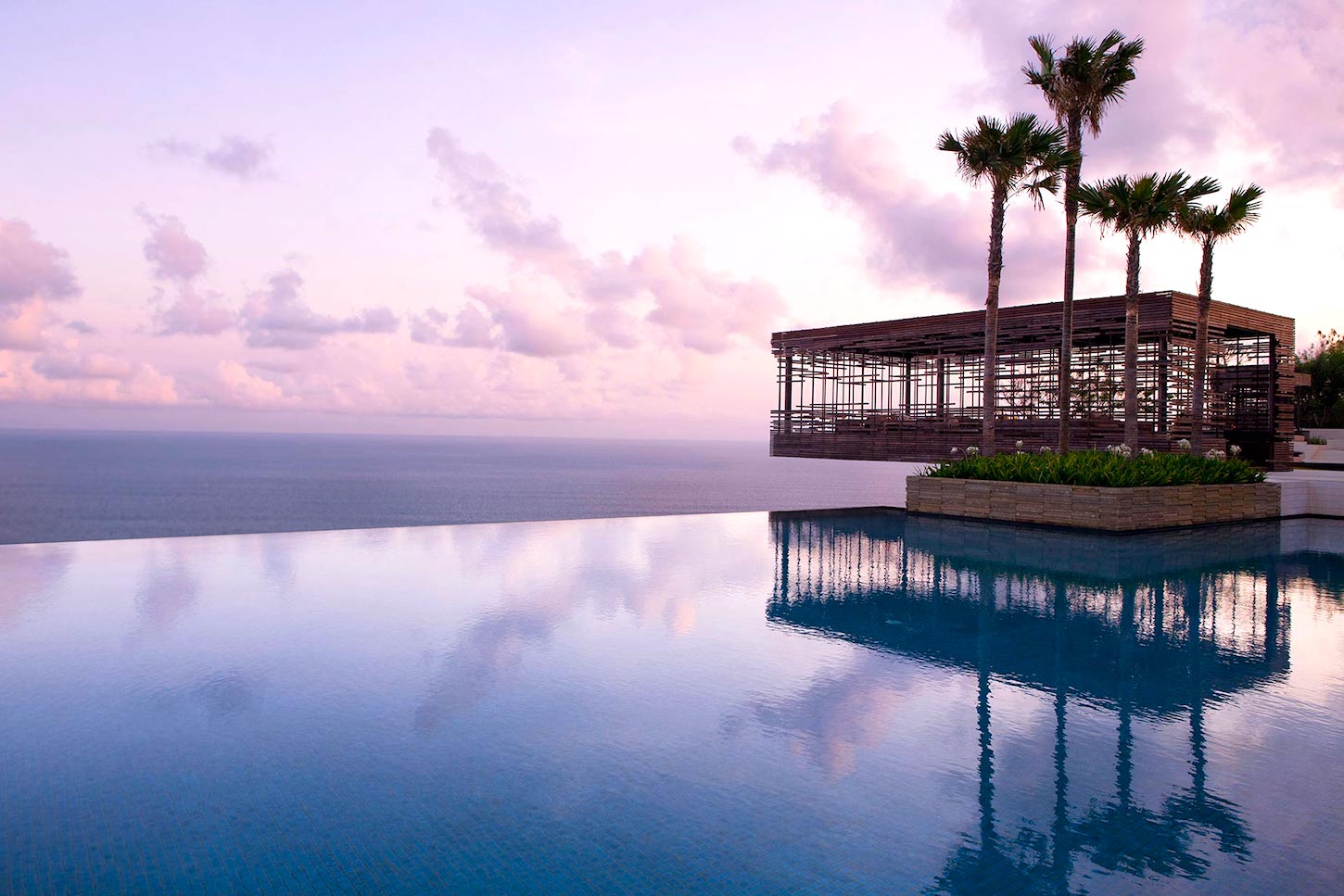 Engaging the senses
Bali is no stranger to tourists and is so well known around the world, yet it is a destination that continues to enchant, delight and surprise even the very well-travelled. How? Well, I think it is all about the senses and Bali engages them on so many levels. When combined with Alila Hotels & Resorts, the experience is amplified so much more.
The Alila experience taps into the true essence of Bali, sharing and showcasing the culture, food and traditions. When delivered with a warm Balinese smile, it adds so much more, especially with your next travel incentive or conference.
Alila Villas, Uluwatu
Uluwatu is an area which has tranformed high-end travel incentive and conference options in Bali. Many people have been to Bali for a personal holiday or a conference over the years, but not all have experienced the "ultra" luxury aspect of the island like they can in Uluwatu. Say hello to Alila Villas.
Breathtaking and glamourous is what first comes to mind when arriving at the Alia Villas Uluwatu with views from the entrance right through to the Indian Ocean.
Positioned on the southern cliffs of Bali, the location is tranquil and far away from the hustle and bustle of the other tourist precincts, instantly providing a sense of calm. At every turn the eco-friendly design of the Alila Villas Uluwatu embraces the natural beauty of the area but it's the architecture that stands out with striking structures both luxurious and elegant.
Stepping into luxury
The Villas themselves are beautiful and with a personal butler for each, the luxury experience is taken to the next level with friendly and discrete service. The 3-bedroom villa entrance is a walk into a secluded world culminating in a private pool and garden overlooking the ocean.
Gastronimical greatness
Executive Chef at Alila Uluwatu is Marc Lores Panades and his passion for local, organic and sustainable produce shines through the food and service, something which is reflected throughout the property.
The Warung, an open-air space with indoor and outdoor dining and amazing views, serves a mix of Balinese and Indonesian cuisine.
Chef Marc says: "People come to Bali to enjoy the culture and the Balinese and Indonesian food, and it's important that we offer an authentic experience. I get really involved with the Indonesian food but not the creation as these flavours come from the locals and it needs to be authentic. I push the team to get better and better to achieve high standards with their local cuisine and The Warung is well renowned with Indonesian travellers and is a drawcard for outside guests seeking the true flavours of the region."
Did you know?
One way to engage the senses on your next Bali incentive travel trip or conference is to try "Laughing Yoga", which is based on the belief that laughter is the key to happiness. Early risers can laugh and stretch til their heart's content at Alila Ubud at 6am.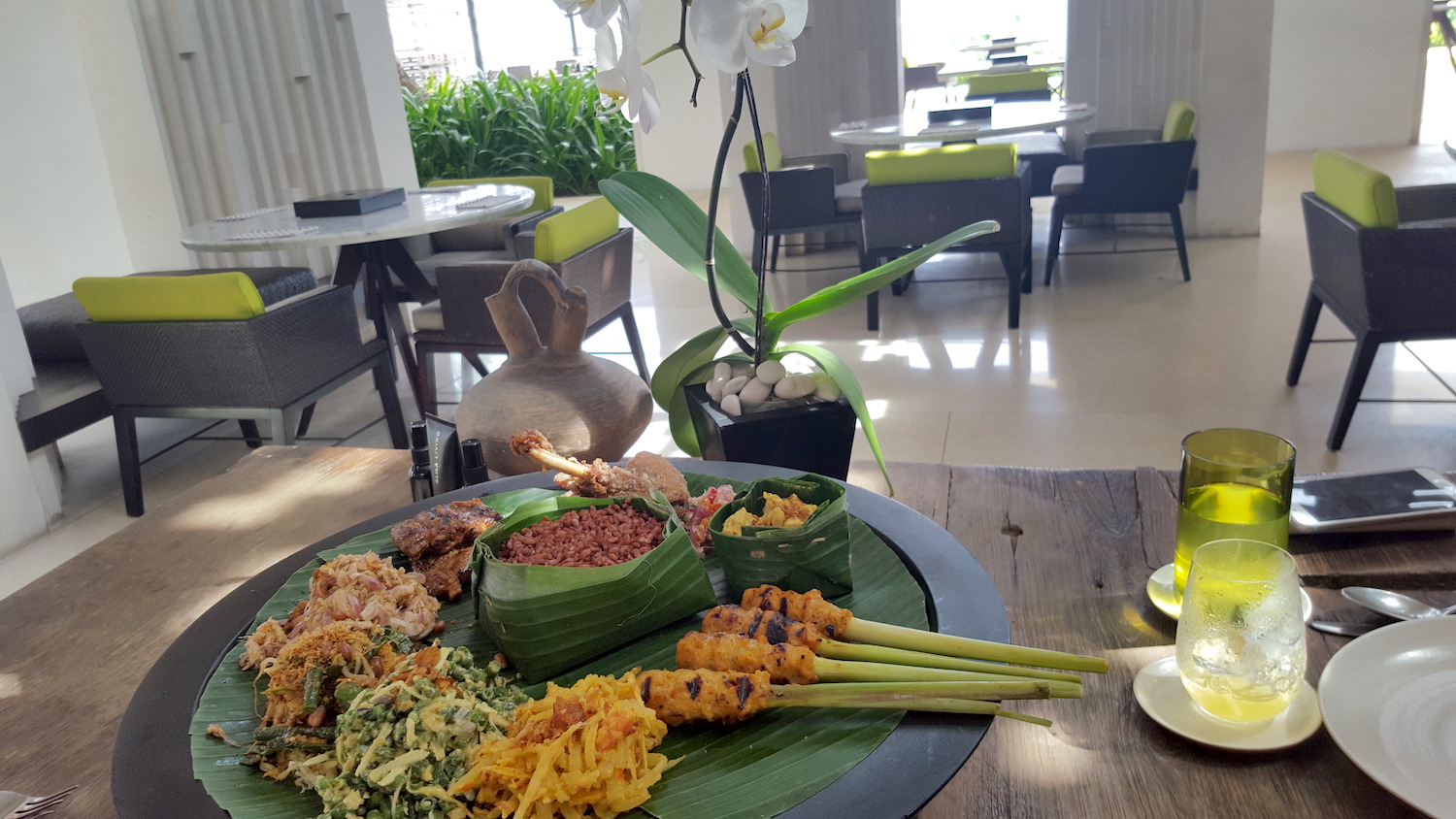 The other restaurants within Alila Uluwatu are Cire, serving classic Asian and International dishes, and Quila, where Chef Marc takes you on a fine dining journey through all the senses of food with a menu changing daily and comprising multiple courses of small plates that all have a story and a synergy.
Kitchen Garden and Cooking Classes
Chef Marc's drive for fresh, local produce has seen the resort establish its very own kitchen garden based on permaculture and following the seasons.
With a growing awareness of sustainable farming and a healthier, balanced lifestyle, the kitchen garden is a way for guests to participate in cooking classes where they can learn about the local ingredients and cooking methods that go into making traditional dishes.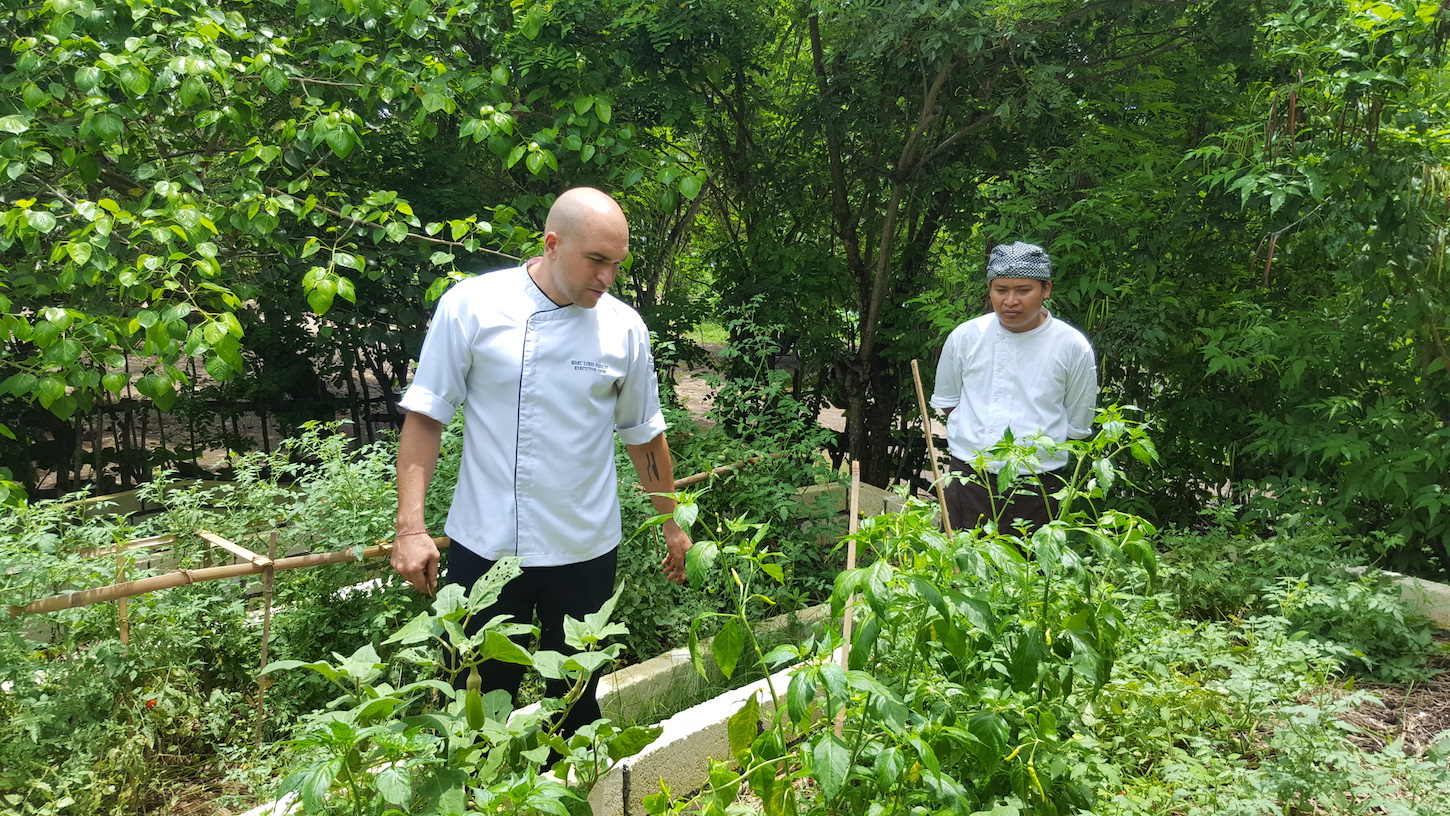 Alila Seminyak
The sister property of Alila Uluwatu is Alila Seminyak, a beachfront resort stretched along the south-west coast of Bali and in the heart of the hip nightclubs, bars, restaurants and shops, all within walking distance.
Tropical elegant chic surrounds you as soon as you step into the lobby with views of the infinity pools and lush grounds through to the ocean and it feels like you have entered an oasis from the busy streets of Seminyak.
The 72 square metre deluxe ocean view suites are stunning with large lounge, balcony and huge bathroom/robe area.
Events & Conferences with style
The event and meeting spaces within the resort are a stand out and all harness the Balinese spirit of hospitality.
With flexible and dedicated meeting spaces in the Event Centre for up to 288 delegates, the resort is the ideal venue for incentive and conference groups.
Throughout the grounds of the resort there are event spaces that are not your typical ballroom; you can have a private sunset dinner in the penthouse, banquets in the event centre for up to 350 guests or beach side dinners.
But for me, the event experience that provided the most special atmosphere was in the unassuming temple garden located in the heart of the resort with an authentic Balinese temple facing the ocean. This sacred site preserved by Alila is an intrinsic part of the Balinese spirituality and that is what makes an event in the temple garden so special.
Wheeling out cool transfer experiences
There are stock standard transfers, then there are transfers with a difference and Bali has it in spades. Or perhaps that should be a fleet of vintage Kombi vans, Harley Davidsons or VW convertibles.
As far as getting a group from one destination to another in Bali, what better way to do it than a transfer that becomes an experience in its own right. Totem Group experienced these forms of transfers and had loads of fun making what would have been a boring time spent in traffic into something exciting and fun.
Bali clearly is still relevant for incentive travel and conferences which can be shaped in any number of ways. From the calm and harmony experienced in the jungle of Ubud to the bustling chic of Seminyak or the exclusive luxury of Uluwatu, you can cover all of Bali's cultural aspects and engage the senses in so many ways.
Getting to Bali
Getting to Bali is easy on the Garuda network with direct flights from around Australia to Denpasar.
Flying time from east coast Australia is about six or seven hours and in no time you are transported to another world.
It is no surprise Garuda has taken out the Skytrax top award for best cabin crew for five consecutive years in a row including 2018 and it was this great inflight experience that made the journey time go by quickly.
For your Incentive, Conference, Event and Group Travel specialists contact Totem Group- delivering motivation, engagement, inspiration and rewards.