Luxury Travel Magazine's annual Gold List awards are back as the best in luxury travel for hotels and resorts, airlines and destinations are voted for by Australians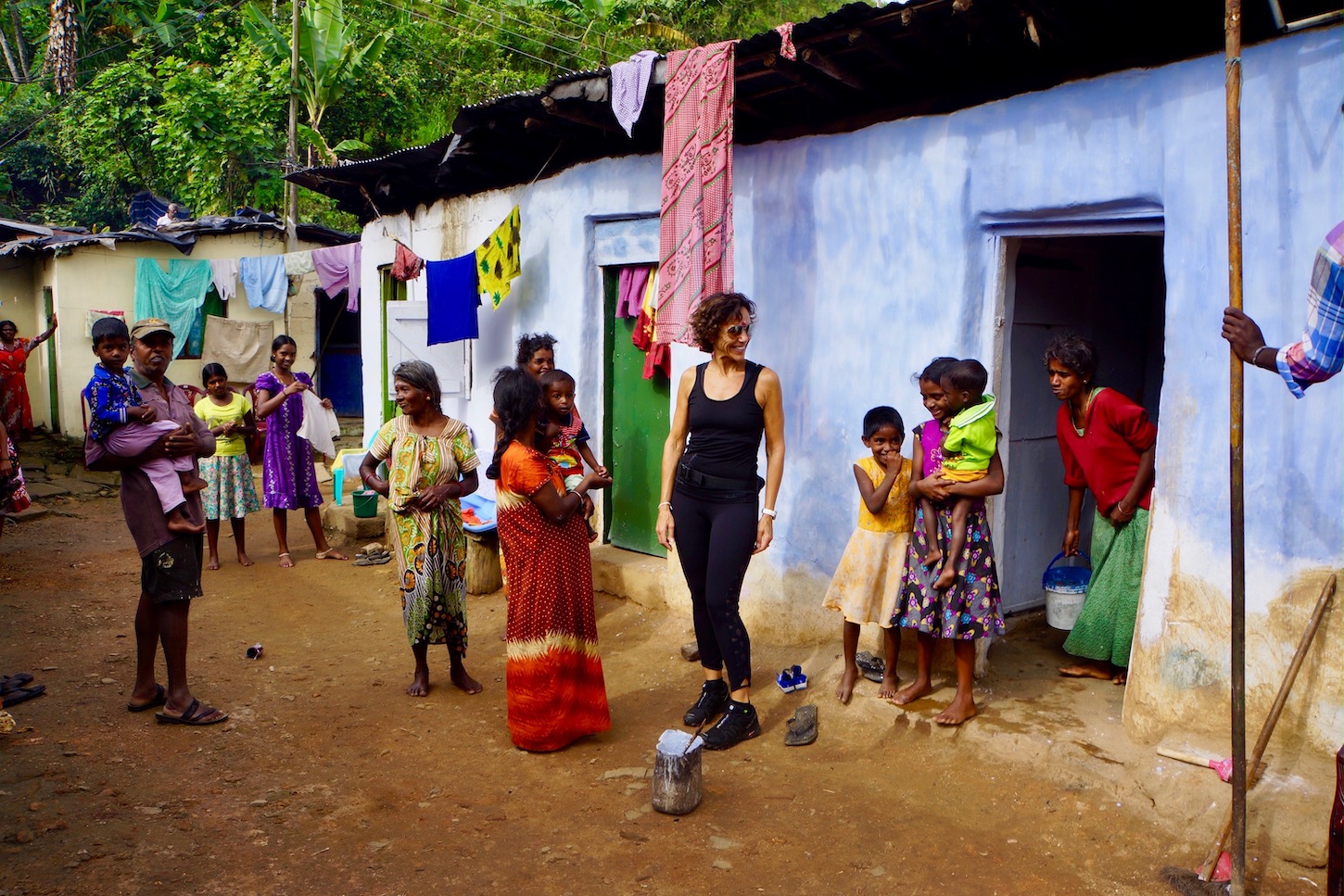 Hands-on: Yvonne Verstandig, Head of Leisure and Co-Founder at Executive Edge Travel, says the Gold List awards recognise the creme de la creme.

One 'Gold List' to rule them all
The Gold List is back and it's time to cast your vote for the best in luxury travel. But this is not just any reader survey.
Lists of 'the best of the best' in travel publications come and go but Luxury Travel magazine's annual reader-generated Gold List has endured, celebrating its 15th round this year. Luxury Travel is Australia's premier travel and lifestyle magazine and the only one exclusively devoted to luxury travel.
Today, Luxury Travel magazine's Gold List is renowned as the most comprehensive luxury travel survey ever undertaken by an Australian magazine, voted for by thousands of readers.
Richard Bunting, General Manager and Managing Editor of Luxury Travel magazine, says: "Each year the profile of the Luxury Travel Gold List grows as the prestigious reader voted awards recognises the best in luxury by Australians. This is shown by the continued growth in voting numbers and of recent years a diversity in the winners of each category."
Latest trends and luxury direction
Luxury Travel utilizes the Gold List as a barometer for the pulse of its readers, to determine the latest trends and gauge the direction of luxury travel.
Bunting adds: "As the publishers of Luxury Travel magazine, we endeavour to stay true to luxury with the stories we publish.  So the awards allow us an insight to where our readers are going as well as giving us inspiration for our editorial planning."
Beginning in 2005 to illuminate the preeminent operators in the international and domestic luxury tourism industry, the Gold List Awards have grown to include 35 categories and hundreds of hotels, resorts, wellness retreats, boutique properties, cruises, rail journeys, gourmet experiences and adventure travel. Only premium products are considered worthy for accolades and the finalists set the benchmark for luxury operators to aspire to.
Some of the winners from last year include Etihad Airways for 'Best First Class Airline,' Gwinganna for 'Best Australian Health & Wellness Retreat' and Mandarin Oriental Hong Kong for 'Best Overseas Hotel.'
Luxury agencies matter more than ever
One of the most competitive categories in the Gold List each year is 'Best Luxury Travel Agency'. Despite the extraordinary company of Executive Edge Travel's fellow Virtuoso agencies across Australia, Executive Edge has consistently been named a finalist year after year. In fact, since 2012, Executive Edge has commanded one of the top few spots and last year also marked the 7th year in a row that Executive Edge was awarded 'Finalist' for the hotly contested 'Best Travel Agency.'
Yvonne Verstandig, Head of Leisure and one of Executive Edge Travel's co-founders adds: "The Gold List Awards recognises the crème de la crème in the international and domestic tourism industry and it represents a great honour to be highlighted as a finalist by the national press. This is, in large part, due to the support of our loyal clients and incredible suppliers voting for us."
Extensive knowledge, personal touch
Long term client of Yvonne's at Executive Edge, Tracy Berkowitz, conveys the essence of what elevates a travel designer to the Gold List: "Yvonne's extensive knowledge gathered from countless worldwide travels ensures tailored advice and customised service."
The very category of 'Best Travel Agency' remaining a staple category on Luxury Travel magazine's Gold List year after year reflects the importance of having a travel advisor in luxury travel.  Yvonne elaborates on why travel agencies are not only still relevant in the age of online booking but also an imperative for sophisticated travellers.
"In today's busy world our savvy travelers either don't have the time or expertise to make their own bookings," Yvonne says. "They appreciate the services of a knowledgeable and well-connected travel advisor who has established relationships with suppliers such as hoteliers, cruise lines and on-ground operators, and advisors who are "in-the-know.
"Luxury travelers are seeking more interesting, detailed and 'off-beaten-path' experiences that are simply not found online.  They appreciate meeting 'face-to-face' in order to discuss every detail of their trip and have the bespoke journey they always dreamed of.  And then whilst away, they feel secure in the knowledge that we are only a phone call away should they need assistance for anything that could potentially go wrong (such as flight details, flight cancellations, weather issues etc)."
Luxury Travel magazine voting is now open so cast your vote today for the 15th annual Gold List awards until April 7. All who vote go in the draw to win:
• Three nights in a Garden Room for two at Lindenderry Red Hill
• Complimentary breakfast for two every morning
• Three course dinner for two and a bottle of Lindenderry wine in the hotel's two hatted Dining Room


Executive Edge Travel is a globally renowned leader for booking luxury travel experiences/properties.
To book contact your Executive Edge Travel Designer on 03 9519 7777 or email leisure@executiveedge.com.au