Yvonne Verstandig and Sally Bird are traditional luxury travel designers with a modern golden touch. They lead a small team of luxury travel experts who prove that knowledge, human connection and a more personal service defies trends suggesting OTAs (online travel agencies) rule the pool when it comes to booking luxury holidays. Fresh from winning Luxury Travel magazine's Gold List award for 'Best Luxury Travel Agency', we discover the forces behind Executive Edge. The same forces inspiring travellers to stick with "Bricks and Mortar" travel agents in crafting unforgettable bespoke travel experiences. Scott Podmore reports.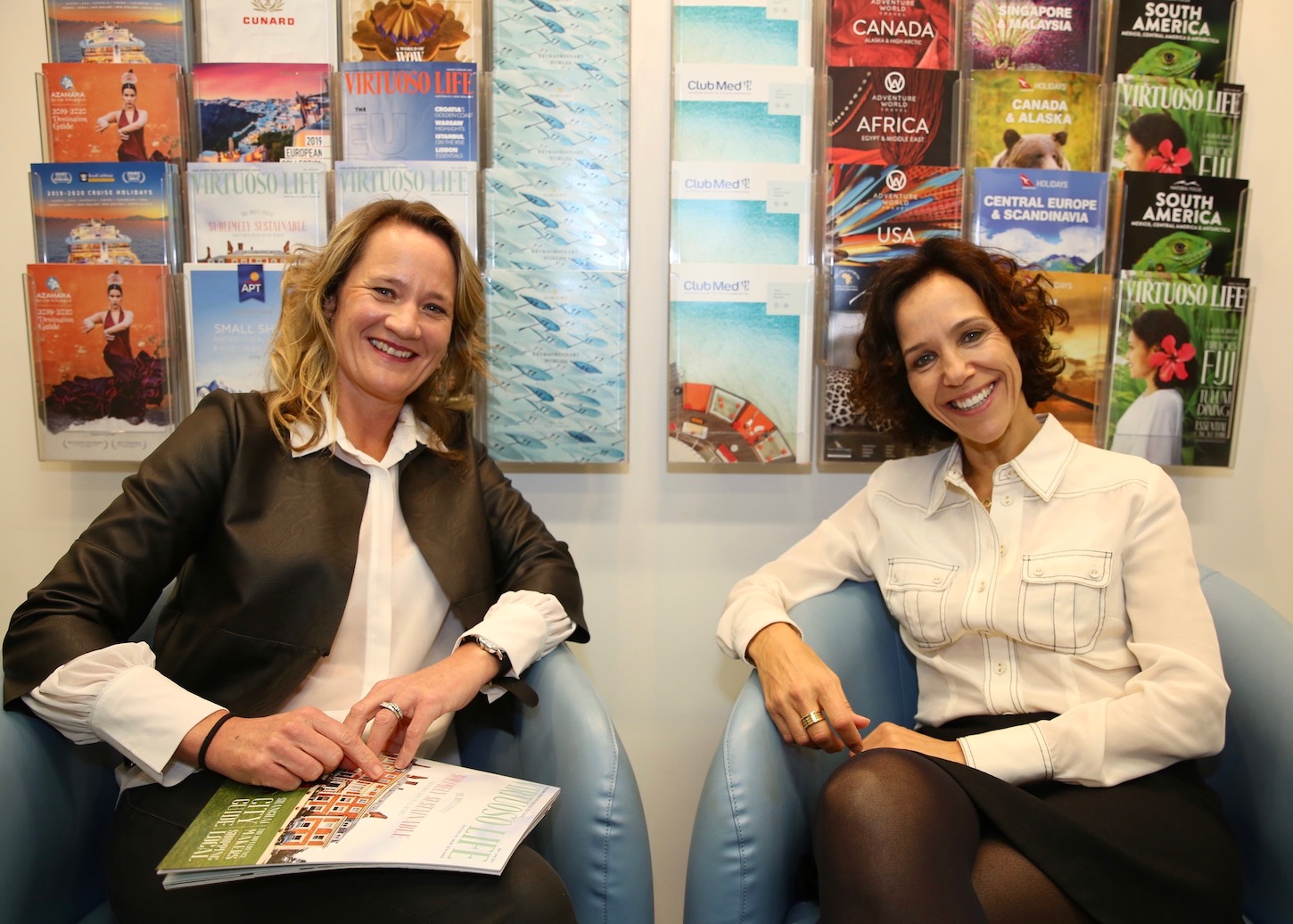 Girls with the Gold: Executive Edge Travel's Sally Bird and Yvonne Verstandig.

Going for gold… and getting it
Executive Edge Travel co-founders Yvonne Verstandig and Sally Bird are living the dream. But don't for a second think they don't work hard for it.
As luxury travel designers based in Melbourne and travelling the world sourcing the best "experiences" on the planet, they're also helping clients from around the world realise their own dreams. Those same clients will tell you the dynamic duo and their brilliant small team have the "golden touch" when it comes to designing and delivering a dreamy bespoke luxury holiday.
"Don't call us Golden Girls though," Sally warns me with a smile (I'd forgotten an old TV series by the same name changed the definition of that kind of label forever).
But gold clearly becomes these talented women who are still glittering after last month's announcement that Executive Edge Travel was named 'Best Luxury Travel Agency' in the annual prestigious Luxury Travel magazine Gold List awards.
Australia's No.1 Luxury Travel Agency
The Gold List Awards, launched in 2005 to illuminate the preeminent operators in the international and domestic luxury tourism industry, have grown to include 35 categories and hundreds of hotels, resorts, wellness retreats, boutique properties, cruises, rail journeys, gourmet experiences and adventure travel. Only premium products are considered worthy of accolades and the finalists set the benchmark for luxury operators to aspire to.
Coincidentally, Yvonne and Sally launched Executive Edge Travel – along with Connections Group of Companies founder and director Gary Reichenberg – exactly the same year the elite travel industry awards were born.
So just how does a luxury travel agency like Executive Edge Travel survive in a travel industry now dominated by OTAs and all their chat bots and virtual assistants? Yvonne's eyes light up, yet she's graceful with her response.
"OTA's will never be able to offer the personal service and human connection that the luxury traveller requires," Yvonne explains.
"However, there is a place for OTAs. Mainly for those people wanting a cookie cutter trip with no real thought required. But OTAs can't know our clients like we do, where they have been, what their interests are and what presses their buttons. Our clients need our advice in destinations, experiences, hotels and general travel ideas."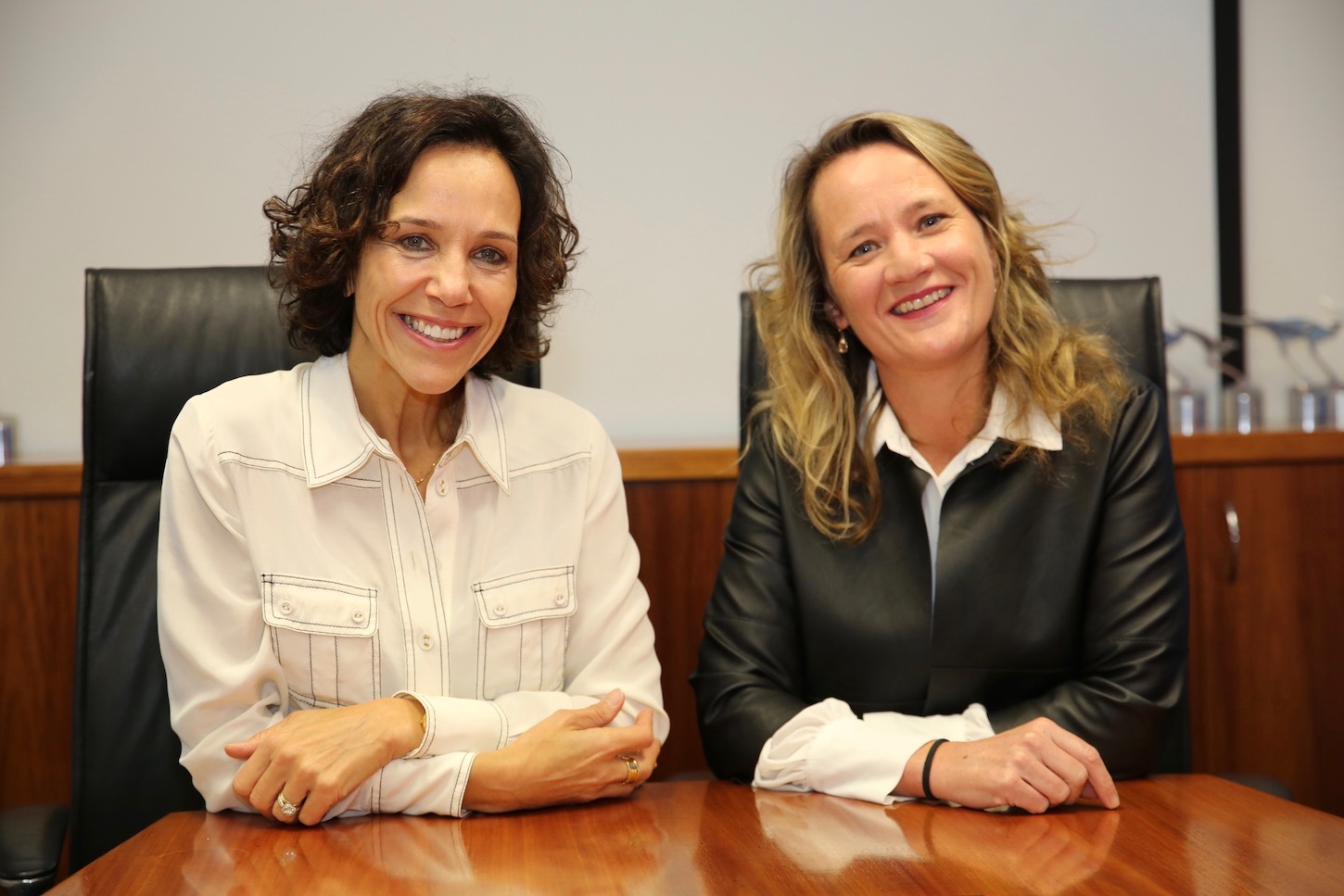 "It is clear to me that the members of the Executive Edge team are extremely knowledgeable in their individual style of travel in part because they have experienced what they are recommending. For me travel is about experiences, and experiences are best shared with people, so why wouldn't you have a person assist you in designing your holiday experiences? The value an advisor offers far out does the $100 you'll save on Expedia!" ~ Luxury Travel magazine managing editor Richard Bunting
Personal service, human touch
Yvonne's knowledge of and passion for luxury travel is palpable, as she continues to explain the differences.
"They (clients) appreciate the connections made with our luxury suppliers (whether it be hoteliers or on ground operators) offering a warm welcome alongside potential upgrades that no OTA booking will offer. Today's luxury traveller is seeking a more off-the-beaten path journey. In Virtuoso's 2019 Luxe report, adventure trips rose to the top for family travel trends. OTAs wouldn't be able to deliver a more in depth travel experience that these luxury travellers are seeking.
"And we are there 24/7 should any issue arise while travelling and we've been there to help our clients on numerous occasions."
Sally agrees, also pointing out not everyone is comfortable with online booking processes.
"Now with so many OTAs, and so many booking engines, I honestly believe the bricks and mortar agency is more essential than ever," Sally says. "People are getting nervous about online, the choices are too great. So at Edge we have credibility, we are tangible, we have the personal experience, we are real and we are passionate… and we genuinely care."
The barometer of the best
Luxury Travel utilizes the Gold List as a barometer for the pulse of its readers, to determine the latest trends and gauge the direction of luxury travel.
The magazine's general manager and managing editor Richard Bunting says the Gold List has become a yard stick to its readers.
"We are very conscious of the position the Gold List holds in the industry and to consumers," Bunting tells TDL. "Now in its 15th year it is a recognised awards program that celebrates where Australians are going for their luxury experiences. The results show our readers are experiencing true luxury is a testament to the credibility for the awards where it is a matter of the most votes wins."
This year's record numbers (more than 60,000 votes were cast) included 25 categories featuring best hotels, resorts, airlines and cruises from around the world.
Agency always wins
Bunting believes choosing a luxury agency over online booking processes should be an obvious choice for travellers.
"In the luxury travel space it has become more and more apparent that true luxury travel experiences cannot be booked via Expedia," he points out. "To get the most of your travel experience, working with a travel advisor to me is a no brainer. The expertise that the advisor brings is priceless."
He continues: "In my 10 years in the travel space, Executive Edge always crops up as one of the leading travel design agencies in Australia. People who want to experience true luxury need to realise engaging with an advisor will lead to additional benefits, security in the knowledge that someone is there to look after you and your interests. One thing that sticks out for me from my dealings with Executive Edge is the creativity: the team at Executive Edge come up with ideas that the everyday person most likely won't think of or be able to organise if they did think of it."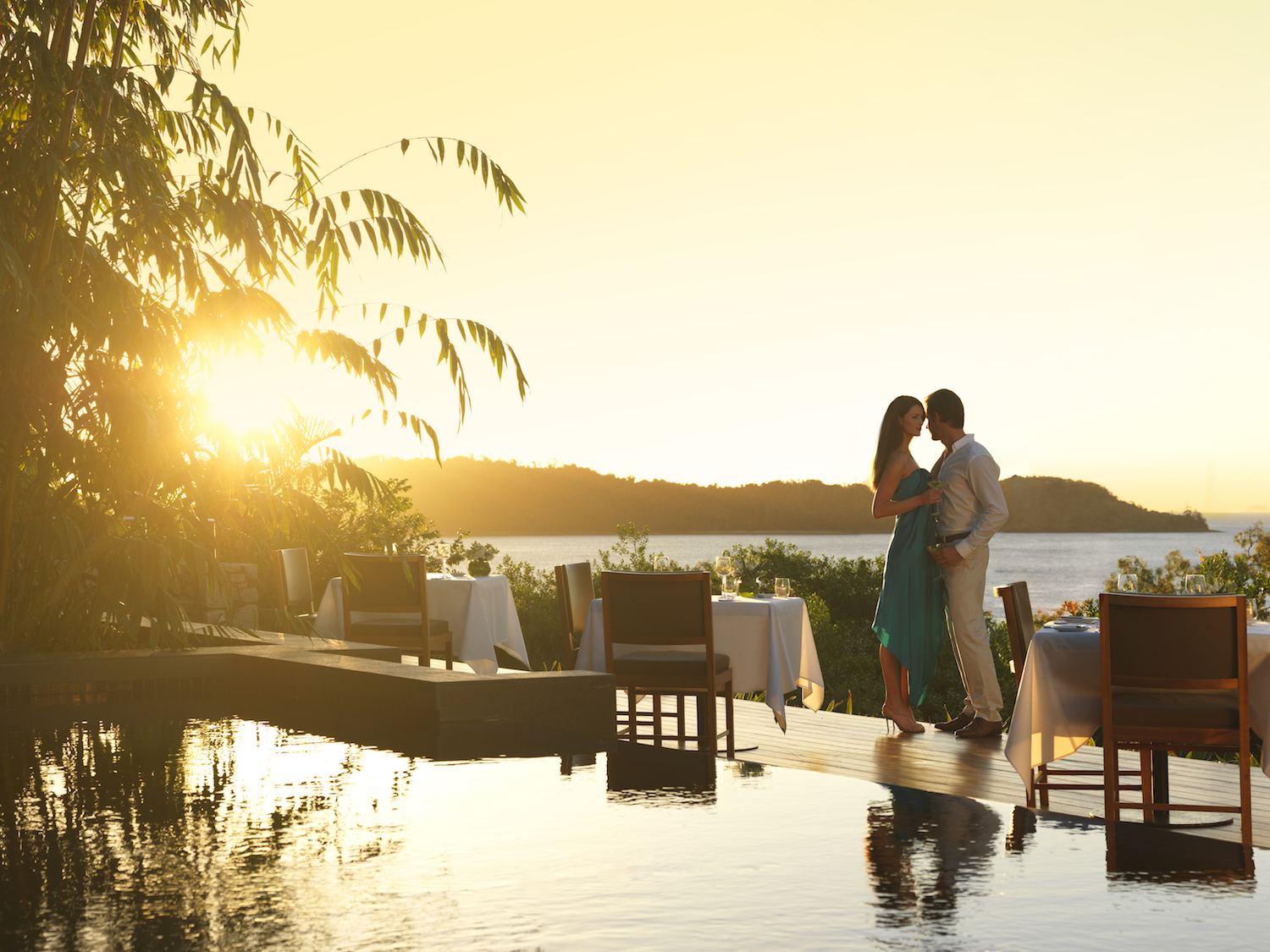 Best Luxury Resort in Australia: Qualia, Great Barrier Reef, Queensland.

Rubbing shoulders with giants
'Best Luxury Travel Agency' has been one of the most competitive categories in the Gold List each year. Despite tough competition from fellow Virtuoso agencies across Australia, Executive Edge has consistently been named a finalist year after year. In fact, since 2012, Executive Edge has commanded one of the top few spots and last year also marked the 7th year in a row that Executive Edge was awarded 'Finalist' for the hotly contested 'Best Travel Agency'.
But now the entire Executive Edge team loves the recognition of being No.1 luxury travel agency in the land.
"It's a fabulous acknowledgement," says Sally. "It's a small pay off for the entire team's hard work for all these years. It's stiff competition out there… I think the really fabulous part about this award is that it comes from our suppliers as well as our clients."
Yvonne concurs. "We are always striving for the best at Executive Edge Travel in servicing our clients and dealing daily with our luxury suppliers, so an award like this showcases that our hard work is recognised."
Other Gold List winners
Some of the winners from this year's event include:
Best City in the World: New York (finalists Amsterdam, Paris, Rome, Singapore, Barcelona, Tokyo, Venice, Florence).
Best Country in the World: Australia (finalists Italy, France, New Zealand, United Kingdom, United States, Canada, Spain, Greece, Germany).
Best Luxury Resort in Australia: Qualia, Great Barrier Reef, Queensland.
Best Overseas Luxury Resort: The Anam, Vietnam.
Best Luxury Ski Resort: Whistler Blackcomb, Canada.
Best Luxury Ocean Cruise Line: Silversea.
Best First Class Airline: Qantas.
Best Luxury Tour Operator: Abercrombie & Kent.