Culinary tourism is at its height right now. From wellness focused healthy dining to unusual gastro-food pairings, luxury travel today simply must include an enticing culinary component. Small Luxury Hotels of the World (SLH) has identified this foodie trend and taken it to another level.  Select SLH properties showcase unique culinary experiences which excel beyond an impeccable meal to deliver a complete and unforgettable sensory adventure. To whet your appetite for more, try these 8 great Small Luxury Hotels of the World with out-of-this-world dining experiences.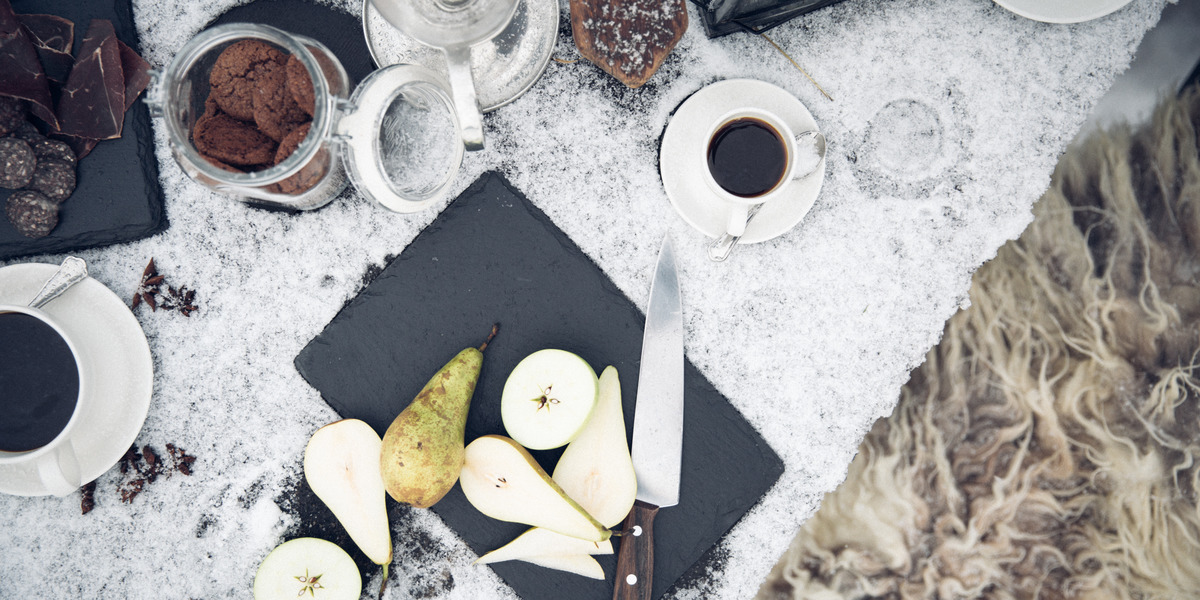 Storfjord Hotel, Norway
Leave the hustle and bustle of modern life and step into a Scandinavian folk tale to discover Storfjord Hotel on Alpine Norway's fjord fringed wooded hilltop. With a log cabin ambience in a tranquil spot, enjoy panoramic views of the stunning Sunnmore Alps and overlook one of the largest fjords in Norway. For an authentic culinary adventure Scandi-style, visit a local fjord farm and sample delectable food which has been hunted, fished and harvested from the surrounding woods and mountains and prepared using traditional techniques. The visit also includes a lesson in traditional Norwegian baking right in the farm's old bakery. Try your luck at baking Norwegian flatbread, Nonsvik Lefse (potato pancake) or traditional Water Kringle (butter-layered pastries). To satisfy the adventurist spirit, there is also fishing, sailing, hiking, sea safaris and skiing to choose from.
Executive Edge Travel's Co-Founder & Head of Leisure Yvonne Verstandig's 'Travel My Way' tour to Norway includes a stay at Storfjord Hotel 
Storfjord Hotel is famous for its fine collection of cheese from local producers and Storfjordbrygg, the hotel's locally brewed Ale only served at Storfjord Hotel.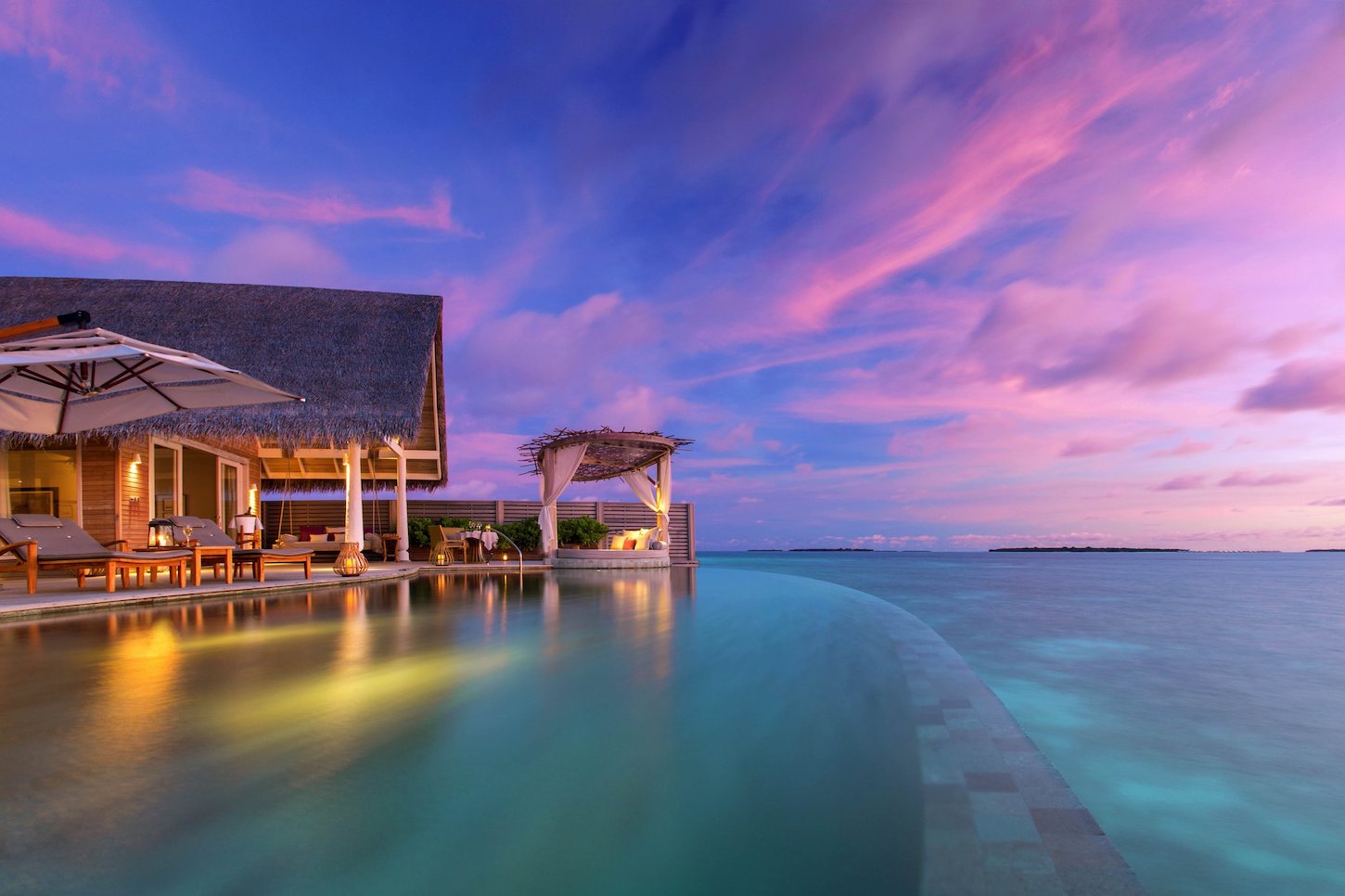 Milaidhoo Island, Maldives
Can a culinary 'treatment' address both the physical and mental hurdles that prevent a good night's sleep? Hidden in the heart of an UNESCO biosphere reserve, Milaidhoo Island in the Maldives offers five different curated mood dining menus paired with wellness treatments designed to transport guests into a state of Zen. Choose from 'Deep Sleep', 'Getting into the Milaidhoo Mood', 'Sunrise Awakening', 'Curious Adventures' or 'Sunset Chill' – all created to change a person's mood. The most popular, 'Deep Sleep,'starts with a peaceful spa treatment in the early evening to relax the body followed by a light dinner with naturally occurring ingredients in the menu that encourage sleep. After dinner Milaidhoo's resident yogi leads you in a private moonlight meditation on the deck of your villa to calm and slow the mind. The evening ends with a scented candlelit bath. At Milaidhoo Island, guests aren't thought of a holiday makers but as 'storywriters', crafting their own dream holiday.
Hulbert House, New Zealand
Fancy a luxury cruise with your own private chef? In Queenstown New Zealand, Hulbert House makes this exceptional dining experience a reality. Start with a Milford Sound day cruise then helicopter into the heart of Fjordland before boarding an elegant cruise complete with on-deck hot tubs. Enjoy an alfresco seafood lunch prepared by a private chef with delectable blue cod, crayfish and bluff oysters. After lunch cruise the Fjord, go fishing, try your luck at cray-pot pulling or dive deep in an ROV submersible. On the way back to Hulbert House, be sure to ask the pilot to land on a glacier. Hulbert House, skirted by a picturesque white picket fence, is a boutique retreat brimming with vintage style, from the Bakelite light switches down to the cast iron radiators. Magnificent views of Lake Wakatipu are captured from every individually designed room. Local staff will keep you busy suggesting spa treatments to golf excursions to the hippest wine bars and restaurants.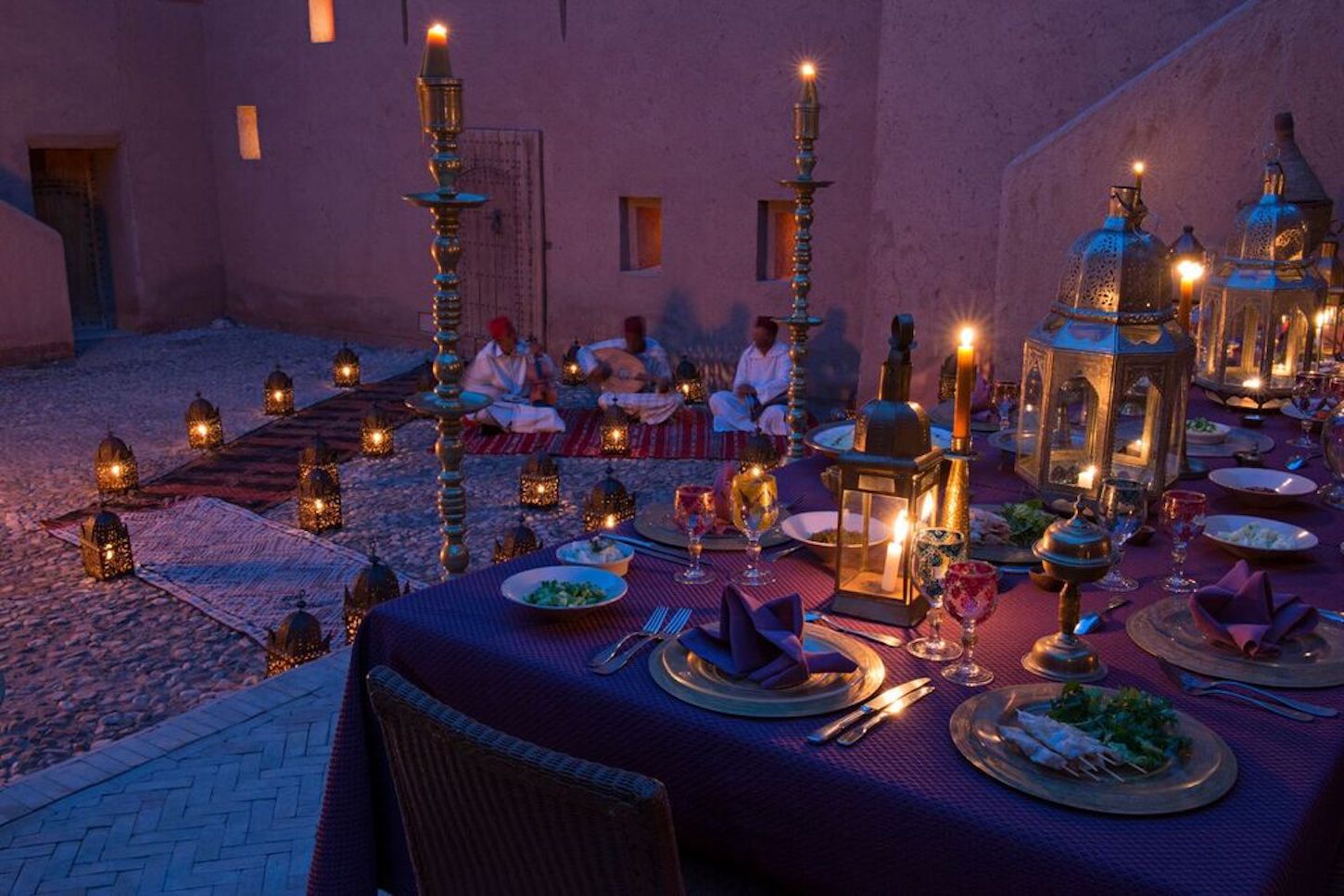 Dar Ahlam, Morocco
Dar Ahlam means 'House of Dreams' and dream you shall as you dine in the most dramatic settings. Meals are an enchanting daily surprise. Never dine in the same place or taste the same dish twice and tables are set up in different locations depending upon the day's theme. Savour traditional Moroccan specialties and the latest culinary innovations in spectacular outdoor settings such as overlooking the Atlas Mountains and Morocco's stretch of the Sahara desert or the hotel's gardens designed by Louis Benech, the famed designer of the Jardin des Tuileries in Paris. Desserts are dreamed up by French pâtissier Pierre Hermé. Dar Ahlam is a renovated 19th century Kasbah with 13 suites and one villa – all have fireplaces and oversized bathrooms. The ultimate Moroccan adventure? For a little extra, spend the night under the stars in the desert in a tent for two.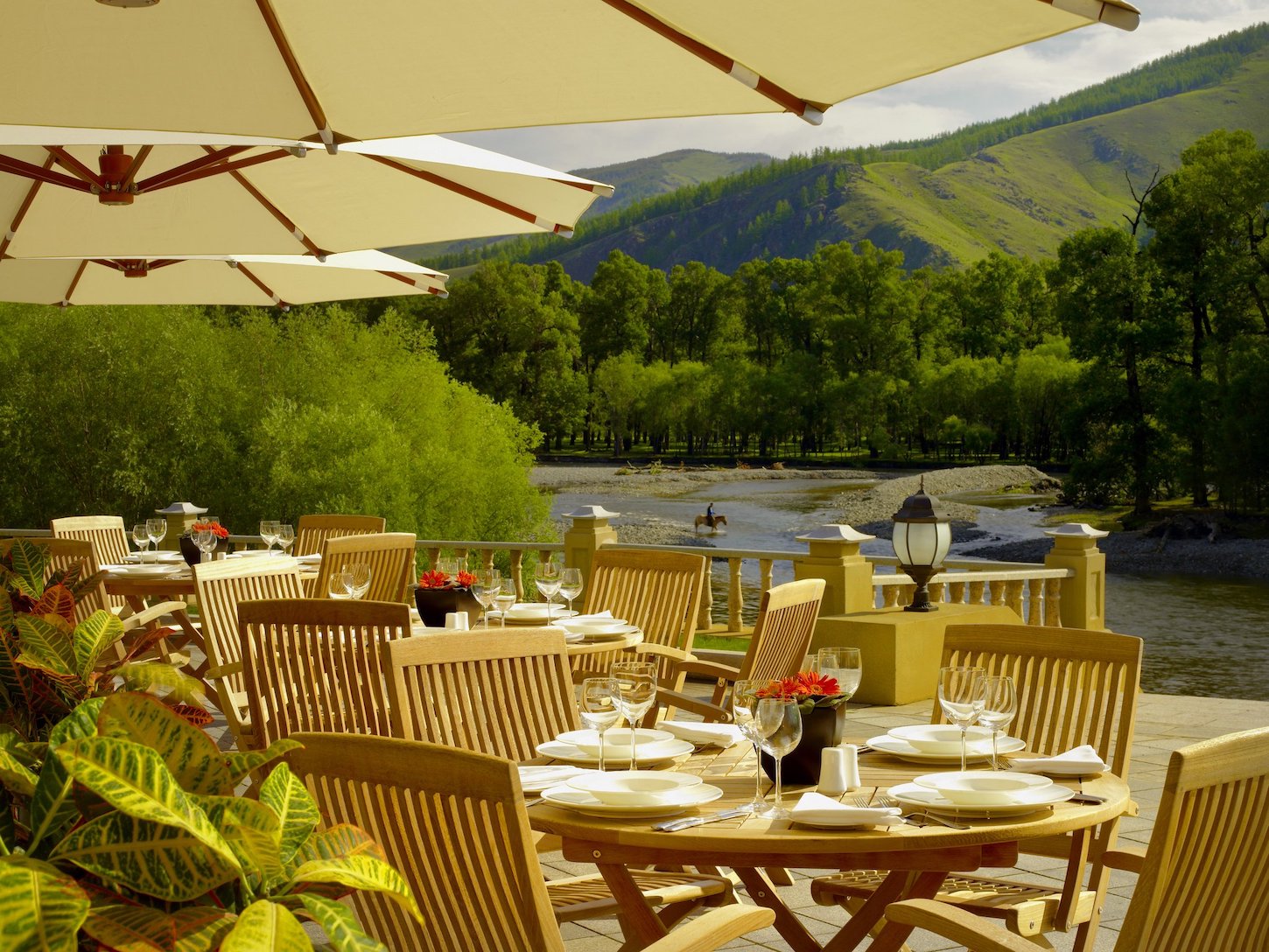 Dining is a treat with four restaurants and three lounges, each a special and distinctive experience. Bond over Horhog, a traditional mutton stew cooked with hot stones which is a Mongolian meat dish representing thousands of years of nomadic Mongolian lifestyle.
Terelj Hotel, Mongolia
Pure luxury nestled in the carefully protected, almost uninhabited wilderness in Mongolia's Gorkhi-Terelj National Park, Terelj Hotel is renowned for outdoor adventures from bird-watching to hiking and climbing or horseback riding through meadows of edelweiss, grassy steppes and forest-covered mountains. Although sparsely populated, the park is home to nomadic Mongolians, so if you are lucky, interact with the authentic people of Mongolia who are hospitable and gracious. Dining is a treat with four restaurants and three lounges, each a special and distinctive experience. Bond over Horhog, a traditional mutton stew cooked with hot stones which is a Mongolian meat dish representing thousands of years of nomadic Mongolian lifestyle. This dish embodies the spirit of togetherness and sets the beginnings of friendship. Complete the night's festivities with a local Mongolian vodka made from fermented horse milk.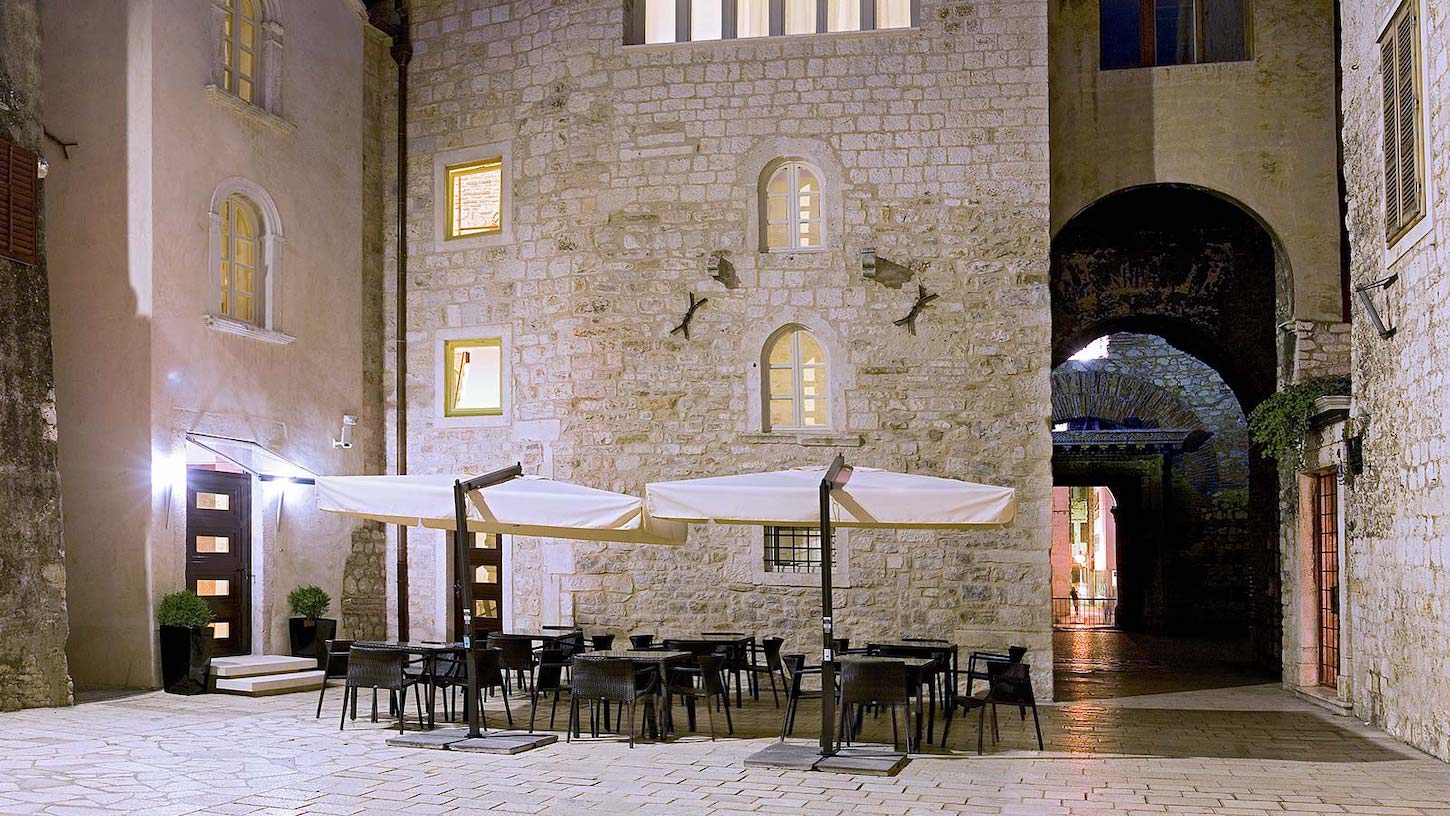 Vestibul Palace, Croatia
With a mere 7 exclusive suites, Vestibul Palace is Split's most extraordinary place to stay set in the heart of the Diocletian's Palace beside the ancient Roman vestibule walls. Merging three distinct architectural styles, Roman, gothic and Renaissance, the palace's interior is by contrast modern in design whilst highlighting original architectural features in the rooms. In this ancient setting, Vestibul Palace presents UNESCO themed dinners offering guests the opportunity to dine amongst the city's breathtaking UNESCO World Cultural Heritage monuments. Choose from dining in the Emperor's Square directly in front of the hotel or in St. Andrija Church accompanied by a one-hour concert by Dalmatian Klapa singers.
Dukes of London, UK
In the centre of historic St James's Mayfair, where King Henry 8th built his palace in the 16th century, Dukes London has been an exclusive retreat for royalty, politicians and musicians. Choose from modern or classic style accommodation whilst savoring British gastronomic delights. With quintessential English charm, enjoy a butler served picnic in nearby Green Park curated by Michelin-starred Chef Nigel Mendham and packed with traditional treats including Scotch eggs, broccoli quiche sprinkled with pine nuts, poached salmon with lemon mayonnaise, and artisan cheese paired with scrummy chutneys. The kid's menu keeps little ones content with pigs in blankets, homemade crisps and strawberry trifles. The idyllic alfresco setting is perfect for a romantic date for couples or a party with friends.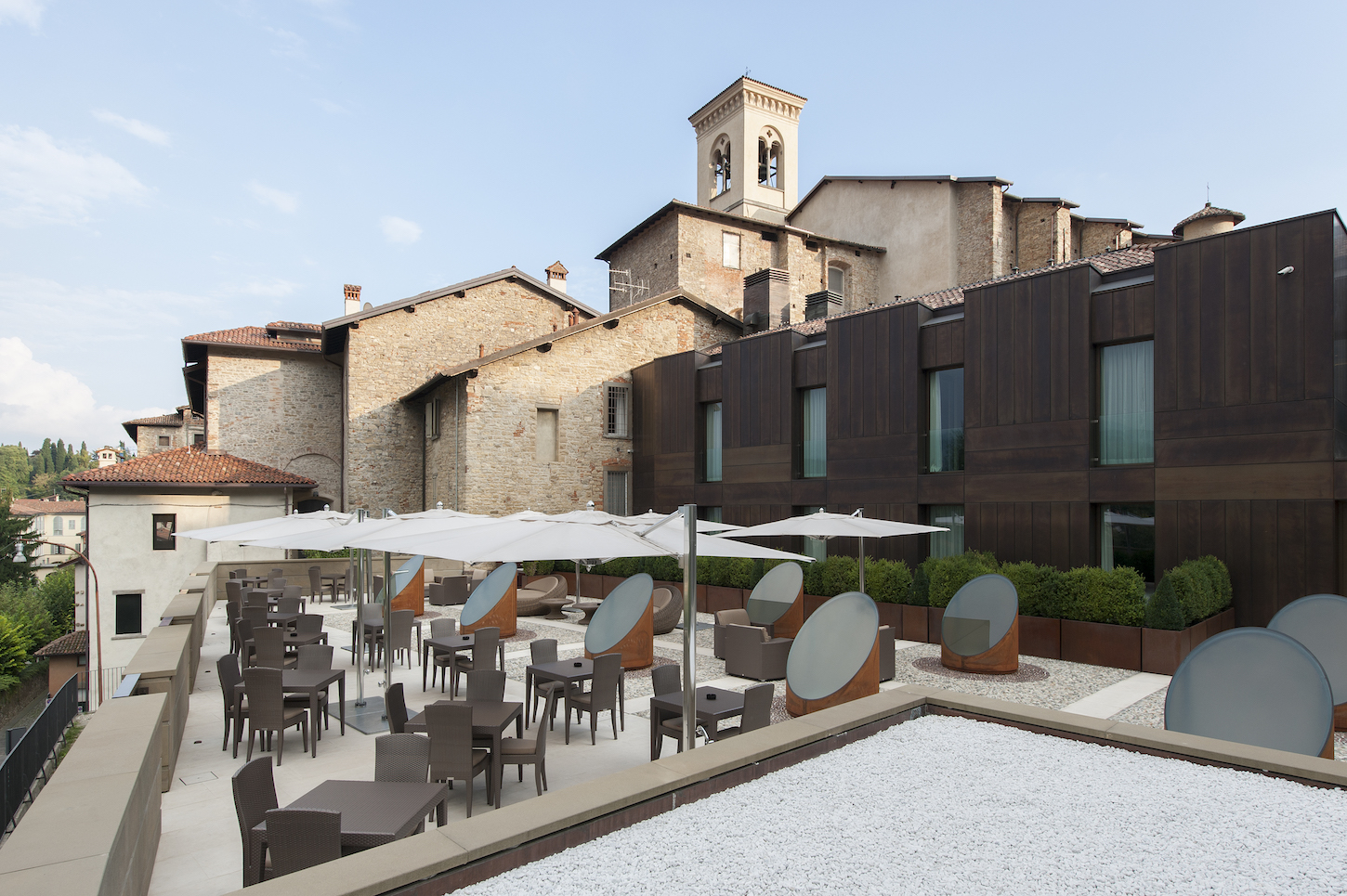 Relais San Lorenzo, Italy
In the historic walled city of Bergamo Alta, Italy, Relais San Lorenzo blends modern with antiquity. Step out of Relais San Lorenzo onto Piazza Mascheroni and wander through the winding streets of the walled city, then return to Chef Antonio Cuomo's Italian dishes created with fine local produce well-rooted in the flavours of the Bergamo tradition. For a special culinary treat, dine in an archeological site of Roman and Medieval origins dating back to 300BC. In one of Lombardy's most lovely towns, Relais San Lorenzo features a sensual spa, a gourmet restaurant, a terraced bar and houses 30 rooms and suites overlooking the neighbouring church.
Small Luxury Hotels culinary delights straight from the book
Purchase a copy of the SLH Cookbook Main Courses Volume 3 which presents a collection of handpicked recipes from the brand's portfolio over 520 hotels in more than 80 countries. The SLH Cookbook features 142 tantalising main dishes curated by internationally recognised chefs; from local tastemakers to globally renowned masters of their craft, who champion regional produce and gourmet experiences designed to tempt the taste buds of discerning travellers.

Executive Edge Travel is a globally renowned leader for booking luxury travel experiences/properties.
To book contact your Executive Edge Travel Designer on 03 9519 7777 or email leisure@executiveedge.com.au