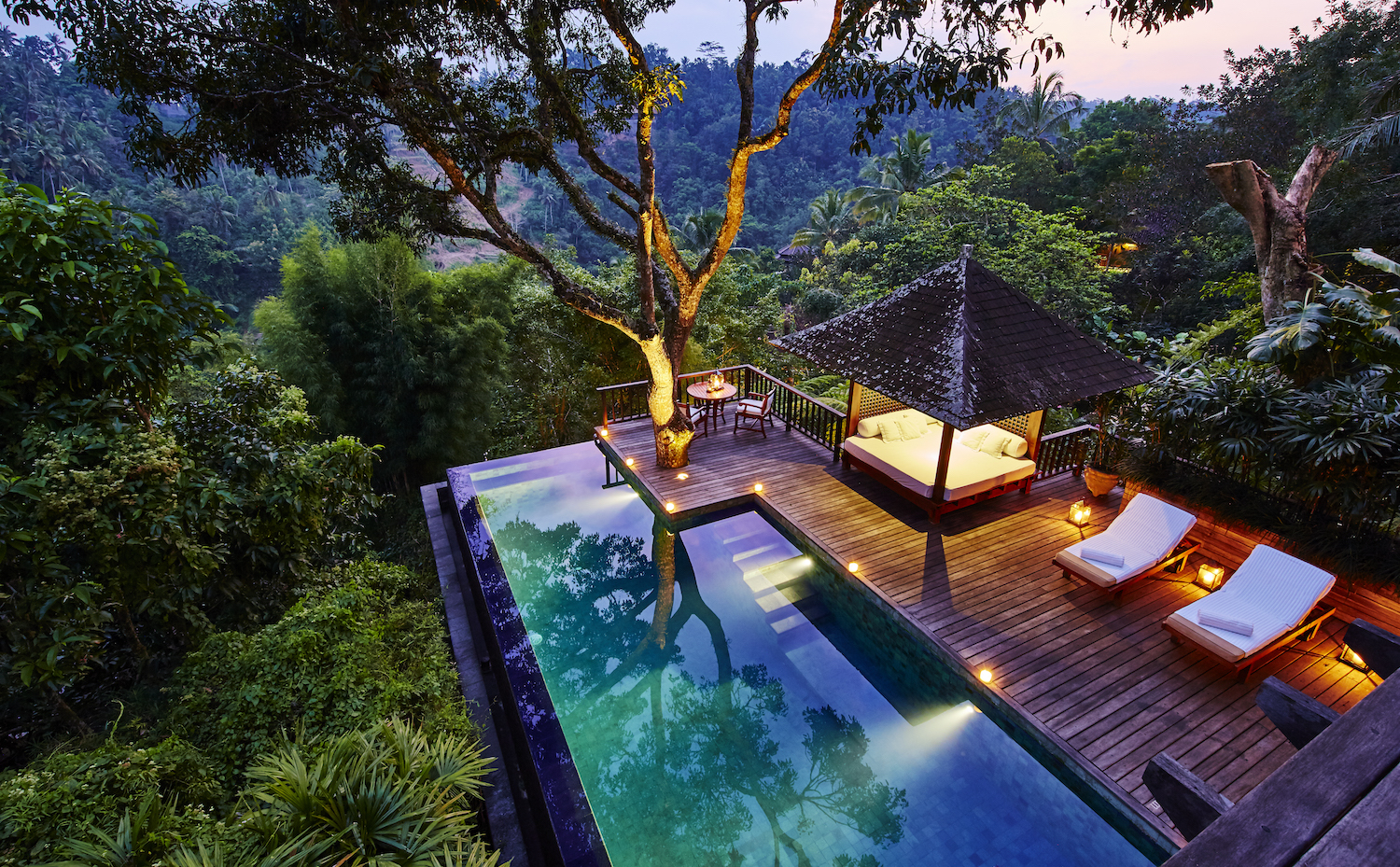 "Ubud has long been a holistic mecca where indigenous healers ply their craft when Western medicine has fallen short. In a secluded area of Ubud, blending ancient healing and new science in a modern integrative approach, COMO Shambhala Estate captures the essence of nature's spiritual tranquility while teaching guests how to achieve real results in holistic wellness…" ~ Kimberly Rosbe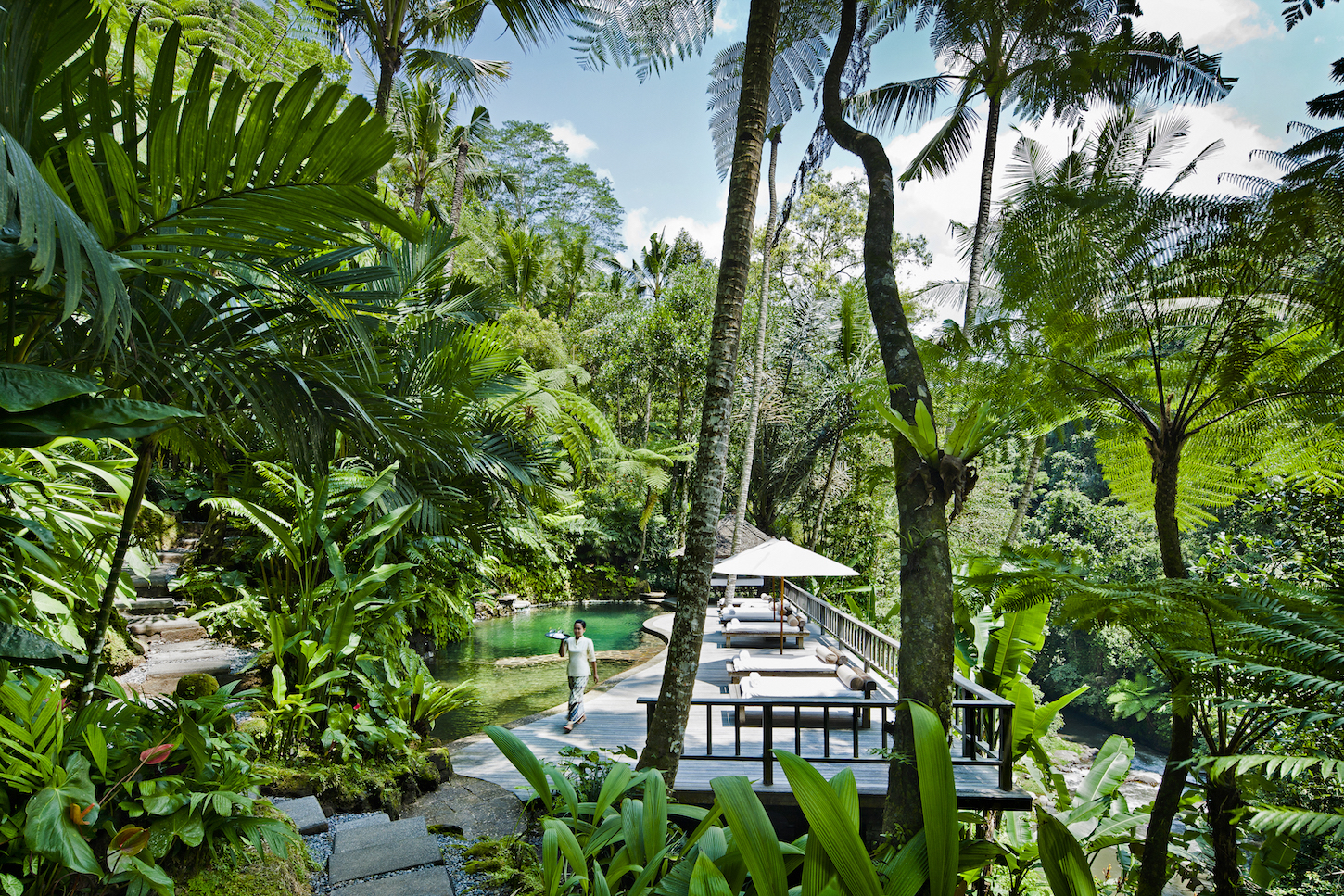 Ubud after midnight
After learning I was headed to Bali, my American friends joked, "Perfect, you'll get your own Eat, Pray, Love story," channeling Elizabeth Gilbert's best-selling memoir.
But arriving at COMO Shambhala Estate in Ubud after midnight as torrential downpours blanketed the property's mystical, mist-covered jungle, it wasn't Liz Gilbert on my mind. Instead, Chinese philosopher Lao Tzu's famous quote echoed in my head: "One cannot reflect in streaming water. Only those who know internal peace can give it to others."
Bathed in the warm Balinese rain as I descended the cliff side steps to my villa in the dark, the sense I was about to embark upon a spiritual journey in an otherworldly place was palpable. I drifted off to the sound of streaming water outside, and, as I soon uncovered, inside as well…
A river down below
Waking at sunrise, the morning light revealed my luxurious wooden stilted villa precariously hanging over a steep ravine cascading down to the Ayung River far below. The setting was old world Bali – shrines and Hindu temples with flower and fruit offerings and hand woven ornaments, moss covered grand gateways leading to stone paths along terraced fluorescent green rice fields, water gardens full of giant lily pads.
Ubud has long been a holistic mecca where indigenous healers ply their craft when Western medicine has fallen short. In a secluded area of Ubud, blending ancient healing and new science in a modern integrative approach, COMO Shambhala Estate captures the essence of nature's spiritual tranquility while teaching guests how to achieve real results in holistic wellness which last beyond their stay.
I thought, "Who doesn't want to achieve wellbeing and pursue balance in our everyday lives?" With this fundamental hope, I succumbed to the therapeutic cocoon of COMO Shambhala Estate. What I found was the pinnacle of exclusive escapism and a higher mind and body focus that renewed my life.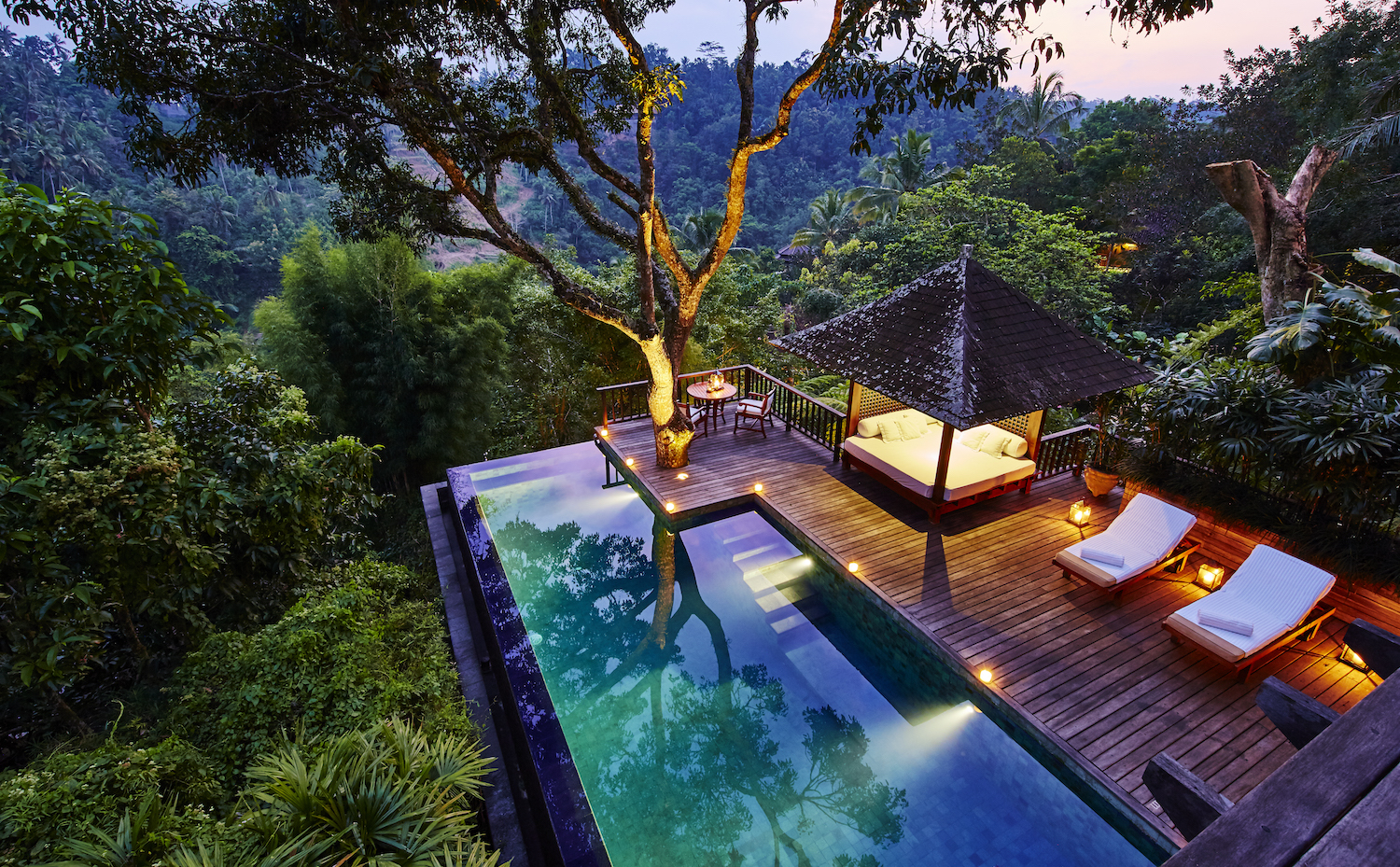 The wellness journey begins
Sally Halstead, the wellness manager at COMO Shambhala Estate, had left me a welcome note suggesting I hydrate, digitally detox and explore the grounds before my wellness journey began.
So I meandered around the estate as the sun began to slice through the mist igniting the lush undulating grounds. Embracing the ambience of a traditional Balinese village, all of the rooms, suites and villas belong to one of five sprawling sanctuaries each complete with personal assistants, sweeping views, pools, lounges, private dining areas and shaded pavilions.
Etched amongst the river and jungle, all accommodation exists within the setting of a Residence (Bayugita, Tirta Ening, Tejasuara, Wanakasaand Umabona) and each Residence is themed after nature's five elements – wind/air, water, fire, wood and earth.
Eating well & inner peace
After an immune-boosting, mineral-rich breakfast straight from the pages of COMO founder Christina Ong's The Pleasures of Eating Well cookbook, resident Ayurvedic expert Dr Prasanth assisted in a guided levitation meditation after a very grounding talk about ancient Ayurvedic principles.
By now, whether you lean towards Western or Eastern medicine, we can all accept that we are mind-bodies and the two can't be separated in the treatment of overall health.
'Thri Dosha' theory stipulates that the elements of air, fire and water in our bodies are in perfect balance. Without this ideal state of balance of dosha, aggregations and deficiencies occur. Dr Prasanth firmly believes that if you "know your Dosha, you can change your life".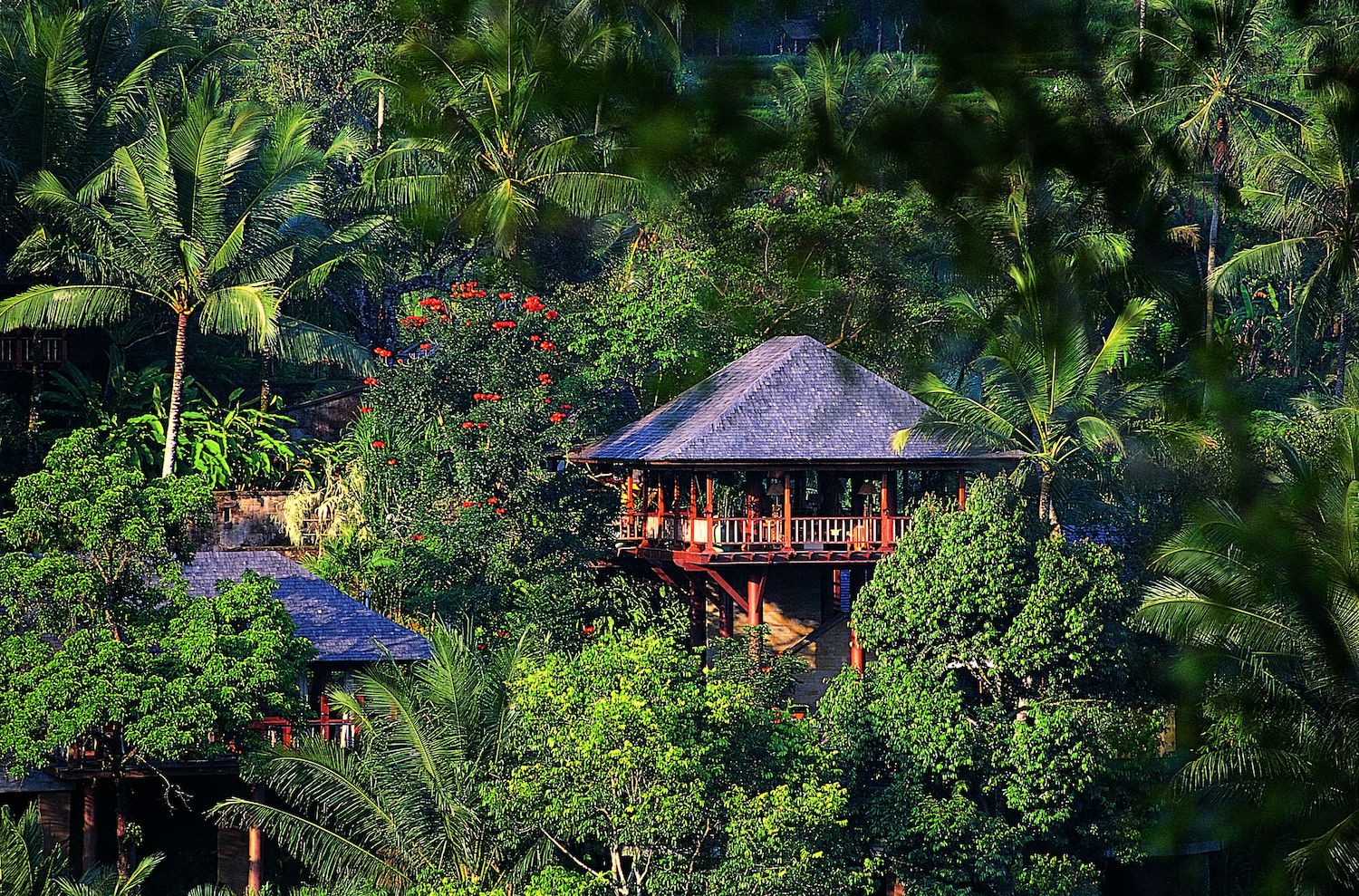 Healing the Ayurvedic way
Dr Prasanth's integrative medicine concept is based upon Ayurvedic science, yoga, naturopathy and conventional science and he tailors individual wellness programs for each guest based upon their Ayurveda consultation and Dosha mapping.
Dr Prasanth clarified to me that the specialty of COMO lies in the individualized and detailed approach given to each guest about their health requirements and objectives. On the first day of each stay, bespoke Wellness Programmes and a plan of treatment are developed for each guest ranging from Ayurvedic or cleanse and detox aims, to actively jumpstarting a new fitness regime or even rejuvenating the mind and soul. Nutrition is also valued as an intrinsic part of the holistic experience at COMO Shambhala Estate – raw, delicious and healthy foods that entice taste buds while complementing energy and blood sugar at both on-site restaurants Glow and Kudus House.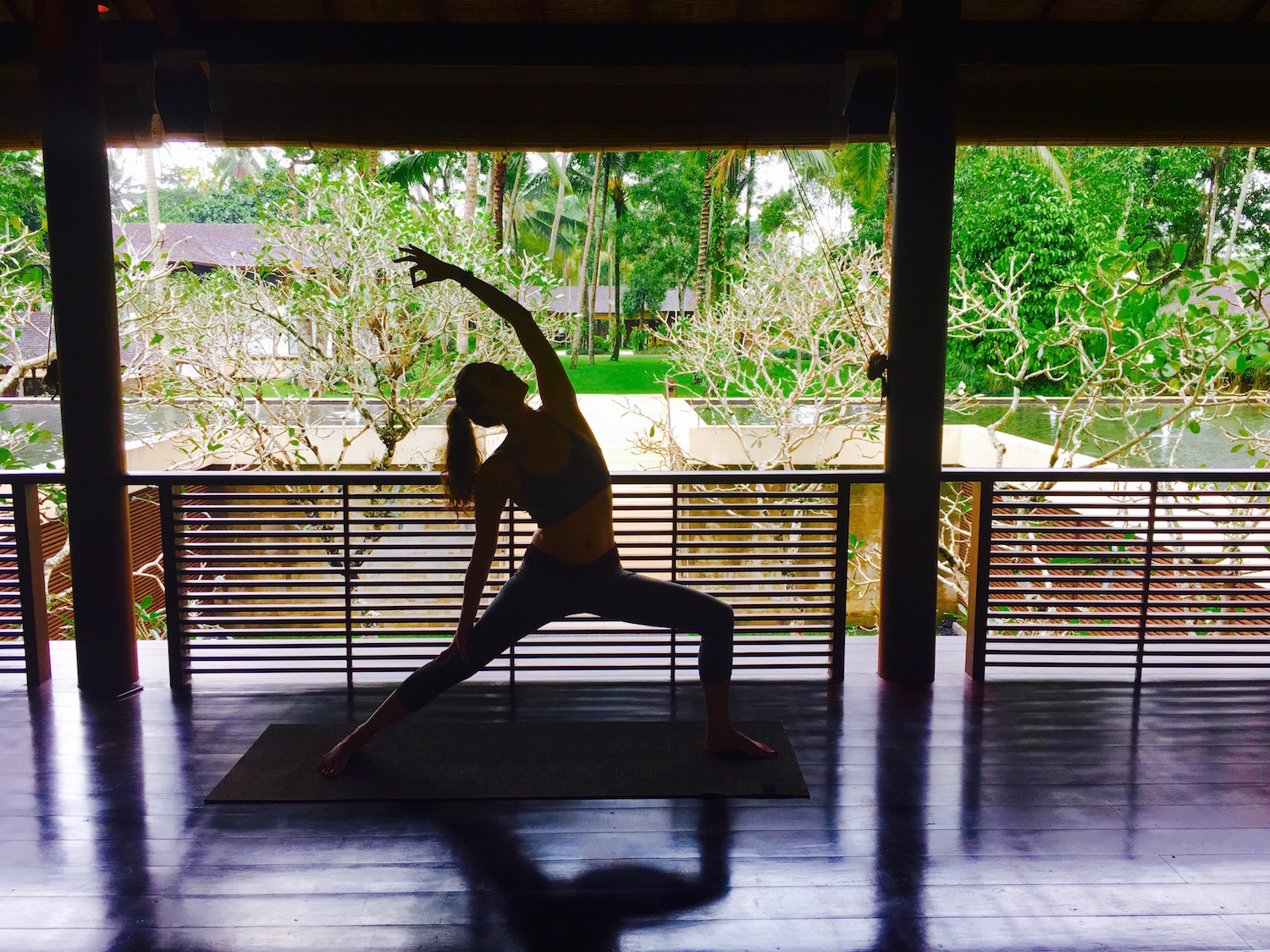 Continuing the path to renewal
The path to renewal persists after guests leave Dr Prasanth elaborated: "We become a part of their continuing health journey by keeping in touch through follow-up suggestions. This holistic 360-degree approach helps us to make a lasting transformation in guests' health and lifestyle."
COMO Shambhala is renowned for its intuitive and empowering experts, from yoga masters to life coaches to nutritionists to chakra healers. These resident wellbeing specialists are there every step of the way to activate and balance energy flow.
Speaking of flow, as a yoga advocate, I wanted to test my skills at the mother of all yoga resorts. However, my private COMO Shambhala Hatha Yoga session revealed I have completely incorrect breathing techniques. My yoga teacher abandoned the flow sequence and sat right down on my mat directly in front of me and said, "You have to learn to breathe. It will change everything." For the next hour, he showed me literally how to breathe with his hand on my stomach monitoring the depth of each inhale and exhale. Slowly, I felt my mind and body start to open up.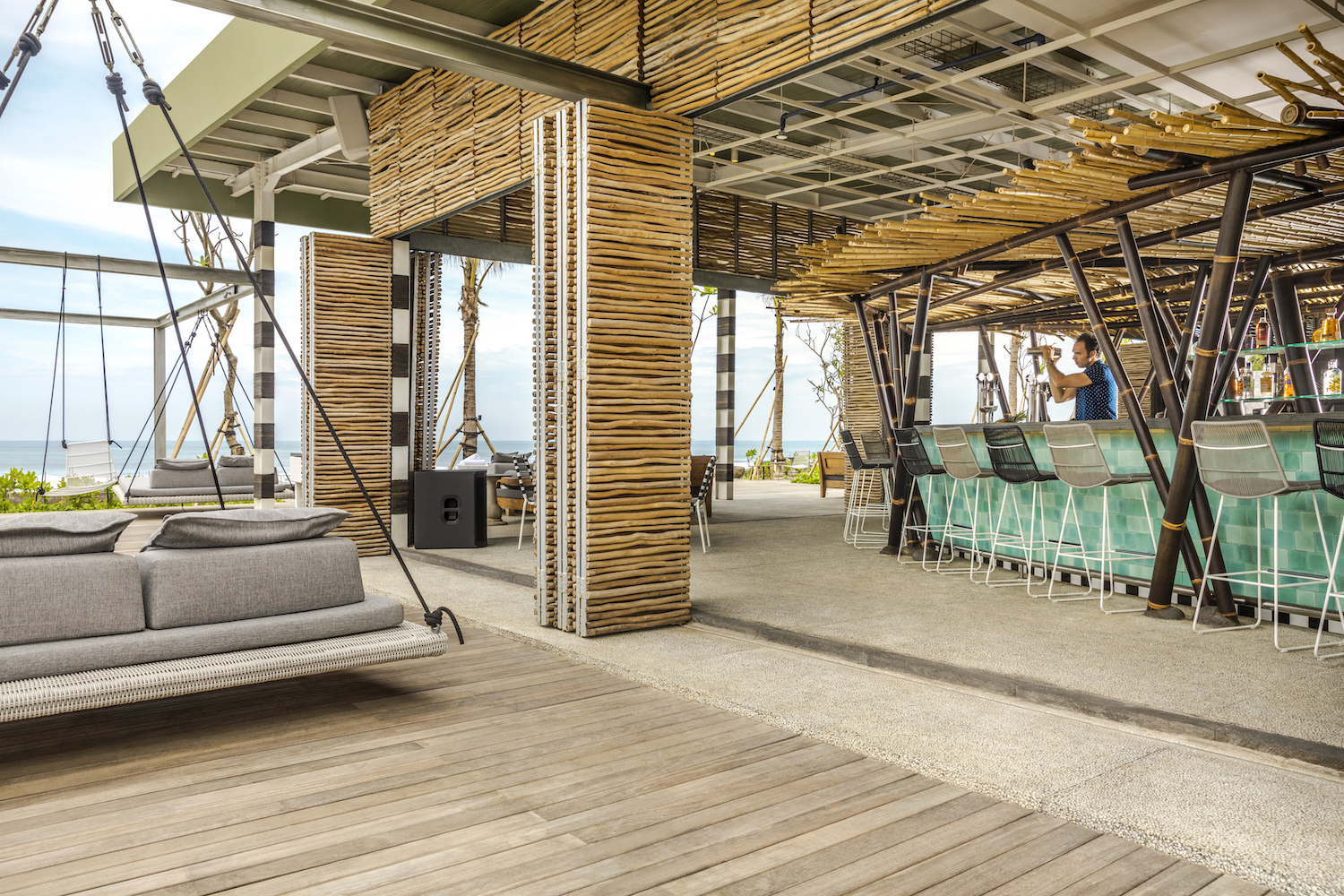 The COMO Way of Life
COMO is not just a brand but a way of life. When Christina Ong, founder of COMO, opened her first COMO Shambhala Wellness Retreat at COMO Parrot Cay in the Turks and Caicos, her aspirations weren't to build a global wellness empire, but instead her intention was much simpler.
Christina wanted to merely expose guests to the integrated benefits of yoga. Graciously, Christina has always acknowledged those who influenced her life and her brand from her world renowned yoga teachers Rodney Yee and Judy Krupp to her dear friend, personal inspiration and fashion icon Donna Karan.
Over the years, chefs, nutritionists and healers all have contributed to COMO's unique holistic wellness understanding. From city centres to island retreats to highland resorts, today COMO is synonymous with living a healthier, better life with a portfolio of hotels around the globe which adhere to this philosophy.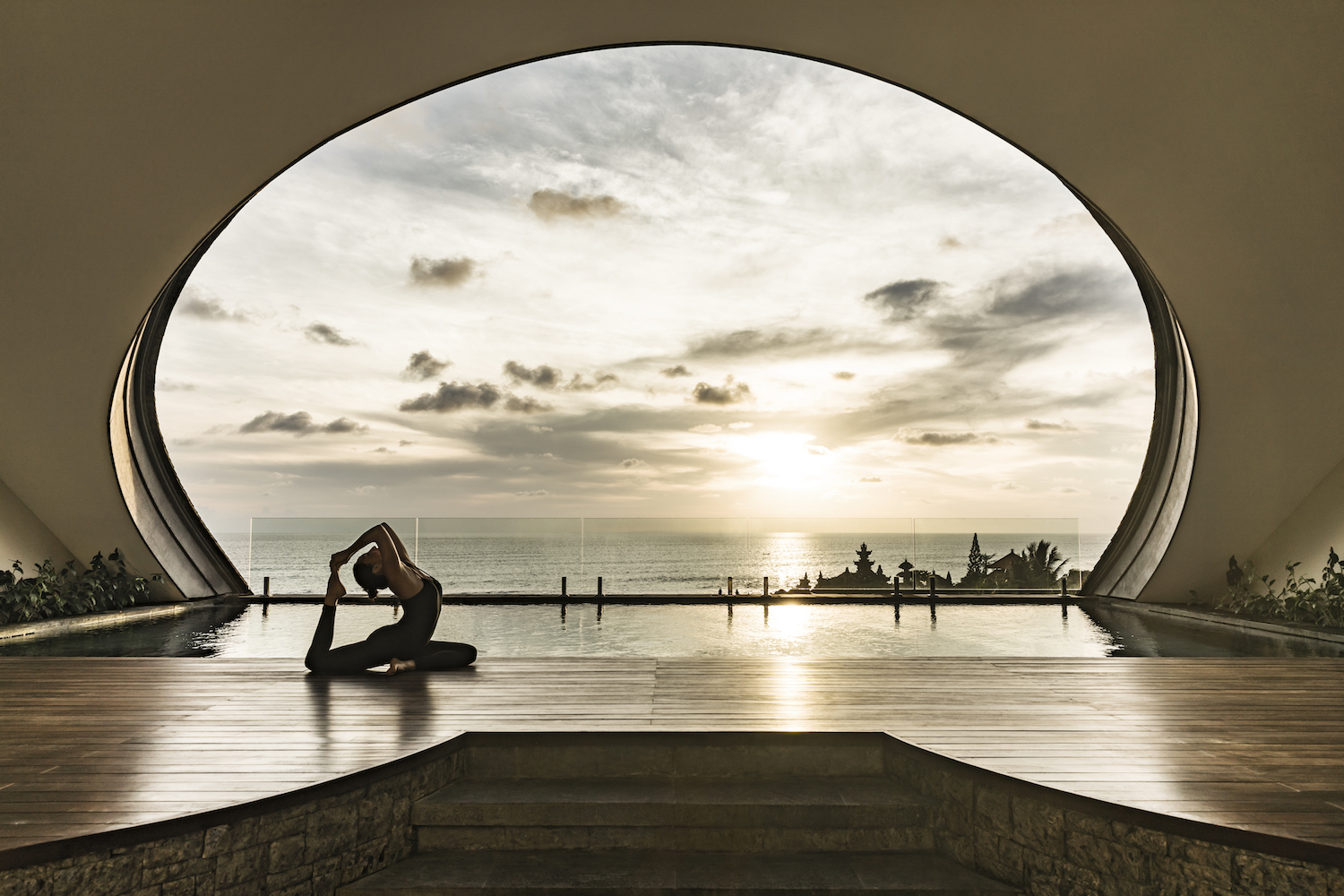 COMO Uma Canggu – Surf Spirit
COMO Uma Canggu, has brought an innovate spin on the surf spirit to Bali's southern coast. COMO Uma Canggu's Beach Club is currently the hottest gathering spot in Bali a mere steps from the ocean where upscale surfers and sophisticated travelers alike mingle pool side complete with live acoustic musicians and a COMO restaurant featuring healthy juices and light seafood fare.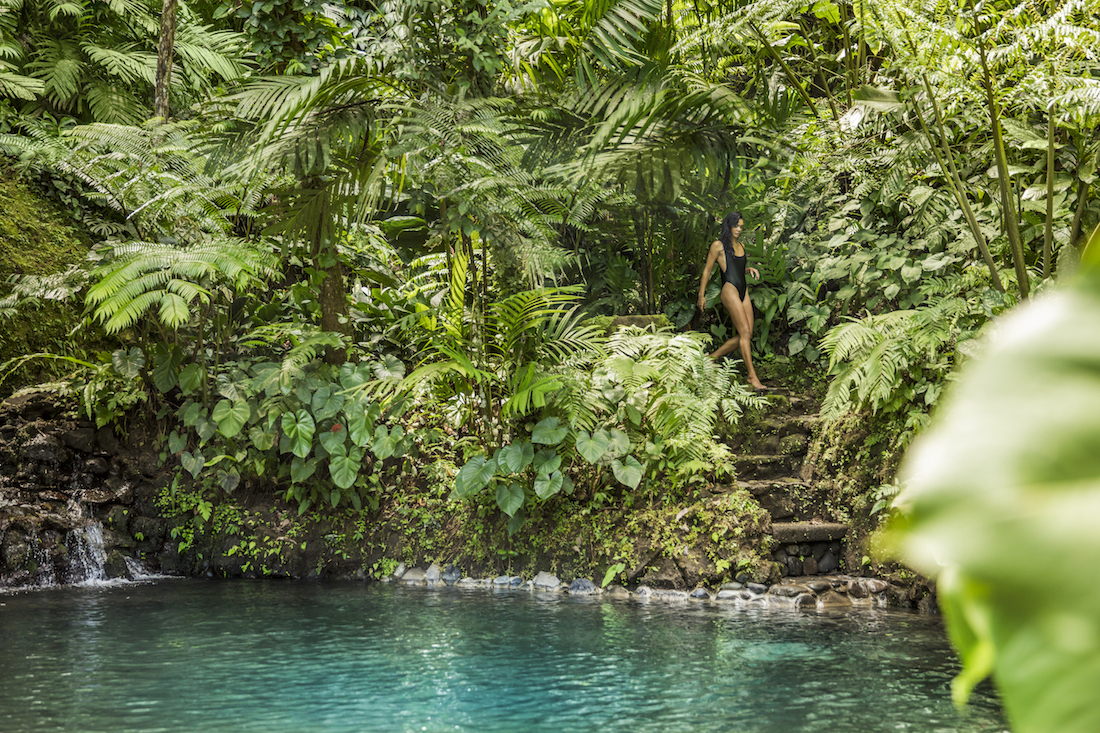 Walking down hundreds of steps and winding jungle paths, I finally arrive at a sacred spring of mineral-rich water on the Estate's property used to fill the resort's Vitality Pool.
A Sacred Spring
Back in the mountains of Ubud, COMO Shambhala Estate, the flagship property, remains the source of the COMO inspiration.
Since its opening in 2005, COMO Shambhala Estate has transcended a destination spa to represent the standard by which other wellness retreats around the world aspire to. Expect your mind and body to experience harmony while striving for a fresh perspective on personal wellness. From the flawless spa treatments to the Asian therapy wellness programs, organic cuisine, yoga, Pilates, Tai Chi, and bounty of nature activities in the lush surroundings, COMO Shambhala Estate could be the paragon of perfection when it comes to destination wellness retreats.
But it all has to start with a willingness and motivation for renewal and each individual must commit to ongoing lifestyle changes with a proactive approach to wellness.
With this lofty purpose in mind, the last day of my stay at COMO Shambhala Estate I descended alone to the spring water source. Walking down hundreds of steps and winding jungle paths, I finally arrive at a sacred spring of mineral-rich water on the Estate's property used to fill the resort's Vitality Pool. Surrounded by silence, the jungle setting personified absolute peace and tranquility. This water spring is revered by the Ubud locals for its healing properties and used by the villagers for a Balinese ritual and ceremony.
Legend says it's holy water. Lao Tzu's quote came again to my head. This time, my own 'streaming water' was finally still.
Harnessing this sacred water and armed with a local clear crystal around my neck, believed by Balinese doctors to be 'the most powerful healer', I vowed to take COMO's practices home with me.