You can always count on the expert travel specialists at Executive Edge to have their hand on the pulse of au courant luxury travel trends. These 8 'Best of 2018' travel experiences take you to a quiet village in Sri Lanka for the best rice paddy candlelight dinner and around the world to Nepal to the newest Taj property for the best wildlife viewing national park in Asia. Planning your festive season? Look no farther than the best Danube Christmas markets cruise with Crystal. Six Senses showcases the best new wellness resort in Fiji and Aman boasts the best Indonesian marine expedition. The best suites on Lake Maggiore are at the Villa & Palazzo Aminta and the best camp on the Skeleton Coast in Namibia is at Wilderness Safaris Hoanib. Finally, you'll find the best deep soaking Japanese tubs at Andaz Tokyo. Does it get any better than the best?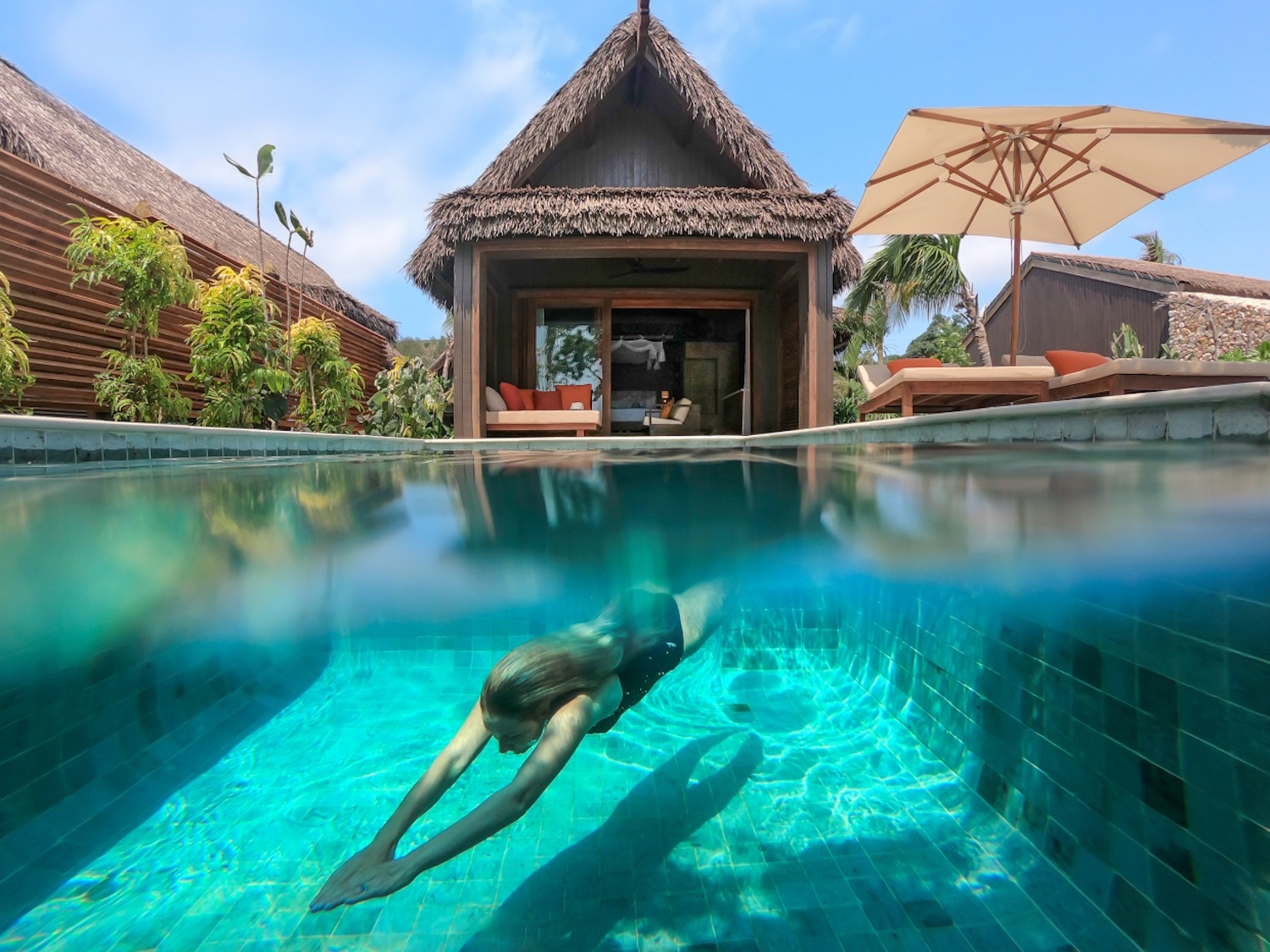 Six Senses Fiji
(Best New Wellness Resort in Fiji)
On idyllic Malolo Island, with its sandy beach and all-tide swimming in a turquoise lagoon, the new Six Senses Fiji showcases 24 one and two bedroom pool villas plus a range of two to five bedroom residences that reflect a contemporary take on Fijian tradition with thatched roofs, carved features and ever-smiling Fijian hosts.
For families and larger groups, multi-bedroom residences create the feeling of a private island home. Each residence features a private pool, kitchen, dining room, living and outdoor spaces with a choice of ocean, beachside and marina panoramas. Residences offer a private barbecue with easy access to the resort's deli and restaurants.
A Six Senses Spa offers a layered approach to wellness, with treatments that go beyond the ordinary. Choose from a host of water sports off property including sailing, snorkeling, kayaking, sunset cruises, scuba diving or surf the world-famous Cloudbreak a mere 20 minute boat ride away. Perhaps a cooking class is more your style? Learn the art of preparing dishes with the freshest local ingredients including fish, exotic fruits and vegetables as guided by talented chefs.
Float away with these bonus nights at Six Senses Fiji

Six Senses Fiji has one of the largest off-grid solar installations using Tesla Battery packs in the Southern Hemisphere.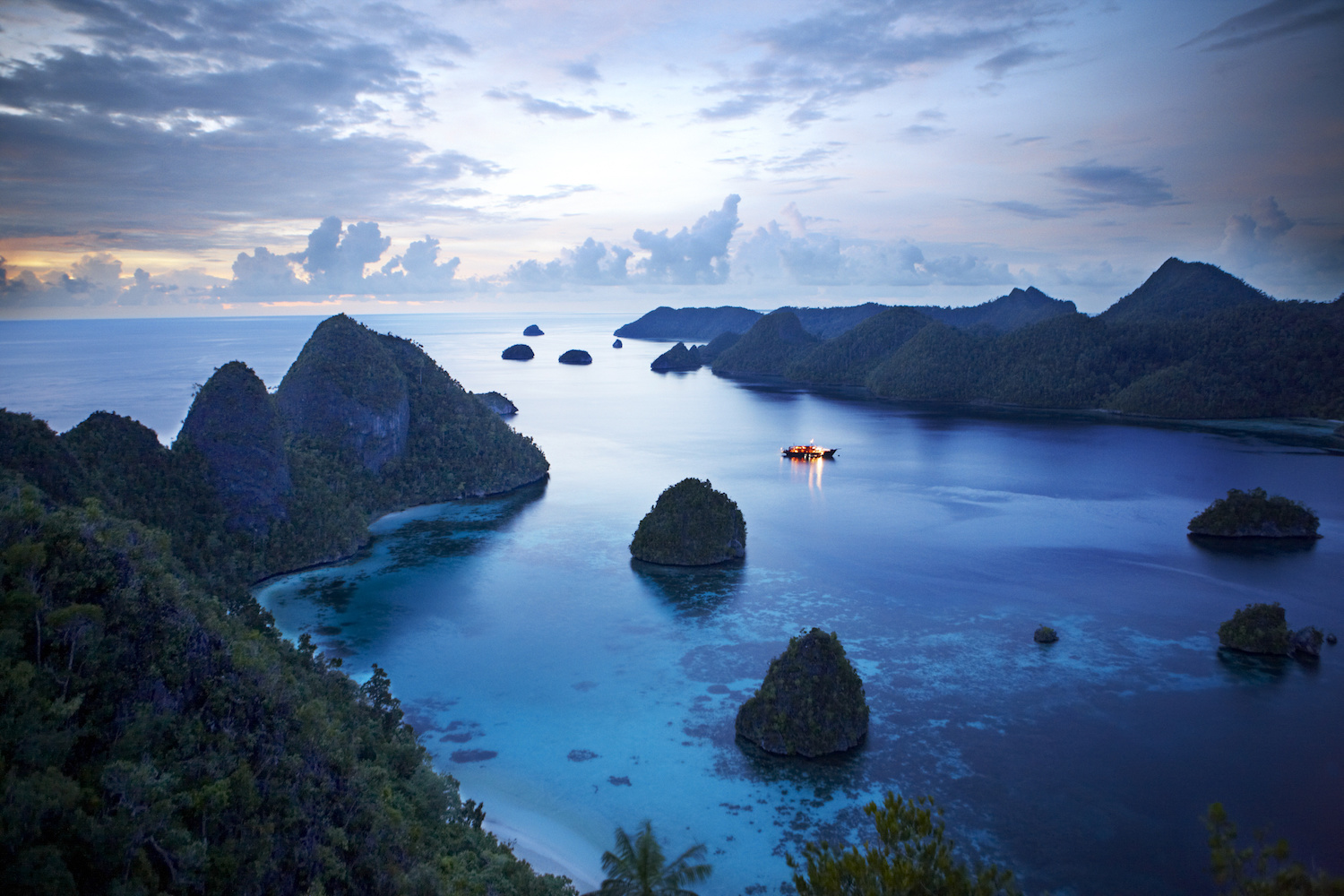 AMANIKAN RAJA AMPAT EXPEDITION
Best Indonesian Marine Expedition
Imagine a private cruise with every conceivable luxury sailing the Indonesian Archipelago with your own dive instructor and private chef… Leave it to Aman to make this ultra-dream a reality. The Raja Ampat 5 to 7 night expedition takes up to three couples (or family of six) on a marine adventure aboard Amanikan, a custom built 32-metre cruiser featuring alfresco dining and extensive dive facilities.
This tropical climate nurtures unparalleled coral reefs and otherworldly scuba and snorkeling where 1,300 species of fish, 75% of all known corals and 15 mammal species calling these waters home. Sail, hike, paddle board, kayak or take beach excursions amongst these remote islands cloaked in tropical jungle.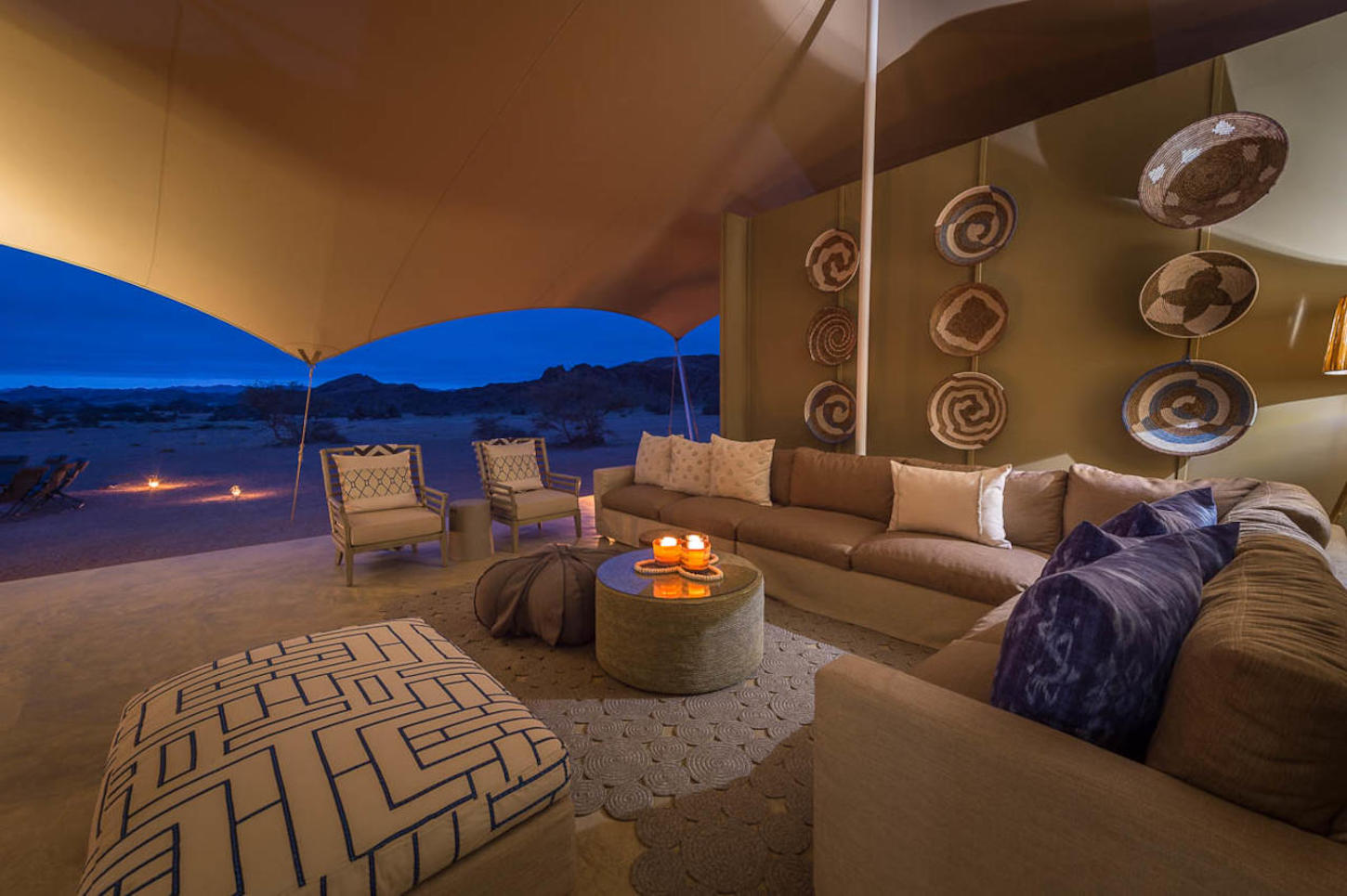 HOANIB SKELETON COAST
Best Camp on the Skeleton Coast
In the vast untamed remote desert of Namibia,  Wilderness Safaris stylish Hoanib Camp straddles the Palmwag region of the iconic Skeleton Coast National Park. Surrounded by spectacular dunes and distinctively adapted wildlife, cocoon in luxury at camp among 7 large tents and one family unit, each with ensuite bedrooms and shaded outdoor decks.
Stretching from the Swakop River to southern Angola, the Skeleton Coast is known as the 'Land God Made in Anger' with its thousands of miles of sandy desert dotted with shipwrecks along the Atlantic. Incredibly, an amazing array of wildlife and flora manage to survive in this harsh but beautiful environment including seabird colonies, Cape fur seals, zebra, gemsbok, desert-adapted elephant, lion and much more. Surfing enthusiasts are drawn to the powerful waves of the coast and photographers flock from around the globe to snap a shot of the eerie shipwreck graveyards.
Fly over the Skeleton Coast as a complimentary bonus for 3 night stays!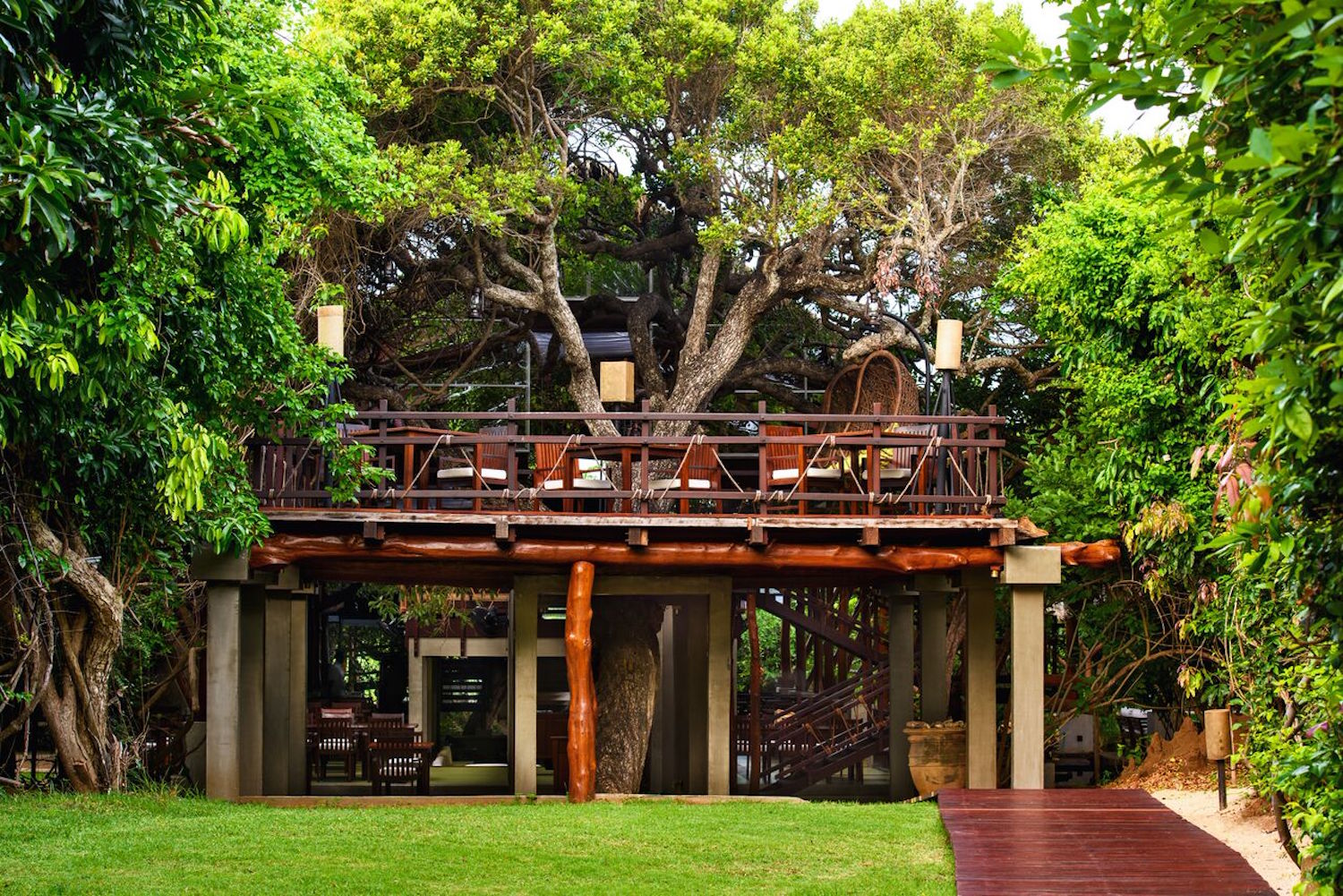 Ulagalla Sri Lanka
Best Rice Paddy Candlelight Dinner
Nestled amongst paddy fields, sparkling reservoirs and lily ponds is the ancestral estate of Anuradhapura nobility, Ulagalla.
Located in the quiet village of Tirappane, Sri Lanka, this 150 year old mansion is surrounded by 20 pool villas spread across 58 lush acres of green oasis. Embark upon nature-based activities such as cycling through villages, kayaking or horse riding. Witness the fifth largest elephant gathering in the world at Minneriya National Park or visit Wilpattu National Park to spot a leopard or illusive sloth bear.
The highlight of these adventures will be climbing Sigiriya, the ancient rock kingdom also known as the Eighth Wonder of the World.
Check out this hot deal at the 150-year-old mansion!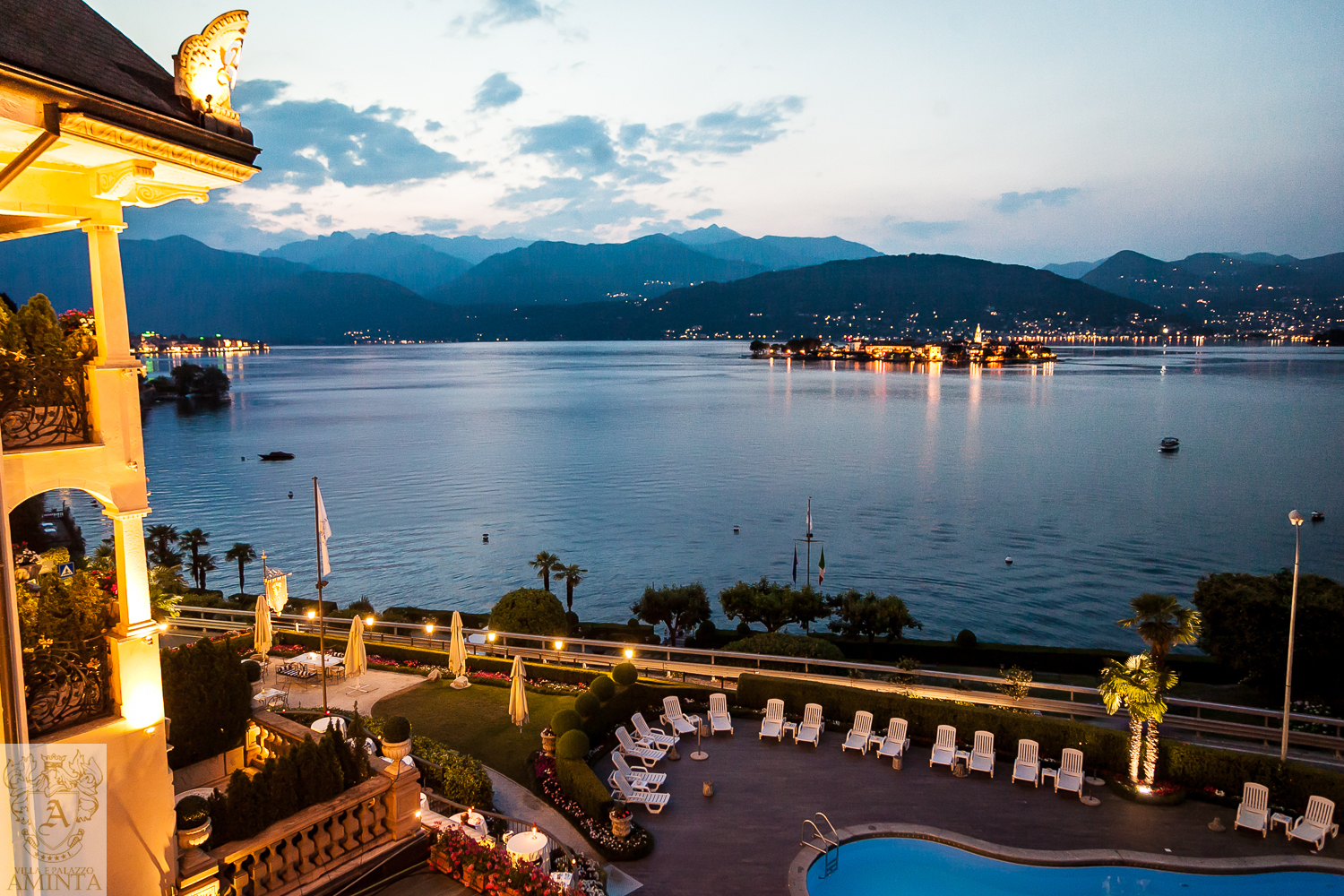 Villa & Palazzo Aminta, Italy
Best Suites on Lake Maggiore
The sole Leading Hotels of the World property on romantic Lake Maggiore in Stresa, Italy, Villa & Palazzo Aminta stands in all its glory directly in front of the three Borromeo Islands.
With breathtaking views, superb service and Italian dining to die for, this 5-star family run resort boasts its own  private beach and jetties from which the islands are reachable in 5 minutes by water.
For true luxury, try the new luxury Belvedere, Liz Taylor or La Borromea Suites. Unwind Italian style at the elegant and exclusive "Camelia Grotto" at the Spa with private jacuzzi, aromatherapy showers and steam bath. Endless indoor and outdoor activities include cooking lessons, wine tasting, water skiing, diving, zip lining, sport car driving, quad biking, island-hopping, shopping and more. A mere 50 minutes from Milan and Lake Como, the location is ideal to combine with driving holidays to Milan, Lugano, Lake Como, Lake Iseo, Verona, Venezia and Dolomites.
Virtuoso extras at Villa & Palazzo Aminta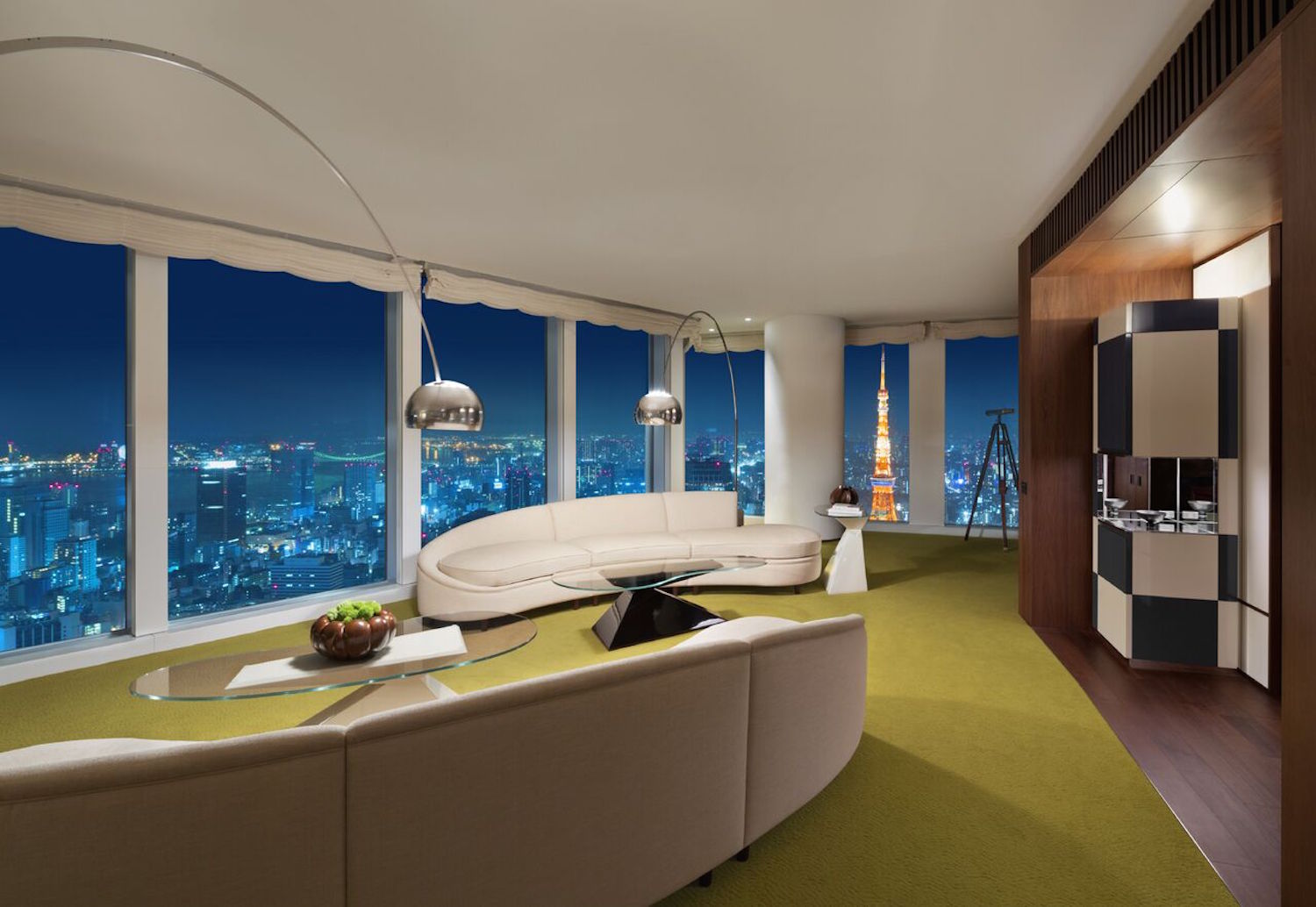 Andaz Tokyo
Best Deep Soaking Japanese Tubs
Where do you find the best deep soaking Japanese bathtubs in Tokyo?  Look no farther than Andaz Tokyo.
On floors 47 through 52 of Tokyo's second tallest high rise, Andaz Tokyo's futuristic rooms and suites literally hover over the vibrant capital. Welcoming with an unscripted manner, Andaz 'hosts' care for guests with recommendations to museums, a Toranomon Hills restaurant for dinner or advice on the best shopping.
Featuring deep soaking tubs inspired by Japanese bath culture, the bathroom is a key feature with the rooms. Tip? The 52 floor rooftop bar offers brilliant views across Tokyo and the most imaginative cocktails using traditional Japanese ingredients. Enjoy a jiujizai spa treatment and then grab a bit at the eight-seat sushi bar reminiscent of a traditional, dimly lit tearoom. As always, in true Andaz fashion, all non-alcoholic mini-bar drinks, locally inspired snacks, internet and local telephone calls are complimentary for a barrier free seamless stay.
Amazing deal at the Andaz Tokyo through Executive Edge Travel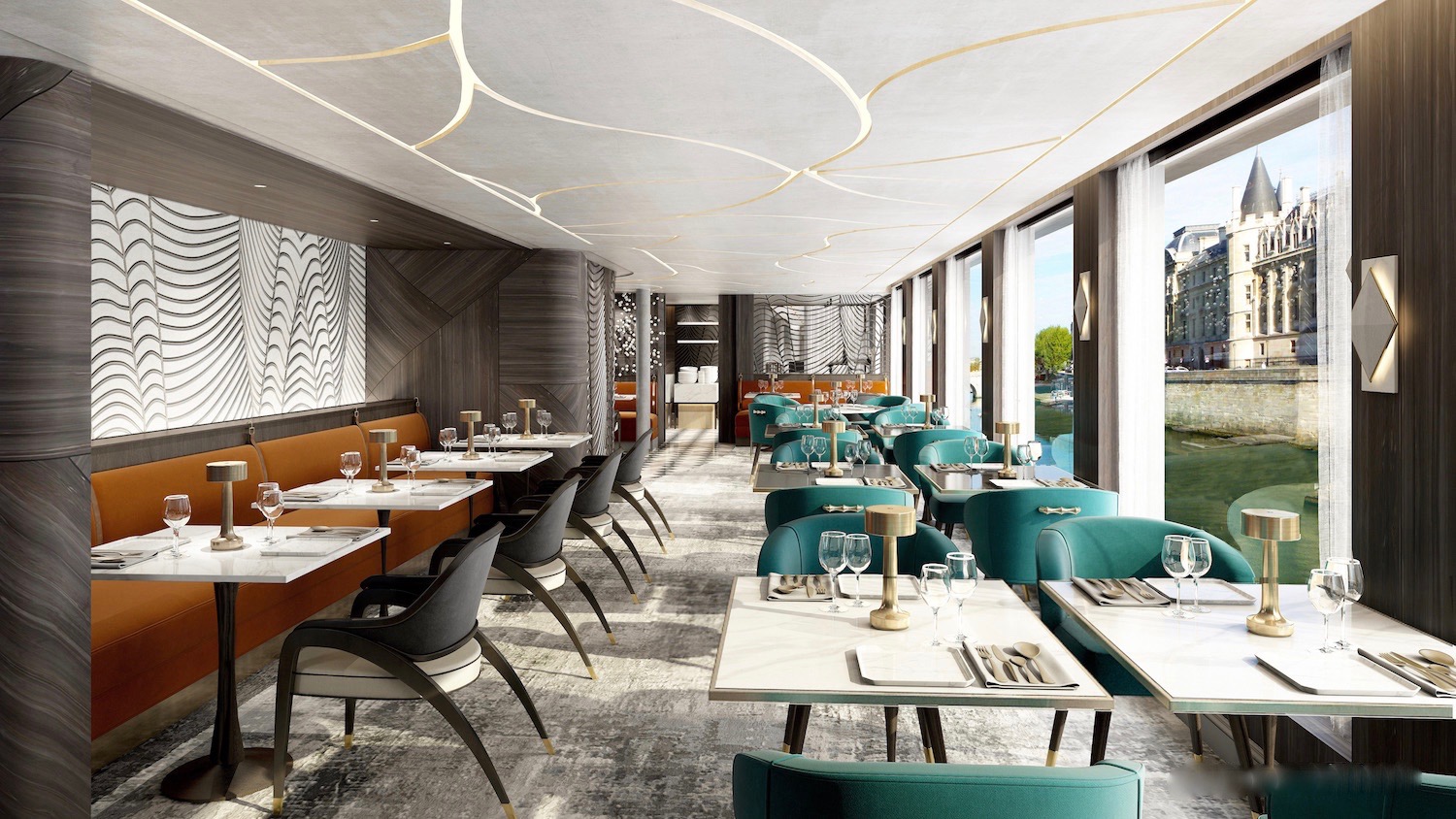 Crystal River Cruise
Best Danube Christmas Markets Cruise
Savour the sweetness of the season with mulled wine, strudels and blintzes. Hear the strains of music echoing from the cathedrals. And lose yourself in the twinkle of lights throughout Europe's magical Christmas markets.
As Crystal River Cruises embarks on holiday sailings along the Danube, wrap yourself in the merriment that kisses the shorelines of Austria, Hungary and Slovakia and other enchanting locales during this dazzling time of year.
The luxurious river yachts of Crystal beckon with all-inclusive luxuries including all-suite accommodation with butler service, acclaimed dining, premium beverages, Crystal Collection shore excursions and All Exclusive experiences.
On the banks of the Rapti River, guests of Meghauli Serai can stay in a combination of 16 villas with private plunge pools or 12 contemporary rooms overlooking the Himalayas. A local artist adorned the walls of each room with floor to ceiling sketches of traditional life of the Tharu region.
Meghauli Serai, a Taj Safari Lodge
Best Wildlife Viewing National Park in Nepal
A brand new Taj property, Meghauli Serai is a Taj Safaris Lodge at Chitwan National Park in Nepal.
On the banks of the Rapti River, guests of Meghauli Serai can stay in a combination of 16 villas with private plunge pools or 12 contemporary rooms overlooking the Himalayas. A local artist adorned the walls of each room with floor to ceiling sketches of traditional life of the Tharu region.
Located in the Terai lowlands of Nepal, Chitwan is a UNESCO World Heritage Site. Explore the wonders of this rich habitat through a variety of safari experiences – traverse through the forests perched on the back of an elephant in search of the one-horned rhinoceros, or canoe down the Rapti river and witness ghariyals and countless birds. Or creep like an animal yourself through the tall elephant grass on a guided walking safari.
Executive Edge Travel is a globally renowned leader for booking luxury travel experiences/properties.
To book contact your Executive Edge Travel Designer on 03 9519 7777 or email leisure@executiveedge.com.au